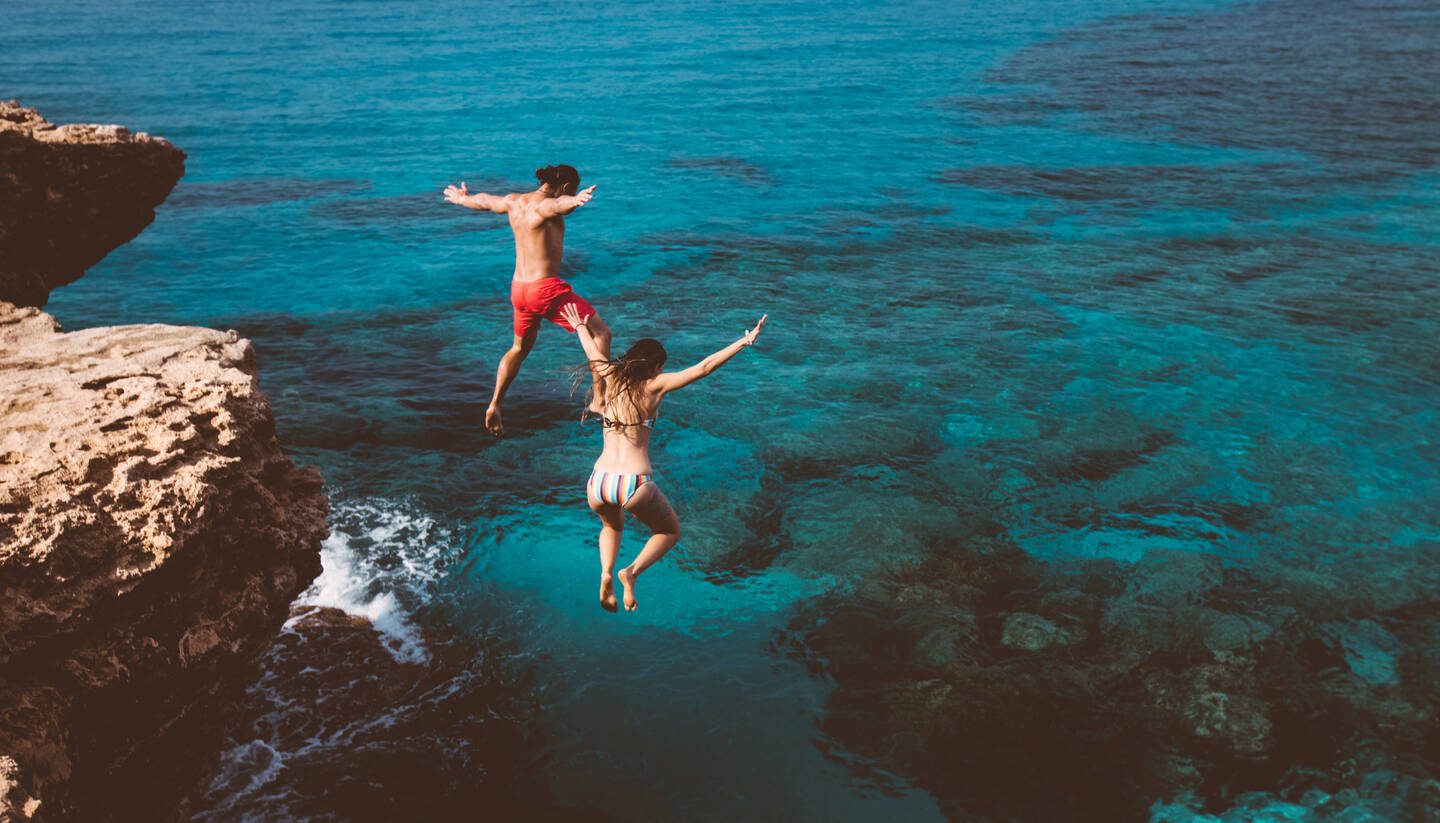 Review: An intergenerational look at the messiness of falling in love
Tiphanie Yanique's new novel Monster in the Middle unwinds the story of how a present-day couple, Stela and Fly, came to love one another. It opens with a "love letter" from unnamed parents addressed to their children, advising that all potential loves come with "baggage." "Because listen, sweet ones," Yanique writes, "you are not falling in love with that one person." She explains, "When you meet your love, you are meeting all the people who ever loved them or who were supposed to love them but didn't love them enough, or hell, didn't love them at all."
Before Stela and Fly can meet, fall in love and choose whether to stay together, they have to be born, and Yanique tells their parents' history first. As the novel unfolds in discrete chapters, many of which Yanique first published as short stories, it becomes clear she intends to show a sort of familial column of dominoes striking one another through the generations. The religions Stela and Fly practice, the people they are attracted to and the places they choose to live are influenced by the way their parents answered those same vital questions. Stela and Fly often react against their parents' choices, but even in selecting the opposite path, they are still playing out a drama that began long before they entered the stage.
In her new novel Monster in the Middle, Tiphanie Yanique presents the religion of every one of her characters precisely, including its positive and negative aspects.
Tiphanie Yanique is an accomplished and versatile writer who was born in the U.S. Virgin Islands. She has published a short story collection, a poetry collection, a children's book and a previous novel, Land of Love and Drowning, which won the Center for Fiction's First Novel Prize. Yanique grew up Catholic and has spoken about her use of Catholic iconography in her writing. In a 2019 interview with The New Yorker after it published the story "God's Caravan," which became a chapter in Monster in the Middle about Fly's childhood, Yanique said: "I think of myself as a religious writer. I think of myself, actually, as religious. Like, when I hear Christians talk about Christian fiction, I'm, like, Why aren't they including me? Or Ann Patchett? Or Mary Gordon? I think it's because we are raising questions about religion, in the tradition of what great religious thinkers have always done."
Indeed, Yanique presents the religion of every one of her characters precisely, including its positive and negative aspects. Her characters adhere to some tenets of their religions and ignore others. Each of them turn to religion when they are seeking something: relief, acceptance, answers, continuity, transcendence. They turn toward love to answer those same needs.
Yanique begins with Gary Lovett, Fly's father, a young Black man who flees San Francisco in the aftermath of its 1989 earthquake with Eloise, a white teenager he met at church. "He'd gone to all the churches," Yanique writes. "Catholic, Seventh-day Adventist, Jehovah's Witness, Latter-day Saints. He heard voices. From God or a demon, he didn't know. Demon, he'd been mostly told. Exorcism had been suggested; Freudian analysis, too."
Gary tries one religion after another, or sometimes simultaneously, seeking refuge from the voices in his head. But he remains perpetually haunted by them, just as he is haunted by Eloise long after she leaves him and he marries another woman, Ellenora, who becomes Fly's mother. A picture of Eloise with her yellow hair remains forever on the family's mantel, bothering Ellenora, who thinks, "Gone people have power."
Ellenora leaves all religion behind in reaction to her Southern Baptist upbringing and her manic husband's religious meanderings, and Fly, captivated by an ecstatic experience with an itinerant preacher during a summer he spends in the South with his grandparents, chooses Christianity. It's a rebellion of sorts within this family, even as Fly reflects, "As a teenage rebellion, Christianity sort of sucked."
Throughout the years it spans, Monster in the Middle shows how the choice to love is always such a leap of faith, a heedless plunge into the unknown.
Meanwhile, Stela grows up in the Caribbean, the daughter of two orphans whose courtship began in a home for orphaned and abandoned children. "We march to Mass every Sunday without fail," Stela's mother explains, "Then the Vega Baja beach after, always. Like church and beach was both holy—same, same." Just as in Fly's family, a thread of mental illness weaves through the generations. Stela's father Martin ended up at a children's home because his mother was too unbalanced to care for him. After fathering Stela, Martin dies young, and Stela's mom finds more lasting stability with her second husband, who helps raise Stela. Stela grows up smart and artistically talented, treasured by her family and boyfriend, enjoying a loving, ocean-oriented childhood. Yanique's chapters set in the Caribbean are lush and sensual, wafting ocean breezes with every page.
Stela's happy life is knocked off course when she travels to Ghana on a study abroad program. A fellow student from her college assaults her, and in her trauma she considers it might be a punishment because she hasn't been going to Mass. She had stopped attending because she was bothered by a ritual they performed: "When the African priest brought out the statue of Jesus for the adoration…the African students had lined up to kiss the white feet. That had made Stela feel a kind of shrill sickness…she hadn't wanted to be one of the Black people kissing the white feet of Jesus. And that pride of hers must be why she, Stela, was not saved by the Virgin Mary this night." In the wake of this devastating violation, Stela makes a series of unfortunate romantic choices.
When Stela and Fly finally meet, in New York City just as Covid-19 is about to send everyone into lockdown, they have been thoroughly buffeted by blows of love, heartbreak, mental illness and trauma. And though they are established professionally (Fly as a musician and Stela as a science teacher), they still feel furtive when it comes to love. As they reveal themselves to each other and each comes to know the contours of the other's damage, there is a fraught moment where they must choose to split apart or come together decisively, despite the messiness joining will entail.
When Stela is a teenager, she jumps from a cliff into the ocean at the urging of her boyfriend. It is a scene that becomes emblematic of the novel: Throughout the years it spans, Monster in the Middle shows how the choice to love is always such a leap of faith, a heedless plunge into the unknown.
This article also appeared in print, under the headline "Love in the Ruins," in the March 2022, issue.