Sainthood picks up the pace under recent popes
On Oct. 13, Pope Francis declared five new saints, including John Henry Newman, the 19th-century British cardinal. As we approach another All Saints Day this year, that brings the number of saints venerated in the Catholic Church to…. well, no one knows exactly, but it may be more than 10,000, and the total has risen steadily since St. John Paul II simplified the canonization process in 1983. John Paul II canonized more saints (482) than the popes from the previous 500 years combined, and Pope Francis is more than maintaining that pace, canonizing 893 individuals so far (including the 813 Martyrs of Otranto). In one of the biggest events of his papacy, he canonized Mother Teresa of Calcutta before some 100,000 pilgrims and Romans in St. Peter's Square in 2016.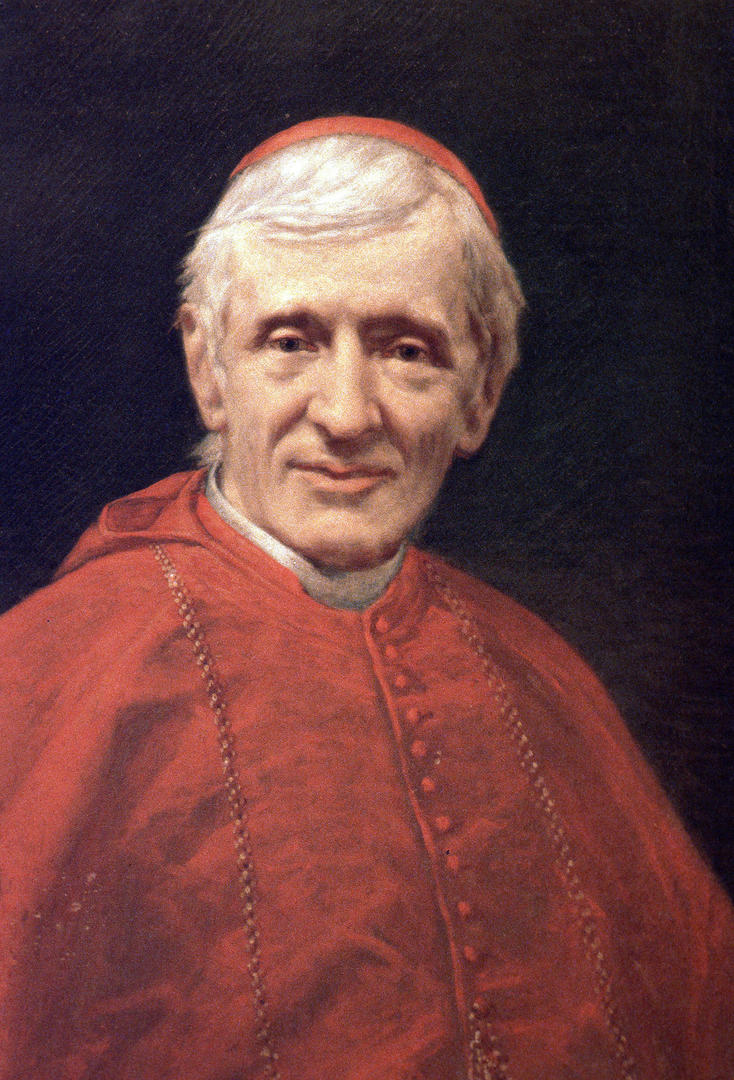 Francis may end up canonizing hundreds more. "I heard that currently there were some 5,000 causes going on," said Marc Lindeijer, S.J., a researcher at the Bollandist Society, a Jesuit ministry dedicated to research on the lives of saints and martyrs. One reason, he said in an email to America, is that "beatifications and canonizations have become an instrument of papal pastoral policy, with an active search and promotion of...women, laypeople, [those of] non-European origins and others to balance a bit the predominance of Italian and Spanish priests and religious on the calendar."
Among the current causes for sainthood is Augustine Tolton, the first African-American priest in the church and one of eight individuals granted the title "venerable" by Pope Francis in June for martyrdom or "heroic virtue." Other causes include the Oklahoma farmer and priest Stanley Francis Rother, who was murdered in a parish rectory in Guatemala in 1981; in 2017, he became the first U.S.-born priest to be beatified.
Another reason that the church may see more saints in the near future is that Pope Francis recognized a fourth reason for sainthood in 2017. Historically, the church recognized only three criteria: martyrdom, living the virtues of Christian life to a heroic degree and "exceptional cases" based on the confirmation of an ancient tradition of veneration of an individual. Pope Francis added "the heroic acceptance out of charity of certain death in a short term" as distinct from martyrdom, covering situations such as giving assistance to those infected by a contagious and fatal disease.
---
The path to sainthood
Under current church law, there are four steps to sainthood:
Servant of God is the title given to a candidate for sainthood whose cause is under initial investigation, prior to being declared Venerable.
Venerable is the title given to a deceased person recognized formally by the pope as having lived a heroically virtuous life.
Beatification occurs after the Congregation for the Causes of Saints, a department of the Roman Curia, has conducted a rigorous investigation into the person's life and writings to determine whether he or she demonstrates a heroic level of virtue or suffered martyrdom. A miracle attributed to the person's intercession must be proved. Blessed is the title bestowed on a person who has been beatified and accorded limited liturgical veneration.
Saint is the title given to someone who has been formally canonized by the church as sharing eternal life with God, and therefore offered for public veneration and imitation.
Source: U.S. Conference of Catholic Bishops.
---
U.S. and Canadian saints
United States:
Frances Xavier Cabrini (1850-1917), the patroness of immigrants and refugees and the first American citizen to be made a saint
Marianne Cope, O.S.F. (1838-1918), missionary to leprosy patients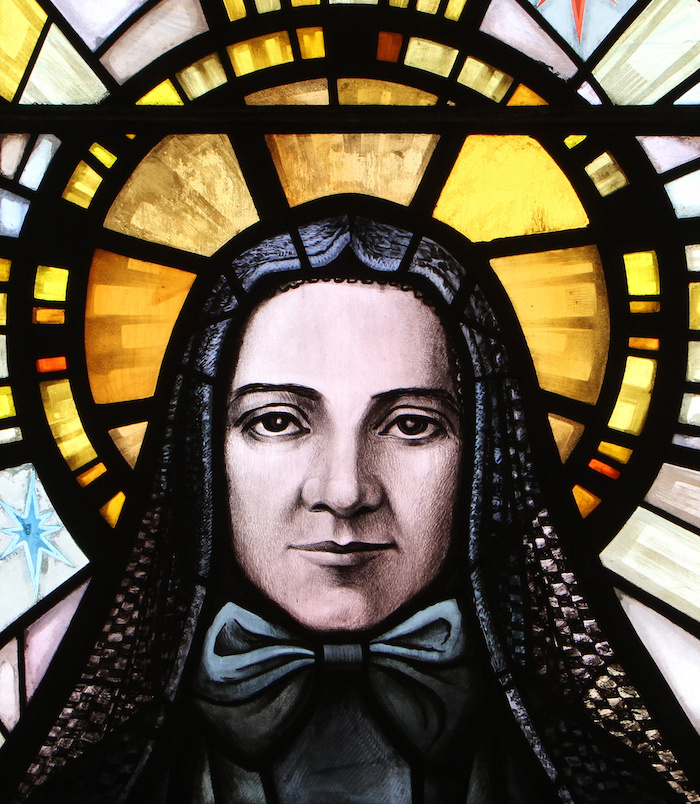 Katharine Drexel (1858-1955), foundress and superior of the Sisters of the Blessed Sacrament for Indians and Colored People
Rose Philippine Duchesne (1769-1852), early member of the Religious Sisters of the Sacred Heart of Jesus
Théodore Guérin (1798-1856), foundress of the Sisters of Providence of St. Mary of the Woods
Isaac Jogues (1607-46) and the North American Martyrs, missionaries who worked among the Iroquois, Huron, and other Native populations in North America
John Neumann (1811-60), bishop of Philadelphia and first male saint from the United States
Elizabeth Ann Seton (1774-1821), first saint born in what is now the United States, established the nation's first girls' school and the first American congregation of religious sisters, the Sisters of Charity
Junípero Serra, O.F.M. (1713-84), founder of missions in present-day California
Damien de Veuster (1840-89), known as Father Damien, he ministered to leprosy patients in present-day Hawaii
Canada:
The North American Martyrs: Jean de Brebeuf (1593-1649), Noël Chabanel (1613–49), Anthony Daniel (1601–48), Charles Garnier (1605–49), Isaac Jogues (1602–46), Gabriel Lalemant (1610–49), René Goupil (1607–42) and Jean de Lalande (?-1646). A group of six Jesuit priests and two associates who worked as missionaries to the Hurons in the colonial days of New France and were martyred for their faith.
Marie of the Incarnation (1599-1672), wrote the Constitutions for the Ursulines of Quebec and created dictionaries, catechisms and prayer books in indigenous languages
Marguerite Bourgeoys (1620-1700), established the first school in present-day Montreal and founded the Congregation of Notre Dame, an order of religious women
André Bessette, C.S.C. (1845-1937), better known as Brother André, a lay brother of the Congregation of Holy Cross who founded St. Joseph's Oratory in Montreal and was credited with healing the injured and sick.
François de Laval (1623-1708), Québec's first bishop
Kateri Tekakwitha (1656-80) Known as the "Lily of the Mohawks," and the first Native American to be canonized. She was born in present-day New York but after converting to Catholicism moved to a Jesuit mission in Quebec.
Marguerite d'Youville (1701-71), founded the Order of Sisters of Charity of Montreal, also known as the Grey Nuns
Sources: U.S. Conference of Catholic Bishops, Canadian Conference of Catholic Bishops.