One year after his canonization, is St. Óscar Romero still 'the people's saint' in El Salvador?
Packages of photocopied images of St. Óscar Romero have been sent to small parishes of El Salvador's countryside since last year. In churches, the image of St. Romero adorned with a halo against a blue backdrop is new, as parishes were not allowed to formally venerate him before he was beatified and canonized. Some parishes would, however, bend the rules and hang a homemade painting featuring St. Romero.
"When the pope declared him a saint, they brought us many large frames at our parish," Berta Díaz, an owner of a humble shop in El Salvador's rural mountains, told America. She smiled as she recalled how she wanted to receive a framed image of the saint, but somebody else grabbed it before she could get a hold of it. "The next time they came with the frames, I got one quickly," she added cheekily. It now hangs in her shop.
She has faith that through the intercession of St. Romero, she can achieve many things. "He is a mediator of God, just like when he was among us and gave his life for the people," she said.
"He is a mediator of God, just like when he was among us and gave his life for the people."
St. Romero was a Salvadoran archbishop who spoke against military repression, supported social movements and was seen as the "voice of the voiceless" in the 1970s. He was assassinated in 1980, a terrible turning point to what would become a civil war that would claim more than 70,000 deaths.
On Oct. 14, 2018, he was canonized by Pope Francis. Today, Salvadorans ask themselves what the transition from "Msgr. Romero"—what he has been called in El Salvador for decades—to "St. Romero" means for his legacy.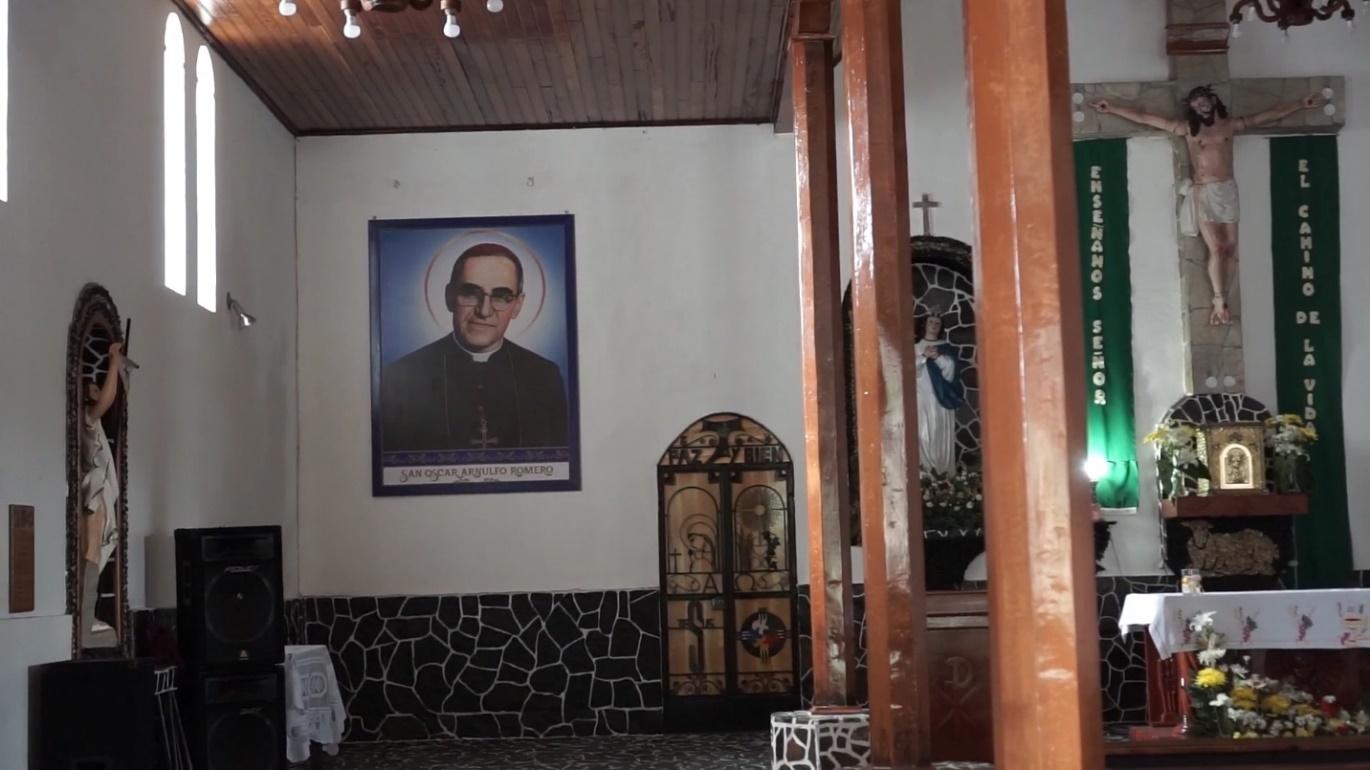 In El Salvador, the perception people have of St. Romero depends on the eye of the beholder. As Álvaro Artiga, a professor at the Jesuit Central American University José Simeon Cañas in San Salvador, told America, "Msgr. Romero is multifaceted."
In the decades following his death, Romero's image had been taken up by the political left of El Salvador. "There has been an attempt to manipulate or instrumentalize the image of Romero for political gain, especially until 2009," Mr. Artiga said.
In 2009, the first president of the guerrilla-born Farabundo Martí National Liberation Front (F.M.L.N.), Mauricio Funes, took office. He hung Romero's frame in the presidential house and later renamed a large boulevard and the international airport after the martyr. In the last couple of years, however, F.M.L.N.'s popularity plunged due to a string of corruption charges and perceived inefficiency at reducing the country's high homicide rate.
In El Salvador, the perception people have of St. Romero depends on the eye of the beholder.
The conservative right of El Salvador, including the right-wing Nationalist Republican Alliance (Arena), whose founder has been singled out by the United Nations Truth Commission as the intellectual author of the assassination of St. Romero, and some sectors of the Salvadoran church, discredited Romero for his alleged political inclination. Scholars like Mr. Artiga assert, however, that Romero did not support armed guerrilla movements.
"He was seen as a bad person, as a guerrillero, by many people in the country," Ms. Díaz, the shopkeeper, said. "But for the large majority, he was a pastor, God's servant, a man who gave himself to the poor."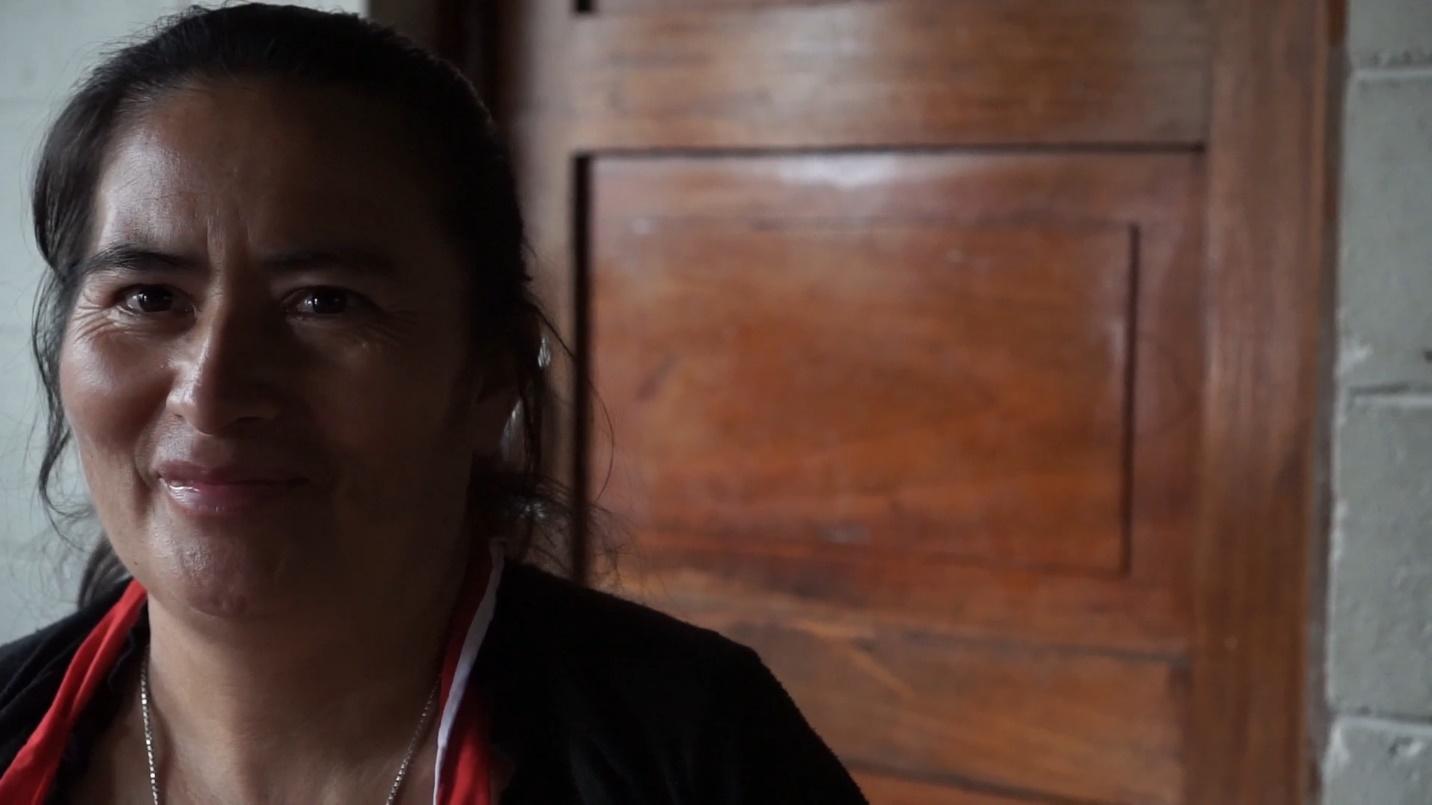 "The priests in my neighborhood church would say that Romero was a guerrillero and had weapons underneath his robe," Gabriela Alfaro said. "Since he's been declared a saint, now they have been using his name, but I can't tell if they have really changed their mind." Ms. Alfaro is part of a Christian Base Community called "San Romero." This community is part of a network of grassroots Catholic organizations founded in the 1960s.
For Ms. Alfaro and Ms. Díaz, like for many Salvadoran Catholics, who made up half of the population in 2009, Óscar Romero was a saint before being officially recognized as one. The canonization officialized a belief already widely held.
Murals and paintings of Romero, often painted by local church communities, grassroots social organizations, schools and parishes, testify to the population's long-held devotion to the saint. This is what had intrigued Rachel Heidenry, an art curator who studied murals in El Salvador with a Fulbright grant. "It's striking to me how his image had been taken up by rural communities, grassroots projects and community art projects," she told America over the phone. "He really became this icon that El Salvador needed after the war, a unifying symbol to build the country."
Murals and paintings of Romero testify to the population's long-held devotion to the saint.
She explained that the communities who "really valued the murals" would paint a fresh layer on the walls. Most of the murals are now fading, however.
"There's such a generational conflict between those who lived through the war and value the imagery quite strongly, to remember those who died, and the younger generation," she explained. People who were between 20 and 50 years old in 1980 are now between 60 and 90. This generation is passing away.
For this reason, Mr. Artiga believed that the canonization served an important purpose. "Having him canonized is a mechanism so that he is not forgotten," he told America. Catholics and non-Catholics alike have celebrated the recognition of Romero by the pope.
However, "there is a difference between remembering the figure of the saint and remembering the message of the saint and the reason why he got killed," Mr. Artiga added. "We need to work on this, so that monsignor does not become a saint to whom people ask for favors, like any other saint." Mr. Artiga would prefer remembering Romero as "the leader who continues to drive the transformation of the country" rather than a "saint to whom you would pray for a job or good health."
Silvia Elisabeth Perez, who helps organize pilgrimages in El Salvador for St. Óscar Romero, told America that "Msgr. Romero transcends borders; he's not a saint that will stay in between four walls, nor will he be a saint of little candles. Msgr. Romero is of the people."
For younger generations, the legacy of Romero will also depend on what they are taught in school. Although St. Romero is often taught in-depth in Catholic schools, it is quite different in public schools, which make up the majority of the country's educational system. Óscar Argueta, 18, is a member of the same Christian Base Community as Ms. Álfaro and goes to a public school. He told America that "they stopped teaching about Romero after he was beatified in 2015."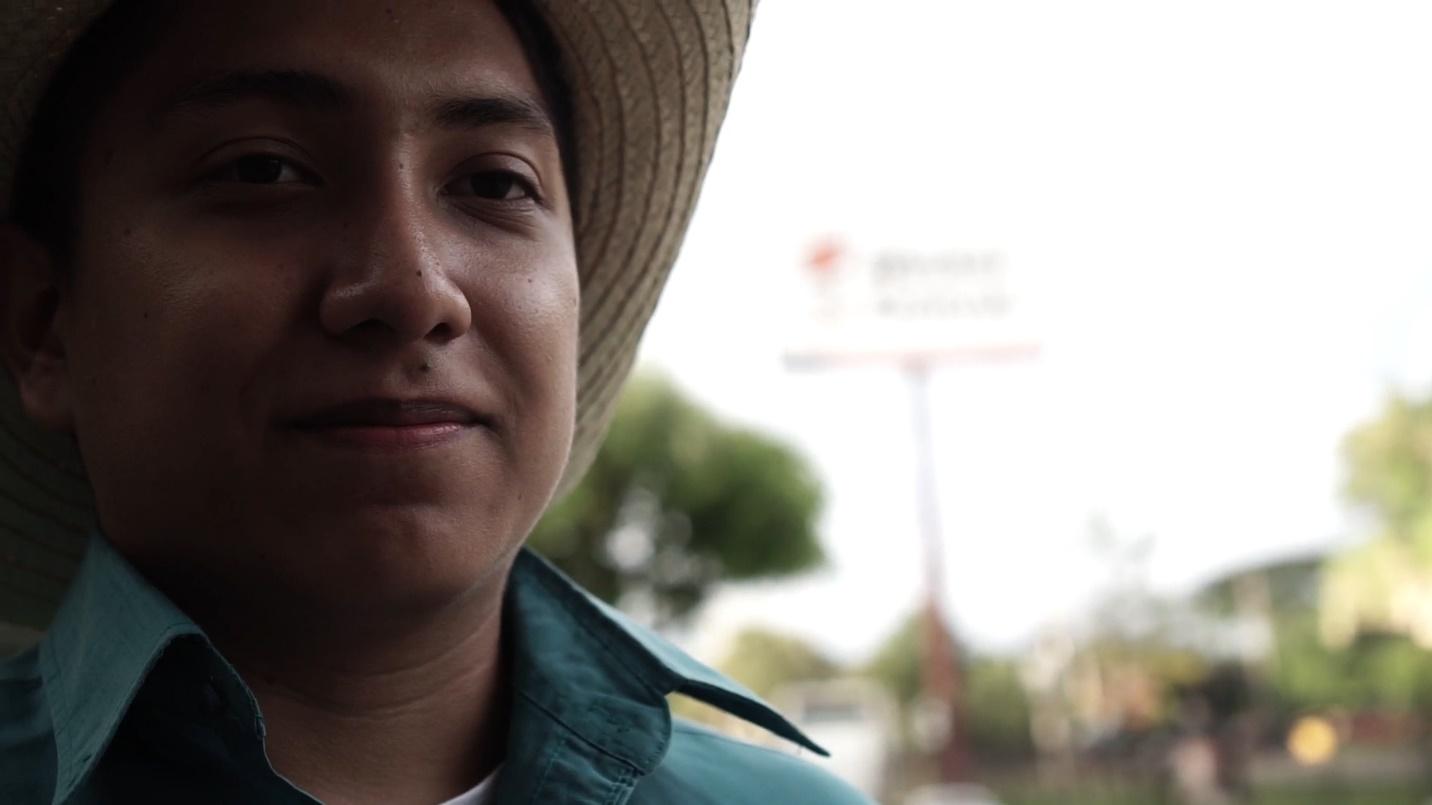 "It depends on the teacher," Rebeca Sandoval, a history teacher at the public school of "Cantón de la Esperanza," in Olocuilta, El Salvador, said. His name is featured in the educational program without additional information, so "many teachers do not talk about Msgr. Romero, or barely." Ms. Sandoval goes "much further than the program" because she feels a "need to explain what his real story was."
For Mr. Argueta, Óscar Romero's message is still relevant. "When he was killed, he left a legacy," he said. "The legacy was to teach people to not let themselves be oppressed by the armed forces of the time."
"We have been working on this legacy ever since, to denounce injustices that still exist today and to not have our rights trampled," he added.
Ms. Álfaro agrees. "Msgr. Romero inspires us to do good, and so I believe that the monsignor should not only be talked about in church," she added.

Corrections (Oct. 16; 11:54 a.m. EDT ): This article was updated to add clarifications on the pre-canonization veneration of St. Romero, the nature of his death and the timeline to the beginning of the civil war.