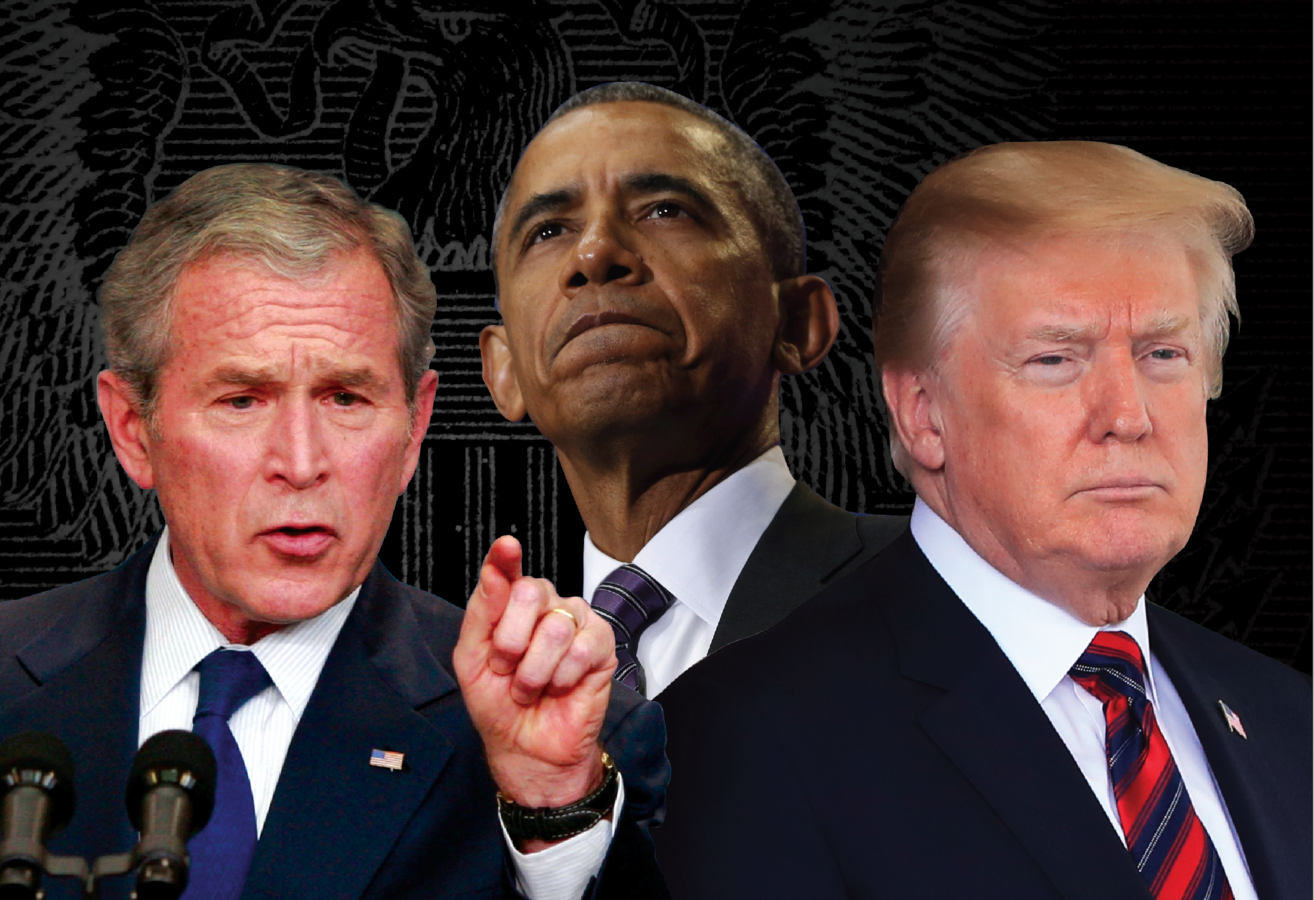 How to survive Trump: End the cult of the presidency
Throughout its uncommonly long run as an independent republic—from roughly the late 12th century to the coming of Napoleon—the Italian city-state of Lucca had the same image on its coinage. It was customary then for coins to bear the face of the current, secular ruler in their place of origin. But the crowned head on Lucca's coins was that of the Volto Santo, a wooden, Byzantine-styled, brown-skinned, black-bearded crucified Christ kept in the city's cathedral. It was said to have been carved by Nicodemus and an angel at the time of Christ, then transported miraculously to Lucca by boat and ox-pulled cart in the eighth century. The earliest historical record of the Volto Santo and its cult, however, coincides with the origins of the republic.
The Volto Santo was, in effect, the king of Lucca, overseeing the republic's varying fortunes and political arrangements, including rule by dukes, oligarchs, a kind of democracy and passing occupiers. Through all that, nobody could claim to be king except by uncrowning Christ, and nobody dared. Lucca therefore remained a republic, resistant to human kings.
The assumption that liberal democracy is the eventual destination of historical progress can no longer be taken for granted.
Such a cult might be useful again today. Stateless currencies, interconnected markets and self-organizing social movements all point toward a future in which centralized authorities are no longer needed. Yet strongmen are seeking unchecked power and find mounting success in gaining it. Polling in the United States and other developed nations suggests increasing openness to the idea of authoritarian government, especially among younger people. (According to the World Values Survey, almost one-fourth of U.S. citizens ages 16 to 24 said that a democratic system was a "bad" way to run the country in 2011, about twice the percentage as among those over 65.) With nothing like the Volto Santo to assume the crown of 21st-century civilization, a new breed of political personalities is vying to dominate our attention.
Perhaps the authoritarian tide is a passing counter-reaction to an ascendant democratic, multicultural consensus. The data may be too inconsistent to constitute a trend. But with populist, perpetually viral, personality-driven regimes taking power in country after country, the long-held assumption that liberal democracy is the eventual destination of historical progress can no longer be taken for granted.
Across the United States during the last academic year, political science professors taught coordinated courses on the haunting premise of "democratic erosion"—that is, the widespread decline of democracy in theory and practice. The syllabus template included an article by Nancy Bermeo of the University of Oxford from 2016, which spells out a typology of "backsliding," with gradual power grabs facilitated by "executive aggrandizement" (such as Obama-era executive orders) and "strategic electoral manipulation" (like Republican Party voter suppression tactics). Students considered examples of such backsliding from Ghana to Venezuela and from Hungary to Thailand. They learned to notice the ascendent formula of liberal economics combined with nationalist, authoritarian government, on display especially in Russia and China.
The familiar bulwarks of democratic consensus no longer seem interested in the job. The U.S. president has ceased to maintain even the fiction of championing democracy and human rights abroad. President Trump has praised the extrajudicial killings of the Rodrigo Duterte of the Philippines, reveled in the riches of Saudi royalty, congratulated Recep Tayyip Erdogan of Turkey for eroding checks on his power and maintained his longstanding, ambiguous admiration for Vladimir Putin. When President Xi Jinping of China secured the elimination of term limits earlier this year, Mr. Trump remarked, allegedly in jest, "Maybe we'll want to give that a shot someday."
These are now the images our children see of what leaders look like. These images will stick with them as they grow up.
A parallel condition has taken hold in the business world as well, with fascinating super-C.E.O.s like Mark Zuckerberg and Jeff Bezos, who have managed to wrest unprecedented, nearly absolute authority from their boards and shareholders. Meanwhile, as thinkers on the right and left have warned for decades, our collective fixation on market outcomes runs the risk of shrinking the political sphere, leaving no space for discussions of shared means or ends. For Facebook, for China, for Russia, for us—as long as the stock tickers keep going up, do we care any more who is in charge or what rights we might claim on the basis of being alive?
Democracy depends on a twofold faith: that human beings have the capacity to govern themselves and that we hold the inherent dignity to deserve self-government. If democracy is eroding, has the world given up on itself? Have we given up on ourselves?
If democracy is eroding, has the world given up on itself? Have we given up on ourselves?
Certainly those who are enthusiastic over ascendant right-wing populism would not say so. But the emerging political paradigm seems to depend on a disregard for established procedure and for compromise, in exchange for the comforts of an ever-present media personality. Allegiance to personality takes precedence over ideology or vision. We have no idea where we are going, and that is the point.
The clumsiness of Mr. Trump's presidency, at least, bears a kind of revelation—or rather, our persistence in the face of it does. The United States has thus far survived well over a year with an unrelentingly chaotic president, plus many years more of ineffectual leadership in Congress; and still, for better or worse, life goes on. Economic indicators continue more or less as they were going before, just as coal plants keep closing and we keep repeating the morbid ritual of mass shootings. Chaos fills the headlines, but in the background things remain eerily as they were. A cataclysm may or may not come, but it is not automatic.
In the Bush-Clinton-Bush years, I remember people saying it did not matter who got elected, little would change; now, little changes despite an unending presidential crisis. If the system can survive Mr. Trump, presidents matter less than we have come to think.
What is a president for?
Politics is a form of attention. In medieval Lucca, the locus of attention was the Luminaria, when the Lucchese celebrated the eve of the Exaltation of the Holy Cross each Sept. 13 by parading the Volto Santo around their city streets by candlelight. (There is still a candlelight procession today, but the Volto Santo stays in the cathedral.) Participation was an expression of fealty to the city. Dissenters in the nearby Garfagnana hill-country faced punishment for failing to pay homage to the wooden king.
Attention is no less a currency of modern politics. A colleague of mine who grew up in a monarchy remembers that the evening news always covered the king, even if reporters rarely explained what he was actually doing—only that it was important. Power demands an ever-growing share of our attention. Whereas the Luminaria offered a climactic event once a year, @realDonaldTrump provokes us several times a day, ensuring that the personality of the president breaches each news cycle, leaving a mark wherever his subjects seek or encounter tidings of the world beyond them.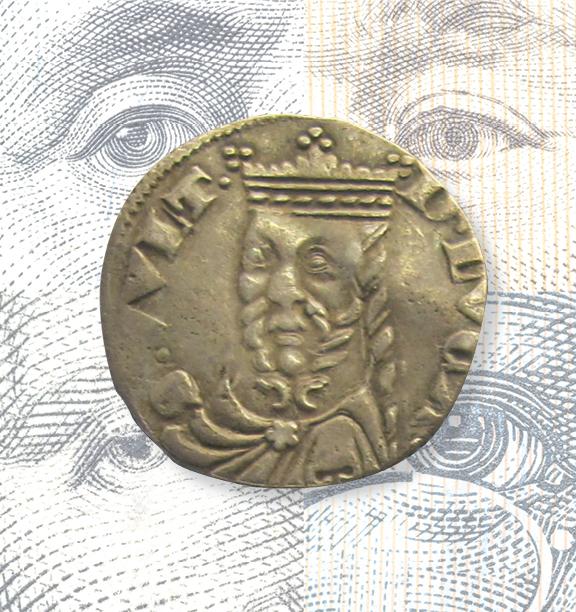 There has been a reversal over the past few years in how governments manage networked attention. In 2011, when social media platforms seemed to be emboldening dissent and aiding uprisings around the world, the powerful sought to control activity on them. Hosni Mubarak turned off Egypt's internet in an attempt to tame the Tahrir Square uprising. China blocked posts that contained certain words. And a court in the United States subpoenaed an Occupy Wall Street activist's tweets after he deleted them.
Now the ascendant strategy, incubated by U.S. intelligence and honed in Russia and China and countless client states, is the opposite. Security agencies and foreign agents flood the networks, micro-targeting people's feeds. Under the guise of internet-born phenomena such as trolling and memes, established institutions deploy "free speech" even more aggressively than their challengers, inciting conflict and chaos in order to present their personalities-in-chief as heroes in a never-ending game of thrones. Vladimir Putin concocts political opponents in order to manage and vanquish them. President "No drama Obama" conducted his expansions of executive power discreetly, but Mr. Trump succeeds in bypassing far more hallowed constraints through the public, relentless bloodsport of scandal.
This circus has seemed to work. It has become a strategy of governing the world over. The strategy is to keep people so constantly on the edge of their seats—what will he tweet next?—that they neglect to imagine any other kind of politics. Whether they love or hate their political protagonist, they have trouble imagining the world without him.
[Want to discuss politics with other America readers? Join our Facebook discussion group, moderated by America's writers and editors.]
Yet the first governing document of the United States, the Articles of Confederation, did not provide for a executive branch at all. There was a president, but his job was merely to preside, to orchestrate meetings in which others get things done. This arrangement, however, confounded some necessary feats of coordination, such as levying taxes to pay war debt. Seven years after the Articles' ratification—seven years without an executive branch—the country ratified a Constitution that conferred on its chief executive a title so passive and impotent that it was nearly an insult. No modern nation had dared call its head of state that before.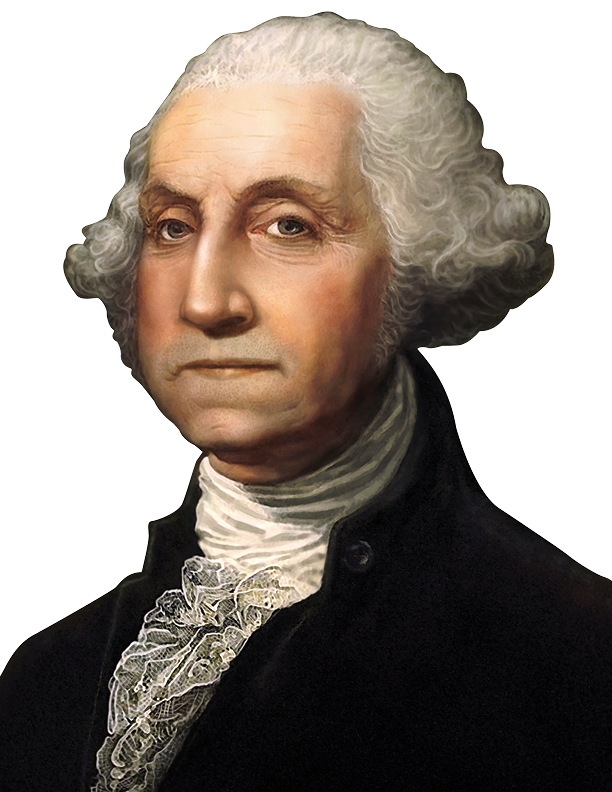 In retrospect, the U.S. president seems like a particularly strong executive, compared with other democratic systems established since then, but at the time the prevailing urge was to minimize the office. In the spring of 1789, Congress debated what title should be used to address the first president, George Washington. Legislators considered such familiar options as "His Majesty" and "Highness." The eventual choice, "Mr. President," was again an affront to the norms of the period and to any urge the chief executive might harbor for self-aggrandizement.
A recent cover story in The Atlantic by John Dickerson chronicles our slippage. James Polk's wife, Sarah, had to direct the Marine Band to play "Hail to the Chief" when he entered a room so that guests would know who the president was. Presidents as recent as Dwight Eisenhower and John Kennedy were not expected to rush to the site of every natural disaster for photo-ops with the victims. But all along, presidents from Andrew Jackson to Franklin D. Roosevelt developed techniques for cultivating personal followings through the mass media of their time. The Cold War, and particularly the nuclear codes, rendered the U.S. president the "Leader of the Free World" in the eyes of some; the mandate to fight terrorism means micromanaging an endless war on every front. Meanwhile, the 24-hour cable news industry discovered that obsessive monitoring of the president serves as a cheap, convenient, news-like substitute for actual reporting.
The presidency has become a cult, like that of a medieval patron saint, to which we are expected to constantly direct our attention.
Mr. Dickerson concludes that the presidency has swelled into a role no mortal person can fill and that no citizenry can hold to account. "We are a president-obsessed nation, so much so that we undermine the very idea of our constitutional democracy," he writes.
The presidency has become a cult, like that of a medieval patron saint, to which we are expected to constantly direct our attention. Other forms of civic duty have been supplanted by the responsibility to keep abreast of presidential gossip. This can be a grating, even violent requirement. People who found Barack Obama's style and policies distasteful complained just as vigorously about the dictatorial style they saw in him as critics of Mr. Trump now cry crisis.
The president is either your bully or your attack dog. Even those who claim to stand for states' rights or for draining the swamp tend to regard a favorite president as their champion. Each successive president makes a show of vigorously undermining the previous one's work, although the actual policy shifts may be relatively superficial. Our Luminaria is a ritual of collective whiplash and mutual trauma.
Beyond the ballot box
The rise of the political personality comes at a peculiar time, when centralized power seems newly irrelevant. Ever greater swaths of planetary culture and economic activity are created through overlapping networks—social media platforms, open markets, popular international movements, transnational brands. Especially compared with the days of Mao, China's recent ascent has come about less by force of personality than by rational bureaucracy and private entrepreneurship. The first year of Mr. Trump's presidency coincided with the unprecedented mainstream adoption of Bitcoin, a secure digital currency system designed by a pseudonymous inventor to bypass the need for a government to back it. Even the mucky labor of lobbying has increasingly become the work of algorithms. The headless, decentralized democracy that the Articles of Confederation outlined may not have worked in the 1880s, but maybe something like it could suit us now.
Among all the strongmen and wannabes taking power around the world, there are contrary developments. The city-state system that served Lucca for centuries is being reinvented in the municipalist movement, which is redirecting focus from nations to cities. Political candidates from Buenos Aires to San Diego are proposing to relinquish their legislative discretion and instead vote in accordance with direct polls of their constituents. Experiments in techniques like liquid democracy (in which voters can delegate their votes to issue-based proxies) and quadratic voting (in which voters can allocate more votes to decisions they care more about) are making such schemes appear less and less crazy. Old democracies may seem to be on the decline, but the prospects for responsive democracy have never been better.
Old democracies may seem to be on the decline, but the prospects for responsive democracy have never been better.
Not every country is backsliding. Taiwan's government has enlisted young protesters who once occupied the parliament to run online platforms for public deliberation. Estonia has become a playground for digital governance tools that cut red tape and invite investment. Spain's upstart political party Podemos crowdsourced its platform online; Iceland and Mexico City used crowdsourcing to develop new constitutions.
These techniques capture signals about our preferences and needs that the old-fashioned ballot box cannot deliver. Well-designed networks can help us hear each other as never before.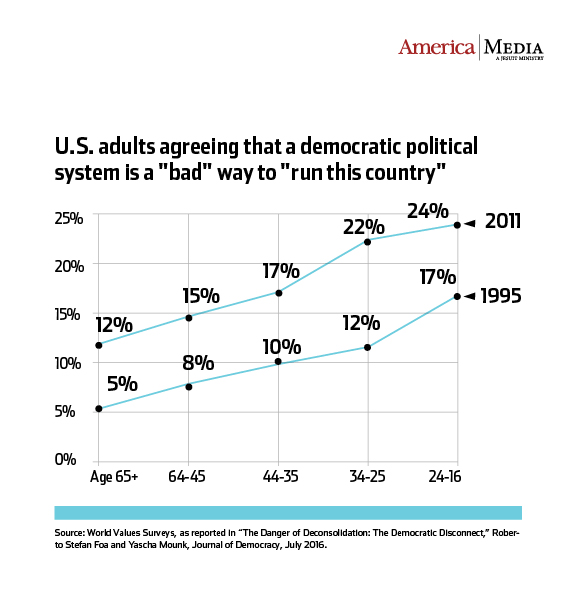 All this points toward a kind of politics in which more can be done without deference to the personalities of politicians, with more fine-grained and meaningful input from citizens. Mounting evidence suggests that voters tailor their views to mimic the parties and politicians they identify with, rather than choosing leaders based on issues they care about. Better forms of participation could help empowered voters to set their own agendas instead.
The private sector has also been undergoing experiments in less-centralized management structures, countervailing the fandoms surrounding certain celebrity C.E.O.s. Firms from auto manufacturers to software developers have reaped efficiencies from lean, agile, open-source practices that transfer decision-making from managers to frontline producers. The technology underlying Bitcoin has made possible entirely new kinds of "decentralized autonomous organizations." Cooperative businesses, owned and governed by their workers or customers, are experiencing a renaissance.
Maybe cults of personality are an inevitable response to this bewildering array of options. But that means taking a very low view of human potential. There has never been a better time to cultivate forms of governance that are pluralistic and diverse and responsive, rather than monopolistic, omnipresent and remote. The old principle of subsidiarity, of governing locally whenever possible, has fresh promise.
The old principle of subsidiarity, of governing locally whenever possible, has fresh promise.
This was what the framers of the Articles of Confederation, along with the republicans of Lucca, hoped for: a society with no need for a king. Even under our present Constitution, the president could actually act as a presider, helping rather than hindering the business of compromise. This would free us to pay less of our precious attention to the president and more to layers of governance we can meaningfully affect, from credit union boards and national labor union conventions to city councils and global networks of cities.
Many of those angered by Mr. Trump's election called for the abolition of the Electoral College system that put him in office. But perhaps a more decisive blow to his kind of presidency would be to employ the Electoral College even more fully. State legislatures could select electors, as some did in the past. Such an indirect method—in partial defiance of the 14th Amendment, admittedly—would direct more attention and care toward local elections and dampen the high drama of the presidential office. We might also put a strong limit on the duration of campaigns, as many other countries do. By fixating less on the ritual of directly electing a president, we can begin to unravel the orgy of attention that has led the presidency into a crisis.
Without the attention machine of presidential campaigning, we could turn our gaze back to more interesting kinds of politics. Rather than fixating on the hope of squashing the other side with a president of our own, we could all aspire toward outgrowing the need for a presidential figurehead altogether. Could Mr. Trump tolerate being only as famous as the secretary general of the United Nations?
Could Mr. Trump tolerate being only as famous as the secretary general of the United Nations?
Some may object that humbling the chief executive would inhibit the ability of government to challenge dangerous concentrations of power, like abusive corporations or institutional racism. Yet presidents have been of limited usefulness in these matters. The unraveling of Jim Crow began in the Supreme Court and ended in Congress, thanks to the legislative (more than executive) expertise of Lyndon Johnson; recent presidents, from Ronald Reagan to Barack Obama, have allowed the scope of antitrust law to narrow considerably from the mandates that Congress once enacted. Lately, in its willingness to confront big tech firms, the European Union has emerged as the world's leading antitrust cop, despite having three presidents, sort of, none of whom most of us can name. At the very least, the job of the U.S. president could very well revert to the constitutional mandate of implementing (and occasionally vetoing) legislation rather than proposing, negotiating and taking credit for it.
At a time when political systems and social contracts appear to be shifting beneath us, we must guard our attention. Resisting democratic erosion requires more than harping on civic truisms and worshipping centuries-old constitutions; it means pushing democracy forward, in truer and more responsive forms. The choice before us is between a politics of personalism—grounded in the dignity and self-determination of human beings—and a politics of superficial, ego-stroking personality armed to the teeth, taking credit for how the rest of us self-organize, from our local communities to our global networks.
What belongs to Caesar
The folk singer Woody Guthrie left behind a lyric that resembles the spirit of Lucca: "Let's have Christ our President/ Let us have him for our king." The song regards this as a strategy for achieving such policy aims as job and pension guarantees, together with the age-old ambition of clearing the "crooked politician men"—that is, the "money changers"—out of the "Capital town." The song contends that to secure justice, ultimate power must be elevated out of human reach. "It's Jesus Christ our President," Guthrie imagines a crowd chanting, and "God above our king."
Religions the world over have habitually vacillated between endorsing worldly authority and standing above it to hold it accountable. Does the high priest crown the king, or does the king draft the high priest? Religion can also stand as a sign of contradiction to the very premise of kingship, ridiculing both those who claim to be king and those who long for one. Thus the Volto Santo—the image of a king portrayed at the very moment of his execution for being king of the Jews.
Long before Christ, the Jews got a king only after begging for one in hopes of being more like neighboring peoples. Before they had kings, they had judges—a diverse and transient set of leaders. "This was obviously a flexible system," observed the sociologist Jacques Ellul. God regarded the demand for kings as a personal betrayal but then relented. The kings the people wound up with were of a sort that has recently evoked comparisons with Donald Trump's sex life; the story the Bible tells of kings is mainly a chronicle of scoundrels.
The project of self-determination, of human dignity, will only survive if it advances into more radically accountable forms. 
Then came Jesus. Compared with the usual pronouncements of political fealty in the ancient world, "Repay to Caesar what belongs to Caesar" was a hair's breadth from open revolt. It was also a teaching about attention, about not granting the rulers of this world any more concern than they deserve. Pay your taxes, but save your love for God and neighbor. Jesus and the early Christians practiced this ethic of dissenting obedience unto death—executed by the remote and hostile empire of their day, an empire their community would eventually conquer and dismember.
Christians attempting to reclaim the roots of their religion have repeatedly disowned central authorities, from the rotating leadership in Anabaptist sects and the Puritan congregational system to the distributed governance in many Catholic religious orders. Despite centuries of centralization, as the Holy See sought to check the power of emperors and modern states, Pope Francis has reminded the church that the pope is one bishop among others. He invited fellow bishops to steer the meetings of the Bishops' Synod on the family, rather than dictating doctrine to them. Yet in both airborne press conferences and gestures of humility, he has been at home in the age of rule-by-personality as well. As with the best-intentioned recent U.S. presidents, media omnipresence has made him an inadvertent polarizer.
We need not adopt a Lucca-like theocracy to diminish the ills of politics today. But we do need better options than simply continuing to replace one domineering personality with another. A yes or no vote to a Trump or an Obama or a Xi or an Erdogan is not enough. Democracy is no longer a given. The project of self-determination, of human dignity, will survive only if it advances into more radically accountable forms. Doing this begins with the imagination, with sharpening the spiritual discipline of attention.
The project of self-determination, of human dignity, will only survive if it advances into more radically accountable forms. 
Writing from exile in 1943, as war was swallowing Europe and herself, Simone Weil warned about the kind of politics that had inclined democracies to slide into fascism. "Instead of thinking, one merely takes sides: for or against," she wrote. "This is an intellectual leprosy; it originated in the political world and then spread through the land, contaminating all forms of thinking."
We the people are more connected than ever before, more capable of managing our own economies and collaborating across the globe, and yet we stand at the mercy of petty men with nuclear weapons, flinging insults across oceans. We are better than this. Perhaps we are finally ready for a politics in which the president matters less.
Editor's note: The online version of this story was corrected to clarify the role of the president under the U.S. Articles of Confederation between 1781 and 1789.
[Want to discuss politics with other America readers? Join our Facebook discussion group, moderated by America's writers and editors.]