Review: A new novel offers a look into the lives of Dominican immigrants
The first migration of Dominicans to the United States occurred following the assassination of Rafael Trujillo, who ruled the Dominican Republic for 31 years until he was shot and killed in Santo Domingo on May 30, 1961. Two years after Trujillo's death, Juan Bosch, a politician who had been exiled for 25 years because of his opposition to the dictator, became president. Bosch drafted a new constitution, which included more rights for women, children and farmers, limited the power of the military and decentralized the power of the Catholic Church. After just six months in office, however, he was overthrown in a coup, and on Dec. 28, 1963, Donald Reid Cabral became president. 
In 1965, pro-Bosch members of the military and civilians became involved in an armed campaign against "loyalists," or military persons loyal to President Cabral. This lasted from April 24 to Sept. 3, ending with the election of Joaquín Balaguer, another bloody ruler in Dominican history.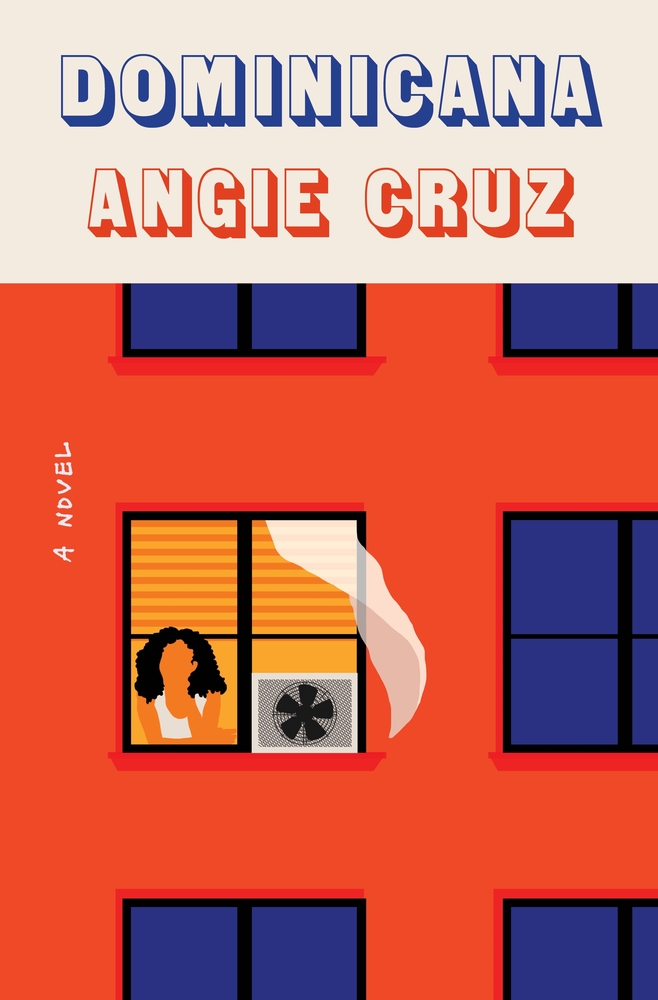 It is amid this turmoil that Angie Cruz's new novel, Dominicana, is set. 
The novel tells the story of Ana Canción. At 15, Ana is married off to Juan Ruiz, a man twice her age. Marrying Ana into the Ruiz family, her mother believes, will help the Canción family financially. "This is important for us—your father especially because soon all our fruit trees will be barren," her mother tells her. Before she departs for the United States, Mamá tells Ana that she must cook, clean and be a dutiful wife for Juan every day. "And whatever you do, stay strong." 
The couple moves to New York City and settles into the Washington Heights neighborhood of Manhattan. The city overwhelms Ana: "I feel ant small among all the skyscrapers," she describes. She spends most of her time in their small apartment, where she is physically abused by Juan and eventually becomes pregnant. 
Very rarely have I ever heard their stories reflected as accurately as I see them in Cruz's work.
As the unrest continues on the island, Juan returns to the Dominican Republic. He leaves Ana with his brother César. While he is gone, Ana is finally free to explore the world around her. She visits Coney Island, goes out dancing and begins studying E.S.L. at a local Catholic Church. (In one of the novel's most evocative scenes, she steals a bag of wafers from the church. Upon her return home, she eats the wafers, asking Jesus to "protect me from the inside.... I eat him until I'm full.... Jesus, bless my baby.") By the time Juan returns, Ana once again must choose between her happiness and what is best for her family. 
By the end of Dominicana, I was in tears. From Ana to Juan to César to Mamá, every character will feel familiar to Dominican readers, myself included. My parents arrived in New York City from the Dominican Republic in the winter of 1991; I would join them the following year. Like Cruz's characters, my parents arrived with little money. They struggled to find work, learn the language and build a community in a foreign land. Dominicana describes the fear, anxiety and nostalgia immigrants feel when they first land here. Growing up, I would often ask my parents what life was like, during those early years, in the country they adopted as their home and in the one they left behind. My father remembers what it was like to be afraid back in our motherland, to hide under mattresses as people fought and killed one another during the civil war; he remembers the dead bodies he saw during his adolescence. My mother still keeps the letters she wrote when she landed at John F. Kennedy International Airport, the descriptions of how that first winter felt, how those bright city lights overwhelmed. 
Very rarely have I ever heard their stories reflected as accurately as I see them in Cruz's work.
Dominicana allows non-Dominican readers to understand how terrifying New York can be for immigrants, from the struggle to find work to the weather and transportation. It also showcases how much Dominicans—and other immigrant groups—sacrifice for the promise of a better life and the illusion of the American Dream. 
Dominicana is for us, all the strong Dominicanas living here, on the island, in both worlds. The novel demonstrates our resilience. Toward the end, Ana tells her mother how strong life in a new city has made her, "And that's when Mamá's cries come in, a tropical storm without warning, her wail with no top or bottom. Finally, she understands everything I have sacrificed, everything I have survived for her and for the family." 
Dominicana captures how our culture—like so many others—is built on the backs of women. Women who clean. Women who birth, who sacrifice. Women who survive. 
This article also appeared in print, under the headline "Longing for home," in the October 28, 2019, issue.