Barack Obama and the Limits of Optimism
In 2015 the political writer Michael D'Antonio published Never Enough: Donald Trump and the Pursuit of Success, which earned solid reviews for its dispassionate tone, extensive research and chilling biographical portrait. Trump gave D'Antonio interview time, and the author became a go-to interviewee on TV news during the presidential race.
The book ends by shredding a therapeutic article of faith, which says that narcissism is not a disease but, as one psychiatrist says, "an evolutionary strategy that can be incredibly successful—when it works." This leaves us to ponder the consequences when it does not. Facebook, Twitter and Instagram allow people "to escape feeling insignificant," notes D'Antonio. "Donald Trump is not a man apart. He is, instead, merely one of us writ large."
From that cheerful take on American homo sapiens, D'Antonio plunged into researching one of the great intellects and optimists in U.S. history. A Consequential President could not be more timely, as President Trump threatens to dismantle the Obama legacy. D'Antonio explores the record with copious reporting and a lens trained on how campaign promises fared against results. The short answer: Obama delivered.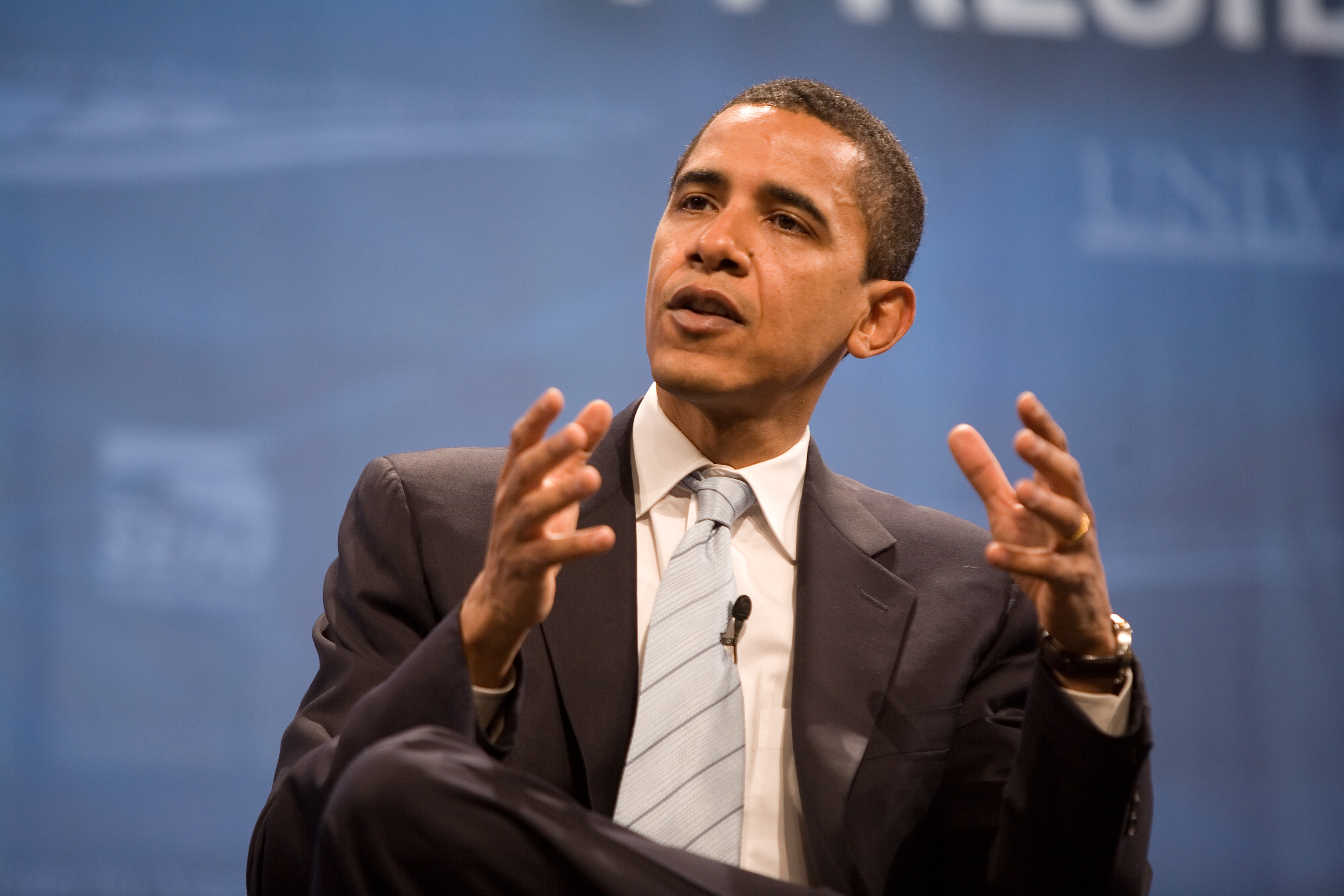 With diagrams and charts interspersed through the text, D'Antonio revisits the big battles after Obama's arrival as the Bush economy teetered toward Depression. The federal bailout of the car industry, for example, imposed stiff conditions for aid, including cost-cutting by the companies as well as concessions in pay and benefits from the United Auto Workers. In 2009 automakers posted the lowest sales number in half a century, but as the mega-loans and conditions set in, the turnaround began. An editorial in The Economist (no liberal redoubt) in August 2010 declared: "An apology is due Barack Obama: his takeover of G.M. could have gone horribly wrong, but it has not.... The doomsdayers were wrong." By 2016 total auto sales had climbed to "a record annual rate of 17.5 million, and the big American companies held 45.4 percent of the [global] market."
The $800-billion stimulus bill that spurred a range of energy and infrastructure projects also gets good marks by the author. He cites former U.S. Representative Barney Frank's criticism that new banking regulations should have been stronger in conveying Obama as a pragmatist, who relied on Wall Street insiders to gauge how far he could go. That assessment will be dissected by historians for a long time to come.
But you wouldn't know that classical Keynesian economics had been vindicated by the automotive package and the stimulus impact, which slowly lifted the country from the Great Recession, if you go by the rancor of Sarah Palin and hard-shell Republican critics.
The G.O.P.'s opposition to the Affordable Care Act—which used former Republican Gov. Mitt Romney's Massachusetts health care plan as a template—starred Palin railing against "death panels," by which austere bureaucrats would deny people coverage, a juicy sound bite without factual teeth. As a rebuttal, D'Antonio profiles a woman who could not get coverage because of her pre-existing cancer condition. Under Obamacare she got coverage with a premium of $320 a month, and a deductible of $2,500. She had a mastectomy and chemotherapy "without ruining her family's finances." And she lived.
Citing Obama's pledge that "if you like your health plan, you'll be able to keep your health plan," the author reports that "2.2 percent of the people who had bought plans found they could not keep them, mainly because they didn't comply with the new regulations. That the law actually required better coverage than most of these policies didn't make a difference to people who felt they had been misled."
He cites data from Kaiser Permanente, a major health care provider, that for every million people newly insured, "10,000 premature deaths are prevented." Indeed, in the five years following the bill's passage, hospital readmissions—a gauge for measuring quality of care—dropped by roughly 575,000 people.
Yet no amount of data or objective analysis could sway the Republican majority that captured Congress in 2010 and turned that body into an opposition bunker. While the president's legislative proposals stalled, D'Antonio notes, "Thirty-two congressional hearings were conducted to examine the 2012 attack on American facilities in Benghazi, Libya, in which four Americans were killed. (Congress had ten fewer hearings on the 9/11 attack, which left nearly 3,000 people dead.) In the end, Republican lawmakers found no wrongdoing in the Benghazi case and the hearings resulted in no disciplinary actions."
D'Antonio gives Obama high marks for his soaring oratory that comforted families and the nation after mass shootings, even as Congress was, again, unbending on gun control. (Jim Yardley in a recent New York Times Magazine piece noted that by some estimates "there are now roughly as many guns as people in the United States.")
Overall, D'Antonio treats Obama's above-the-fray patience as Aristotelian virtue.
Overall, D'Antonio treats Obama's above-the-fray patience as Aristotelian virtue. While the president could uncork charisma as needed on the hustings, more often he was "calm as his public image suggested, and his authentic cool was what the nation needed in the chaos of the Great Recession."
But even cool has its metaphysical limitations. Why did Obama lose his congressional majority in 2010? After his landmark legislative victories on the stimulus, the auto industry and health care, the Tea Party movement handed him what the president called a "shellacking" in the midterm elections. D'Antonio's narrative about Obama's policy achievements occasionally gives cameos to the more unvarnished opponents, but there is little in these pages on why he failed to build a Democratic base or what he might have done to strengthen the national party after his victory in 2008.
Obama's greatest mistake may well have been letting his highly mobilized digital campaign organization, assisted by MoveOn.org, simply go dormant. Lighting up congressional switchboards and websites in favor of a given bill can make a real difference. Perhaps this seemed less important to Obama and his advisors in the heady rush of the first two years with a House and Senate majority, but the White House allowed a new, powerful communications tool to rust away in the shed.
D'Antonio shows a deft hand guiding the reader through the complexities of policy and legislation with highly readable prose. The good news, he reminds us, is that Obama saved the United States from economic disaster and gave us a stronger international footing. Diplomacy with China and India on global warming, the Paris climate change treaty and the Iran nuclear agreement—signal feats of the second term—flowed from an agenda at home that tried to balance environmental regulation and energy growth as the United States became an oil exporter after years of hefty petroleum imports.
"Obama's economic policy dovetailed with his energy policy, which enabled his diplomacy and aided his environmental agenda," reports D'Antonio. Here he might have quoted Pope Francis: "Everything is connected." But everything connected can also fall apart. And so we watch as the national drama in Washington, D.C., turns from the twilight of the cool to hot lights bathing "merely one of us, writ large."