For my last course at Boston College this past fall, I was fortunate enough to enroll in "20th Century Irish Fiction," led by Prof. James Smith. We read 14 novels in 16 weeks. The Catholic Book Club comes back online this month with three of the best novels from the class. I cannot recommend them highly enough for their thoughtful depictions of human beings in various states of life: a superior of a French foundation convent in Ireland, a single woman struggling without family or friends, and a family devoted to a fierce patriarch.
Advertisement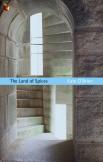 The Land of Spices
by Kate O'Brien
Originally published in 1942 by Doubleday, Doran & company. 318p

As of 2016, published by Virago. 288p, $22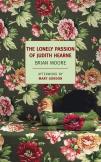 The Lonely Passion of Judith Hearne
by Brian Moore
Originally published as Judith Hearne by Andre Deutsch. 223p

As of 2011 published by New York Review of Books Classics. 282p, $8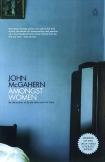 Amongst Women
by John McGahern
Originally published by Faber and Faber in 1990. 184p

As of 1991, published by Penguin Books. 192p, $2
The brilliance, and the obscurity, of these novels shocked me. Having taken an interest in religion and literature in the last several years and having been exposed to discussions of Catholic imagination so evident in François Mauriac, Flannery O'Connor, Graham Greene, Walker Percy and Evelyn Waugh, I had not heard of these books. They must be included—along with the work of J.F. Powers and Robert Stone—in any conversation regarding a Catholic literary tradition. But, what is more, the work of O'Brien, Moore and McGahern have enriched my faith and stretched it to become more sincere and thoughtful.
Kate O'Brien's The Land of Spices
Not only is Kate O'Brien's work a pitch-perfect account of the inner workings of an international religious order—be it male or female—it is a beautiful portrait of a soul learning to move from narcissism and spiritual bitterness to generosity and love. It is a remarkable story of a gifted nun who feels coldness and lack of mercy at the core of her being. In spectacular prose, this novel follows Sr. Marie-Hélène as she absorbs her father's death and mentors a student who first arrives at her convent at 6 years of age. She comes to recognize that she originally sought religious life as an escape from hurt and rage. As she contemplates the state of her soul and considers resigning from her post, she considers the purpose of her vocation:
She was a nun in order to serve God—not her capricious self. Such powers as she had were to be stretched and exhausted for His glory, and by no means as to prove something odd and gratifying about her soul to her waiting vanity. She existed to work at full stretch for the Compagnie de la Sainte Famille, not to play a long-drawn game of skill with her own sensibilities.
The book bursts with allusions, from Scripture to the poetry of George Herbert and Henry Vaughan. O'Brien takes the novel's title from George Herbert's poem "Prayer (I)," which is a true gem of a text containing such wonderful phrases as "soul in paraphrase" and "land of spices" to describe the dynamics of prayer. The novel is essentially Sr. Marie-Hélène's soul in paraphrase.
Brian Moore's The Lonely Passion of Judith Hearne
Judith Hearne is a single boarder in a rooming house in Belfast in the 1950s. She is alone, and her loneliness is crushing. Judith drinks to feel some relief from the bleak reality of her life. She clings to her Catholic devotions and the memory of a beloved aunt. On her own, as she emerges from a binge and realizes that she has misread the intention of the brother of her boarding house landlady, she pleads to the Sacred Heart of Jesus for some concrete sign of care by the Christian God—some relief from pain and some authentic attention from others. In deep desolation, she tries confession and realizes midway through that the priest she is pouring herself out to is barely listening. She plunges into deeper desolation fueled by booze, starvation and the lack of human companionship. Her questions about her faith become more and more meaningful, and she arrives at a dramatic confrontation with the divine presence in a tabernacle at the altar of a Belfast church. Like TheLand of Spices, Judith Hearne is the portrait of a soul seeking to expand, seeking to find faith, mercy and companionship.
John McGahern's Amongst Women
John McGahern writes of a family: three daughters, two boys, a stepmother and a demanding father who tries to engender in his children a sense of loyalty that he had originally felt when he fought for the Irish Free State. The father, Moran, seems unable to cultivate a healthy relationship with his sons, or any other man for that matter. His daughters adore him, and his second wife, Rose, helps him to become more human and humane as he ages.
The novel's prose is among the best I have ever read. Throughout the book, McGahern portrays the family stopping to pray the rosary together on their knees—even when Moran's future sons-in-law make their initial visits to the homestead. The rosary marks time and serves as a space in which Moran's authority is assured. The household's dynamic is evident in how they pray, with Rose always leading the second decade, except for the times when Moran infuriates her with his flashes of cruelty. It is up to the reader to form an opinion of this overbearing man and the nature of this family that, at times, brims with warmth, love and affection.
These three novels are not pious or nostalgic, saccharine or sentimental. They depict women and men in real situations where faith is tested and sometimes broken. They are wonderful glimpses into the complicated reality of Irish Catholicism in the 20th century. Take the time to read one or all three. You will not be disappointed.
Questions
Have you read any of these books before? How have they affected your faith?
In addition to these three novels, what other works of fiction should be included in the discussion of the Catholic imagination?