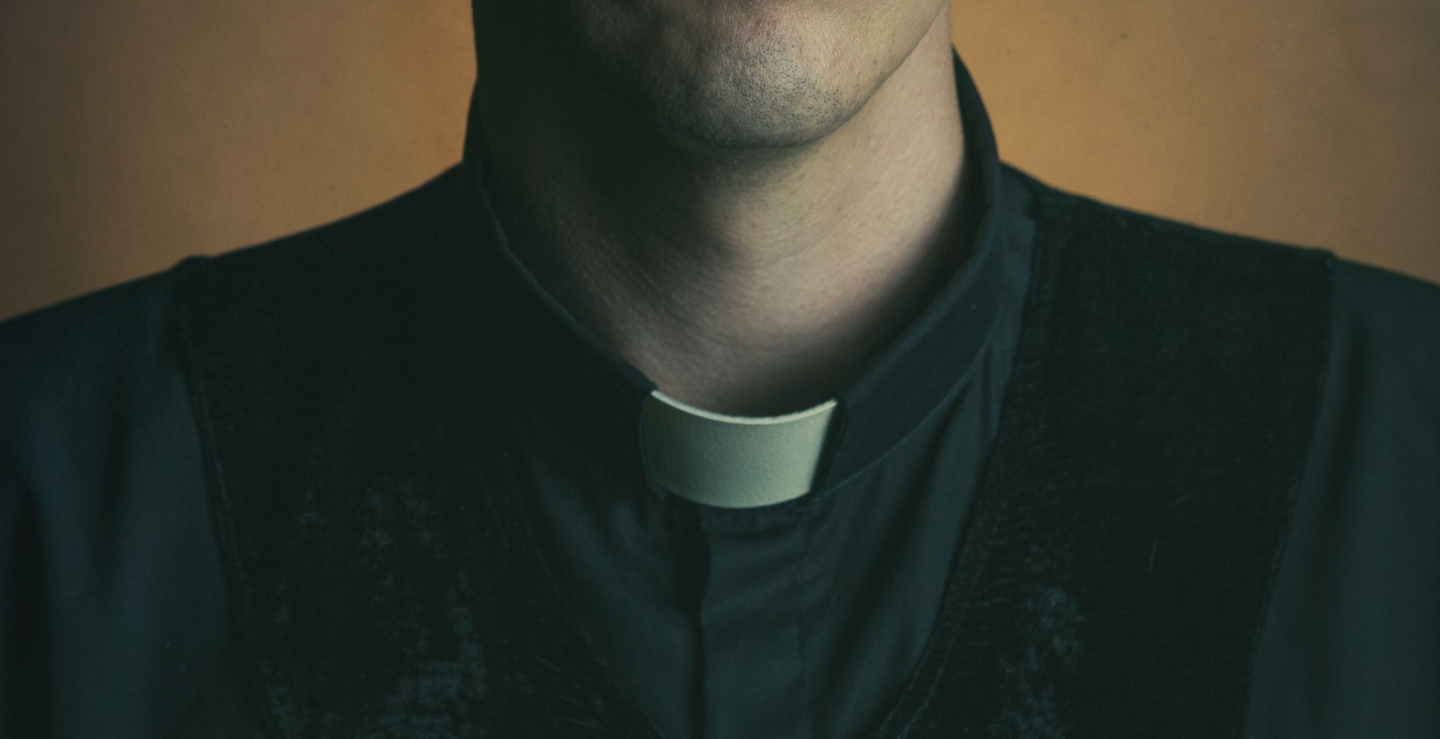 Sexual abuse and the culture of clericalism
A grand jury's recent revelation of decades of systematically entrenched and deeply sadistic levels of child abuse in six Pennsylvania dioceses has pushed many Catholics into a bewildered rage. Why does the modern church—and the U.S. church in particular—continually find itself not merely falling short of Jesus' community of love and solidarity but actually failing catastrophically to meet even the most rudimentary levels of human decency? What is the matter with Catholicism today?
One response to the problem reasonably highlights the need for better protocols and legal guardrails when it comes to sexual abuse. Too many bishops and representatives of the church treated abuse victims as legal opponents to be silenced and liabilities to be manipulated. Too often cases of abuse were handled in sinister and self-serving ways as internally resolvable without the need to involve civil authorities and investigation. The "Charter for the Protection of Children and Young People" is only the beginning of a desperately needed process for legal oversight and reform.
Too many bishops treated abuse victims as legal opponents to be silenced and liabilities to be manipulated.
Although these demands are fundamental, they do not adequately address the deeper sources of the problem in the church. After all, legal reform, for all its virtues, is by its nature external to the daily life of the church and largely reactive to already existing crimes and abuses. In this sense, legal reforms are insufficient to address the conditions that generated a system of abuse in the first place. Indeed, Catholics still lack a persuasive story of what went wrong. And without a vigorous narrative about what led the church to such a dark place, it will be difficult to find a path that can lead us to a place where children rather than their abusers are protected.
False Narratives
Of course, there are many voices in society that are eager to supply a narrative for what is wrong with Catholicism. Some recent commentators have argued that the causes of such endemic abuse are simply intrinsic to Catholicism itself and its distinct spiritual practices. Often this criticism takes the form of a biologically reductive account of celibacy. In this neo-Freudian view, celibacy is an unlivable demand. Any human being asked to make promises of celibacy is driven to moral hypocrisy by the irrepressible nature of the sexual libido. As one former priest and survivor of abuse notes, relatively minor violations of chastity give cover to priests who are perpetrators of the worst kind of abuse:
A pastor, for example, has a relationship [with a consenting adult] when he's professed to be celibate, but he has an assistant who is a child abuser, or has a friend who is a child abuser, he's not going to blow the whistle on that criminal behavior, because his own behavior is going to be found out.
From such a view of celibacy and its relationship to abuse, it is easy to draw the conclusion that reform should include abolishing celibate vocations. By this reasoning, Catholicism itself and the life of celibacy lived by Jesus are incompatible with a healthy humanity.
Other commentators have argued that male-only leadership is intrinsically dysfunctional. Maleness as a biological phenomenon is thus said to be somehow driving and generating a particular social problem—as if males simply because they are in leadership roles are more given to neglect and sadistic acts of abuse. Yet another version of this search for the sources of the problem in the male psyche is the claim that male homosexual desire is the culprit, and anyone who has ever had such desires should be excluded from the priesthood. The latter argument conveniently allows certain Catholics to avoid an earnest effort at self-criticism in favor of focusing on a regularly vilified scapegoat (gay men) as the object of blame.
There are many voices in society that are eager to supply a narrative for what is wrong with Catholicism.
As different as these diagnoses are, they all share a common problem: Namely, they wrongly assume that abusive behavior is somehow essentially tied to either repressed male sexuality or the male psyche as such. Rather than a historically and culturally sensitive analysis of what went wrong with the church, these diagnoses require a broad dismissal of expressions of male sexuality (e.g., celibacy or homosexuality) that have not been properly tamed into heterosexual couplings. But statistics on the demographics of abuse perpetrators reveal that married, non-celibate men are a significant source of child abuse in the United States. Celibacy, homosexuality, heterosexuality or male leadership simply do not adequately mark off the problem of a culture of abuse. They seek formal, demographic and biological markers where what is needed is insight into a particular culture.
[Explore America's in-depth coverage of sexual abuse and the Catholic Church.]
In the turn toward more historically sensitive explanations, Catholics might begin by asking questions like this: What, in particular, went wrong with Catholic culture in the United States during the 20th century? I do not pretend to have anything like an adequate answer to this question. But how successfully the church answers this conundrum will be crucial for eliminating future abuse. This will require listening carefully to the Catholic Church's own history—to reporters and ethnographers, to historians and to the witness of the abused themselves.
Clerical Privilege
One (albeit still inadequate) starting point for answering this question was offered by Pope Francis when he recently repeated his warnings against what he calls the culture of "clericalism," in which fullness of spiritual attainment is seen as largely reserved to ordained religious leaders. In this conception of church, clerics are viewed as the only real, full examples of religious life, while lay people mostly occupy a second-best, helper status.
Clericalism in the Catholic Church, Francis tells us, "nullifies the personality of Christians" and "leads to the functionalization of the laity, treating them as 'errand boys [or girls].'" Clericalism does this by treating priests as beatified ministers merely by dint of the formal role that they occupy in the church. From the vantage point of clericalism, priests appear to be nearly magical beings, holier than the rest of us, capable of greater moral perfection, insight, wisdom and fortitude.
What, in particular, went wrong with Catholic culture in the United States during the 20th century?
Francis notes that clericalism is not only perpetuated by priests but also reinforced by many lay people. In an overly clericalized church, priests are not in open, equal, vulnerable human relationships with their flock. Instead, they are isolated by their own moral and spiritual status. Rather than a laity that might know its priests as human beings (and thereby see warning signs and intervene when abuse is suspected), parishioners see the priest as a shaman or a guru.
But Francis notes that this tendency subverts traditional Christianity, which holds that priests are servants of the laity and not the other way around. Clericalism is thus tied to a top-down, overly authoritarian configuration of church. For this reason, Francis sees a link between a culture of clericalism and the lack of transparency so characteristic of the abuse in Pennsylvania. As Francis wrote in his recent letter in response to the grand jury report: "To say 'no' to abuse is to say an emphatic 'no' to all forms of clericalism."
Criticism of clericalism is difficult for many Catholics to accept because it moves past the (albeit fully justified) accusation of chief perpetrators and into questions of distributed responsibility. Clericalism poses the question: How are all Catholics complicit in a culture in which abuse is rampant? Perhaps all Catholics can do something about clericalism by creating church communities that are made up of real, thick relationships and not the guru-like distance created by clericalism.
Clericalism poses the question: How are all Catholics complicit in a culture in which abuse is rampant?
It will be important, in the effort to combat a culture of clericalism, to learn from past mistakes. One of these mistakes has been to assume that clericalism is overcome by simple, formal gestures of social inclusion. As the vivid and disturbing story of one abuse survivor teaches us, it is possible to invite the parish priest over for dinner several times a month and still have a completely clericalized and quasi-authoritarian set of relations.
Overcoming clericalism means creating open, transparent and equal relationships between priests and laity. Such a community is willing to allow moral correction of priests by the laity and not simply the correction of laity by priests. Such a community is open and willing to learn from all its members.
Only a community of greater human relationships and transparency will be able to spot and root out abusive behavior. Where clericalism hides the psychology of the priest behind a veil of pseudo-beatification, Francis asks us to look realistically at the human beings in front of us and respond accordingly. Likewise, priests seized by a mentality of clericalism need to renounce the pride of a special divinity or holiness and (like Christ) instead seek to become more deeply human.
It is also important to recognize that clericalism creates a culture in which nonabusing priests cannot openly apologize or be seen as morally flawed. In the effort to appear as immovably perfect as a Byzantine icon, priests no longer have a way to discuss their own moral limitations frankly. They become captives of their own false beatification. This is the real grain of truth behind the important insight that completely morally debased priests are able to blackmail those who have broken their promises of celibacy in consensual relations with adults. Only a priest who is the captive of an inflated notion of moral superiority is unable to live through the humiliation of the revelation of his own human flaws—and only a community that refuses to wrestle with the humanity of its priests is able to put the blinders up and therefore live amid unacceptable, intolerable abuses that are hidden from view.
I do not pretend this is a complete or adequate analysis of what went wrong with American Catholicism in the 20th century. But we must move past reductive and unhelpful accounts of the sources of abuse that scapegoat maleness, celibacy and homosexuality by turns. Pope Francis is offering one place for deeper inquiry into how to repair Catholic culture. A failure to heed the warning will lead to the reproduction of the very conditions that made this violence possible in the first place. As Francis exhorts, Catholics need to work together to generate a new culture and renew the church—to create "solidarity and commitment to a culture of care that says 'never again' to every form of abuse."