The Velvet Underground: rock's first cult band
There is a good case to be made that 1965 was the pivotal year of that culture-changing decade, at least musically speaking. That's the year Bob Dylan went electric with "Highway 61 Revisited" and the Beatles went folk with "Rubber Soul," and the Byrds split the difference with their debut album "Mr. Tambourine Man."
It is also the year a band that had initially called themselves the Warlocks started a short-lived residency at a Greenwich Village nightspot, Café Bizarre, under a suggestive new moniker, the Velvet Underground, a title they cribbed from a paperback about sexual deviancy. They didn't garner a large following there (or ever, really), but among the visitors to the café was art impresario Andy Warhol, who was looking to add a house band to his regular "happenings." The Velvets—a quartet of black-clad misfits and savants with roughly equal inclinations toward jangly rock and room-clearing noise—fit the bill. Duly installed among Warhol's shifting cast of characters, with him they produced a definitive record, "The Velvet Underground and Nico," bearing the famous yellow-banana cover art by Warhol, in 1967. It sold an anemic 58,000 copies but had an outsized influence that can be traced through punk and alternative rock.
In "The Velvet Underground Experience," we are treated to a kind of shrine to the band's origins.
Put simply, it's the Velvets who gave us the cult band: Before them, as Anthony DeCurtis—the biographer of lead singer Lou Reed—recently put it, rock was a popular form where "you either had hits or you went home." After the Velvet Underground, rock fanhood could be the province of a small group of clued-in hipsters, and obscurity could be a badge of honor. After all, "underground" is in their very name.
In "The Velvet Underground Experience," a fascinating, appropriately odd new exhibit ensconced in a New York City retail space (not far from the old Café Bizarre) through Dec. 30, we are treated to a kind of shrine to the band's origins, brief history and long-tail impact. Originally created in Paris by the curators Christian Fevret and Carole Mirabello, the show doesn't exactly deliver on its promises to be "immersive," but the "experience" of the title does aptly describe the show's subject. For what emerges from the assembled photographs, artifacts and films is a sense of the band's singular ephemerality—they were the ultimate "you had to be there" band.
Their first gig was at Summit High School in New Jersey; one of their next outside Warhol's hermetic scene was a performance at a steakhouse dinner for the N.Y. Society of Clinical Psychiatrists; another was at a film festival in Ann Arbor, Mich. They weren't just outside the mainstream—they barely swam in any stream. If by some chance you wanted to be a contemporaneous fan of the Velvets, good luck to you. They were as hard to find as their music was difficult to love.
"The aim of the band on the whole was to hypnotize audiences so that their subconscious would take over."
After the initial "banana" album they sputtered through three more even more obscure records with transient personnel before their leader, Lou Reed, quit in despair and moved back in with his parents in Long Island. (Reed soon after became a solo artist of long standing and great distinction, starting with his one radio hit, "Walk on the Wild Side.") A quiet, impressionistic film details some of what Reed was up against, including the electroshock treatments he received as an adolescent to address, in part, signs of nascent homosexuality. The film also points to the atomic collision that would create the Velvets' unique sound: Reed's galvanic meeting with John Cale, a Welsh violist with a genteel affect that belied an aggressive avant-garde streak. At their best, Cale's droning soundscapes had the effect of teasing out the churning, subterranean angst under Reed's stark, dark, literate lyrics and blunt, nervy rock 'n' roll. As Cale himself once put it, the "aim of the band on the whole was to hypnotize audiences so that their subconscious would take over."
Drugs also had more than a supporting role in this alchemy, and in the band's disintegration; one of their signature songs is "Heroin," which uses two chords and seven minutes to both create and inflict an impression of intertwined agony and ecstasy. The pharmacological element of the 1960s counterculture is neither glossed over nor romanticized in "The Velvet Underground Experience," though I am not sure what to make of the open room at the exhibit's center. Constructed along the lines of an A-frame house, it allows patrons to half-sit, half-lie on cushions to watch films from Warhol's Factory or chill with their smartphones, all to a pulsing soundtrack of the Velvets. I have no idea if such seating arrangements were available at the time—did the Factory provide bean bags?—but the semi-recumbent position put me in mind of another iconic drug scene: that of the opium den.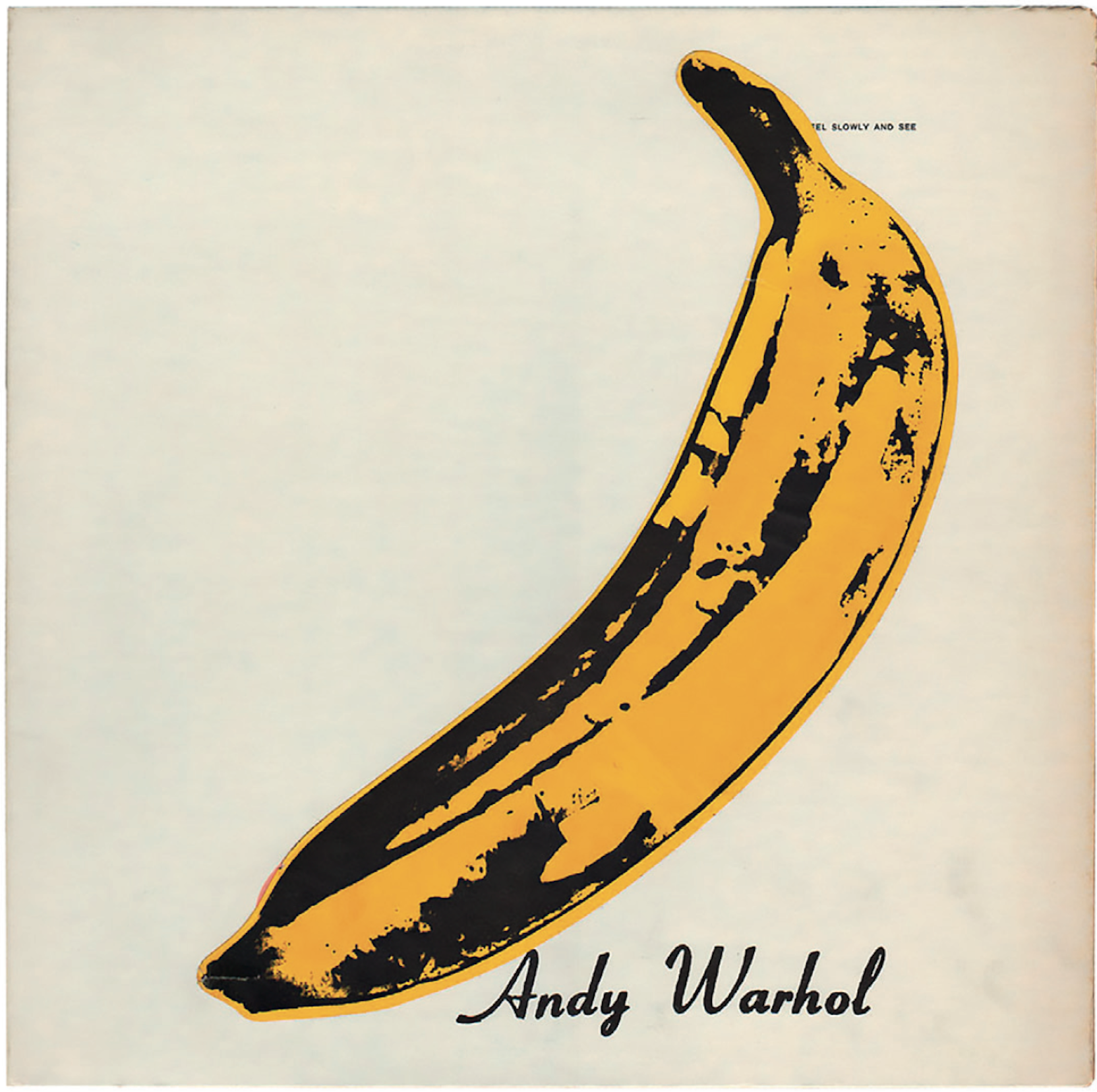 A distinct section of the exhibit on another floor intriguingly rolls the clock backward and forward, to both the progenitors of the Velvets' aesthetic—the underground filmmakers Jonas Mekas and Barbara Rubin, the early minimalist composer La Monte Young—and to their heirs, from obvious choices like Iggy Pop and the Ramones to less likely ones, including the filmmaker Gus Van Sant and the Czech playwright and president Vaclav Havel, who named his country's "Velvet Revolution" after the band, having taken their underground ethos to heart in a much different context.
A sense of that larger impact is mostly missing from "The Velvet Underground Experience," but it is there if you look for it. Not far from the "legacy" wall of magazine covers and posters illustrating the band's posthumous influence is a stunning video from a 1972 concert featuring Reed, Cale and the German chanteuse Nico, whom Warhol foisted on the band for one record. The Velvet Underground had been defunct for two years, but this quiet, circumspect gathering of its key elemental forces looks and sounds like a reunion of much older and wiser figures. They play acoustic guitars, piano, violin and accordion; they look intently at each other in a brightly lit concert hall; there is little distortion or feedback. It is as close to TV-ready as the band would ever be, and the assembled audience greets their songs like old favorites.
The name of the concert venue, Bataclan, rang a bell; and then I remembered it as the site of the horrific terrorist attack in Paris in 2015. It may be a stretch to see the Velvets, who sang about personal, not political violence, as avatars of a post-9/11 world. But the band's unflinching realism, as the critic Ellen Willis has noted, gave their best music a moral seriousness that outlasted the flower power of the 1960s. We listen to the Velvet Underground today, in short, not merely out of reverence for their status as the grandparents of alternative rock, but because this weird little band that barely existed made music from and for the anxious, disorienting age we still live in.