From 'Good Kid' to 'DAMN.' Kendrick Lamar shows faith is constantly changing
A cassette begins to play on a radio. Five seconds later, young men proclaim, "Lord God/ I come to you a sinner/ And I humbly repent for my sins/ I believe that Jesus is Lord.../ I will ask that Jesus come to my life/ And be my Lord and Savior." And so begins "Good Kid, M.A.A.D. City," the major label debut for the Compton rapper Kendrick Lamar.
Hailed as a classic upon its release on Oct. 22, 2012, the album chronicles a day in the life of a teenage Lamar, beginning at a house party where he meets a young woman named Sherane ("I met her at this house party on El Segundo and Central."). Lamar's lyrics are wide-ranging, touching on issues from alcoholism ("Now I done grew up/ Round some people living their life in bottles…./ Some people like the way it feels/ Some people wanna kill their sorrows") to gang life ("I never was a gangbanger, I mean I was never stranger to the folk neither").
Most captivating, however, is Lamar's Christianity. At the start of "Good Kid," we see the rapper's conversion—he acknowledges his human sin and accepts that salvation lies in Jesus Christ. Lord forgive me for all my sins for I not know. Lamar is at the start of his faith. He is hopeful. For him, in God, all things are possible. No matter how much we fail, if we repent, if we continue to acknowledge how we fail, how we fall, God will save us. The truth will set you free so to me be completely honest.
Most captivating, however, is Lamar's Christianity.
Born Out of Oppression
In his new book, In Search of Soul: Hip-Hop, Literature, and Religion, Alex Nava explores how we define the concept of the soul, both in sacred and profane spaces, and how these definitions are present in black and Latino cultures. He begins his analysis by tracing Western definitions of the human soul, in two parts: through the soul's religious and biblical interpretations; and the soul's cultural representation, whether through art or music. He contends that while some might argue that hip-hop and religion are irreconcilable, the genre, like traditions within the black church, was born out of the oppression black communities felt in the United States.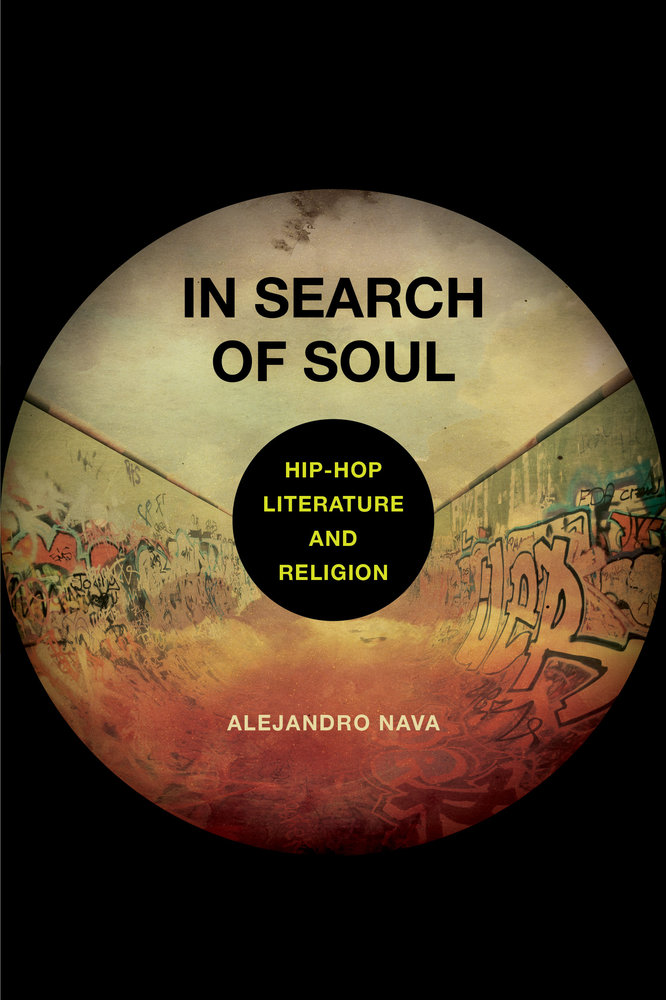 During the 1970s, when many black communities were dealing with issues like poverty, homelessness and economic depression, hip-hop was born in the Bronx. Black Americans were able to create artistic outlets for the displacement and disillusion they were feeling through graffiti, breakdancing and rapping. Similarly, Nava argues, the black church in the United States was born out of a sense of oppression and a lack of identity for black Christians. "Soul artists," Nava claims, took the black church's "energies and vibes and used them on behalf of civil rights aspirations."
Nava also explores hip-hop's influences, with special attention to Afro-Latino communities in the United States and Latin America. There is arguably no part of the world where two cultures, Spanish and African, have been so entwined as in Latin America. From the colonization by the Spanish to the use of African slaves, Latin American countries are what Nava describes as mestizaje, or the result of cultural miscegenation. The hip-hop movement borrowed heavily from African styles, like the baja drums that were prevalent in countries like Cuba, Puerto Rico and the Dominican Republic. Hip-hop's birth allowed Latino communities in the United States to see "the traditions of their ancestors interrupted and amplified by African American styles and flows, making for new identities for these Latinos in the diaspora," Nava writes.
Apocalypse and Trauma
For the casual reader, In Search of Soul might sometimes feel too academic, particularly the first part, which focuses heavily on Hebrew and Christian definitions of the soul. But Nava has produced an interpretive angle on the study of hip-hop not seen before. It provides a perspective that challenges the notion that hip-hop music has never been religious.
The chapter that will most likely capture readers is "From Soul to Hip-Hop, The Rise of the Apocalypse." Here, Nava points out the similarities between the apocalyptic themes seen in hip-hop music and the Bible. The Book of Revelation, like much of hip-hop, is a work born out of trauma. Citing Crisis and Catharsis: The Power of the Apocalypse, by Adela Yarbro Collins, the author points out the various moments of trauma evident in Revelation, from the destruction of Jerusalem to the martyrdom of Saint Antipas. "While the circumstances of hip-hop are obviously different from those that surface in Revelation, hip-hop has often raided apocalyptic motifs as a way of naming and depicting the dangers and distresses of its own world," Nava argues. It "has caught the spirit of apocalyptic writing: harried and harassed, tormented and violent, edgy and stressed, with moments of overwhelming grace tangled with violence."
Introspection and Temptation 
Lamar's latest album, "DAMN.," is the embodiment of this apocalyptic writing Nava describes. Released in April 2017, the album portrays Lamar's internal torment as he struggles with his faith. Throughout 14 songs, we hear him oscillate between remaining faithful and giving into temptation, evident in songs like "ELEMENT," where he raps, "I done cried for this s***, might take a life for this s***/ Put the Bible down and go eye for an eye for this s**t," and "PRIDE," where he proclaims that "Promises are broken and more resentment come alive…./ See, in a perfect world, I'll choose faith over riches." Unlike the youthful faith seen in "Good Kid, M.A.A.D. City," Lamar is aware of the vices he is being tempted with, yet he still falls prey to them. God is his salvation, but the journey to God is difficult.
God is Kendrick Lamar's salvation, but the journey to God is difficult.
The apocalyptic writing Nava describes is most evident on the album's 11th song, "XXX." Lamar receives a call from a friend whose son has just been murdered, and he is seeking spiritual direction. He asks Lamar to pray for him. "I know that you anointed," the friend says, "show me how to overcome" the feeling for revenge he has. Lamar tells his friend that his own "spirit do no better," adding, "I can't sugarcoat the answer for you, this is how I feel:/ If somebody kill my son, that mean somebody gettin' killed." Lamar then ends the conversation and starts a lecture on gun control for young kids. This song, on one hand, contains hints of grace, as Lamar's friend asks the rapper for some kind of spiritual direction; yet Lamar refutes this grace, telling the friend the only answer he has for the violence he has experienced is violence itself.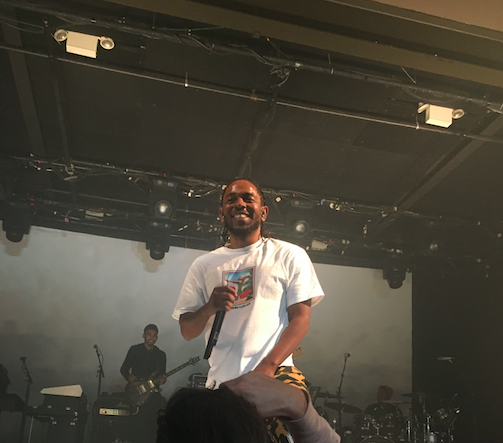 This irony captures what makes "DAMN." so powerful. No matter how righteous our actions seem, we are all human, all susceptible to the ways of the world. From "Good Kid" to "DAMN.," Lamar has demonstrated that faith is not static but constantly changing. Human struggles, human suffering are an ingrained part of one's spiritual journey. While we want to have seemingly perfect relationships with Jesus, our humanity continues to stand in the way.
A Performative Faith
Over the years, I have seen Kendrick Lamar perform live several times. Most recently, I saw the artist this past July on the New York leg of "The DAMN. Tour." This was a Lamar unlike any I had seen before. Gone was the energetic, exuberant rapper I saw just last December, who excitedly shouted, "If God got us, then we gon' be alright." This Kendrick was melancholic, uncomfortable with it all, the crowds, the fame. The nihilism I heard on "DAMN." was present on stage. Other than a handful of dancers who floated on and off the stage, he performed alone, his raps oscillating between humility and narcissism, love and hate, faith and temptation.
Often, faith feels performative. What do I say? How should I look when I say it? Am I pious enough? In "DAMN." Lamar asks us to throw all of these questions out the window, reminding us that faith, like so many aspects of our humanity, is messy. It is full of contradictions, born out of happiness and suffering, virtue and sin. And all of this is exactly what, as Lamar ardently proclaims on "DAMN.," "God feel like."