French-Canadian nuns face the modern world and a surly teen in "The Passion of Augustine"
It is something of a temptation, having watched Lea Pool's "The Passion of Augustine," to say that filmmakers should be discouraged from certain subjects—religious vocation, for instance, the inherent drama of which seems unknowable for the filmmaker without one. It seems like territory onto which only angels ought to tread.
That said, Michael Powell made a pretty great movie with his nuns-in-the-Himalayas psycho-epic "Black Narcissus," and there are those for whom the Nazi-sabotaging sisters of "The Sound of Music" will always hold a warm place in their hearts. "Ida," the Polish film of 2013, is a masterpiece of cinematography and spiritual conscience, and even some Hollywood confections like "The Bells of St. Mary's" contain a germ of genuine faith.
More often, however, it seems as if the stories of vocation are about people who have embraced a religious life for uncertain reasons, with a plot that turns on their comings or goings—the why nots, rather than the whys.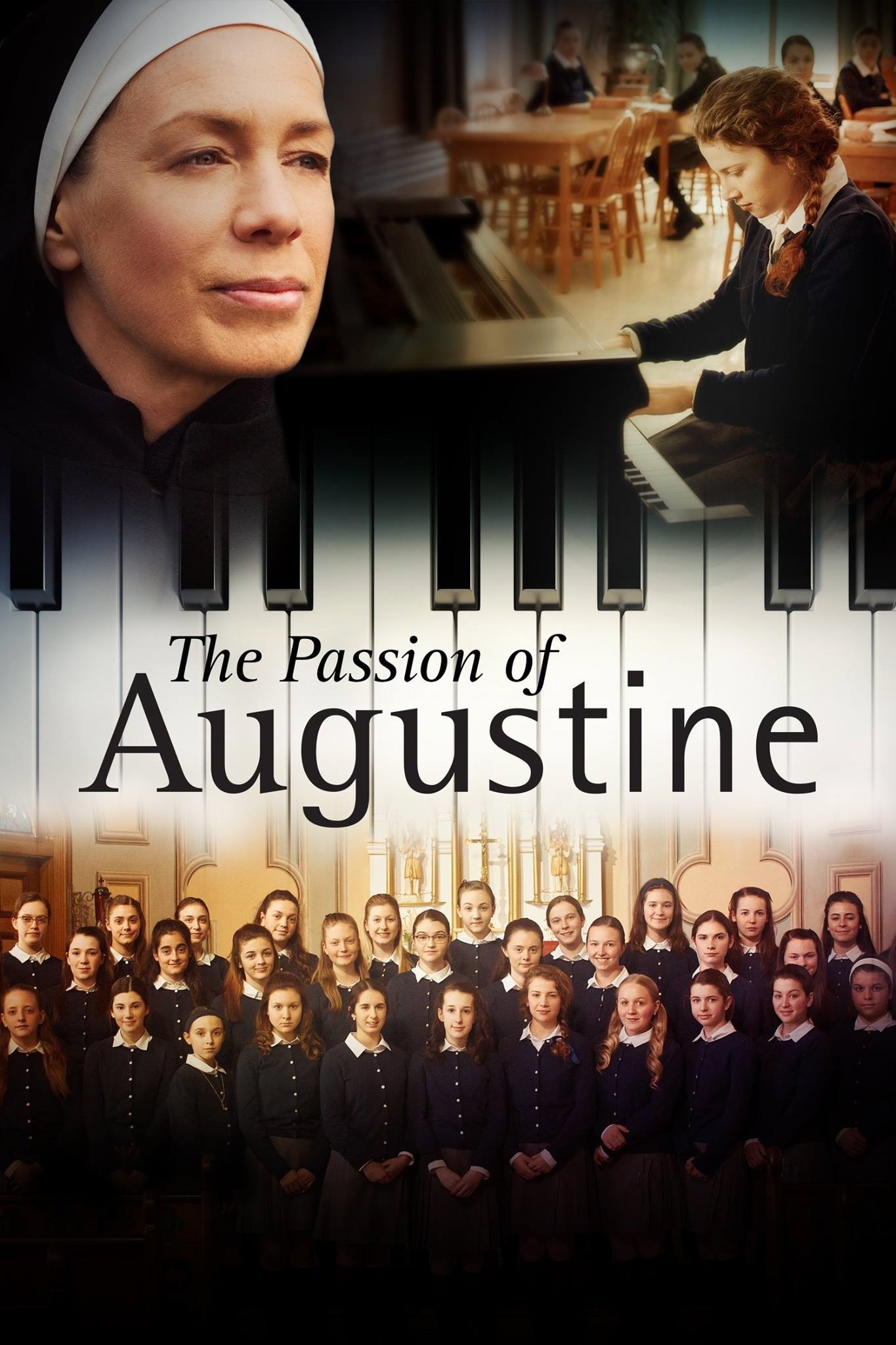 Ms. Pool, the Swiss-born, French-Canadian writer and director ("Set Me Free"), seems acutely aware of all this, given the circumspect approach she takes to the inner, spiritual life of her subjects in "The Passion of Augustine," who are the teaching nuns of a convent and girls' boarding school in mid-to-late 1960s Quebec. (The film is available on-demand starting on Aug. 15.) Chief among them is Mother Augustine (Céline Bonnier), a stern manager with a sharp mind  devoted to the musical training of a student body rife with prodigies that—in the wake of Vatican II and the secularization of Canadian education—finds itself being jettisoned by a revenue-challenged church.
Into her already upended existence arrives a young girl with a floppy hat, a surly look and a Mexican serape. You would know it was the '60s even if the girl (Lysandre Ménard) didn't flash a peace sign at her fellow students. Alice has been brought by her mother to be enrolled by her Aunt Simone, a.k.a. Augustine, while Mom goes off to straighten out her life. That Alice and Simone will clash is inevitable.
It is a formula of sorts, this arrangement of staggered conflicts. What will Simone do with the sulky, rebellious Alice? How will she simultaneously save her school? Alice, as it turns out, is a virtuoso: Giving a demonstration to her aunt, no mean pianist herself, Alice delivers a jazz version of a Bach fantasia the likes of which might have been contrived by Claude Bolling. Simone is both impressed and repelled. She is proud of her niece, but musical improvisation represents the seemingly formless, undisciplined and amoral world into which she and her sisters are being thrust.
Alice delivers a jazz version of a Bach fantasia the likes of which might have been contrived by Claude Bolling.
The sisters largely agree, at least about the world—a world visited now and then by Ms. Pool via bracing shots of the hostile Canadian winter loitering outside the convent. But as we find out more about the sisters through the director's nuanced disclosures, we see that the relatively spartan lifestyle of the convent is, for some, a crutch. Sister Lise (Diane Lavallée), one of the more stern and demanding sisters, starts to crumble as it becomes clear that the school and convent will be dissolved, the sisters possibly scattered. She came there, she says, "so I could relax and stop worrying"—about what is not exactly clear, though being abandoned is certainly an issue. "We'll all be alone at 80," she laments. "And we'll be the last."
Mother Augustine, we see through a delicately constructed sequence of flashbacks, had an abortion early in her life that, it seems, drove her to the nunnery. It seems an excessive plot device, though it saves time: A more nuanced backstory would require more time, and the main focus of the movie is saving the sisters and their house. Also, saving Alice.
The sisters are often hilarious. "Modernity is killing me," says one. For the younger sisters, the prospect of abandoning their veils for a new kind of dress is both frightening and thrilling. Simone, grasping the modern world with both hands, stages a media event to publicize the proposed closing of her school. It is the old let's-put-on-a-show device, not very original, but the music is so fine one does not really care. The assembled media is certainly delighted. However: Simone's mother general (Marie Tifo), who has been pushing the convent closure while critiquing Simone's lack of humility, is not just outraged but vindictive. And therein turns the plot.
I met Céline Bonnier at an early screening of the film, and learned that the immensely talented Lysandre Ménard was cast not for her acting ability, but her pianism: She is an accomplished musician first, an actress second, though she certainly delivers a fine performance. This choice in casting really elevates the movie: Any viewer who actually plays music can be taken out of a film by an actor just pretending to play; cutting from someone else's hands to an actor's face is a fatally artificial gesture. Ms. Pool actually takes pains to use shots that travel from Ms. Ménard's fingers to her face. The visual effect is quite impressive, and the playing is marvelous.