40 film teams, 25,000 miles, one portrait of faith
"Sacred," a survey of world religions that makes no judgments or, for that matter, connections, is the type of documentary that introduces itself with data: 40 filmmaking teams were involved in the shooting, which took 1,000 days to complete and required its crews to travel more than 40,000 kilometers (or 24,854 miles—things are always more impressive in metric). It is a beautiful film, visually speaking—a celebration, of sorts, of the diversity of humankind and its variety of religious experience.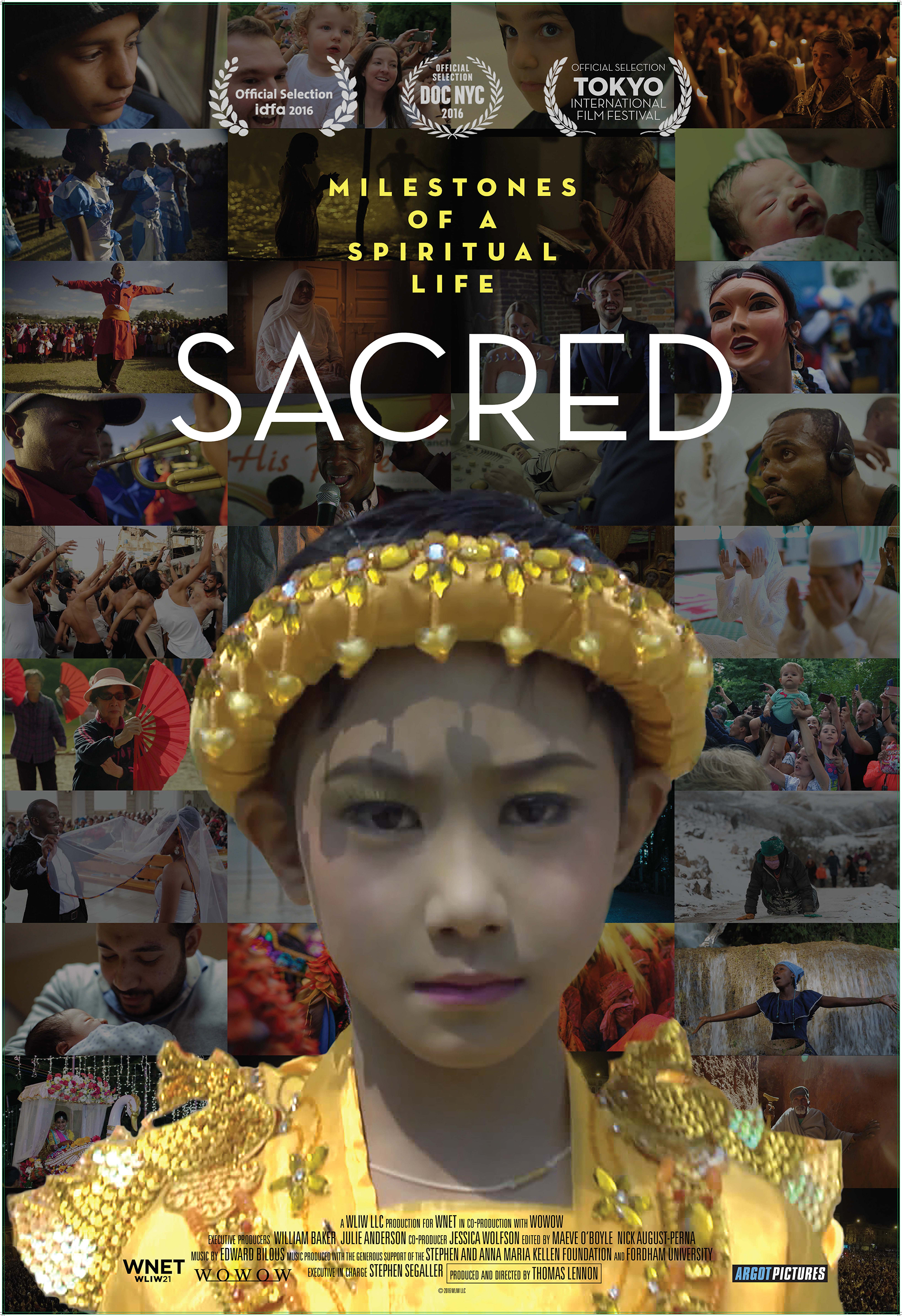 And yes, William James does come to mind during this film by Thomas Lennon (no relation to the actor), a three-time Oscar nominee (and winner for "The Blood of Yingzhou District" in 2006). The longtime documentary filmmaker seems to have a Jamesian belief in the religious experience as a human one, something that is visceral and immediate. There are no deep questions asked about the theological foundations of any world religions, no contemplation of our differences. There is joy. There is sorrow.
Personally, I might have just liked a little more information, if not theological conclusions, about where I was and what I was looking at. For instance, there is the Mara Kannon garden in Yamaguchi, Japan (I had to look it up), which is a shrine devoted to fertility and, quite obviously, phallii—they are everywhere, in every size but just one shape. Like votive candles, ceramic models can be purchased by visitors and dedicated to their prayerful wishes, which include the hopes for a child of one young Japanese couple with whom "Sacred" spends an inordinate amount of time.
Elsewhere, who is that fire-and-brimstone preacher in Botswana? What is happening in Haiti? And what are the motivations of the Tendai Buddhist monk—the figure who opens and closes the film's global tour —who has walked the equivalent of once around the world in his effort to complete the kaihōgyō  ("circling the mountain"), an ascetic practice performed by monks of his order on Mount Hiei, Japan?
It is purely observational, kinetic cinema and, some might say, even a kind of prayer
But "Sacred" is not that movie. It is purely observational, kinetic cinema and, some might say, even a kind of prayer—which is a subject Carolyn, an older woman interviewed in Connecticut, expounds on to some length, and with a great deal of thoughtfulness about its power ("prayer is for others…prayer is a conversation with God…") But she is an exception. With most places, "Sacred" blows through like a hot wind.Subdivided into three chapters—"Initiation," "Practice" and "Passage"—"Sacred" begins with babies, born at hospitals in Warsaw, Amsterdam, St. Petersburg; cooed over by a Muslim father in Cairo; circumcised in New York and Paris; baptized in Lalibela, Ethiopia. Then the camera and a baby are carried to Central Park, where the filmmakers have a relatively ringside seat to the 2015 appearance by Pope Francis, who glides by in the popemobile as a sea of cellphones salute his passage. (A rather esteemed filmmaker once told me that the phenomenon of photographing everything in one's life—the psychology that says something hasn't happened if it is not stored in your iPhone—is a way of fending off mortality. It made some sense. In the presence of the pope, it makes less.)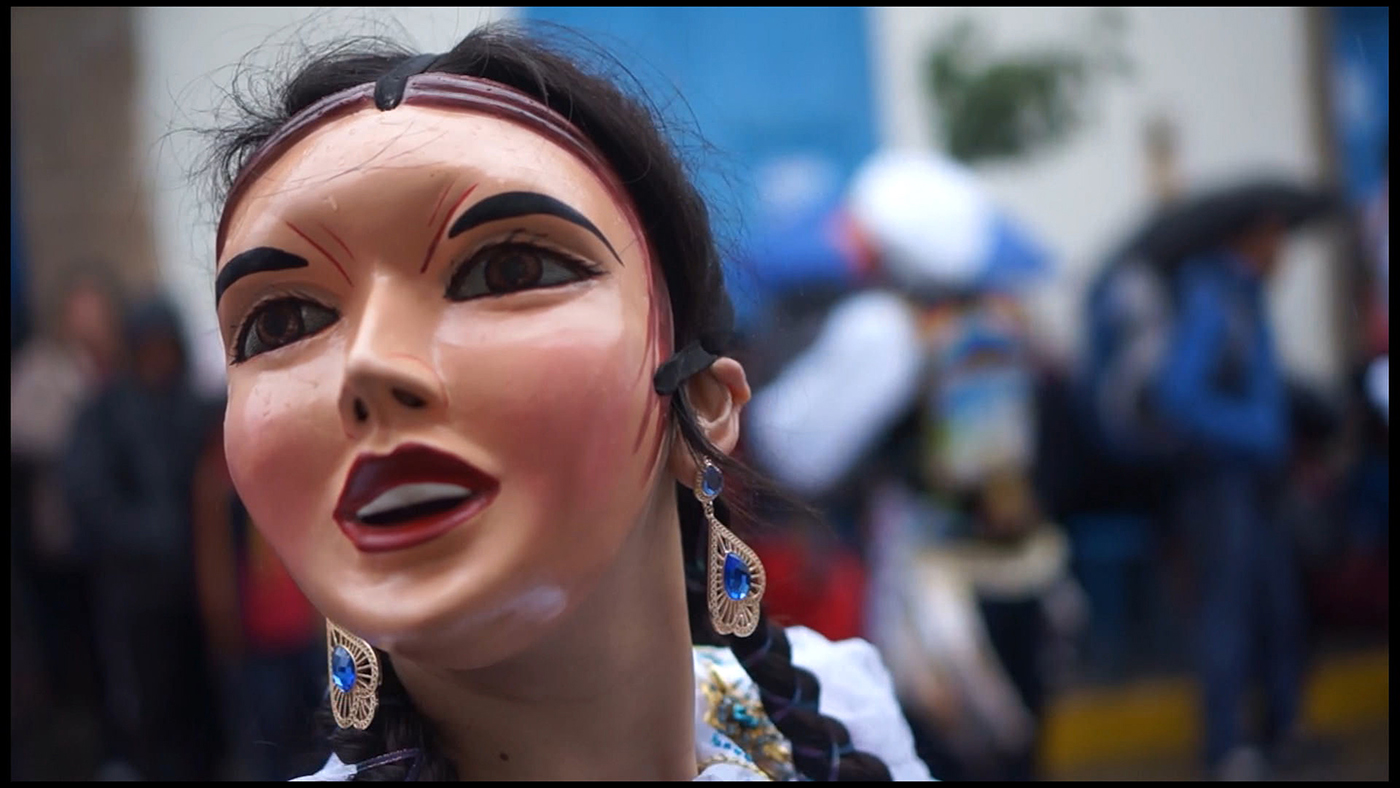 In Myanmar, the initiation of very young monks involves their dressing up in elaborate gold gowns, false eyelashes, purple lipstick—an extreme gesture, perhaps, toward the life of asceticism that will follow, and the fraternity of the monastery. A different kind of brotherhood exists at an orphanage in Rawalpindi, Pakistan, where a boy named Hakim says that "my father went crazy and then disappeared" and that he now dreams of God. In the Old City of Jerusalem, a young man recites his Torah passage during his bar mitzvah and then we skip to an Apache reservation in Arizona where a sunrise ceremony is merely glimpsed.
It is in Seville that the film comes to rest for several minutes, visiting with Marta, a teenager who, finally, has something substantial to say about faith. "Yes, faith helps solve your problems," she says—not deal with your problems, but solve them. There is a difference, though it is left to the viewer to digest it.
"Yes, faith helps solve your problems," she says—not deal with your problems, but solve them.
In Uttar Pradesh, a rainbow of pigments are scattered in the air, as springtime celebrants are coated in electric shades of lemon, lavender and violet, and then it's off to Mumbai and a girl named Tanui, who has been forbidden by her parents to see her "boyfriend," whom she hopes can wait five years for her to be old enough to marry. In the meantime, she contributes to the Holika fire, which commemorates the burning of the demoness Holika by Lord Vishnu, as told in the Hindu Vedic scriptures.
And then: Weddings! From Chongqing to Nairobi to the Netherlands to a refugee camp in Lebanon, we watch the nuptials being performed and the newly married beginning their lives together—heading for a honeymoon, perhaps, in a funky pickup truck, like they do in Wyoming.
In "Practice" the sequences include a devout Israeli's pilgrimage to Uman, Ukraine and the grave of Rabbi Nachman. There, joy is unrestrained; elsewhere, not so much: Ebola-ravaged Sierra Leone, for instance, or the infamous Angola prison in Louisiana.
There are parallels, obviously, that one can draw between one form or another of the rituals Lennon chronicles and the faiths he visits, though much is left to his viewers' imagination, contemplation or existing knowledge of world religions. And rituals. And traditions. A familiarity with Oberammergau and its centuries-old Passion Play is kind of useful when assessing the enthusiasm behind a similar production in Pampanga, the Philippines. There, a man has himself nailed—literally—to a cross each year. Church leaders, it is noted, have urged an end to this practice. But as one certainly learns in "Sacred," spiritual aspiration assumes all shapes, sizes, colors and, apparently, degrees of pain.