Dispatches from America's ethnic enclaves
One of the best assignments in my 23 years in daily journalism came when I covered the local religion beat at New York Newsday in the early 1990s. It licensed my curiosity to explore religion at the grassroots in an era of intense immigration that was reshaping New York City's neighborhoods.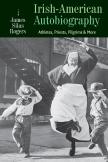 There were a lot of interesting people to meet—the 17-year-old Hindu priest in Queens, for example, who, when beaten up in his high school in a case of mistaken identity, agreed not to press charges in exchange for the opportunity to lecture his assailants, who were Christians, about the teachings of Jesus.
But as much as I saw of the city's diverse religious life during those years (which I wrote about in Americain 1993), I realize now that I missed a lot. That was my reaction to reading R. Scott Hanson's new book, City of Gods, which explores the extraordinary religious diversity of the Flushing section of Queens. He understands what he sees with the depth and context of a religion scholar and also has a good reportorial eye. It makes for a delightful journey through American religious history and into the future, as witnessed in the streets of what the author says is the most religiously diverse community anywhere.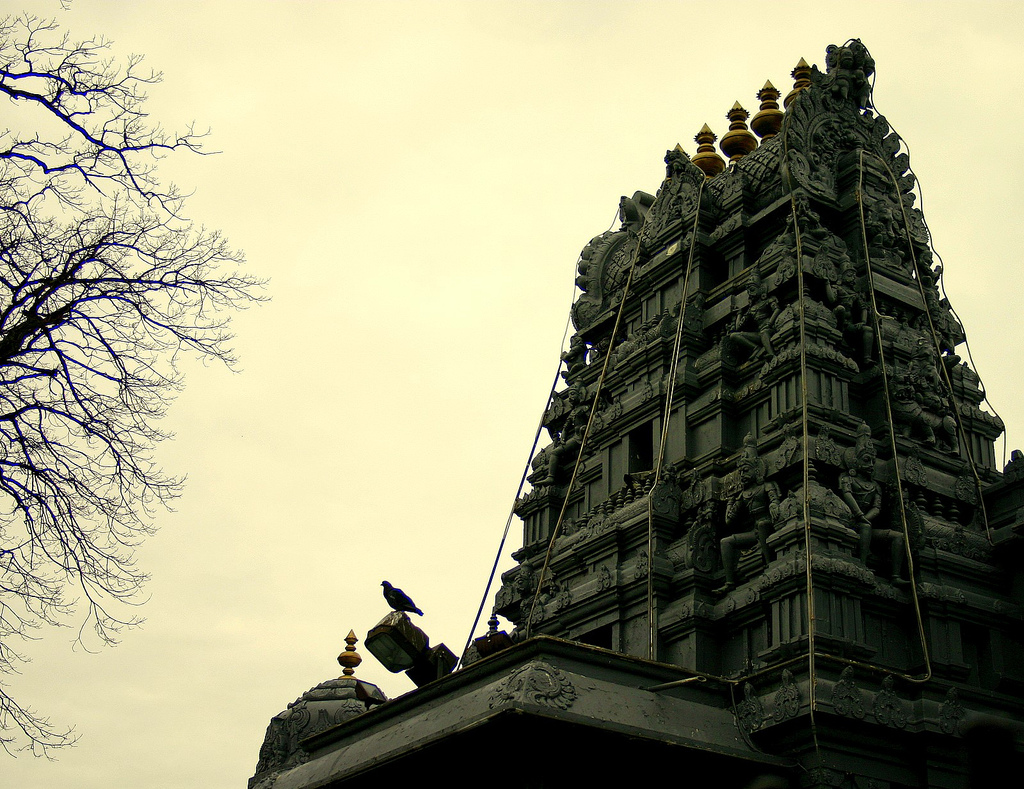 Flushing has the feel of an Asian city (70 percent of the population is Asian); and with 72,000 people living in or near its pulsating downtown, it is big enough to be a small city. According to Hanson, it has more than 200 houses of worship within 2.5 square miles, including over 100 mostly small Korean churches, six Hindu temples, two Sikh gurdwaras and gathering places for Falun Gong members, Jehovah's Witnesses, Mormons and Catholics.
Flushing is probably best known as home to the 1939 and 1964 World's Fairs, the New York Mets and the location of the fictional traffic accident that is a turning point in the novel The Great Gatsby. But it is also the site of a landmark event in American religious history, the signing of a document in 1657 called the Flushing Remonstrance. It came about after the strict Calvinist governor of the Dutch New Netherland colony, Peter Stuyvesant, directed the town not to harbor Quakers and then had a man who violated the order arrested and tortured.
Thirty town officials, none of them Quakers, responded by signing a document stating that they refused "to judge least wee be judged." Notably it declared that "the law of love, peace and libertie" extended to "Jews, Turks and Egyptians, as they are considered the sonnes of Adam."
The 300th anniversary of this early statement of religious freedom was much celebrated in Flushing in 1957 at a time when organized religion was at a peak. The community's religious breakdown of Protestant-Catholic-Jewish—the "triple melting pots"—reflected the great migrations of the 19th and early 20th centuries.
The most important part of the book comes in the ensuing chapters on the ethnic transformation of Flushing following passage of the Immigration Act of 1965, which removed legal restrictions created amid the rise of nativism in the 1920s. Hanson writes that he became determined to move beyond his sheer amazement at Flushing's diversity to explore fundamental questions about religious pluralism.
He takes his intellectual cue from John Courtney Murray, S.J., who he says saw societal value in religious pluralism but also wondered about its limits, asking: "How much pluralism and what kinds of pluralism can a pluralist society stand? And conversely, how much unity and what kind of unity does a pluralist society need in order to be a society at all?"
"How much pluralism and what kinds of pluralism can a pluralist society stand?"
Hanson sees Flushing as an ideal place to explore the questions Father Murray asked some 50 years ago about American religious pluralism. "Nowhere are so many different religious traditions concentrated in such a small geographic area," he writes.
Along the way, we learn much about the religions that make Flushing home, particularly on nuances of Hinduism seen through the various temples located there. There is pushback and some anti-immigrant sentiment from the community in reaction to "the unchecked proliferation of places of worship," with flash points like parking problems or development of new houses of worship in unfamiliar architectural styles. Hanson finds that crowding people from many different ethnic groups in close proximity can lead them to seek privacy rather than mingle.
Despite the neighborhood conflicts that emerge, Hanson's conclusion is mostly optimistic. "The story of Flushing suggests that there may be no limit to how much pluralism a pluralist society can stand," he writes. "In general, this small, densely populated neighborhood with over two hundred different places of worship has not been torn apart by ethnic and religious conflict but instead has been characterized mainly by a history of civil coexistence."
Citing the work of the political scientist Robert D. Putnam, Hanson suggests that the lack of community unity in Flushing will change over time; he predicted more civic engagement over several generations.
City of Gods is a timely book because it provides a framework for understanding current controversies over immigration. Hanson's conclusion echoes the title of Roger Sanjek's 1998 book about the demographic change in two other neighborhoods in northern Queens, Elmhurst and Corona, The Future of Us All. Hanson writes: "The microcosm of world religions in Flushing may be a unique, extreme case, but its story runs parallel to the larger American story and reflects something that, to some extent, is happening, or will happen, almost everywhere."
* * *
Another angle on ethnicity emerges in James Silas Rogers's Irish-American Autobiography. In this case, the question is whether ethnic identity can persist "despite all the forces of homogenization."
Rogers contends that there is still "a distinct Irish identity in America," and that it is revealed in memoir and autobiography. His aim is to "persuade readers that the story of the Irish in America is in some ways the story of an 'ethnic fade' that never quite happened." (His focus is on Irish Catholics.)
Is there still "a distinct Irish identity in America"? 
I would like to think that he is right, but, as Rogers is no doubt aware, there is a substantial body of social science on what sociologist Richard Alba labeled the "twilight" of ethnicity among Americans of European ancestry. Rogers willingly takes up the challenge of showing otherwise.
Whether he succeeds in making this point is going to be ultimately in the eye of the beholder, I think, but I will say that he makes the journey interesting. His keen analysis covers books ranging from that of the boxer John L. Sullivan, Life and Reminiscences of a 19th-Century Gladiator (1892) to Frank McCourt's 'Tis. He treats the television comedy The Honeymooners as "Jackie Gleason's Memoir of Brooklyn."
Rogers, who is editor of The New Hibernia Review, notes that the New York Times writer Dan Barry delves into the importance of Irish music in his effort to connect to his Irish heritage, which his parents downplayed. Music is indeed one of the ways that Irish culture survived British repression, and it is perhaps the best way for it to survive the perils of assimilation.
Rogers says that the 2004 memoir Pull Me Up, by Barry, who was raised on Long Island,may be "the first great memoir of suburbia." The account of Barry's work is one of the points where Rogers best makes his case that Irish Catholics will continue to feel the pull of their ethnicity.
This is a question that won't go away: It already looms before Flushing's post-1965 immigrant generations.