While U.S. fixates on the border wall, populist world leaders still turn migrants away
In the United States all eyes have turned to the southern border as the Trump administration continues a shutdown of the federal government aimed at squeezing $5.7 billion out of House Democrats to pay for the president's border wall. With all pretense of a Mexico-financed barrier abandoned, the president is now contemplating a declaration of national emergency to seize financing for his wall from the Defense Department construction budget or disaster relief accounts without congressional assent.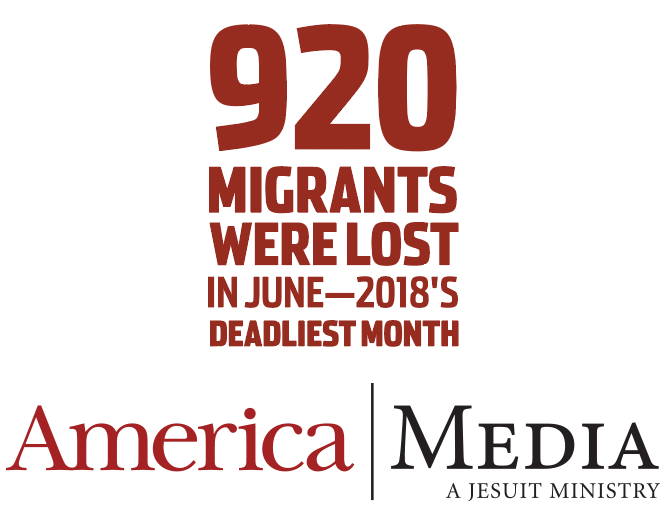 Across the Atlantic, a European drama over a group of migrants pulled from the Mediterranean was resolved with the landing of 49 people in Malta. The group, which included several children, was rescued from the waters off Libya by ships operated by two German-based humanitarian rescue efforts, Sea-Watch and Sea-eye. No Mediterranean state would accept responsibility for the migrants, who remained "stranded" on the rescue ships
Italian ports have been closed to humanitarian landings since a populist coalition government came to power last year. Interior Minister Matteo Salvini, who leads the right-wing, anti-migrant League party, has made it strict policy that no private aid group receive authorization to transfer rescued migrants to land in Italian ports.
Across the Atlantic, a European drama over a group of migrants pulled from the Mediterranean was resolved with the landing of 49 people in Malta.
After allowing the ships to shelter off its coast during bad weather, Maltese authorities kept the rescue vessels offshore for 19 days as international pressure grew to allow them to land. Amid growing criticism for its refusal to accept any number from the group, Italian politicians reminded other European Union nations that Italy has taken in hundreds of thousands of rescued migrants as asylum seekers in recent years.
Pope Francis issued a plea on Jan. 6 for European governments to demonstrate "concrete solidarity" with the rescued migrants; 32 migrants had been picked up on Dec. 22 and 17 others were rescued on Dec. 29. In 2013 during his first official trip outside of Rome, Pope Francis had celebrated Mass on behalf of migrants then landing on Lampedusa, an island off the Sicilian coast.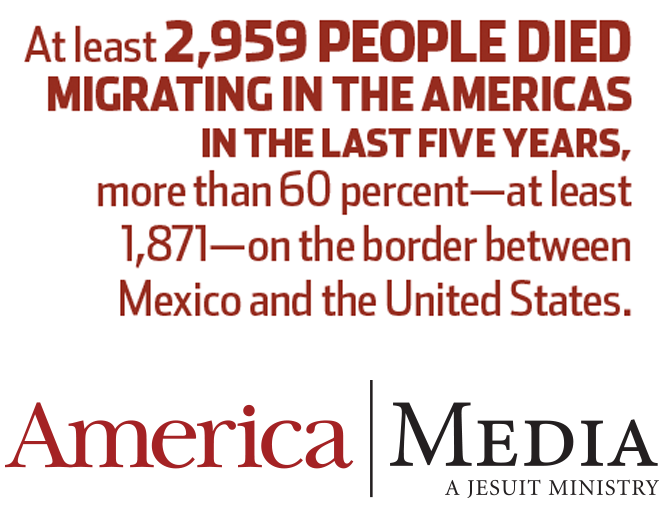 Malta's Archbishop Charles Scicluna visited one of the rescue vessels on Jan. 5 and appealed to E.U. leaders to take in the stranded migrants. The migration phenomenon needed a European solution, he said, arguing it was an injustice that people ended up as victims to the E.U. infighting.
"People's lives are priceless and negotiations should never take place at the expense of the suffering," he said.
Joseph Muscat, prime minister of Malta, announcing that the migrants would be transferred to Maltese military boats and brought ashore on Jan. 9, observed: "Malta, the smallest European Union state, is once again being called upon to shoulder responsibilities way beyond its remit."
The rescues "took place outside Malta's area of responsibility," he said. "We were not the responsible authority, and we were not the nearest safe port of call." Mr. Muscat said Malta should not have to provide for the 49 migrants when, in the past few weeks, it had "unilaterally rescued a further 249 persons at sea whose lives were clearly in danger."
"People's lives are priceless and negotiations should never take place at the expense of the suffering," Archbishop Scicluna said.
An agreement, he said, had been reached with eight other European countries to relocate the 49 migrants rescued by Sea-Watch and 131 others picked up by Maltese authorities. While Italian Prime Minister Giuseppe Conte said Italy would accept some of the migrants, Mr. Salvini insisted that would not happen.
"I am and remain absolutely opposed to new arrivals in Italy," Mr. Salvini tweeted. "I will continue to work to expel the already too numerous illegals already present."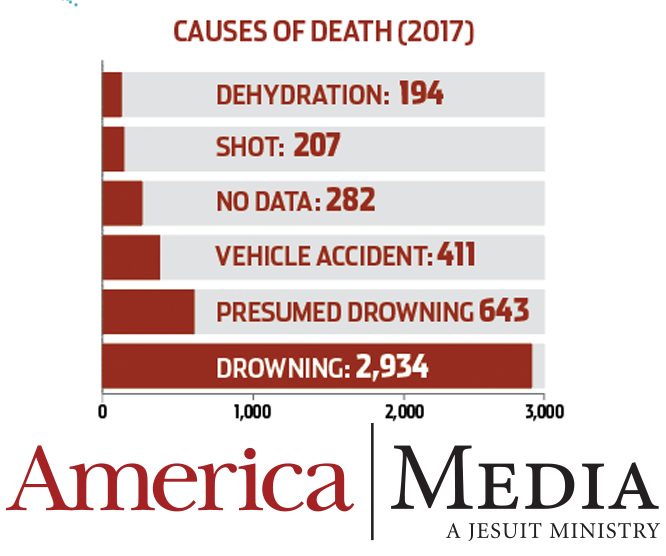 In the United States headlines describing the migrant crisis on the Mediterranean have been displaced by the domestic political dispute over a border wall. But the suffering on the high seas at Europe's doorstep continues, and the Mediterranean passage for migrants escaping poverty and conflict in Africa and the Middle East remains deeply perilous. Various efforts to formalize or halt the human flow have bogged down as patience has run thin and populist resistance to refugee resettlements has escalated across Europe.
On Dec. 12, 164 of the 193 members of the United Nations adopted the Global Compact for Safe, Orderly, and Regular Migration in Marrakesh, but the pact is already showing signs of fraying beyond the European discord on the Mediterranean.
Brazil's Foreign Ministry informed U.N. officials on Jan. 9 that Brazil would be withdrawing from the compact at the direction of its new populist, ultra-conservative president, Jair Bolsonaro. Austria and the United States are among other countries that have already announced they would not participate in the pact because it places constraints on national migration policies.
The withdrawal from the compact was deplored by the Brazilian bishops' conference. "We are leaving an important global dialogue," said Roberval Freire, who works at the conference's Migration Pastoral office.
Signed in December, the Global Compact for Safe, Orderly, and Regular Migration is already showing signs of fraying beyond the European discord on the Mediterranean.
"Regrettably and erroneously, the new government abandons this tradition [of hosting] and rejects the global migration pact," he said in a statement released on Jan. 10.
The statement continued: "We declare that we continue [to be] defenders and fighters [for] a society without borders, without walls, and we defend a more humane…treatment between Brazilians, other peoples and nations that need our help.
"We do not want a society that discards the human being."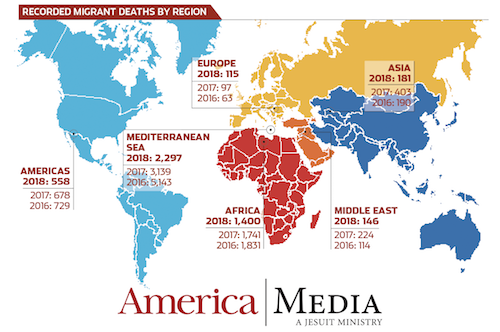 As sentiment continues to turn against migrants, at least among populist political leaders around the world, the U.N.'s International Organization for Migration reported on Jan. 8 that for the fifth consecutive year more than 4,500 people are believed to have died or gone missing on migration routes around the world in 2018. The 2018 count of 4,648 deaths is down 20 percent from the number of lives lost in 2017. It is far lower than the more than 8,000 who perished in 2016. Ten migrants and refugees have died so far in 2019.
Just about half of the deaths last year occurred among the more than 116,000 migrants who made their way to Europe via the Mediterranean passage. The I.O.M. warned that its tally is likely to be incomplete as there are few reliable sources of information about deaths and disappearances due to the clandestine nature of these migrant paths, particularly the desert approaches to Mediterranean crossing routes where unknown numbers perish.
According to the report, multiple tragedies on all three Mediterranean routes in the final two weeks of 2018 claimed the lives of at least 23 people, including two children; 31 others are reported missing. The U.N. reports that the coast guards, navies and rescue agencies of several nations, nongovernmental groups running rescue operations, and a U.S.-flagged cargo vessel together rescued at least 135 migrants at sea in the final two weeks of 2018.
In a statement released on Jan. 5, the crew of Sea-Watch 3 demanded coordinated and humane response by E.U. states to the ongoing migrant crisis that could mean safe routes for migrants and a shared resettlement burden among E.U. members. "The calls of countries such as Italy, Malta and Greece on other E.U. states for the reception and resettlement of refugees are justified," the statement read, "as other countries including the U.K. very well know.
"So it is high time that Europe makes new agreements for the reception and resettlement of people who are simply seeking a safe haven. There must come an end to the pushing to and fro of exhausted and often traumatized human beings—children and pregnant women among them—where again and again decisions are made on an ad hoc basis, apparently with the greatest difficulty, about which European country will admit a handful of people to their asylum procedure."
Noting the 2018 death toll and the drowning deaths of at least 17,589 people on the Mediterranean since 2014, the crew said: "If our political parties truly have respect for human lives and human rights, they will make sure, together with their European colleagues, that this terrible death toll isn't repeated in 2019."
With content from The Associated Press and Catholic News Service. Infographic data from the Missing Migrants Project at the International Organization for Migration.