A year after Orlando shooting, Catholic mother uses advocacy to honor slain son
"There was a moment when we walked in to where Jerry was lying in a casket when I just felt so overwhelmingly alone," Maria Wright tells me. "I, in my heart, started to say, 'Where is God? Where is he?'"
Mrs. Wright lost her 31-year-old son, Jerald Arthur Wright, during the 2016 shooting at Pulse, a gay nightclub in Orlando, Fla. During the early hours of June 12, Omar Mateen entered the nightclub, armed with an AR-15-type semiautomatic rifle and a 9-millimeter handgun, and opened fire. He killed 49 people and wounded 58 others.
Mrs. Wright would eventually draw on both her Catholicism and her desire to honor her son's memory in her work as a gun reform advocate.
She describes Jerald as extremely sweet, someone who was always willing to help out others, always looking for ways to give more of himself. "The day of the shooting, we didn't know anything until we heard something on the news, and of course, I immediately got worried," Mrs. Wright says. Her husband, Fred, reassured her that Jerald was most likely working and not at Pulse. "I texted him anyway, which of course, he couldn't answer. He was already dead at that point."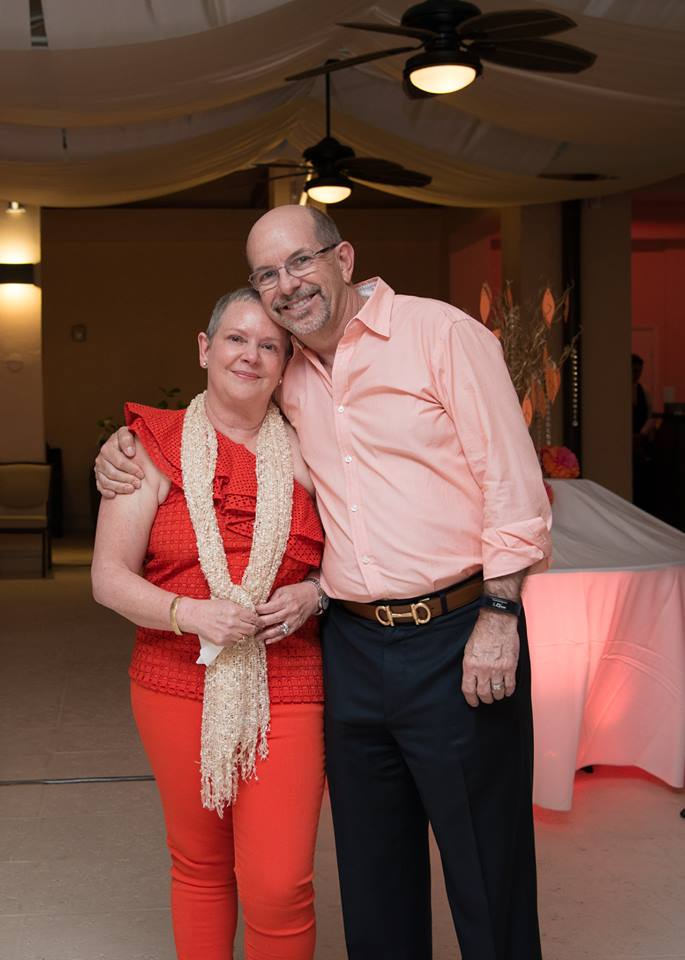 The ring from Mrs. Wright's text was likely among the chorus of cellphones ringing as police officers entered the nightclub. The calls from loved ones would go unanswered, the final echo in the deadliest mass shooting in U.S. history. The Orlando shooting was also the third deadliest internationally.
Following the attacks President Barack Obama described the tragedy as "an especially heartbreaking day" for the L.G.B.T. community, adding that Mr. Mateen's actions are "a further reminder of how easy it is for someone to get their hands on a weapon that lets them shoot people in a school, or in a house of worship, or a movie theater, or in a nightclub." Mr. Mateen obtained the weapons used during the shooting legally.
Mrs. Wright lost her 31-year-old son, Jerald Arthur Wright, during the 2016 shooting at Pulse.
"Jerry was a very kind and loving person," Mrs. Wright says. "I think that is what my obligation is to my son's memory and to my own belief system, [to say] that propagating the use of guns everywhere...is not the way to go."
Maria Wright was born in Dallas to an American father and a "very Catholic" Nicaraguan mother. She spent the first 15 years of her life living in Central America. "Growing up in a small town in Nicaragua, where the differences in who has and has not are much more marked than here in the United States, it was kind of a given that it was your responsibility to help out those that were less fortunate," she says.
Mrs. Wright says her faith is an integral part of her advocacy. Despite initially questioning God after Jerry's death, she says her "relationship with God" is necessary, not just during moments of tragedy, but also in social justice work. It must be embedded into such movements with respect and love, she believes. "As a Christian, [I believe] Christ's message was always one of love, and of hope, and of acceptance," she says, but she argues that we seem to have forgotten this as a country, choosing instead to engage in hate and angry rhetoric. "Our nation is not being a God-like nation in any way in this insistence of division and anger and hate."
She brings her faith and advocacy to Everytown for Gun Safety. Formerly known as Mayors Against Illegal Guns, Everytown is a nonprofit organization made up of over 3 million members, including mayors, mothers, police, teachers and gun crime survivors. Together, they work toward reforming gun control laws and ending gun violence. Members include former New York mayor Michael Bloomberg, the businesspeople Eli Broad and Warren Buffett, and those directly affected by gun violence such as Lucia McBath, whose son, Jordan Davis, was killed when a stranger indiscriminately shot at a car full of teenagers in 2012. According to Everytown, there are over 10,000 gun homicides a year in the United States. In 2017 so far, there have been over 20,000 gun incidents and over 6,000 deaths.
"We're seeing over and over again how when guns fall in the hands of dangerous people, people that have hate in their hearts, tragedies like Pulse occur," she says. She believes that there needs to be gun reform that respects the Second Amendment and gun owners but that also protects U.S. citizens.
"I'm doing this advocacy work about gun reform for my son, my community, for the people I love," she says, adding, "and for pretty much all of us because I think it will make us safer, and I think that is what my Lord would want me to do."