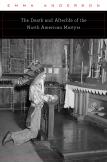 In 1999, 350 years after the destruction of Sainte-Marie among the Hurons, an extraordinary event took place in Ontario. At sites near the original Jesuit mission remnants of the Huron (Wendat, sometimes written Wyandot) Confederacy from Quebec, Oklahoma, Kansas and Michigan met to rebury their ancestors and rebuild their confederacy.
Advertisement
I was present at the event and took part in the "feast of the dead," a Huron burial ritual that St. John de Brébeuf wrote about in 1636. His description helped the modern Wendat follow the ancient ways of burying their dead. This ceremony, as far as I know, had not been practiced in recent centuries.
The modern Wendat, like most native peoples, are split between those who have kept or returned to their traditions, and those who have become Christian. Some Christians are also quite at home practicing their cultural traditions. There are also native people who have joined world religions like Islam and the Bahai faith.
Before the events in and around Midland, Ontario, I was asked by Janith English, chief of the Kansas Wyandot, to accompany them to the Royal Ontario Museum where the bones of their ancestors had been stored. As a Methodist, she wanted a Christian prayer service. I agreed. In that somber setting between row on row of boxes of bones, our small group gathered to pray.
There we read a passage from Ezekiel that seemed prophetic in a new way: "He [the Lord] said to me, mortal Man, can these bones come back to life?… Prophesy to these bones. Tell these dry bones to listen to the word of God.… I am going to put breath into you and bring you back to life.... Mortal man, the people of Israel are like these bones. They say they are dried up, without any hope and with no future.... I am going to take them out and bring them back to the land of Israel" (Ez 37:3, 4-6, 11-12).
Like the exiled Israelites, the Wendat Confederacy would return to their homeland—but only for a few days. They would reclaim a small section of their former territory containing the original burial site that had been pillaged in 1947-48 by the archeologist Kenneth Kid of the Royal Ontario Museum.
Why this tangential preamble to a review of a book on the North American Martyrs? There are two reasons. First, personal history affords different vantage points for viewing the same events. Second, as a Jesuit who worked for many years in native ministry, I also came to the above mentioned events having just survived an aggravated assault by a native parishioner in my rectory on Manitoulin Island, in Lake Huron.
As Emma Anderson, the author and professor of North American Religious History at the University of Ottawa tirelessly points out, many people—mostly native—suffered and died in those early years of French, Dutch and English colonization. Some of them were Catholic Christians. Why was it that only French priests and two lay volunteers were canonized?
In other parts of the world we have had mixed group canonizations. Recall the Japanese Martyrs—a mix of mostly indigenous people and some European missionaries. This pattern holds for China, Vietnam and the Philippines. Individual native canonizations have occurred in North America. St. Juan Diego was the first, followed by St. Kateri Tekakwitha. Other candidates have been proposed, including Rose Prince and Joseph Chihoatenhwa on the Canadian side of the border. Is it too late to rectify not just a grievance but a glaring injustice?
The case of Joseph Chihoatenhwa, while supported by the Ontario bishops and popularized in a book by Bruce Henry entitled Friends of God, would make faster progress if he were proposed as a martyr. This could prove divisive, as the likely perpetrators were kin.
What constitutes a martyr is also at issue, especially in light of the Iroquois protocol for enemy captives. All captives would be made to suffer, but then some would be adopted into the tribe to make up for losses. Pierre Millet (1635-1708), a Jesuit missionary and captive, was adopted by the Oneida and even made a sachem in that tribe. He sat in councils of the Oneida and the Iroquois league (The History and Culture of Iroquois Diplomacy). The rest would be ritually killed. The braver their deaths, the more these sacrificial victims would be revered. Brébeuf and Lalemant met these standards.
This aspect of the martyrs' deaths is more graphically told by Joseph Boyden in his historical novel, Orenda—a best seller in Canada for the past several months. At times Anderson's history resembles Boyden's fiction in its imaginative description of the interior states of the martyrs. This crossing of boundaries has been questioned by some reviewers. On the other hand, the appearance of these two books in close proximity might also presage a new stage in the afterlife of the martyrs. Boyden, according to the book jacket, expounds a founding myth for Canada that rightfully includes its first nations. Anderson has masterfully traced the evolution of the martyrs' "myth" to the present day.
Finally, her book is a relentless critique of the Jesuits and their role in the North American cult of the martyrs. Much of it is justified. On the other hand, she also documents how even the Jesuits can change and evolve as feedback has come in from natives critical of their shrines in Canada and the United States. It is a fascinating read, especially for those in shrine management and saint making.