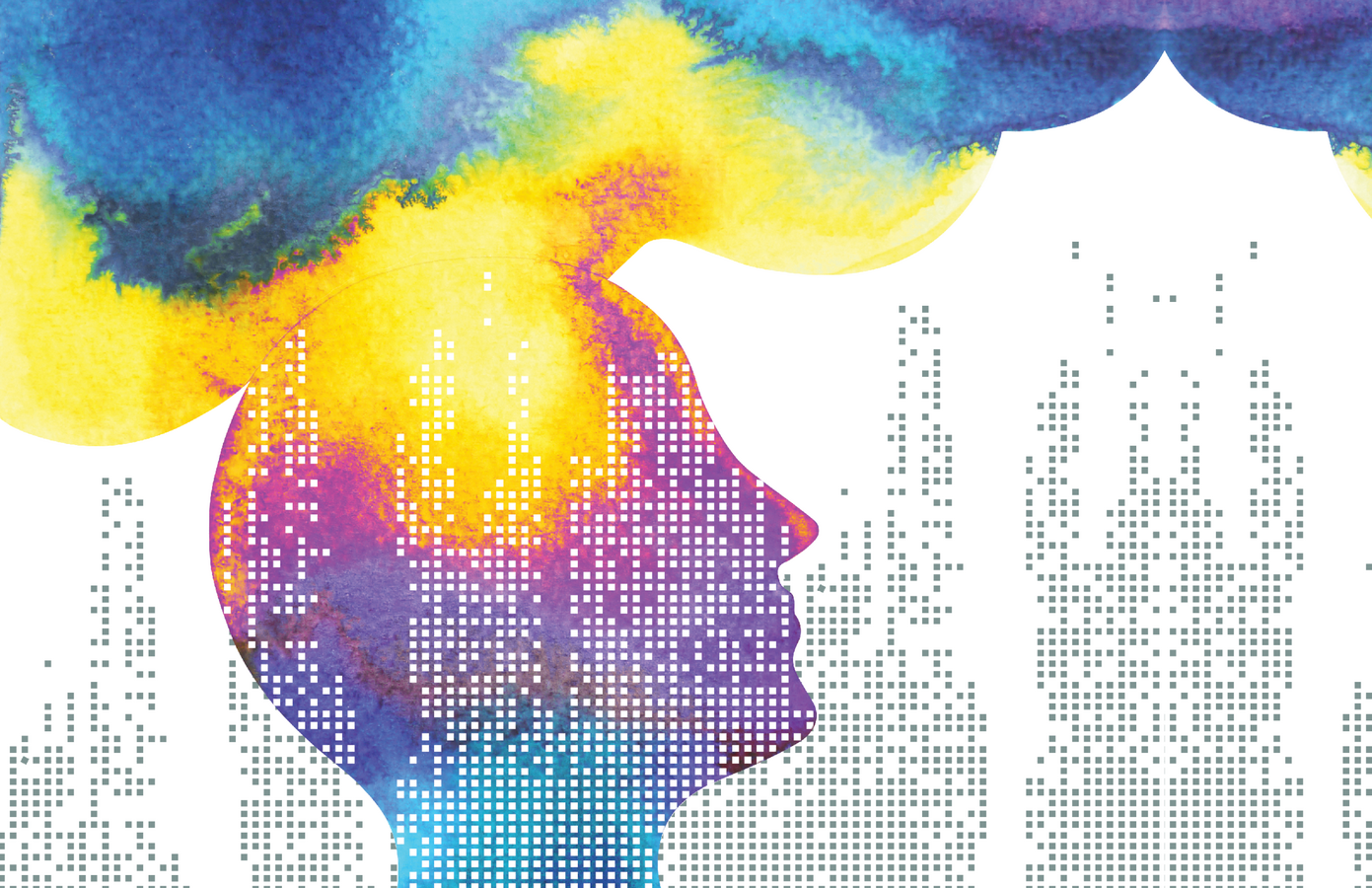 The Uncertain Future of Jesuit Education
Dystopian literature has never ranked high on my reading list. Recently, though, I have been watching a popular Netflix series adapted from a dystopian science-fiction novel of the same name, Altered Carbon. I like to think it represents the next stage of my 35-year formation as a Jesuit.
I was trained to read Homer at Oxford and Augustine at Notre Dame, and I have taught classics and theology at two Jesuit universities, in Silicon Valley and in New York. But in my current job as an administrator I have seen people far more anxious about the future than interested in the past. Dystopian literature has become a sign of the times, and we need to take it seriously.
Authors of dystopias imagine a future in which our deepest fears have come true. Nor do we lack reason for fear. Institutions have failed us; leaders we trusted have left us disappointed; solutions to big social problems have not panned out. We may be excited about driverless cars, but we dread the prospect of surveillance, increasing inequality and (as the M.I.T. professor Sherry Turkle put it in the title of one of her books) being "alone together."
In recent years I have been surprised by how fearful and suspicious many college undergraduates have become. As smart, generous and hard-working as they are, there is a deep vulnerability and a habitual distrust in the values and authorities that provided previous generations with confidence and direction—a sense of citizenship and of religious commitment, to name only two. As one colleague has pointed out, regarding those growing up in the age of social media, "their nose for bulls--t has become more keen than their expectation of truth."
The clinical data brings that psychological fragility into full relief. In 2016, for instance, the National College Health Assessment reported that nearly two-thirds of students surveyed complained of feeling overwhelming anxiety or hopelessness in the previous 12 months. That number was up 50 percent from what it was five years before.
In this context, Jesuit education has a unique voice and responsibility to project confidence in the future. Not only do our students and their families need what Jesuit institutions can provide, but so does the world. We need to offer persuasive alternatives to the dystopian narratives that shape our personal and institutional psyches.
Almost 20 years ago, Joseph A. O'Hare, S.J., the former president of Fordham University and editor of America, gave a lecture in Philadelphia called "What are the Odds of Jesuit Higher Education Surviving in America?" He gave no definitive answer to the question but insisted that any future worth investing in needed to be grounded in the Spiritual Exercises of St. Ignatius. Mere institutional survival cannot be a goal for those trained in a spiritual discipline that makes them free to seek the "greater good."
Not only do our students and their families need what Jesuit institutions can provide, but so does the world.
In 1999, Father O'Hare could not have foreseen all the conditions that make institutional survival a real question now. But he did understand how reading Ignatius provides us a capacity for discernment so that we can navigate between the particular dystopias and utopias that fascinate us today. The Spiritual Exercises, in other words, enable us to inspire, but also to be realistic, adaptive to the particular needs of our times and responsive to our best guess of what the future—even a rapidly changing future—holds. They instill not naïve optimism, but a hopeful realism that responds to the reality of sin, death and failure without despair, one that acknowledges genuine fears without being enslaved by them.
Most important, they help us ground our students in a set of virtues that will continue to pay dividends for centuries to come.
The Future of Humanity and of Higher Education
At its core, the business of Jesuit education is the future of humanity, yet what that future holds is anything but certain, and "Altered Carbon" represents a particular vision that makes everyone anxious.
Set over 300 years in the future, the television series imagines a world where individual consciousness is recorded digitally on disk-shaped "cortical stacks" implanted in the backs of our necks. Human bodies have become mere "sleeves" that can accept any personal identity. Artificial intelligence can provide perfect fulfillment of any individual's needs, appetites, even sexual tastes—which ironically do not require any bodily interaction.
Such scenarios may seem fantastical, but certain elements are real enough. The commodification of human bodies ("sleeves") eerily reminds us of human trafficking and the status of so many refugees throughout the world. The satisfaction of sexual desire through a digital self is not all that far-fetched given the high incidence of addiction in contemporary culture to internet pornography, gaming and digital echo chambers that seem to make actual relationships less valuable. Whether or not our descendants centuries from now will be able to uncouple personal consciousness from a specific body, the question of what it means to be human is by no means inert.
Higher Education's Crisis of Meaning
Although not dystopian literature exactly, another genre of writing highlights the precarious condition of contemporary academic institutions. Look at some of the recent titles: Poison in the Ivy; Excellent Sheep: The Miseducation of the American Elite and the Way to a Meaningful Life; Academically Adrift: Limited Learning on College Campuses; and Excellence Without a Soul. All signal deep social anxiety and make up a cottage industry for publishers catering to a range of tastes. There are also religious versions in books such as Catholic Higher Education: A Culture in Crisis.
The chief message of these books is that higher education is broken, though diagnoses and remedies vary. To some the problem is principally economic. The rising cost of tuition leads to crippling debt for college students, and we recognize that the system is financially unsustainable. To others the issue is that we have lost our soul. Colleges perpetuate racial or economic inequality; or in the pursuit of elite status, academics fail to heed a larger scale of civic or personal values; or religious institutions have become unmoored from their founding inspiration and identity. There are even apocalyptic predictions that 50 percent of colleges and universities will close or go bankrupt in the next 15 years and that online education will radically disrupt the business model of higher education.
The problems are all too real, they will not go away, and our response cannot be to bury our heads in the sand. Yet proposals to "fix" the problem of higher education can be wildly utopian, as different groups propose a variety of silver bullets. For some (especially on governing boards), doing away with tenure and investing in personal, online education or better athletics programs is the solution. For others (especially on faculties) becoming "less corporate," doing away with administrative bloat, reducing teaching loads and investing in research is the answer.
Reverence for the mystery of the human person grounds the whole enterprise of Jesuit education, because Ignatian educators also believe that it opens out into a larger mystery that Jesuits, at least, call God.
Too often, however, both the diagnosed problem and the silver bullet become fixations that reflect an assortment of ego needs rather than a commitment to a shared vision. Scott Cowen, the former president of Tulane University, tells the story of a winning football coach renegotiating his contract. It was not more money the coach wanted, but, as Cowen titled his book, "Winnebagos on Wednesdays." In other words, he wanted the hype that would bring hordes of tailgaters to campus midweek to wait for a Saturday game.
To Cowen, the incident reveals how often institutional tails want to wag the institutional dog. Private interests crowd out commitment to a common good. Whether it is a football program, the ideas of a business entrepreneur, the narrow interests of a scholar or the institutional ambition of a prominent alum, too often we undertake change without considering the real question: What is the ultimate purpose of higher education? In default of leadership that drives a consensus on that question, we are rudderless amid the waves of the dystopias and utopias we privately conjure up.
A Sense of Urgency: A Care for Souls
If narratives of fear sell, our counter-narrative must be one of moral urgency.
At about the time students entering college this fall were born, the then-superior general of the Society of Jesus, Peter-Hans Kolvenbach, stressed a central tension that faces Jesuit colleges and universities. In an oft-quoted lecture he gave at Santa Clara University in 2000, he pointed out the market pressures colleges and universities are under. Students (and their parents!) want to learn the technical and professional skills they will need to succeed in a rapidly changing economy. On the other hand, they also want and deserve more than "worldly success."
Father Kolvenbach argued that the purpose and measure of our universities lies in who our students become. Obviously most schools are interested in who their students become, but there are deeper resonances in his speech. Underlying his claim is a tacit acknowledgement of a religious conviction that has motivated Jesuit education from the beginning: that a human person is fundamentally a living, incarnate and unrepeatable mystery.
To St. Ignatius, a human person is constantly being created by God in the concrete decisions, desires and relationships in which we enact our freedom. An educator encounters this mystery every time a young person wonders what he or she should do in life, or how to relate socially to others. When we attend to this mystery, we are fulfilling what St. Ignatius saw as a chief purpose of the Society of Jesus itself: a care for souls.
Reverence for the mystery of the human person grounds the whole enterprise of Jesuit education, because Ignatian educators also believe that it opens out into a larger mystery that Jesuits, at least, call God. We do not presume that every one of our students or colleagues will use theological language or self-identify as religious. We often defer, therefore, to more neutral shorthand phrases like "whole persons," which suggest that our students are constellations of capacities that far exceed their ability to contain the knowledge or skill sets we may wish to upload into them at any given moment.
Those who follow the tradition of St. Ignatius also wager that if we support and challenge a young person to develop as a "whole person," we will be cultivating leaders for the future well-being of the world. Again, we tend to use words like justice or solidarity or persons for others to communicate our belief that education must ultimately contribute to the broader good of humankind.
The purpose of Jesuit higher education in the United States cannot simply be to stay in business.
As a result of this vision, however, the educational enterprise is conceived as something sacrosanct. And while the institutional context of that enterprise is contentious and does in fact require innovation, smart decisions and sustainable business models, the purpose of Jesuit higher education in the United States cannot simply be to stay in business.
It must continually reaffirm its commitment to the foundational vision of what a person is. It must create conditions where it is less likely that human identity can be digitized and transferred into other bodies—like what we see in "Altered Carbon," where what we know as humanity, in any meaningful sense, has vanished.
Anyone who has seen the isolation, mistrust and anxiety of many otherwise healthy young people will recognize there is a greater sense of urgency than we might think.
Renewing an Academic Vision
Jesuit colleges and universities clearly have to adapt to new conditions to fulfill their mission. Father Kolvenbach noted that what "whole persons" need in the 21st century is different from what they needed in the Counter-Reformation, Industrial Revolution or even the 20th century. We need constantly to renew an academic vision that speaks to our times, even as it insists on values that will not pass away.
A recent book by the president of Northeastern University, Joseph E. Aoun, sets out a framework that may be usefully adapted to the basic premises of Jesuit education. Robot-Proof: Higher Education in the Age of Artificial Intelligence begins with a recent survey of the worst fears of the U.S. public. After terrorism and a nuclear attack, Americans list technology as what they fear most. Specifically, by 7 percentage points, we fear robots replacing us at work more than death itself.
Report after report grounds that fear, such as the McKinsey study in 2015 that suggested 45 percent of the work humans now do could be replaced by automation simply by adapting current technologies. A report in 2016 on "The Future of Jobs," by the World Economic Forum, projected that 65 percent of children now entering elementary school will end up working in jobs that do not now exist.
We need to give our students ownership over their futures and support them, not just in the years when they are in school, but over the long haul.
The implications for higher education are significant, but for Dr. Aoun this picture of the future should stimulate us to reimagine our work and renew our academic vision, not to react in panic or defensiveness. The challenge is to pursue what humans can do and artificial intelligence cannot. The call is to give our students ownership over their futures and support them, not just in the years when they are in school, but over the long haul. The task is to support and nurture human creativity, since the ability to be creative (as opposed to processing information quickly, which machines will always do better) will be the key driver of economic activity in the future.
In the face of the burgeoning field of robotics, Dr. Aoun coins a new discipline, "humanics," with the goal "to nurture our species' unique traits of creativity and flexibility." That goal is hardly novel. The Jesuit ideal of eloquentia perfecta is the rhetorical capacity to adapt a message to a particular audience in such a way as to create new forms of understanding and relationship. What Dr. Aoun calls "human literacy" has long been part of the Jesuit tradition, and it has always been supplemented with other forms of literacy, most recently those related to data and technology. Moreover, in recent years Jesuit colleges and universities have fostered active experiential learning, which emphasizes global engagement and the ability to operate in different cultural contexts.
Jesuit colleges and universities may need to make a stronger case for themselves by more clearly aligning academic programing with perceived career relevance. As a classicist, I feel deep sympathy with those who worry about a utilitarian impulse that regards education as nothing more than a commodity. We must strongly resist that trend. And yet if we are not able to alleviate the fears of those we ask for a major tuition investment (or if we, out of a sense of superiority, shame those who are worried about getting a job), we risk losing the public trust forever.
As a classicist, I feel deep sympathy with those who worry about a utilitarian impulse that regards education as nothing more than a commodity.
Character and Community
Even an academic vision that prepares our students for any career in any economy would not fulfill the mission of a Jesuit university if it did not advance its core ethical responsibility to the world. In classical terms, the foundation of ethics is a conception of what counts as a good life and a commitment to the habits that lead to it. If we are anxious about the various dystopian scenarios that could play out, the best way to address our fear is to prepare to make good choices now. And the best way to learn how is in a community where the formation of character may be discussed and where examples of character may be encountered.
In his popular book The Road to Character, the New York Times columnist David Brooks laments that "[m]ost of us have clearer strategies for how to achieve career success than we do for how to develop a profound character." Because it derives from a care for souls, a Jesuit education, by contrast, has multiple strategies for developing character. Although academics are often reticent to make strong normative claims about what constitutes good character, many faculty and staff members at Jesuit institutions are moved and indeed liberated by the ethos that continues to situate intellectual excellence within the larger context of personal development.
To be a person of character is to understand oneself as being in relationship with others. Our identity is formed within a wide network of fellows, from parents to siblings to spouses and children and friends and co-workers. Aristotle said we are by nature social animals, and that therefore a person without a community is either subhuman or above humanity. Even though we often think of ourselves as rational individuals and of our choices as private, the truth is our moral actions and our own flourishing take place within a web of relationships.
The 20th-century political theorist Hannah Arendt was stripped of her German citizenship after fleeing the Nazi regime and spent 18 years stateless. Famously, she remarked that "the world found nothing sacred in the abstract nakedness of being human." She observed that it is only the apparently random grace of friendship and personal sympathy that guarantees the human rights of another. Even in an age of anxiety, we must not see academic institutions as mere engines for producing degrees. Moral agency develops in actual communities that assure us (as Arendt stressed): "I want you to be." Building community is complicated, time-consuming and expensive. Still, it remains a crucial investment.
The Magis and Hard Decisions
The use of Jesuit lingo has become a common practice in the branding of high schools, colleges and universities founded by the Society of Jesus. I would be surprised, for instance, if a single Jesuit institution did not have some reference to the magis in its programming or marketing efforts. In a single word the term can inspire the widest set of ambitions. A Latin adverb meaning "more," magis reminds us of the aspirational quality of the Olympics motto ("faster, higher, stronger") but without reference to any particular action or substance; it is simply "more." The website of one Jesuit institution explains that it is about "doing more, being more, and achieving more than originally thought possible."
Maybe. But I suspect St. Ignatius would cringe. In his Spiritual Exercises Ignatius sets out the principle according to which all choices shall be made. Our purpose as humans is to "praise, reverence, and serve God, and by this means to save our soul." Everything else, he says, is to be used insofar as it leads to the fulfillment of this purpose. Therefore, we should not favor a long life instead of a short one, honor instead of dishonor and so on. Rather, our whole desire "should be what is more conducive [magis...conducant] to the end for which we are created."
What are the odds of Jesuit higher education surviving in America? I would wager that the odds are high, if good decisions are made now.
The idea of magis is not that of an uncontained "more" but is the criterion for making judicious choices and hard decisions in the face of limited, contingent goods. The question is what is "more conducive" to the end for which we are created. In the Constitutions of the Society of Jesus, Ignatius follows a similar logic. Faced with a variety of requests for Jesuits to take up ministries, he proposes a set of criteria to determine the places to which they should be sent. He counsels that "one should keep the greater service of God and the more universal good before his eyes as the norm to hold oneself on the right course." Again, the magis refers to the more universal good that would justify one choice over another.
In the years to come, Jesuit colleges and universities, as well as the Society of Jesus in the United States, will face difficult decisions. To the question posed by Father O'Hare 20 years ago ("What are the odds of Jesuit higher education surviving in America?"), I would wager that the odds are high, if good decisions are made now. I would not wager as much on all places' surviving—either as institutions or as Jesuit institutions. The survival of these colleges and universities will depend on their capacity to adapt to changing conditions in a timely fashion. Their survival as Jesuit institutions will depend on how deeply boards and faculties truly understand and are committed to a very distinctive mission. Both will depend on the openness of new, different and probably smaller pools of students and their families to invest in our vision.
To the extent that the Society of Jesus faces decisions on whether to stay committed to institutions and where to focus its own limited resources, my hope is that Jesuit leadership—together with rank-and-file Jesuits and their committed colleagues—have the freedom to discern carefully what, among many possibilities, is "more conducive" to the end for which the Society of Jesus was called into being. And to act with boldness and courage.