Why the Met Gala is a good thing for Catholicism
Last night's gala at the Metropolitan Museum of Art presented us with several Joans of Arc in chainmail dresses; a crusader or two; a plethora of angels; a few cardinals (only one genuine!); a mother of sorrows and many other Marys; and lots of men in their "Sunday best" suits. And one pope: that being Rihanna, of course.
As part of the .00000001 percent of the population who interned at Vogue magazine while attending divinity school and now works in Catholic media, this year's Met Gala felt meant for me. I watched the red carpet unfold on social media from my couch, decked out in a floor-length black velvet dress emblazoned with stained-glass crosses (why not?), gasping at Chadwick Boseman's pristine, white-and-gold messianic cape, and admiring Cardi B, a welcome vision of a pregnant Mary, Queen of Heaven.
It was thrilling to watch so many other people engage with the faith and religion with such zeal.
But the most exciting part of the Met Gala for the "Heavenly Bodies: Fashion and the Catholic Imagination" exhibition was not that it aligned with my own, admittedly niche, interests. What was thrilling was to watch so many other people—Catholic and non-Catholic, believers and nonbelievers—engage with the faith and, more broadly, religion with such zeal. Such a theme would have been unthinkable in the early 2000s, when New Atheism reared its head and Catholicism was primarily discussed in relation to the sexual abuse crisis. If nothing else, the theme of this year's exhibition and gala shows a willingness to engage with religion that is healthy and promising in a climate where polarization is rife.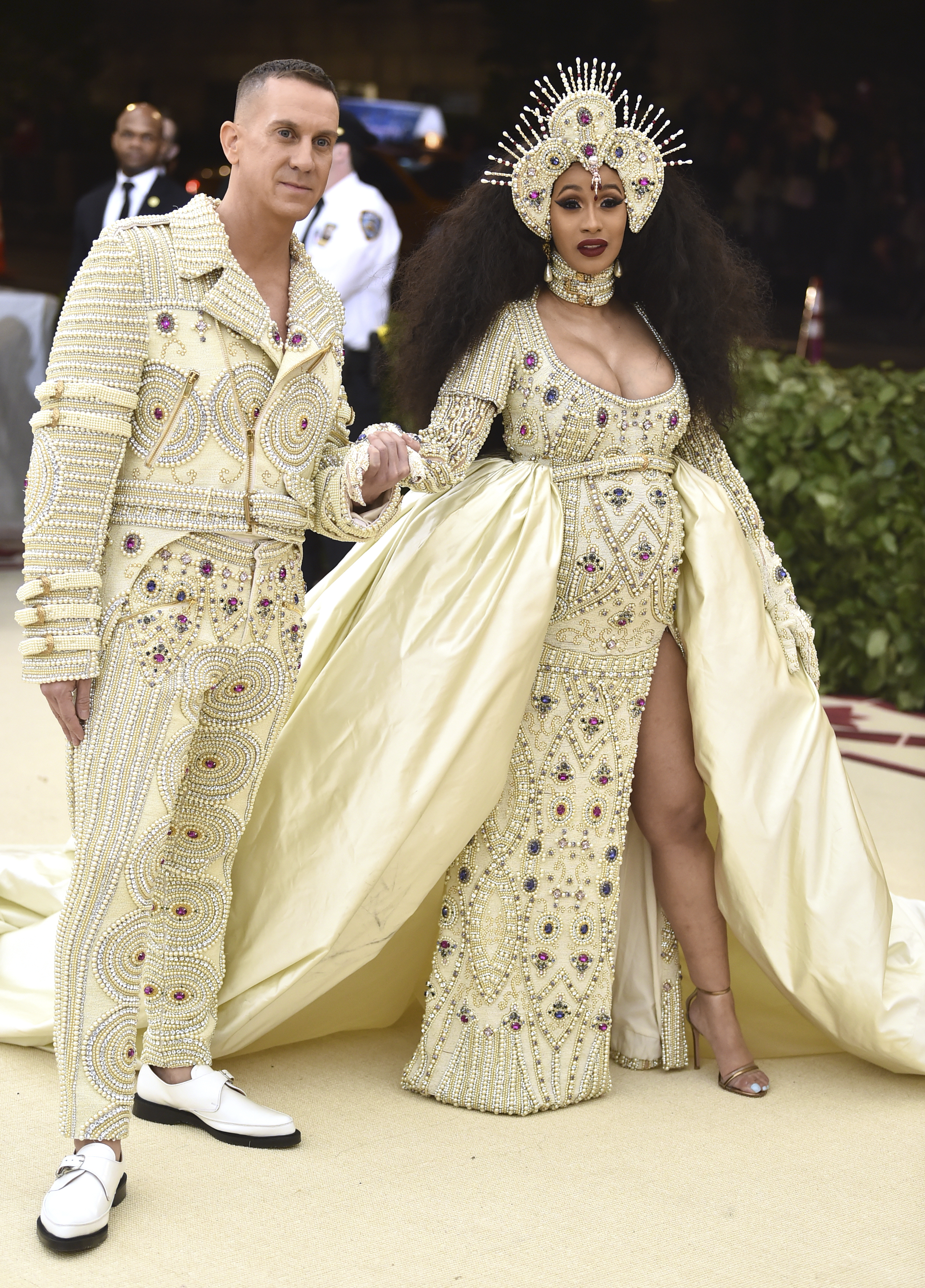 Of course, not all engagement is high quality. When the exhibition was announced, some Catholics worried about being made fun of or of having their traditions trivialized. At the gala, Anne Hathaway's afterthought crown of thorns (or "spikey halo"!) and Sarah Jessica Parker's kitschy headpiece—a confounding replica of a Neapolitan nativity scene—might fall into this camp.
But Catholics, while entitled to offense, should not complain about cultural appropriation in the same way that other groups might because they are so well-represented in popular culture. The stakes would be much higher, for example, if the "Islamic imagination" were taken as the exhibition and gala's theme. For every shallow engagement with the faith that a Catholic must endure, there is an abundance of better examples ("The Young Pope," "Lady Bird") to look to, and the consequence of misrepresentations are less dire.
The exhibition of garments and vestments on display at the Met (from May 10 to Oct. 8) anticipated critiques of blasphemy and insensitivity. Andrew Bolton, who curated the exhibition and coordinated the loan of approximately 40 ecclesiastical masterworks from the Sistine Chapel sacristy, was very deferential in his choices of garment and staging, and achieved a stunning feat.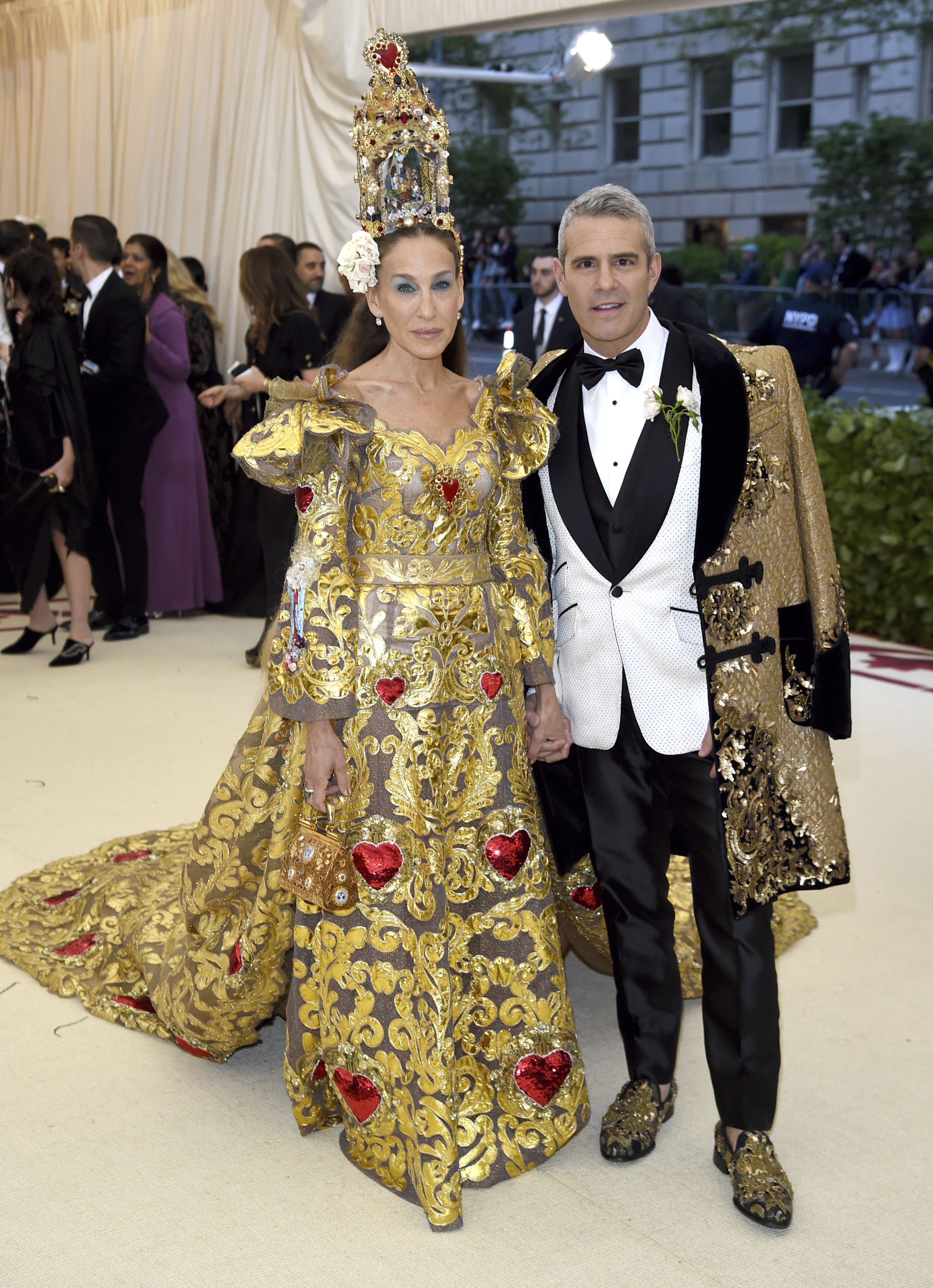 This deference is evident in that the collection was essentially divided in two. Vatican-loaned objects were housed in the Anna Wintour Costume Center, a staircase apart from the fashion exhibition, which showcased a vest made of crucifixes (Chanel); a bedazzled, silk papal gown (Dior); and an ethereal blue-and-white Madonna ensemble (Mugler) suspended from the ceiling.
The separation of the "religious" and the "secular" by the exhibition organizers appears to be informed by Canon 1171 of the Code of Canon Law, which says: "Sacred objects, set aside for divine worship by dedication or blessing, are to be treated with reverence. They are not to be made over to secular or inappropriate use, even though they may belong to private persons."
However, the proximity of vestments and couture fashion could serve as an invitation for reverence. Perhaps because the museum is itself a reconstruction of religious spaces, the part of the exhibition being shown at the Met's Cloisters, in northern Manhattan's Fort Tryon Park, is a more satisfying representation of the richness of the Catholic imagination. In one room, the devotional function of fashion is conveyed by a mannequin in a wedding dress (House of Balenciaga), turned toward Christ on the crucifix (Castile-León, ca. 1150 -1200) as if in prayer.
There is something abstract and unhelpful about the separation of "the religious" and the "religious-inspired."
There is something abstract and unhelpful about the separation of "the religious" and the "religious-inspired." From both a religious studies perspective and a faith perspective, the secular and the religious are not wholly separate. Religion is a dimension of culture, politics, art and economics—it can't be separated in its own category. And as people of faith who see God in all things, who ourselves embody the integration of religious and secular, how can we even begin to separate the two?
The juxtaposition of objects belonging to the Vatican and made by contemporary designers—both of which are attempts at the religious made by human hands—is as good as any representation of the church as it exists. (Some of the designers, like Lanvin and Thom Browne, were raised Catholic.) The church's scope goes far beyond those who attend Mass every week.
In that sense, the gala achieved what the exhibition could not, since there was no separation of "church" and "world" there. Cardinal Dolan attended, as did America's James Martin, S.J., and they roamed among Catholics like Stephen Colbert and former altar boys Jimmy Fallon and George Clooney, in addition to celebrities of all sorts of viewpoints and faith traditions showing their interpretations (and celebrations) of the faith. Lena Waithe donned a rainbow cape, explaining: "The theme to me is like be yourself. You were made in God's image, right?"
For many attendees, meeting Cardinal Dolan and Father Martin was a rare interaction with clergy. "There were a quarter of people who had no clue, seemingly, what a priest was," said Father Martin, "and said all sorts of crazy things to me like like, 'Hey bro, you've got the best costume of the night! Are you a real priest?'"
"I don't think they were trying to be offensive," Father Martin told America. "[As] Pope Francis likes to say, you try to meet people where they are, right? And that night they were at the Met Gala. So you meet them there."
Religion, Catholicism included, does not exist in a pure form. It is messy business, practiced by imperfect people in an imperfect world. The gala reminded us of that.