How American Theater is wrestling with the Trump era
In the popular thumbnail history of the 20th century, the 1960s typically get pride of place as the great cultural pivot. Vietnam, civil rights, sex, drugs and rock 'n' roll—we know the litany well. But viewed with the unblinking hindsight of 2017, another decade looks at least as consequential, particularly as a presage of our current political moment: the shoulder-padded, "greed is good" 1980s. The dawn of the Reagan revolution and the twilight of the New Deal liberal consensus, the decade began with the assassination of John Lennon and ended with the deceptively peaceful end of the Cold War.
It is perhaps too simple to call it a conservative retrenchment that set the United States on a rightward course ever since. History is never that neat, and there is a strong argument that the Reagan catechism, as implemented by Newt Gingrich and others who followed, is more radical than small-c conservative. What's more, in the ascent of a populist, mercantilist demagogue like Donald J. Trump, whose The Art of the Dealwas a bestseller in 1987, we see less a triumph of right-wing orthodoxy than of revanchist nationalism.
The American theater is wrestling, in fits and starts, with the Trump era: in a post-industrial social realist drama like Lynn Nottage's "Sweat" or in parodic depictions of Trump-like figures—like the Public Theater's bloody "Julius Caesar" last summer and Jon Robin Baitz's new play "Vicuña," recently in Washington, D.C. But on New York stages currently, three plays invite us to look back on the decade that effectively launched Trump as a time of churning ambivalence and upheaval, both social and personal, beneath the smiling "Morning in America" facade.
Three plays invite us to look back on the decade that launched Trump as a time of churning ambivalence and upheaval.
An Off Broadway revival of Harvey Fierstein's "Torch Song" (previously "Torch Song Trilogy") at Second Stage places us back at a crucial bridge moment in the gay rights struggle, between the defiantly promiscuous '70s and the mainstreamed domestication that followed in the '90s and after. A lavish Broadway revival of David Henry Hwang's "M. Butterfly," directed by Julie Taymor of "The Lion King," reminds us that audiences of three decades ago were happy to embrace an ambitious, unsettling examination of gender, race and orientalism (the show was a long-running hit starting in 1988). And Ayad Akhtar's new play, "Junk," at Lincoln Center portrays the '80s-era fall of a Michael Milken-like financier as an amorality play aimed directly at our over-leveraged materialist age.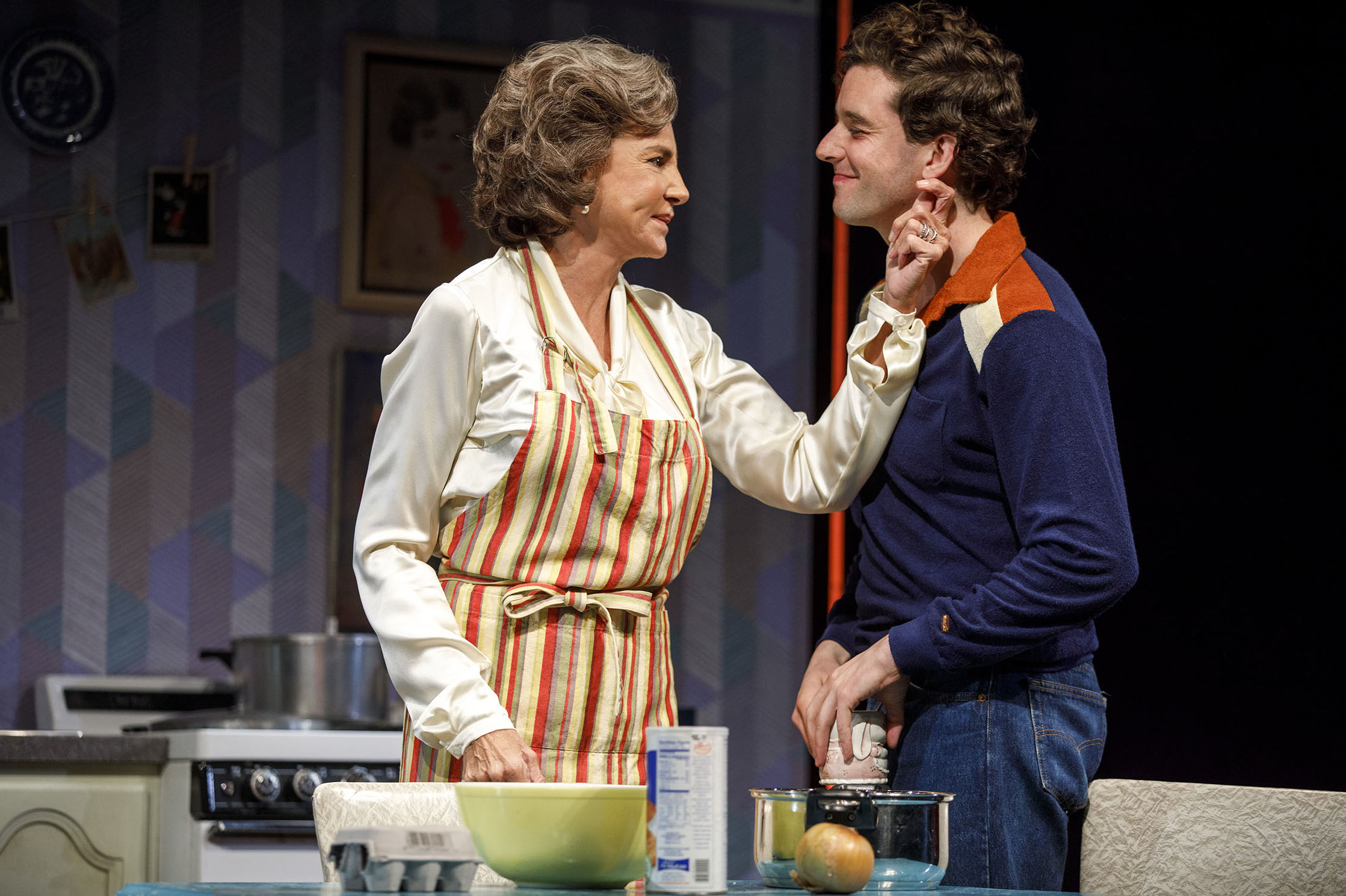 Much like William Finn's musical "Falsettos," "Torch Song" began as a series of plays about men hooking up in the post-Stonewall clubs of New York City, then grappling with the challenges, both external and internal, of forging lasting relationships and building families. Also as in Finn's musical, one half of the "Torch Song's" main couple, Ed, confusedly tries to merge the nuclear family with gay sexuality by marrying a woman while stringing along Arnold, the drag queen, originally played by the playwright Fierstein, from whose point of view the play is told.
At its best, the ebullient new revival by the director Moises Kaufman—still essentially three playlets now streamlined into one two-act evening—makes a case for the play as a contemporary classic. It also beautifully matches form to meaning, unfolding from atomized monologues into a kind of bed-hopping fugue among two couples, culminating in an alternately rollicking and moving single-set domestic comedy-drama in which three generations reckon with a new definition of family that is not all that new after all. In the lead role of Arnold, Michael Urie gives a strong, shaded star performance, even if his lithe, wiry frame is an odd fit for a character explicitly referred to as heavy, unlovely and possessed of a froggy voice (i.e., Harvey Fierstein). And in the role of his widowed mother, Mercedes Ruehl stirs exactly the right blend of flint and warmth.
"Torch Song" emerges to serenade us anew with the universal admonition that love is an action, not a feeling.
Still, as satisfying as "Torch Song" is as a kind of coming-in tale, in which a gay man essentially rejoins the family (and the American family drama) on his own terms, it remains haunted by a historical absence. It premiered in early 1982, a time when an unnamed new "gay disease" had only begun its devastation. By decade's end H.I.V./AIDS would claim tens of thousands of lives, and the struggle for gay rights to dignity and legal recognition would acquire a profound new urgency. "Torch Song" emerges, fortuitously untouched by that plague, to serenade us anew with the universal admonition that love is an action, not a feeling.
In "M. Butterfly," love is far more complicated, even impossible, doomed by the unequal crossfire of Western imperialism and an ascendant Cultural Revolution in communist China. Inspired by the true story of a French diplomat stationed in 1960s-era Peking who took a young Chinese singer as his lover without realizing she was in fact a male spy, the play is framed as a confession from the cell of Gallimard (Clive Owen) as he tries to explain how he fell for this elaborate but intimate deception at the hands of what he believed was "the perfect woman."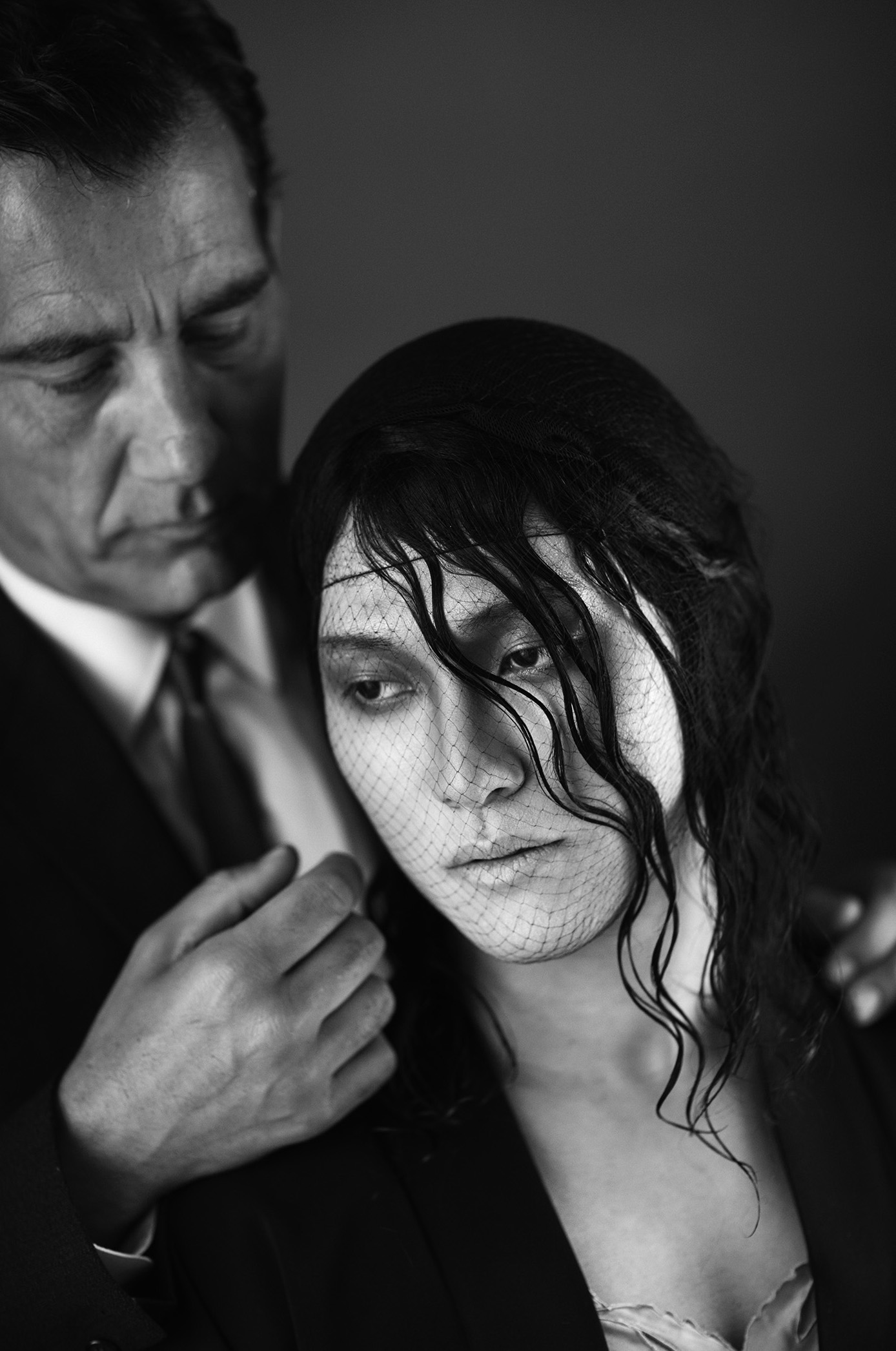 Hwang's brilliant play has the bracing momentum of a procedural, as Gallimard's romance with Song Liling (Jin Ha) ensnares both in a relationship not just distorted by the masks of orientalism but fatefully determined by it. But it also takes time to plumb the bitter ironies and strange bedfellows that arise from an East-West divide that is not only about race and power but crucially about gender, as crystallized by the dehumanizing exoticization of the compliant, long-suffering Japanese heroine of the Puccini opera evoked by the title.
Like "Torch Song," "M. Butterfly" emerges, in Julie Taymor's odd, transfixing hot mess of a Broadway production, as a modern classic, destined to be with us as long there are stages. And this is in spite of the new revival's several obvious deficits: extensive new revisions by Hwang that over-complicate the play's sexual politics; a busy, diverting but curiously rootless design scheme (sets are by Paul Steinberg); and the casting of Owen, whose hangdog, macho glare makes the central love story both less plausible and more combustible. When Gallimard, like Mitch with Blanche in "A Streetcar Named Desire," demands that Song turn up the lights and show him her true identity, there is a real sense of physical threat—provided we can get past the nagging sense that the truth is already staring Gallimard in the face.
There is much deception but precious little mystery in "Junk," a sleek, somewhat airless contraption constructed with watchmaker's care by Ayad Akhtar ("Disgraced"). Written in the bullet-like staccato of vintage David Mamet, with a dash of Aaron Sorkin-ish speechifying, the play depicts the fall of Robert Merkin (Steven Pasquale), a self-styled evangelist for debt financing, a.k.a. junk bonds, though old-fashioned insider trading is his ultimate undoing.
Crisply directed by Doug Hughes, in a slam-bang style that would not have been out of place on an American stage any time in the last 30 years, "Junk" suffers by comparison with any number of financial exposes ("The Big Short," "Margin Call"), though at its best it conjures the dangerous allure of the con man who believes his own B.S. The 1980s did not invent this type, but they may have given us its reductio ad absurdum in the person of Mr. Trump, our tycoon-in-chief, who by 1990 was more than $3 billion in hock, largely in the form of junk bonds. In a sense, that is a debt we are still paying down.