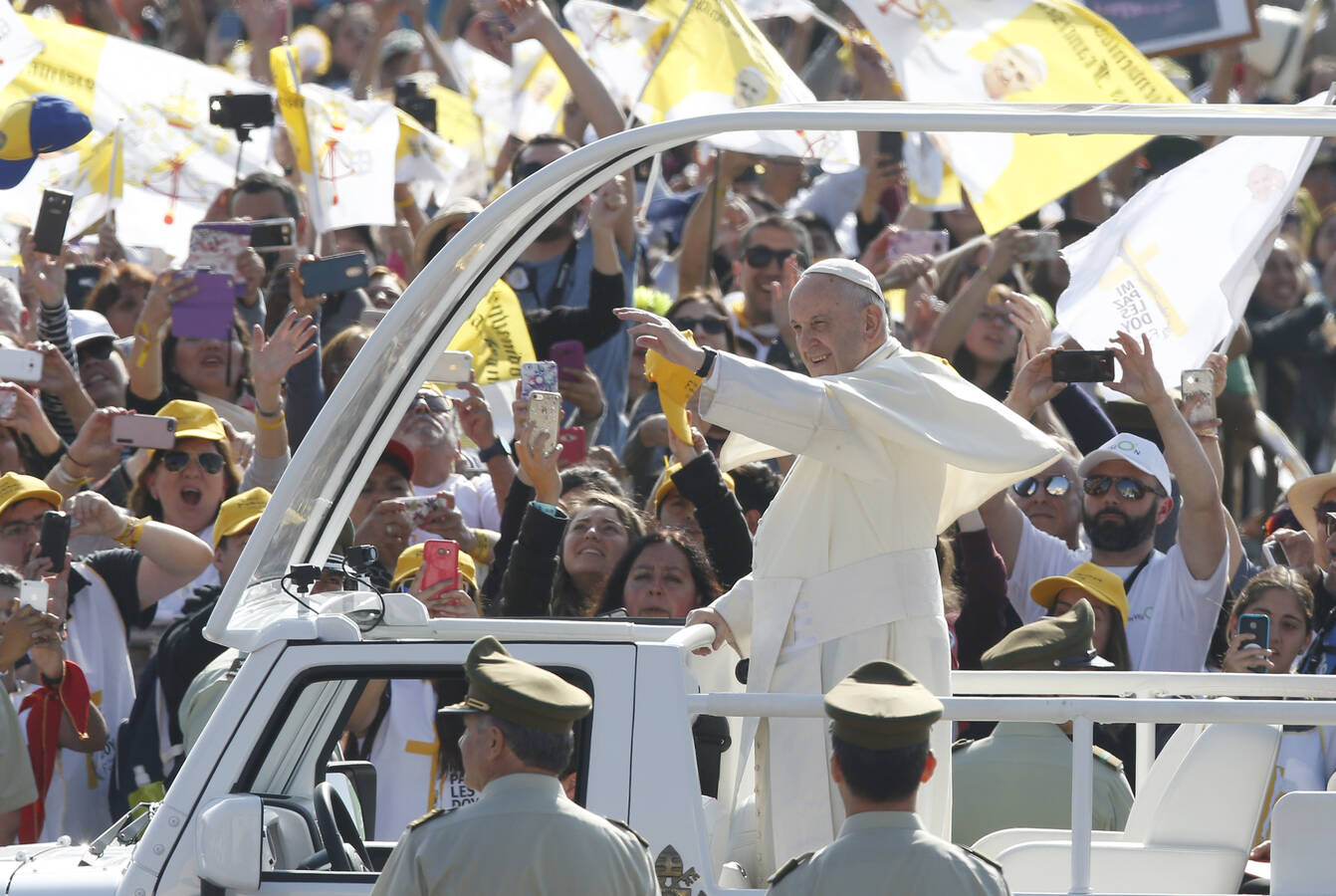 America Special Topics
Pope Francis in Chile and Peru
Pope Francis set out on his 22nd foreign trip on Jan. 15, a visit to Chile and Peru that offers a number of daunting issues for him to address—from the plight of indigenous peoples, the condition of migrants; the urgent need to address poverty, inequality and corruption and the state of the environment to the question of the sexual abuse of minors by priests in Chile and lay leaders in Peru.
It is Francis' sixth journey to Latin America since becoming pope. He travels to Peru on Jan. 18 and will return home to Rome on Jan. 22.
Help America keep you in the know.
Subscribe to our magazine to support our editorial mission, or follow us on social for commentary and more.