The hospital program for parents facing tragic prenatal diagnoses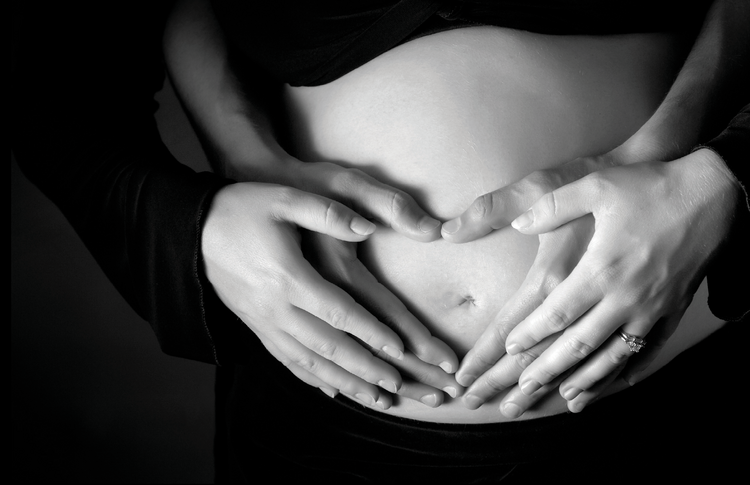 Gina Harris, pictured here while pregnant with her son David, is the executive director of Now I Lay Me Down To Sleep, a nonprofit that dispatches professional photographers to photograph infants whose lives are expected to be brief. Harris lost two sons, David Paul Harris (October 25, 2007) and Ethan Robert Harris (June 18, 2008), to fatal fetal conditions. (Photo courtesy of Now I Lay Me Down To Sleep)
Walk through the doors of the grand, sand-colored-brick facade of NewYork-Presbyterian Hospital and take the elevator up to the neutral tones of its 17th-floor hallways, and you will reach the bright oasis of an office that belongs to Dr. Elvira Parravicini. It is a small space, as nearly all New York City spaces are, but she has filled it with color and life—the thick green leaves of aloe vera plants, the soft pink of dried roses, an icon of the Madonna and child and a photo of her cradling a friend's premature baby in her arms. On one wall hangs a photo of a dawn and one of a sunset in Northern Italy, where she grew up.
For the last 21 years, Dr. Parravicini has worked as a neonatologist—a pediatric specialist who cares for newborn babies who are seriously ill or premature—and in 2008 she founded the hospital's Neonatal Comfort Care program. She works in the delivery room and the neonatal intensive care unit, treating sick infants just after they are born and for as long as it takes for them to recover. But many of her patients are known to her long before that.
Perinatal hospices are offering compassionate care to children with life-limiting conditions.
Dr. Parravicini's work often begins while her patients are in utero. For those children whose conditions are expected to be treatable, she meets with parents to develop a treatment plan. But parents of children with life-limiting conditions—a medical term used when a patient's life is expected to be short—also seek out her advice because she can offer a plan for them, too.
Drawing on best practices in hospice and palliative care, Dr. Parravicini sits down with these parents and goes over the diagnosis and the prognosis: what the baby might look like, the length of life and a range of scenarios—the best and worst case and anything in the middle. Some may be stillborn, some may die during labor, some will live for a few hours, some for a few weeks. She asks and addresses questions like: How can we make the baby comfortable? What do you desire for the birth if we know the baby's life will be short? How do we feed and dress the babies with certain anomalies? How do we address possible pain? The process and outcomes are different for each family, but all of them fall under the heading of perinatal hospice.
The Neonatal Comfort Care program provides compassionate perinatal hospice care to children with life-limiting conditions, before, during and after birth, and provides emotional, logistical and medical support to their parents throughout. Although the percentage of children with life-limiting conditions is small (approximately 3 percent are born with what the Centers for Disease Control and Prevention describe as birth defects, a descriptor that includes many of these conditions), they have been the focus of legislation in several states. Arkansas, Nebraska and Minnesota now require women seeking an abortion for a child with a life-limiting condition to receive information about perinatal palliative care. A similar law failed in Texas. Several studies have shown that an awareness of perinatal hospice support increases the likelihood that a pregnant mother will carry a child with a fatal fetal abnormality to term.
Although the percentage of children with life-limiting conditions is small, they have been the focus of legislation in several states.
These moves were cheered by some pro-life groups, but legislating palliative care also runs the risk of politicizing the practice. Perinatal hospice is "a choice that appeals to people along the political spectrum," says Amy Kuebelbeck, the founder of perinatalhospice.org, an online resource for families and health professionals. "It resonates with pro-life beliefs, but it is not just a pro-life thing. It transcends the abortion debate."
•••
A major concern for many parents considering perinatal hospice is pain. Dr. Parravicini says that this is typically not an issue for infants in perinatal hospice. "A baby with a life-limiting condition is very weak, but pain is rarely evident," she says. There are pain scales to detect pain in an infant, and while the likelihood of needing pharmacological treatment is low, many painkillers are available and can be given without an IV. "We want to guarantee not only that the baby is not in pain but that this baby is comfortable," she says.
Children in perinatal hospice most often stay with the parents, both in the hospital and, if they survive long enough, in the home, typically foregoing treatment in the NICU. Dr. Parravicini co-authored one study that, though small, showed that babies with life-limiting conditions live approximately the same amount of time whether they are in hospice or in the NICU. "Our motto is 'before death there is life,'" she says.
Dr. Parravicini's program also offers workshops and educational resources for professionals. In June, for the first time, the program sponsored a three-day boot camp at the hospital that offered professional accreditation to nearly 90 physicians, nurses and other professionals hailing from 19 U.S. states, Russia, Australia, Italy, England, Canada and Burundi.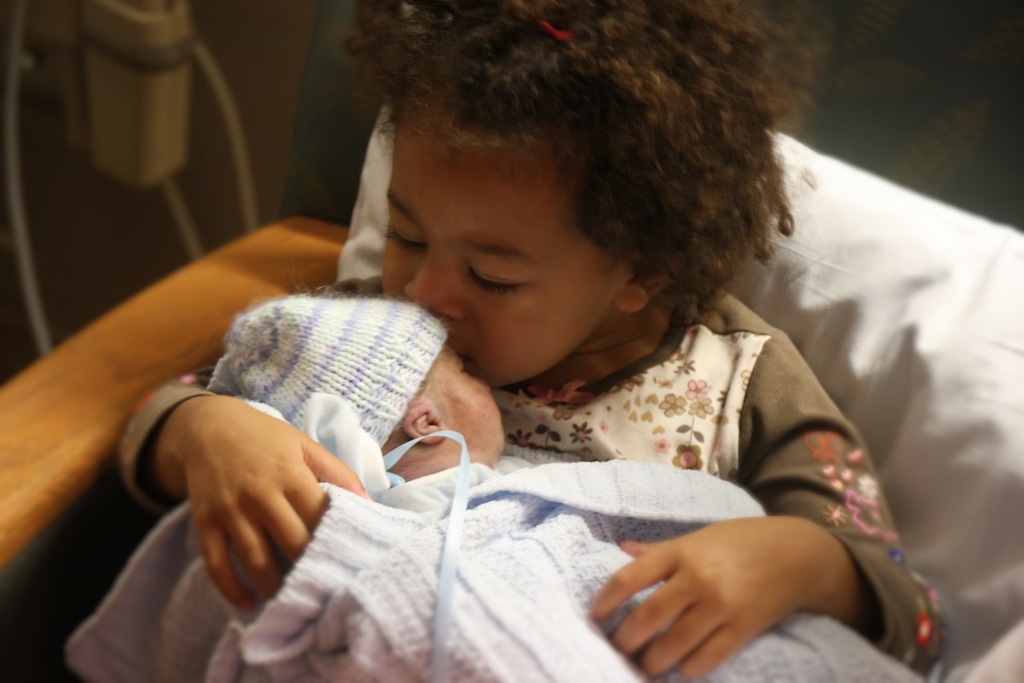 The strong response to the conference reflects the growing interest on a global scale in the topic of perinatal hospice. The Vatican has also taken note. In May, approximately 400 people representing 70 countries gathered to discuss perinatal hospice care at a conference co-sponsored by the Vatican Dicastery for Laity, Family and Life and an Italian nonprofit. The group included Dr. Parravicini and Ms. Kuebelbeck, both of whom are Catholic, as well as bishops, laypeople and medical professionals, who discussed education, awareness and advocacy and met in a private audience with Pope Francis.
The pope's speech to the group made headlines when he went off-script to say that performing an abortion was like hiring a "hitman." With these comments dominating the news, little attention was paid to the rest of his address, which offered helpful context for understanding the church's relationship to perinatal hospice. The pope stated, in part: "These are the children that the culture of rejection sometimes describes as being 'incompatible with life.' No human being can ever be incompatible with life, either because of their age, their state of health or the quality of their existence. Every child that presents itself in a woman's womb is a gift that is about to change a family's story.... This child needs to be welcomed, loved and nurtured. Always!" He said that the "practical, human and spiritual difficulties [of accompanying children with fatal fetal abnormalities] are undeniable, but it is precisely for this reason that more incisive pastoral action is urgent and necessary."
•••
Just 20-odd years ago, there was little formalized care for patients who received an adverse prenatal diagnosis. "Discussion swarmed around termination versus throwing your hands up," says Dr. Byron Calhoun, a maternal fetal medicine specialist in West Virginia who has served as a medical adviser for Priests for Life, who also attended the Vatican conference. He wanted another option for his patients, so he began to develop a series of best practices for caring for the mother and unborn child through pregnancy, birth and death and coined the term "perinatal hospice" to describe it. In 1997, he became the first person to write about the topic in a medical journal. He describes the practice as "more high-touch than high-tech," and his motivation was simple: He hoped to "just let parents be parents and love their children. If we provide this alternative, it's hard to argue with that," Dr. Calhoun says. "If you believe in choices, then you have to provide a choice."
Many advocates for perinatal hospice today are women who had to forge a path for themselves during their own time of pregnancy, loss and grief. In 1999 when Ms. Kuebelbeck learned that her unborn son had an incurable heart condition, she chose to continue with the pregnancy and built her own support system. She chronicled the journey and the death of her son, Gabriel, in her book Waiting with Gabriel. She also co-wrote a guidebook for parents facing similar situations, A Gift of Time, with Deborah L. Davis, a developmental psychologist.
Many advocates for perinatal hospice are women who had to forge a path for themselves during their own time of pregnancy, loss and grief.
Ms. Kuebelbeck moderated a panel discussion at the Vatican conference. "It was incredible to look into the audience and realize there were people there from all around the world who were there wanting to do something to help families like mine," Ms. Kuebelbeck says. She says her family crafted their experience "by the seat of our pants." Years later, when she first heard the term "perinatal hospice," it was "an 'aha' moment," she remembers. "Now we have words for what we were trying to do."
Today there is a substantial body of medical literature on the topic and more than 300 perinatal hospice programs around the world. And Ms. Kuebelbeck estimates that there may be more "because a lot of people are continuing to provide this gentle care even without the words for it."
Ms. Kuebelbeck's website began as a collection of names of hospitals with perinatal hospice programs scrawled on scraps of paper. When she realized that her collection of scraps was the most complete record of these programs available, she decided to start an online resource that might help other parents in need. She says she hopes that one day the programs will be so commonplace her site would be as unnecessary as a website devoted to locating emergency rooms. "Starting a program is not expensive. In six months every Catholic hospital could have a program," Ms. Kuebelbeck says. "All it takes is someone with some awareness."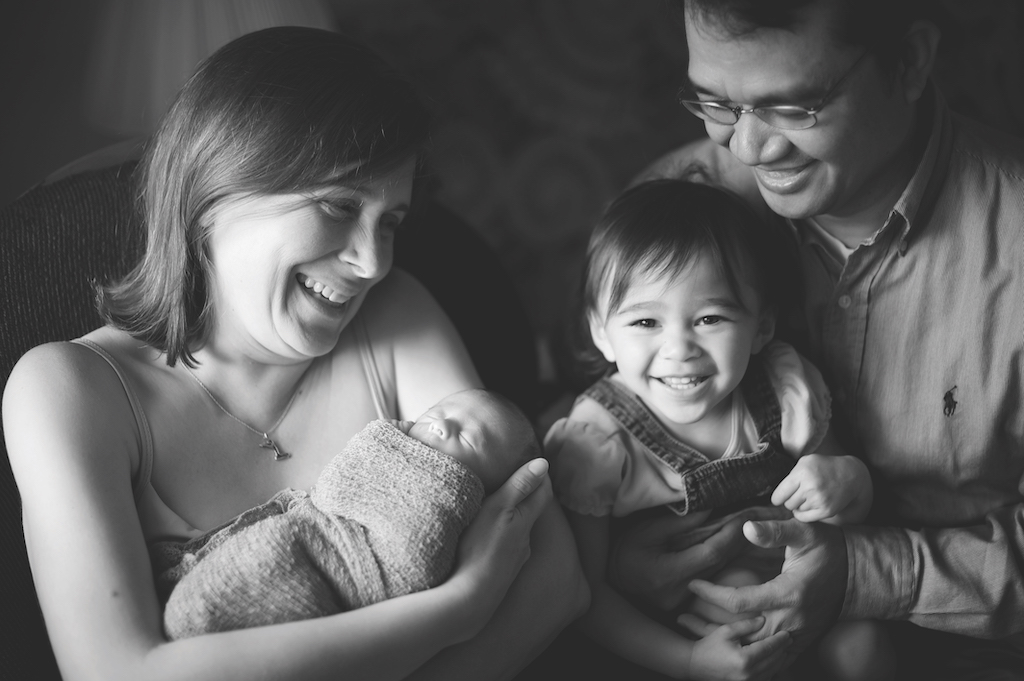 Amanda Balderrama knows what it takes. She was 22 years old and pregnant for the first time when her unborn son was diagnosed with a severe form of spina bifida. A registered nurse who lives in California, she sought out several opinions and asked question after question; but over and over, Ms. Balderrama, who is Catholic, heard only one thing from doctors: Her child was "incompatible with life." She felt tremendous pressure to terminate the pregnancy and was scared for her family. "My husband lost his first wife in her last month of pregnancy. I didn't want him to lose me, too," she says. "I was told that was also a risk, that there could be more complications." Devastated and seeing no other option, she chose to abort. She told few people of her decision and was unsure of where or how to direct her sorrow. "I learned to brush my grief under the rug," she says.
Five years later, she learned that a friend from high school had lost a baby shortly after she delivered. "She talked about her baby as though it was a big part of her life," Ms. Balderrama says. "I never talked about my son. I didn't feel like I had the right to grieve, and I didn't feel worthy of grief." The friend invited her to a remembrance walk that helped to raise awareness about pregnancy and infant loss. The event included a table for a local hospital advertising its perinatal hospice program. When she saw the information about the program, Ms. Balderrama burst into tears. "I felt that if this was the choice that had been offered to me, I would have taken that," she says.
She determined that she would do her best to make sure other parents understood their options. "I wasn't given a choice. I was told to terminate, and I want families to have the option to carry to term," she says. Ms. Balderrama founded a program called Journey to Remember, which partners with hospitals to provide support for families in circumstances like hers. Until recently, she also served as its director.
"We help them parent through love instead of fear. We help them to bond with their baby. We talk about things like grief."
Ms. Balderrama's program offers support to women in person or by phone. "We help them parent through love instead of fear," she says. "We help them to bond with their baby. We talk about things like grief." She also helps them plan as best they can. "A lot of times when families receive a diagnosis, a lot of decisions are stripped away from them," Ms. Balderrama says. "We try to give as many parenting responsibilities back to them as possible." They may help them schedule maternity photos or newborn photos, offer memory boxes for keepsakes or even attend a delivery to act as an advocate, help them manage end-of-life arrangements and refer them to support groups in the community. "I have seen many families who deal with their grief in a very healthy way because we've walked them through their grief throughout the pregnancy."
Ms. Balderrama's daughters are 18 and 13, and she has spoken with her oldest about her experience with abortion and why she now does the work she does to help other mothers. "I've told her we never hold judgment on anyone who made that choice [to abort] because we know how it can feel—like there's no way out," says Ms. Balderrama. She hopes her work has shown people that there is another way, and she is grateful to be able to speak openly about her son and her loss. "My son has taught me more about myself and my relationship with my Savior than anyone," she says. "He has taught me about costly grace."
•••
After an adverse fetal diagnosis, perinatal hospice programs often counsel the parents on how to communicate to the rest of the family, how to communicate with the siblings, how to talk to coworkers who innocently ask about your due date. "You go grocery shopping and your belly is sticking out and [a stranger asks] 'Oh my gosh, is it a girl or a boy?'" Dr. Parravicini says, "and you want to die. All of this needs to be addressed and supported."
Some families choose to have a "prayer shower"; some choose to have a photoshoot while pregnant. Some record the baby's heartbeat or take three-dimensional ultrasound images. "We try to identify their desire and what is important to them even during pregnancy," she says. "It's not just about the delivery."
Christine Nugent worked hard to build a supportive community—one that included friends, family, willing hospital staff and the Sisters of Life, who assist pregnant women as part of their mission—when her unborn daughter was diagnosed with Trisomy 18 at 20 weeks. "Some people thought I was crazy and didn't want to work my case, and I said: 'Get them out of my way. Get people who get it.' Once the shock wears off, you realize you can do it, and there's a lot of help out there, and you just need to find the help," she says.
"Once the shock wears off, you realize you can do it, and there's a lot of help out there."
But Ms. Nugent, who is Catholic, also had to decide how she would discuss her pregnancy in more public settings. She was working as a science teacher in Long Island, N.Y., and told her most talkative friends about her decision to carry her daughter to term. They spread the word on her behalf. Ms. Nugent told her coworkers to spread the message that "they can talk to me like nothing's happened. I'm O.K. with that. Or they can talk to me about something deeper." If a stranger asked her about her pregnancy, she applied what she called the "three-strikes rule." On the first question, she provided a superficial answer. After a second question, she would "smile and let it go." But after the third question, she "let them have it," describing her situation in detail. "I have to live with myself, and this is what is best for me," she says. "This is my choice."
Ms. Nugent's daughter, Grace Ann, lived for two months, one in the hospital and one at home, a situation that she had not let herself hope for. She found herself both terrified and grateful. "Any mom I know who has carried a sick baby—are they scared? Are they heartbroken, do they have a lot of grief? Yes. I have never met a mom that regretted carrying. But you can't make a decision if you don't have good information, and they don't all get that information," Ms. Nugent says. "I see lots of women who have made the other decision. And I don't judge them, but their grief is different."
•••
In many perinatal hospice programs, the care continues long after the families leave the hospital. New York-Presbyterian's Neonatal Comfort Care offers a bereavement group that provides long-term follow-up with a social worker as well as a group meeting once a month. "People underestimate the psychological thunderstorm that these families go through when a baby dies," Dr. Parravicini says. "There is a mentality that says not seeing the baby or performing a termination is protecting yourself because you are not attached to the baby. This is not quite true," she says. "The ability to hold the baby, to feed the baby or to have a picture with the baby, to see the eyes of the baby, it's such a big factor in the grieving process and helps very much. These allow families to process much better."
Severalstudies support the argument that terminating a pregnancy due to a diagnosis of a fatal fetal abnormality does not offer a shortcut through the parents' grief. And, in fact, an article in the journal Prenatal Diagnosis stated that "there appears to be a psychological benefit to women to continue the pregnancy following a lethal fetal diagnosis." The study found that women who continued their pregnancy showed less despair, avoidance and depression. Another study found that 97.5 percent of women who continued their pregnancy following such a diagnosis did not regret their decision.
"People underestimate the psychological thunderstorm that these families go through when a baby dies."
Photographs of the children also have proved to be a meaningful keepsake for many grieving parents. Now I Lay Me Down to Sleep is a nonprofit that dispatches professional photographers who volunteer their time to photograph infants who are expected to live for only a brief period. "The process puts a face to these babies and provides healing," says Gina Harris, the organization's executive director. Ms. Harris knows this firsthand, as she lost two sons, David and Ethan, to fatal fetal conditions. Ms. Harris says that the photos can even play a role in the healing process for women who have lost children decades earlier. She has met many women who talk about their own deceased child for the first time after seeing photos of these babies. "We don't photograph death," she says. "We're capturing love."
•••
In May 2012, a level-2 ultrasound revealed that Melissa Borgmann-Kiemde's unborn son's cerebellum was not connected, he had a hole in his heart and he was taking on fluids. Still, she felt him kicking inside her.
"We knew that whatever the course of this life was, that we were there to listen to this life," says Ms. Borgmann-Kiemde, who is Catholic. "We needed to state pretty explicitly that we didn't want anyone to coach termination." Yet she was less sure of what came next.
When they received the diagnosis, a friend dropped off Amy Kuebelbeck's book A Gift of Time, along with some tacos, on her porch. The book introduced Ms. Borgmann-Kiemde to the concept of perinatal hospice and, reading it, she felt surrounded by the stories of all the other parents in the book. She thought: Oh my God, people do this. "All of a sudden your community widens, and you didn't want this community in your wildest dreams," she says. She began to plan and continued to pray.
"All of a sudden your community widens, and you didn't want this community in your wildest dreams."
At a routine doctor's appointment in September of that year, Ms. Borgmann-Kiemde learned she would need to deliver early due to challenges the pregnancy caused for her own health. She was admitted to the hospital that day. She was forced to adapt her plans, but her friends and doulas and the hospital staff worked to make sure she could still include meaningful rituals in the abbreviated timeline.
They asked her, "What do you need to do before you meet your son?" She said she wanted to shower, she wanted to perform a blessing with the doulas and she wanted to arrange to have some photographs taken. All of it happened.
When the doctor performed the C-section, Ms. Borgmann-Kiemde had someone lined up to baptize her son, Xavier Jean Kiemde. In the hour that Xavier lived outside her body Ms. Borgmann-Kiemde bathed him and held him. The photos of the moments shortly after his birth capture the joy she and her husband, François Xavier Kiemde, shared in being with him. "He was stunning," she recalls.
Ms. Borgmann-Kiemde remembers being grateful for just being able to hold Xavier for as long as she wanted, even after his death. She was given special permission to take him to the chapel where she prayed. And when the funeral director came, she anointed his hands with the same oil she had used to anoint her son. She was the one to place Xavier directly into the funeral director's arms.
The crowd at Xavier's funeral was larger than the one at the couple's wedding.
The crowd at Xavier's funeral was larger than the one at the couple's wedding. Ms. Borgmann-Kiemde's father and brother made Xavier's tiny casket. Ms. Borgmann-Kiemde worked with an artist in Ghana to design a batik fabric that she used to make a cloth for Xavier's casket and a dress for her daughter, Marguerite. Her husband is from Burkina Faso, and she wanted the family to be able to say of their West African heritage and their love, "We're clothed in this."
And then, after all the beautiful rituals, there came, of course, the grief. Her breast milk came in because her body could not know what her mind and heart were grappling with: that the child it had grown was now gone. This was followed, Ms. Borgmann-Kiemde says, by "cabbage leaves and raging." (Cabbage leaves are traditionally used to decrease milk supply.) And 24 hours later, she was back at the hospital with anxiety attacks.
And, then much later, adding to the emotional toll was the financial cost. "I have just finished paying off those hospital bills," Ms. Borgmann-Kiemde says, but she would not change her decision. "Emotionally, spiritually, psychologically, there is so much life and abundance that have come from that journey. It has allowed space for me to be present to others." Ms. Borgmann-Kiemde says her son's life and death has played a crucial role in her journey to become a spiritual director. "I think of Xavi, of his journey, as birthing this capacity to be present to what feels like the unspeakable and to how God's journey is working in our life," she says using her son's nickname.
•••
There are as many ways to provide perinatal hospice as there are children who need it. "We follow your baby," Dr. Parravicini says, meaning that the treatment and approach will be tailored to each child and may differ even for babies with the same condition, based on the child's response and the family's desires. And sometimes plans are adapted when children defy the odds.
"Eighty percent of our babies die soon after birth, but there are some that, if they can go through life, we help them with that, too," says Dr. Parravicini. She points to a photo of a curly-haired toddler holding a green Christmas ornament—a girl who was not expected to live but is an active 2-year-old. Her heart condition means she will likely still lead a short life. But for now, Dr. Parravicini says, she enjoys playing with her siblings.
Dr. Parravicini says that her faith is the foundation of her work and inspires her to show love to her patients and their families and continues to teach her that "life is not in our hands."
The biggest piece of art on her wall consists of several smaller works, simple paintings in broad brush strokes. Dr. Parravicini says they were done by former pediatric patients at the hospital, nearly a decade ago. They were about to be discarded, but Dr. Parravicini noted their beauty and saved them—and then framed them. "Can you believe it?" she says. "They were throwing it away."