America, be beautiful: To love our nation does not mean to love it blindly
I had never tasted anything so delicious, though in hindsight, the meal was quite ordinary. There was a small piece of cake, a carton of milk and a sandwich. The cardboard box in which the meal came was white and had a large, red cross on the lid. The memory is such a key to my childhood that for years I kept the box neatly preserved in my closet. It would be some time before I could understand the concept of a "box lunch" and what exactly the Red Cross was. For a refugee child who had waited for asylum for half of my short life, this unexpected meal marked the end of a frightening journey and the beginning of a new life.
In a flash we were here, in that "land of libertad" our parents had longingly described: America. I read U.S. history avidly. I memorized my civics lessons and treasured the loaned books from my parochial school. I got to know "Americanos." They were somewhat mythical beings, different from us, unknown. But in the closeness of daily life we found community. There was Mr. Fraker, who taught us Math and how to rely on ourselves, and Mrs. Murray, the English teacher who encouraged our faltering tries without ever belittling our efforts. There were the E.S.L. classes and the bilingual lessons, so I would not fall behind in my other subjects. And for a child suddenly ripped from all I knew, there were the families of my new school friends who invited me over for dinner and gave me my first taste of gingerbread.
As I reflect on the Trump administration's incoherently reactive travel bans and deportation raids, and the ongoing uncertainty of life for my DACA students and my fellow parishioners, I keep remembering that small box with the Red Cross on it. When it was placed in my hands, a feeling overtook me that told me: "There are good people in the world; learn to trust again." How can I speak of this moral consistency, this feeling of welcome so formative for immigrants and their descendants, in this new context? 
When did the United States change so drastically? When did we stop believing in the dreams of the multiple waves of migrants and refugees who made their way here, seeking freedom and a better life, for over 200 years? Donald Trump's rhetoric is about making this country "great," but his actions are heartbreakingly contrary to anything any of us who came here believing in the dream would call "great." To turn our backs on the vulnerable of the world and to build walls against our neighbors is to deface the memory of this nation's dreams, to make us trivial and cowardly and utterly un-Christian.
I became a citizen as soon as I could. Years later, when I was finally able to travel to Philadelphia for the first time, my recounting for my family at Independence Hall of the events that had taken place at that monument to this Republic's beginning drew a small crowd. I loved that story about "We the People," and it had become a part of me. I have been wondering where that spirit has gone, not just since this presidential election, but for many years now. The founding of the United States was quite imperfect, as were its architects. Philadelphia was only the beginning of a brave experiment, not the end. Telling ourselves this country is flawless has created the conditions for the kind of blindness that has brought us to today. Too often we have covered over the nation's flaws and allowed them to grow. Immigrants like myself learn quickly that racism, exclusion and poverty will be part of our lives, and yet we persevere. To love the United States does not mean to love it only, or to love it blindly.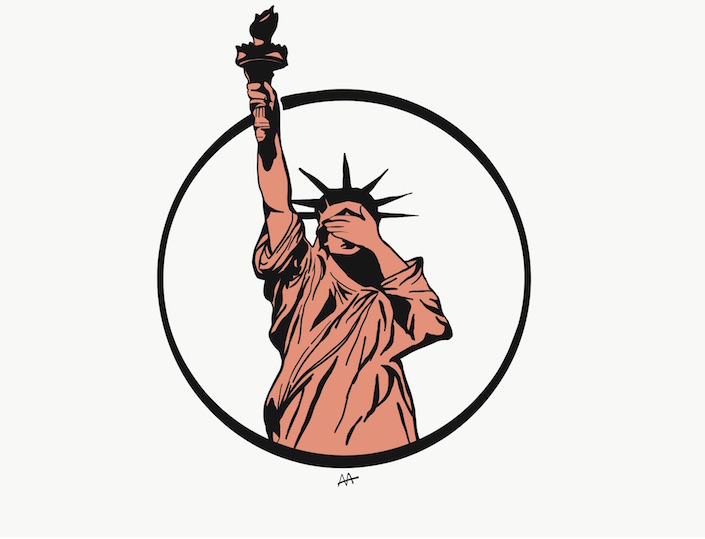 To be a dissident today means to share in the fire of passion for God's vision that fueled the people of Israel and nurtured Jesus. To be a dissident today will mean to finally understand the depth of Jesus' words in the Beatitudes. You are blessed by sharing the fate of the dispossessed, and this work will be difficult and painful, but perhaps it will bear the most beautiful fruit within you. You will be the bearer of a box full of love for someone whose dignity has been trampled.
America the beautiful, be beautiful.