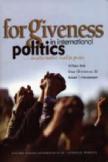 This extremely useful book brings together the major conclusions of seven years of conferences on forgiveness sponsored by Washington's Woodstock Theological Center held in collaboration with the Office of International Justice and Peace of the United States Conference of Catholic Bishops. These conferences took their major cue from the Protestant social ethicist Donald W. Shriver's call for a new home for forgiveness in the sociopolitical realm. The participants were leading figures and decision makers who had worked on the conflicts in the former Yugoslavia, Northern Ireland and South Africa, the principal case studies. The first value of the book, then, is that it summarizes and provides a concise record of this excellent dialogue for those of us without the time to read the complete transcripts. The entire book can be read in a couple of hours, making it a perfect synthesis for international-relations practitioners. The appendix, moreover, describes and lists contact information for 20 organizations engaged in conflict resolution.
The authors follow Shriver for their principal definition: Forgiveness in a political context is an act that joins moral truth, forbearance, empathy, and commitment to repair a fractured relationship. The topic of forgiveness can thus be located in the study of conflict resolution at the intersection of politics and religion. Political scientists and religious leaders usually commit grievous errors by reducing religion to politics or vice versa. The increased global occurrence of identity-based conflicts, with their extended cycles of revenge, however, has made it essential that both political and religious decision makers focus on all the consequences of their decisions, even unintended ones like the rise of Osama bin Laden and the historic enmity between Croats and Serbs. Failure to do so results in short-term political or religious fixes for immediate problems, but not long-term peace. Bole, Christiansen and Hennemeyer get the political-religious relationship right, because all three have had significant experience in both realms. The book also provides the bridge between theory and policy. It concludes with 16 rules for the application of forgiveness to concrete political situations.
Advertisement
From this reader's perspective, the authors' key insight is that forgiveness is not an isolated personal event, but a social process. [I]t goes far beyond the simple asking for or receiving of forgiveness that is characteristic of the interpersonal encounter (though even between two people, forgiveness is often not straightforward or explicit). One distinct advantage of the process notion is that it guards against an instantaneous forgiveness that may be too quick or superficial. In short, this is not a simple recipe book to be applied mechanically, but a call to deeper wisdom in international negotiations. My secondary emphasis would be on the book's superb treatment of the significance of moral truth and of memory in the process.
It would be unfair to ask the writers for a universal coverage they did not intend, but let a California academic who studies East Asia note that ex-South Korean president and Nobel Prize winner, Kim Dae Jung, is mentioned only three times in the text and that the Korean case is not integrated into the book's theory. In a global treatment of forgiveness and reconciliation, Kim ranks with Bishop Desmond Tutu of South Africa. However flawed the process, Europe has dealt more forthrightly with the memory of Nazi atrocities than Asia has done with the memory of Japanese imperial expansion.
The sections on moral truth, memory and cycles of revenge should be required reading in East Asian capitals. Major conceptual challenges remain, of course, in relating an understanding of forgiveness that derives from the religions of the book to most Asian intellectual traditions. The Middle East gets much better coverage than Asia in this book, helped, among other factors, by the contribution of the conflict resolution specialist Rabbi Marc Gopin, Father Drew Christiansen's knowledge and experience of the Palestinian question and a cultural context embodying the religions of the book. Latin America, principally in comparing the Truth Commissions in Chile and El Salvador to the South African one, also receives decent coverage.
Finally, this book would make a superb anchor for a senior or graduate political science or religious studies seminar on forgiveness. I would combine it with Tutu's No Future Without Forgiveness, Gopin's Between Eden and Armageddon, and R. Scott Appleby's The Ambivalence of the Sacred, with the Oslo Process as the principal case study. People who study and practice international relations owe a debt to Bole, Christiansen and Hennemeyer for collecting this material, articulating and relating its major themes, and delineating the salience of forgiveness for international peace. Those who formulate United States policy in Iraq and the rest of the Middle East should take note of this book and all the determinates of peace not covered by Realpolitik!