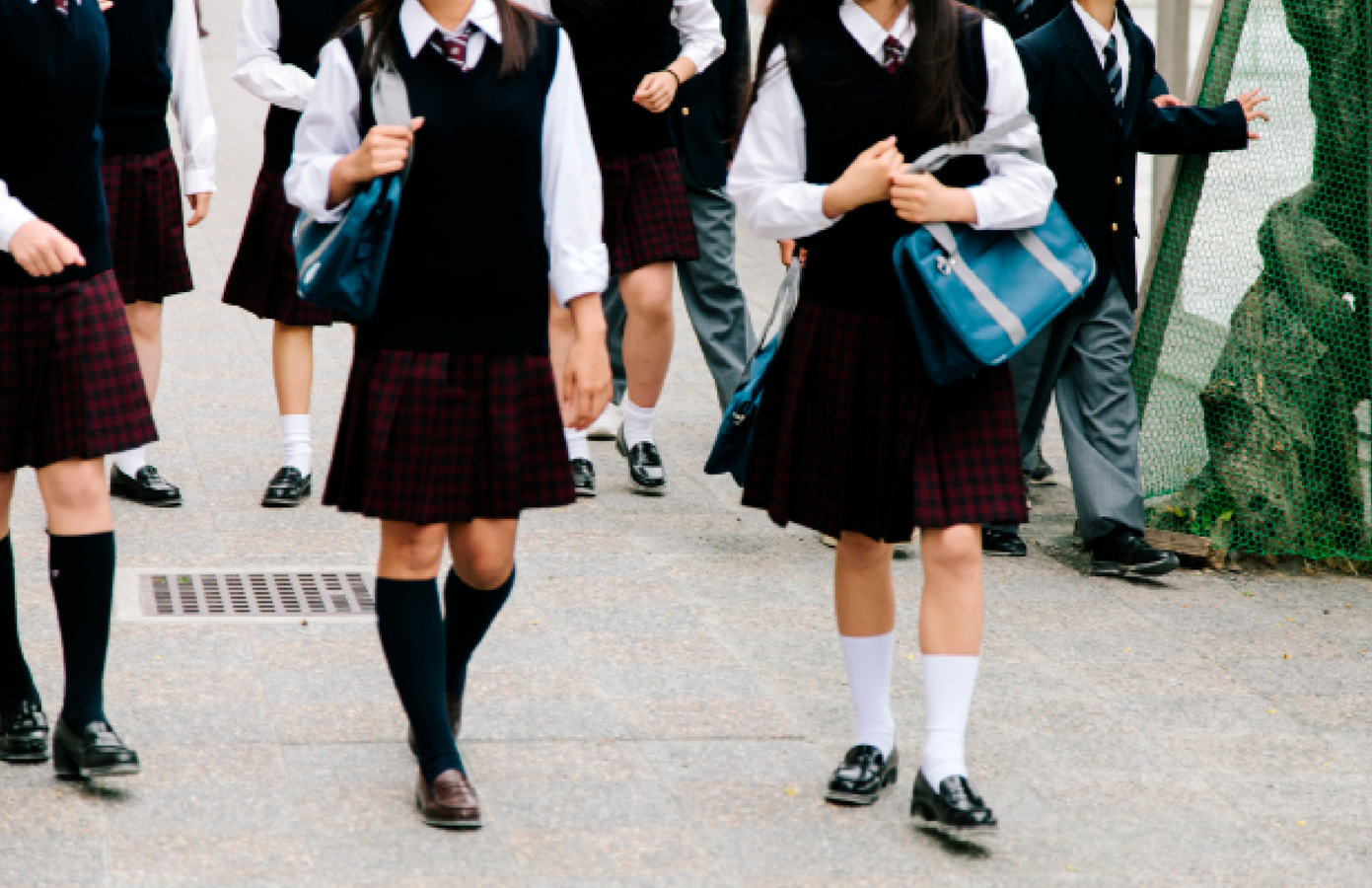 'I am very grateful I taught girls': teaching theology at a Jesuit school for young women
Editor's Note: Erika Rasmussen graduated from Regis Jesuit High School in Denver, Colo., in 2016. Regis Jesuit is the only Jesuit high school in the United States that offers single-sex education for both boys and girls. She interviewed her high school theology teacher, Mary Muldoon, for America. This interview has been edited for length and clarity.
Regis Jesuit High School teaches both boys and girls, but they're taught separately. This is very rare for a Jesuit school. How did you find your way to this unique place?
The short answer is God, or something like that. Karma. God. When my family moved to Denver in 2000, Regis Jesuit was building a school for girls, scheduled to open in three years. We drove by and looked at the school—and this is weird—but I told my husband Tom, "I'm going to teach there in three years." I had a spiritual director who was a Franciscan nun; she loved the Jesuits. The year before the girls' school was going to open, she said, "You should go volunteer at the boys' school. You need to get your foot in the door." So I went to Father Sidney, and he put me in Sister Pat Dunphy's classroom as a volunteer.
The next year, I applied to the boys' school—and I got a rejection letter. They didn't need a theology teacher. Then the girls' school called me. I just feel like it was where I belonged. Sometimes it just seems like we get what we need. Maybe the Jesuit school needed me, but I sure needed the Jesuits. It gave me a home, because I feel at home with the Jesuit spirituality.
My students teach me about true spirituality. They teach me about God.
Share with us a memory from the beginning of your time teaching girls in the girls division?
We did everything. We were just a small staff and a small school, and we were building something new. It was exciting to build a girls' school and to participate in every level of it.
What first surprised you about teaching all girls?
Well, I've never done anything else. I stayed home with my kids, and before that, I was a director of religious education, and before that I was a Benedictine nun. I came to be very grateful that I taught girls, because it was a time for girls rising, claiming who they were and being strengthened by good academics and good spirituality. We gave the girls a very good experience, and the girls rose to it. Look at you all: You were hungry for that kind of experience.
What do your students teach you?
Well, over the years, hard things have happened in Denver, starting with Columbine. These years of the 21st century have been really difficult from 2000 until now, with all these school shootings, with our environment, with contentious elections, with identity and now Covid. But what I see is a real hunger for spirituality. My students teach me about true spirituality. They teach me about God. Some of them don't believe in God, and they still teach me about God. My students are very much examples to me. They're very loving these days, very accepting, very kind. I'd say I get more out of teaching than I give in many, many ways.
When I asked my students which of the beatitudes they identified with, they said, "Blessed are the peacemakers."
What do your students teach you about God?
That God is big, and not to be contained in my ideas.
Regis Jesuit is obviously a Catholic school, but people come from all sorts of different backgrounds, including myself. Have you seen interfaith dialogues blossoming between different understandings of the world in the girls you're teaching?
The number-one class girls take senior year is "God Concepts," which focuses on world religions. They're very open to talking to each other about their faith. The trouble is, and this is kind of controversial, but the Catholic Church can also polarize people these days, right? America had that article about how to dialogue with opposing viewpoints in the church. And I think we need more of that.
When I asked my students which of the beatitudes they identified with, they said, "Blessed are the peacemakers." They're tired of all this combat. They're hungry for dialogue.
High school for me was both very wonderful and very painful, and I know I'm not alone in that. From your perspective as a teacher, what is it like to be a teenage girl in 2021?
I think each student has a very unique experience depending on many, many, many factors. Your experience, Erika, differentiated you. And then there are teenage girls of color who have a different experience. There are L.G.B.T.Q. girls who have a different experience. This is where cura personalis comes in. I hate to say anything about high school girls generally—except that it would be important to listen to each one and not lump them together, because each one comes to the table with such unique experiences.
Jesuit educators believe in thinking for yourselves: not teaching you what to think, but how to think. That's a great Jesuit gift.
It has been noted that single-gender education works really well for girls, and maybe not as well for boys. Would you have any insight there?
That's a dilemma, isn't it? I think Regis is more aware now that we can't have such separate schools. We have been doing more and more together, while still preserving [the single-sex model]. Some people criticize that we do too much together and some people criticize that we don't do enough together. I think Regis is trying. I believe we have really good administrators and really good teachers who keep in mind that they want to do the best for everybody involved.
How do you think Ignatian spirituality uniquely intersects with a high school girl's experience?
The whole thing of becoming more of who you're meant to be: Ignatian spirituality gives you permission to do that, to see God in anything that you want to do, anybody you want to be. To realize that God is part of that can give high school girls a great freedom. Jesuit educators believe in thinking for yourselves: not teaching you what to think, but how to think. That's a great Jesuit gift.
Jesuit spirituality really rejoices in the human, the human who is not perfect. I think that can help girls with their spirituality, that they can rejoice in just being human.
When I was in high school, I believed a slew of really terrible things about myself that aren't true. And I'm still learning how to see myself clearly. Are there things that girls at Regis Jesuit believe about themselves that aren't true, in the way that God loves them? What do you hope for them and for those beliefs?
If I would define God as anything, it would be love. God loves what God has created. That's what prayer is. It's just letting yourself really be loved by God, and not beating yourself up. Sometimes there are things we do that aren't good for ourselves, but that's not God beating us up. God just wants our joy and our happiness.
I have a great spiritual director who always leads me to the love of God. And when I leave him—he is a Jesuit—I always feel that sense of God really loving me, and loving the world, and loving the people in the world, and nature and animals. My director helps me to see that.
Jesuit School Spotlight is a monthly feature focusing on Jesuit middle and secondary schools from around the country. It is underwritten in part by Jesuit high schools of the USA East Province of the Society of Jesus.