Meet the 13 New Cardinals
Last month, Pope Francis announced his intention to create 13 new cardinals at the 2019 Ordinary Public Consistory on Oct. 5, choosing prelates whose lifelong careers reflect their commitment to serve the marginalized and local church communities.
The cardinals-designate' appointments further reveal the pope's mission to diversify the College of Cardinals: The prelates hail from 11 different nations and represent multiple religious orders, including the Society of Jesus. 
This article was compiled from cardinal profiles published by Catholic News Service.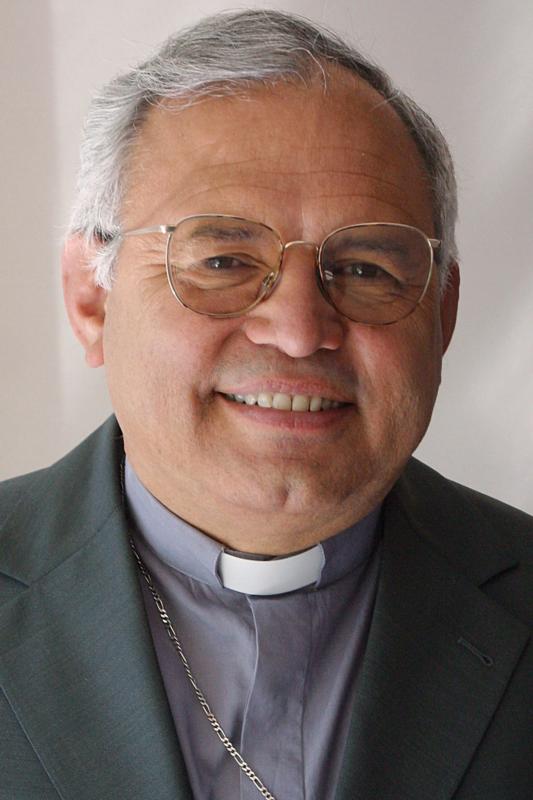 Bishop Álvaro Ramazzini Imeri (Guatemala), 72, bishop of Huehuetenango
Bishop Álvaro Ramazzini Imeri was born on July 16, 1947, in Guatemala City. He was ordained to the city's presbyterate when he was 24 years old, earned a doctorate in canon law at the Pontifical Gregorian University in Rome and served as seminary rector in the Major Seminary of Guatemala.
In 1988, Pope John Paul II appointed Ramazzini as the fourth bishop of San Marcos before he was transferred to the Diocese of Huehuetenango in 2012, where his work has primarily focused on migrants and the rights of indigienous people.
The cardinal-designate has developed a reputation for denouncing injustices carried out by multinational corporations and the Guatemalan government, and has consistently empowered the poor and marginalized to stand up against oppression.
Supporters believe that becoming cardinal will amplify Bishop Ramazzini's voice for social justice issues in the region.
Archbishop Cristóbal López Romero, S.D.B. (Spain), 67, archbishop of Rabat, Morocco
Archbishop Cristóbal López Romero was born in Vélez-Rubio, Spain, on May 19, 1952. He joined the Salesians of Don Basco in 1964 and was ordained as a priest in 1979.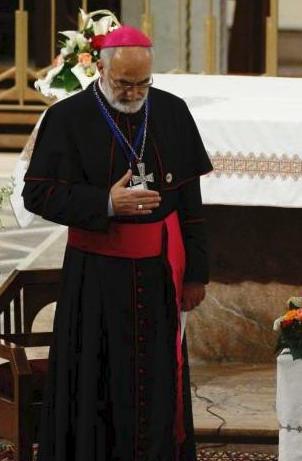 The new cardinal's appetite for knowledge is apparent in his scholastic background; as a seminarian Romero studied philosophy and theology for seven years, and he earned a licentiate in Information Sciences from the Autonomous University of Barcelona in 1982.
Before the pope named him Archbishop of Rabat in 2017, Romero devoted himself to his pastoral ministry in Latin America, particularly in Paraguay, where he worked as a youth minister, parish priest, community teacher and missions minister at various points during the 19 years he spent there.
He also held administrative positions within his order, serving as the head of Salesian communities in Morocco, Paraguay, Bolivia and Spain.
Archbishop Romero's commitment to pastoral service, as well as his diplomatic efforts to establish good relations between Christian and Muslim religious leaders in Morocco, may have inspired his appointment to cardinal.
Bishop Eugenio dal Corso, P.S.D.P. (Italy), 80, bishop emeritus of Benguela
Bishop Eugenio dal Corso was born in Lugo di Valpantena di Grezzana, Italy, on May 16, 1939—making dal Corso one of the three new cardinals who are aged 80 or older, and therefore ineligible to vote in a concave.
Religious vocation seemed to call dal Corso early in his life; his father named him Eugenio in honor of Pope Pius XII and the cardinal-designate had decided by the age of 10 that he wanted to become a missionary when he studied at the Don Calabria Institute in Verona, Italy.
After his ordination in 1963, dal Corso went on to study dogmatics in Rome before moving to Argentina in 1975 to educate priests in the Diocese of Gregorio de Laferrere. After working for 11 years in the South American country, he was sent to Angola's capital, Luanda, where he set up a seminary in the Diocese of Uije.
He was ordained a bishop in 1996 by Pope John Paul II and served Saurimo Diocese until his 2008 appointment as bishop of Benguela. Although dal Corso retired as bishop of Benguela in March 2018, the new cardinal still remains active working with the poor in oil-rich southern Africa.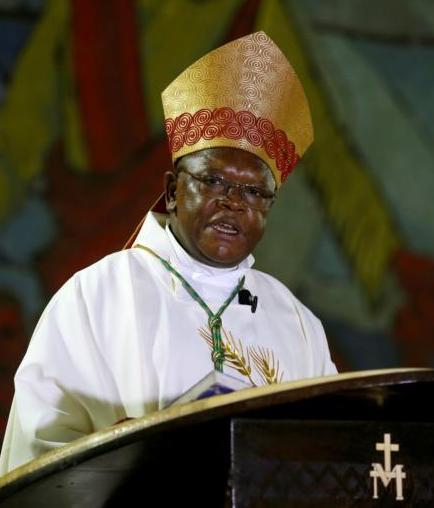 Archbishop Fridolin Besungu, O.F.M. CAP (Democratic Republic of the Congo), 59, archbishop of Kinshasa
Archbishop Friodlin Besungu was born into a rubber tapper's family in Boto on Jan. 24, 1960. He entered the Order of Friars Minor Capuchin in 1981 and prepared for the priesthood by studying moral theology at Rome's Alphonsianum Academy.
After completing his education in 1988, Besungu was ordained and became superior and the vice-provincial of the Capuchins' Congolese province. The cardinal-designate also taught theology at the Catholic Faculties of Kinshasa and the Mazenod Institute.
In 2004, he was appointed bishop of Bokungu-Ikela and apostolic administrator of Kole, becoming archbishop of Mbandaka-Bikoro in November 2016 and archbishop of Kinshasa in December 2018 after nine months as coadjutor to Cardinal Laurent Monsengwo Pasinya. Catholic associates said that the Congo's new cardinal will use his position to highlight Africa's problems, while also bringing a lifelong passion for human rights to the international stage.
Archbishop Ignatius Suharyo Hardjoatmodjo, (Indonesia), 69, archbishop of Jakarta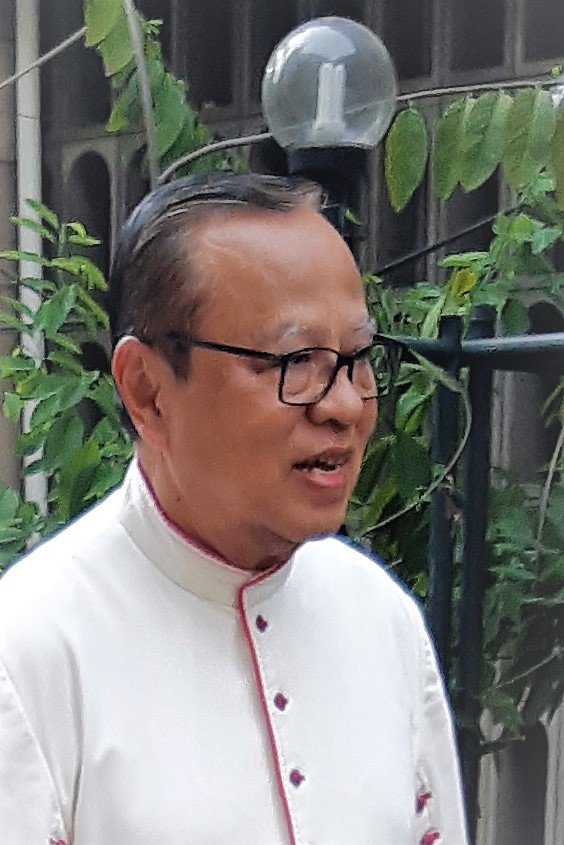 Archbishop Ignatius Suharyo Hardjoatmodjo was born in July 9, 1950, in Sedayu, Indonesia, near the city of Yogyakarta.
He was ordained in 1976 in Semarang; in 1997, he was ordained a bishop and served as archbishop of Semarang before he was transferred to Jakarta as coadjutor in 2009.
In 2016, the Archdiocese of Jakarta established a justice and peace commission to help address problems faced by marginalized groups in Indonesia's capital city, a major achievement for the Indonesian cardinal-designate.
Cardinal-designate Hardjoatmodjo is also a member of the Vatican's Congregation for the Evangelization of Peoples and serves as military bishop for Indonesia. Last November, he was reelected president of the bishops' conference for an unprecedented third term; he will head the conference until 2021.
Most recently, the archbishop urged environmental awareness in Indonesia for the country's severe plastic waste problem.
Archbishop Jean-Claude Hollerich, S.J. (Luxembourg), 61, archbishop of Luxembourg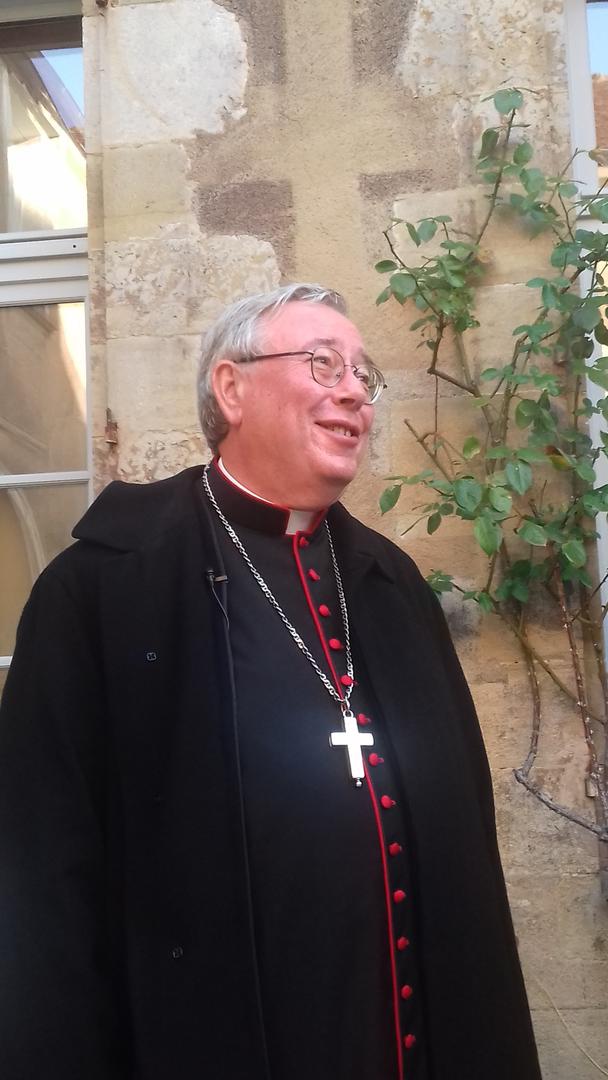 Archbishop Jean-Claude Hollerich was born on Aug. 9, 1958, in Differdange, Luxembourg. The cardinal-designate studied at Rome's Pontifical Gregorian University and joined the Jesuit order in 1981, serving his novitiate in Belgium. From 1985-89, Hollenrich studied Japanese at Tokyo's Catholic Sophia University, before returning for his ordination in Brussels in April 1990.
Pope Benedict XVI appointed him archbishop of Luxembourg, and he was consecrated in October 2011. He served as president of the Conference of European Justice and Peace Commissions, 2014-2018, and head of the Youth Commission of the Swiss-based Council of Bishops' Conferences of Europe.
Elected COMECE president in March 2018, Cardinal-designate Hollerich has supported the work of European Union institutions and backed European integration, while also urging E.U. reforms and a greater openness to dialogue.
José Tolentino Calaça de Mendonça (Portugal), 53, archbishop, chief archivist and librarian of the Holy Roman church
Archbishop José Tolentino Calaça de Mendonça was born on Dec. 15, 1965, in Machico, a city on the island of Madeira off the coast of Portugal. The same year José Mendonça was ordained as a priest in 1990, he published his first volume of poetry, Os Dias Contados ("The Days Counted").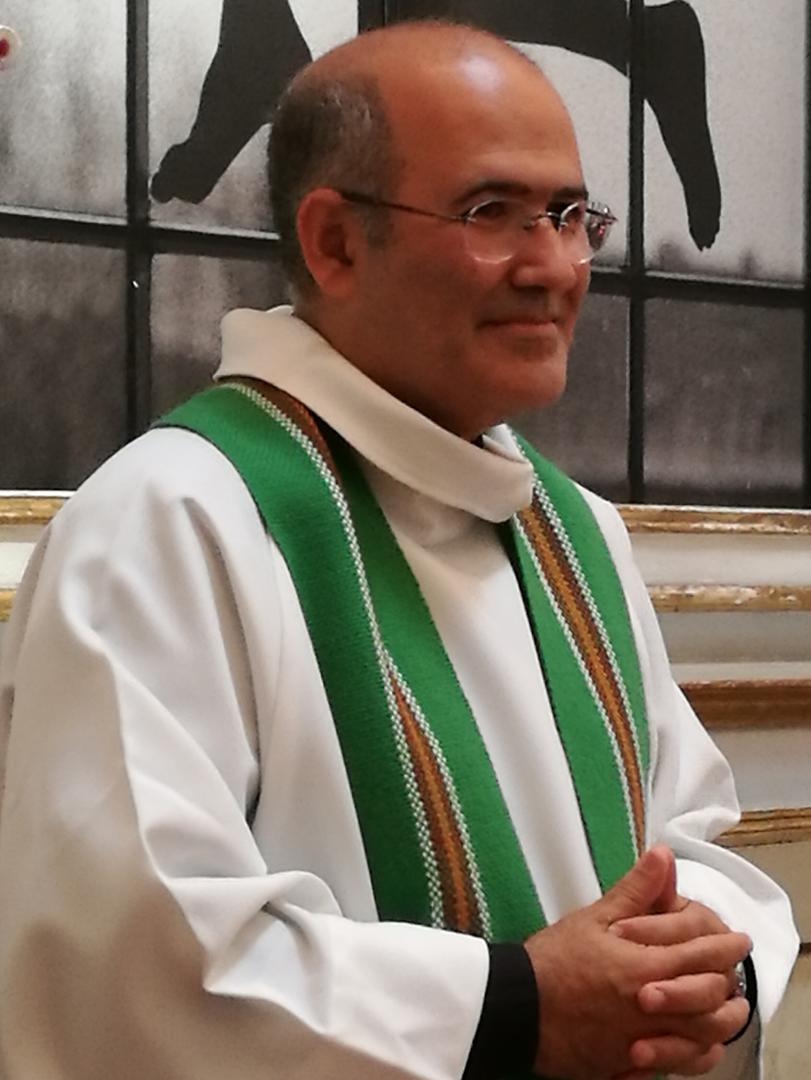 Since his ordination, the cardinal-designate has authored multiple essays, poetry collections, spiritual guides and six books concerning the relationship between Christianity and life, and has received several literary awards and prizes for his efforts.
José Mendonça earned his master's in biblical sciences at the Pontifical Biblical Institute in Rome in 1992 and was awarded a doctorate in biblical theology from the Portugeuese Catholic University (U.C.P.) in 2004.
Throughout his vocation, the new Portuguese cardinal has held numerous positions in academia, including lecturer at the Funchal seminary, rector of the Pontifical Portueguse College in Rome, vice rector and Dean of the Faculty of Theology at U.C.P.
In 2018, the pope named José Mendonça the Vatican archivist and librarian of the Holy Roman Church and appointed him Archbishop of Suava.
Archbishop Juan de la Caridad García Rodríguez (Cuba), 71, archbishop of San Cristòbal de Havana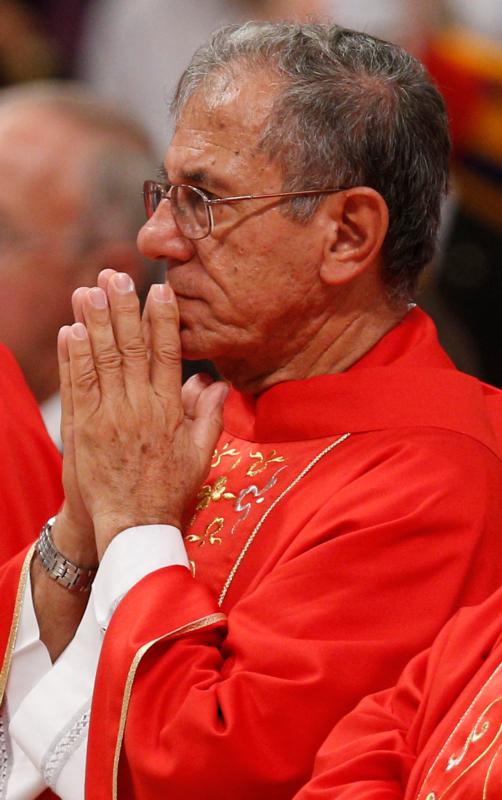 Archbishop Juan de la Caridad García Rodríguez was born on July 11, 1948, in Camagüey, Cuba.
He was ordained in 1972 after attending seminary in Havana, making the new cardinal a member of the first group of Cuban priests to be trained entirely in Cuba.
In 1997, Rodríguez was appointed auxiliary bishop of Camagüey, elevated to archbishop in 2002 and later succeeded Cardinal Jamie Lucas Ortega y Alamino as archbishop of Havana in 2016.
He has been a member of the Pontifical Council for Justice and Peace since 2007. He also served as president of the Cuban Conference of Catholic Bishops from 2006 until 2010.
The cardinal-designate is distinguished for his work catechizing the church and evangelizing to the younger generations in Cuba, notably enlisting the help of grandparents to educate their grandchildren about Catholicism during a time when the communist government discouraged religious practices.
Rodríguez also worked to establish prison ministries in the late 1980s after the government gave Catholic pastoral workers permission to visit inmates.
Archbishop Matteo Zuppi, (Italy), 63, archbishop of Bologna
Archbishop Matteo Zuppi was born in Rome on Oct. 11, 1955, as the fifth of six children. He entered the Palestrina diocesan seminary, about 25 miles east of Rome, and studied at the Pontifical Lateran University, earning a degree in theology.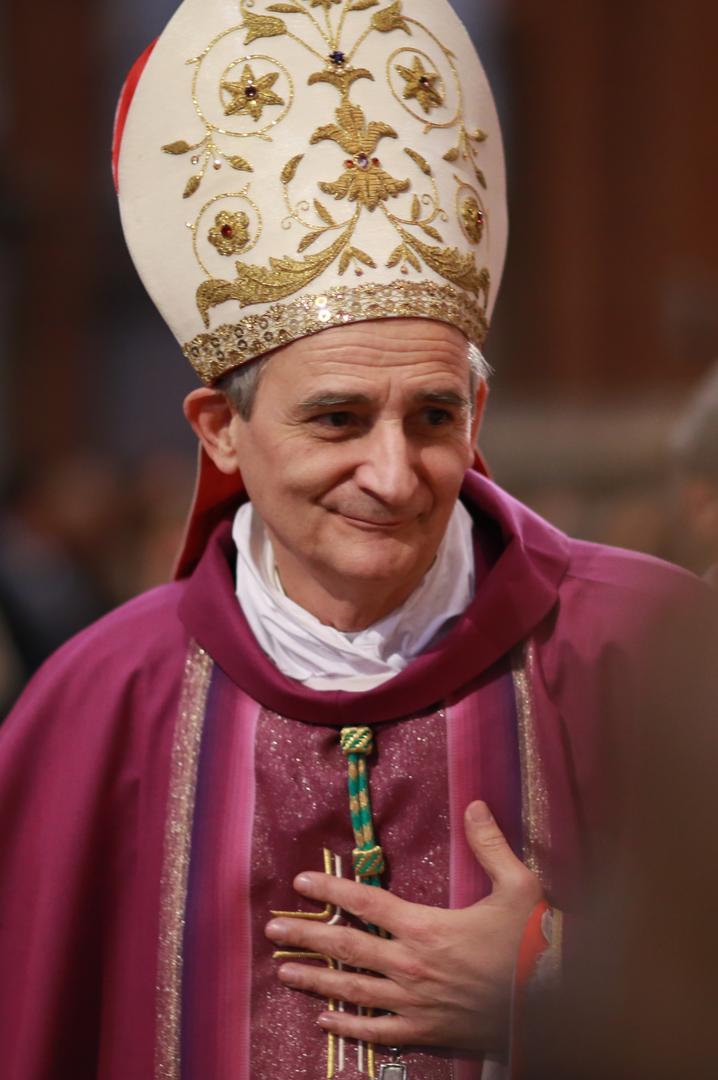 He also earned a degree in the history of Christianity from Rome's La Sapienza University. Ordained to the priesthood for the Diocese of Palestrina in 1981, most of his pastoral work took place in Rome, and he was incardinated into the Diocese of Rome in 1988.
Always close to the headquarters of Sant'Egidio, Zuppi served for almost 20 years as rector of the nearby Church of the Holy Cross and as assistant pastor of the Basilica of Santa Maria in Trastevere from 1981 to 2000 before becoming pastor of the parish.
On a diocesan level, he served on the priests' council and as prefect of the Trastevere area parishes. The new cardinal rides his bicycle around Bologna and is known for his particular care for and personal relationships with the elderly, the poor and migrants.
Michael Czerny, S.J. (Czechoslovakia and Canada), 73, undersecretary for the section of migrants in the Dicastery for the Service for Integral Human Development
Father Michael Czerny was born in what was Czechoslovakia in 1949 and arrived in Montreal when he was 2 years old.
He graduated from Spokane's Jesuit-run Gonzaga University in 1968 with a joint degree in philosophy and literature.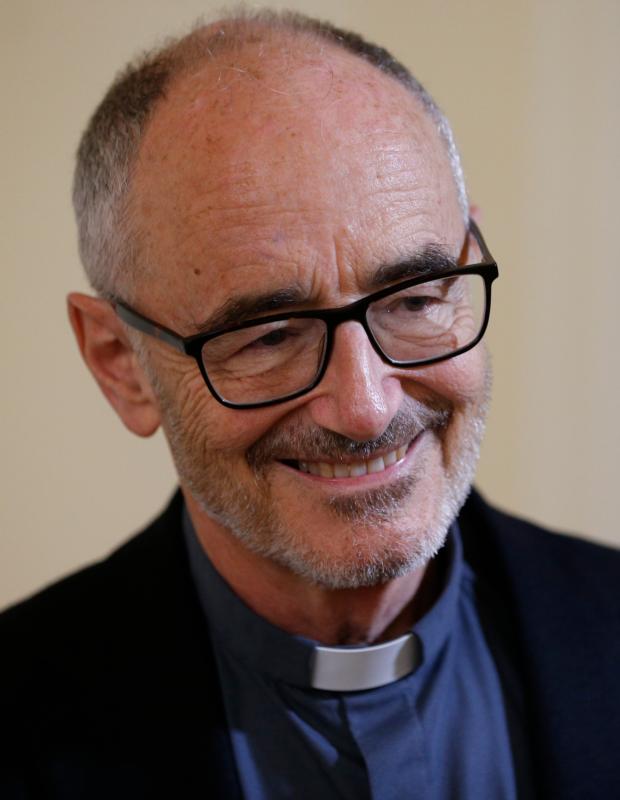 The next year he entered the University of Chicago, where he earned a doctorate in the analysis of ideas and the study of methods—an interdisciplinary humanities program unique to the university—with a study of Christian-Marxist dialogue.
In 1973, he was ordained and, six years later, he founded the Jesuit Center for Social Faith and Justice in an East End Toronto neighborhood. Czerny was one of several Jesuits who volunteered to replace those murdered in 1989 in San Salvador, El Salvador, during the Central American country's civil war.
He left El Savador in 1992 to head the secretariat for social justice of the Jesuit curia in Rome.
Ten years later, he became the founding director of the African Jesuit AIDS Network, established by the order's provincials of Africa. Based in Kangemi, a slum on the outskirts of Kenya's capital, Nairobi, he monitored and coordinated Jesuit work on AIDS already taking place in 30 African countries.
In 2010, he was asked by Cardinal Peter Turkson of the Pontifical Council for Justice and Peace to be his personal assistant. He served there for six years, until Pope Francis appointed him to his current undersecretary position.
Archbishop Michael Fitzgerald, m. Af. (England), 82, archbishop emeritus of Nepte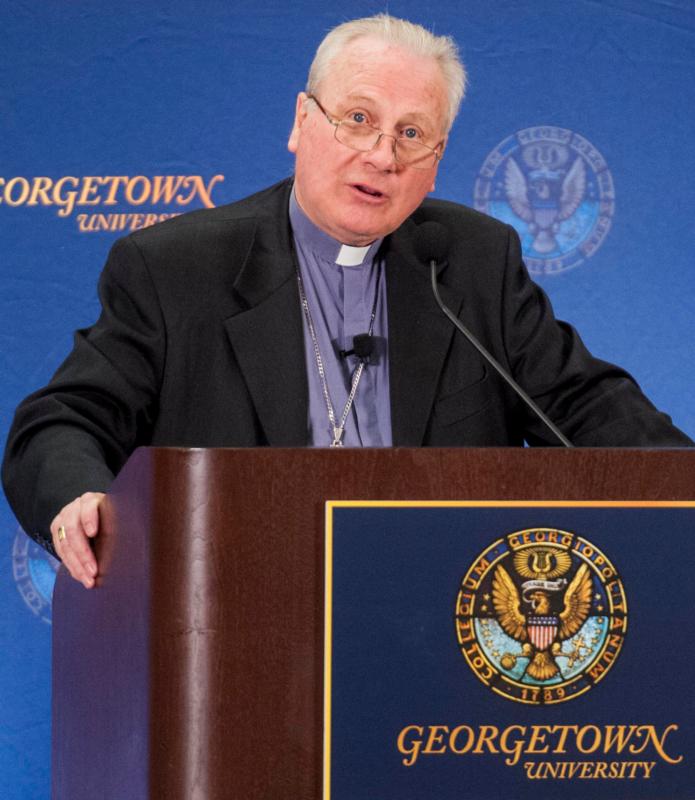 Archbishop Michael Fitzgerald was born on Aug. 17, 1937, to Irish parents in a small town north of Birmingham, England—making Archbishop Fitzgerald one of the three new cardinals who are aged 80 or older and therefore ineligible to vote in a concave.
He was ordained a priest in 1961 at the age of 23 and spent two years teaching courses on Islam to Muslim and Christian students in Kampala, Uganda, during the reign of the dictator Idi Amin. Fitzgerald also lived for two years in northern Sudan, carrying out dialogue with Muslims and proclaiming the Gospel to a small Christian community there.
His experience made him one of the Catholic Church's foremost experts on Islam and the Quran, and in 1987 he was appointed secretary of the Vatican's Secretariat for Non-Christians, which later became the Pontifical Council for Interreligious Dialogue.
He was ordained a bishop in 1992 and became archbishop in 2002 when he became president of the pontifical council.
Even though he retired at age 75 at the end of 2012, retirement for cardinal-designate Fitzgerald meant going to the Missionaries of Africa community in Jerusalem to welcome pilgrims, teach courses on the Bible and give talks on Islam.
Archbishop Miguel Ángel Ayuso Guixot, M.C.C.J. (Spain), 67, archbishop and president of the pontifical council for inter-religious dialogue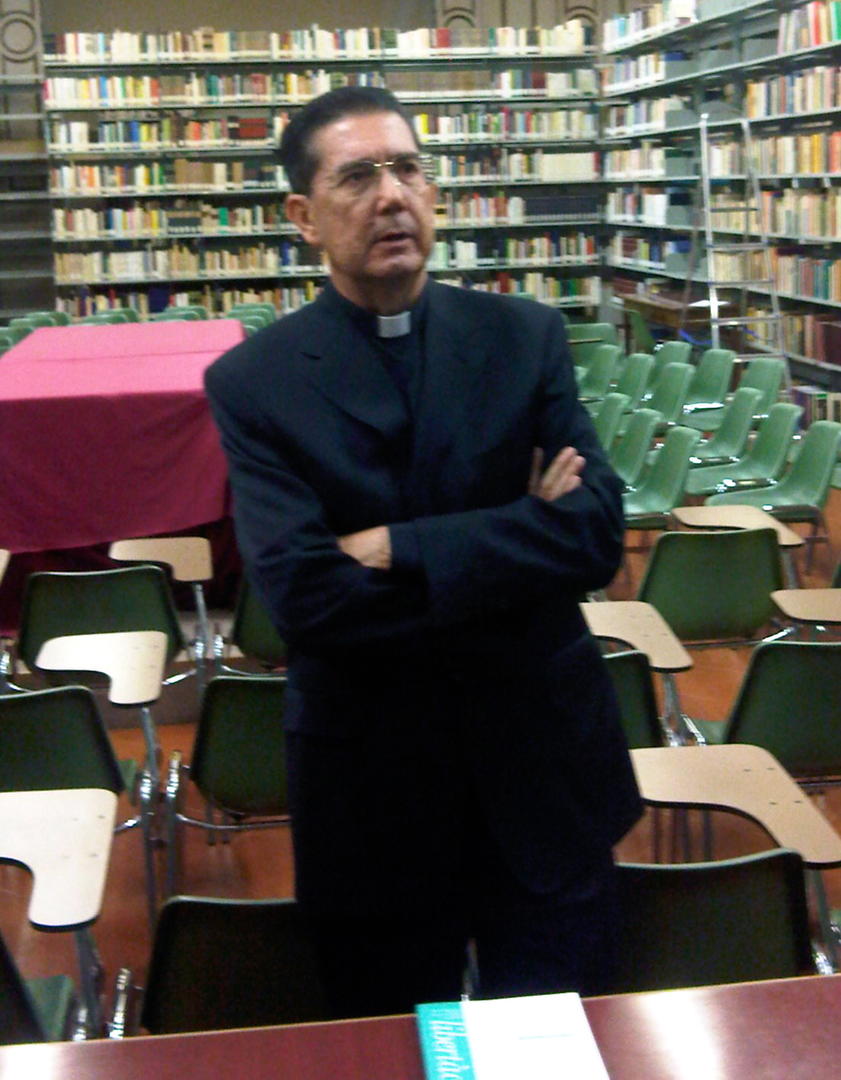 Archbishop Miguel Ángel Ayuso Guixot was born in Seville, Spain, on June 17, 1952. Two years after joining the Comboni Missionaries of the Heart of Jesus, he was ordained in 1982. That same year he earned a licentiate in Arabic and Islamic studies at the Pontifical Institute of Arab and Islamic Studies in Rome.
After his graduation, Guixot served as a missionary in Sudan and Egypt until 2002 and facilitated multiple inter-religious discussions in the Middle East. He was appointed bishop of Luperciana by Pope Francis in 2016.
In May 2019, the pope named the Comboni cardinal-designate as president of the Pontifical Council for Interreligious Dialogue, for which he had previously served as secretary. Archbishop Guixot was also instrumental in restoring dialogue between the Vatican and Al-Azhar University, the epicenter of Sunni Islamic theology.
Archbishop Sigitas Tamkevicius, S.J. (Lithuania), 81, archbishop emeritus of Kuanas
Archbishop Sigitas Tamkevicius was born on Nov. 7, 1938, into a farming family in Krikstonys, Lithuania—making Tamkevicius one of the three new cardinals who are aged 80 or older, and therefore ineligible to vote in a concave.
He began priesthood training in 1955 and was ordained in 1962 after a compulsory period in the Soviet army. In 1968, while working in parishes, he was secretly admitted to the outlawed Jesuit order but had his state priest's license revoked a year later for signing a petition against Soviet restrictions on the Kaunas seminary.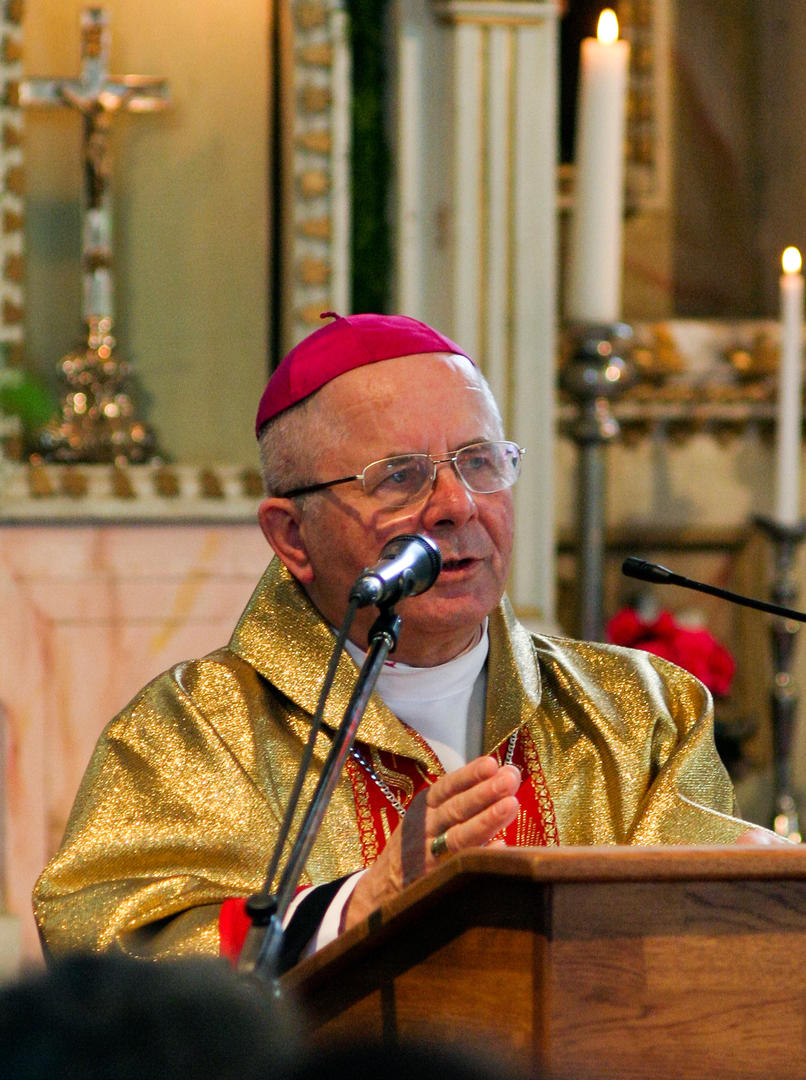 In 1972, after working in a metal factory and digging land reclamation ditches, he began editing an underground Chronicle of the Catholic Church in Lithuania, which became the Soviet Union's longest-running self-issued journal.
In November 1978, a month after the election of the Polish Pope John Paul II, he co-founded a Catholic Committee for the Defense of Believers' Rights, which issued 20 documents and petitions within a year, gaining support from more than 500 clergy.
Arrested in 1983, Archbishop Tamkevicius spent six months in a K.G.B. prison in Vilnius, before being sentenced to six years' hard labor. In 1988, he was exiled to Siberia to complete the sentence.
The cardinal-designate was named auxiliary bishop in 1991, as the country's independence was recognized and in 1996, he replaced Cardinal Vincentas Sladkevicius, another former exile, as archbishop of Kaunas.
He served several terms as bishops' conference president, steering the Lithuanian church through the country's entries into NATO and the European Union, as well as controversies with its governments over abortion, divorce, religious education and mass emigration before his retirement as archbishop in 2015.