Lenten penitence and our reckoning with gun violence
There has been a change in this country, a kind of turning and a reckoning with our gun sickness, and it has taken place during the liturgical season of Lent. The massacre at the Marjory Stoneman Douglas High School took place on Ash Wednesday, and the national March for Our Lives happened on Saturday at the outset of Holy Week.
Lent, a 40-day season of fasting, prayer and atonement, begins with a smudge of ash on the forehead to remind the sinner of her mortality and culminates with the seven days between Palm Sunday and Easter Sunday when Jesus was celebrated, betrayed, reviled, executed, placed in the tomb and then, on Easter, not found there anymore. This is not to say that this new national awareness and demand for change by our children is a Christian movement. It is not. But the language of repentance and penance is still apt.
Have we as a nation, in the last 40 days, at last begun to face the deep sin of our culture: the twisted preference for guns over human life, even the lives of children? David Hogg and Cameron Kasky and Emma Gonzalez are not letting us get away with it anymore. They are looking all of us in the eye and saying it is time to repent, it is time to look at ourselves, and it is time to change.
Have we, in the last 40 days, at last begun to face the deep sin of our culture: the twisted preference for guns over human life?
The iconic images of Emma Gonzalez affect us on a deep level and have already been transformed into innumerable T-shirts, posters and other works of art. Part of the reason her image resonates so strongly is our nation's long overdue need for penitence—represented in some part by her shaved head. Ms. Gonzalez says she adopted the style simply because it is easier than taking care of a thick head of hair. But regardless of her own reason for it, the visual image of a shorn woman functions on its own in powerful and unsettling ways.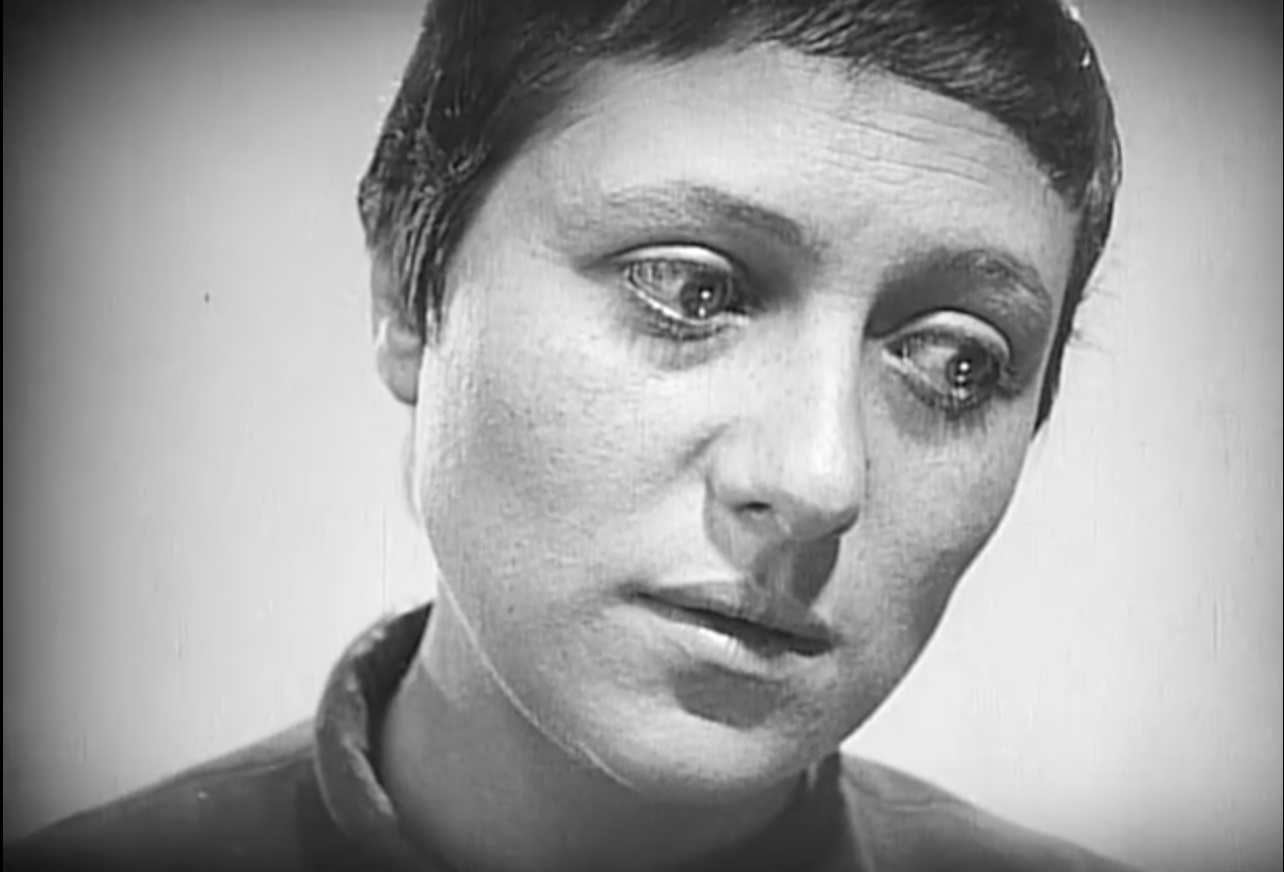 Men in power have longshaved women's heads as a way to debase and humiliate them. French women who were accused of having collaborated with the Nazis were shorn in public and paraded through the streets to be reviled, mocked and spit on by the masses. At many times in history, forcibly shaving a woman's hair, because it was supposedly her most beautiful and valuable feature, has been used as punishment for adultery or other sexual sins. Recall the humiliation of Fantine, the prostitute in Les Miserables who is forced to sell her hair to save her child; her shaved head represents the very depth of her poverty and debasement. Saints like Joan of Arc and Rose of Lima shaved their heads to defy the authorities, whether familial or ecclesiastical. (Ms. Gonzalez's resemblance to Renee Maria Falconetti in the 1928 silent film "The Passion of Joan of Arc" has been noted.) Even Britney Spears shaved her head when she had simply had enough of the demands of being a celebrity.
But what of the child who shaves her own head, for reasons of convenience, and then refuses to look down in shame or be pitied as a lunatic having a nervous breakdown? Who instead looks out at her country and the entire world with strength and defiance?
What of the child who shaves her own head and then refuses to look down in shame?
Emma Gonzalez is the Lenten penitent, but it is our sin being inscribed on her body. It is we who are humiliated when we meet her gaze. Her shaved head and her fierce and unapologetic expression force us to reckon with our own sins—the sins of having done nothing at all when mass shooting after mass shooting took place in our schools, movie theaters, concert venues, nightclubs and post offices. The sin of the sickening fact that since 1968 there have been over 1.5 million gun deaths in America, with numbers increasing every year, and we have done nothing whatsoever to stop it. This Lenten season has been different because we have been forced, by children, to face what we have done and to begin to reckon with it and turn away from it. It is past time for the United States to "repent, and turn away from sin" as the priests say each year as they apply the ashes.
Holy Week begins with a procession—Jesus' triumphant entrance into Jerusalem—and ends with the resurrection. Our procession was the march in Washington and in so many other communities across the United States. What will the accompanying resurrection be? The resurrection need not be only a belief in the literal raising of someone from the dead (after all, we can also find that in zombie movies). It can also be a belief in the profound idea that death does not have to be the end because what is true and just can never be eliminated by death. Emma Gonzalez and the other Parkland survivors know this. They witnessed the death of their friends and have turned that horror into a journey of hope and action and life. Let us get in line and follow them.
[Want to discuss politics with other America readers? Join our Facebook discussion group, moderated by America's writers and editors.]