The deeply spiritual work of Anne Rice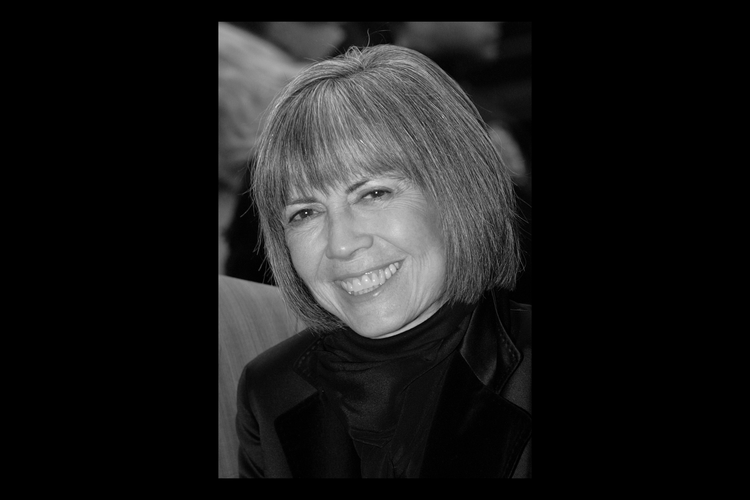 In this April 25, 2006, file photo, writer Anne Rice arrives to the opening night of the new Broadway musical "Lestat," in New York. Rice, the gothic novelist widely known for her bestselling novel "Interview with the Vampire," died late Saturday, Dec. 11, 2021, at the age of 80. Rice died due to complications from a stroke, her son Christopher Rice announced on her Facebook page and his Twitter page. (AP Photo/Dima Gavrysh, File)
Upon her death at age 80 on Dec. 11, the writer Anne Rice was rightly hailed as a genius of the Gothic novel. Rice also possessed a profoundly ethical imagination, using dark supernatural characters—vampires, witches, mummies and werewolves—to paint tableaus of moral reckoning, and a deeply spiritual outlook that informed all her writings.
Rice, who died of complications from a stroke, is most famous for her "vampire novels," including Interview With the Vampire (1976) and its sequels. Rice wrote numerous other stand-alone and sequelized novels, but she repeatedly returned to the "Lestat" series, publishing her latest installment in 2018 at the age of 77. She also wrote a memoir about her return to the Catholic faith of her childhood and two books on the life of Christ.
Anne Rice credited the polyglot Catholicism of New Orleans with influencing her imagery, literary sensibilities and theological concerns.
She was always closely identified with New Orleans, where she was born in 1941 and where she made her home for many decades after time in Texas and California. She credited the polyglot Catholicism of New Orleans with influencing her imagery, literary sensibilities and theological concerns. In a 2014 interview with America, she described her parents as "both deeply Catholic, and lovers of Catholic writing and art." Her father, she said, had been educated in a Redemptorist seminary in Missouri, and her mother "taught me a vital and rich Catholicism, and a very compassionate Catholicism."
Rice left the church as a young woman but began practicing her faith again in 1998; she told America in a 2008 interview that she had left "the undead" behind and taken up a four-part biography of Jesus. (Rice fans may be reminded of what the vampire Lestat says in Rice's novel Memnoch the Devil: "The atheism and nihilism of my earlier years now seems shallow, and even a bit cocky.") In the years following, Rice produced her two beautiful works of historical fiction about Jesus (Christ The Lord: Out of Egypt in 2005 and Christ the Lord: The Road to Cana in 2008) and her spiritual memoir, Called Out of Darkness (2008).
Two theologians she said had a strong influence on her writing were Karl Rahner and Teilhard de Chardin. "I have found Rahner's writing almost mystical in its intensity and it has helped me to articulate my own search for the Divine and love of the Divine," she told America in 2014. She also noted the influence of "the heroic lives of the saints. I remain obsessed with heroism, seeing the vampires as dark heroes, and sometimes saints. The Catholic aesthetic pervades all I do."
Two theologians Anne Rice said had a strong influence on her writing were Karl Rahner and Teilhard de Chardin.
Her return to Catholicism did not end happily, however; in 2010, she wrote on her Facebook page: "Today I quit being a Christian.... I remain committed to Christ as always but not to being 'Christian' or to being part of Christianity. It's simply impossible for me to 'belong' to this quarrelsome, hostile, disputatious, and deservedly infamous group. For ten years, I've tried. I've failed. I'm an outsider. My conscience will allow nothing else." She later cited the U.S. Catholic bishops' opposition to same-sex marriage legalization as a tipping point in her disaffiliation with the church.
Rice also wrote: "My faith in Christ is central to my life. My conversion from a pessimistic atheist lost in a world I didn't understand, to an optimistic believer in a universe created and sustained by a loving God is crucial to me. But following Christ does not mean following His followers. Christ is infinitely more important than Christianity and always will be, no matter what Christianity is, has been, or might become."
In a public talk later, Rice mentioned that a friend who is a priest had given her the key to the sanctuary at his church. He had invited her to come to pray before the Eucharist at any time, should she ever wish to. "I appreciated the gesture," she said, but she also made it clear that the invitation would almost certainly not be accepted.
In the best book of Rice's later career, The Wolf Gift, a wise werewolf prays in a way that seems to crystallize the faith that Rice claimed toward the end of her life: "Dear God, help me. Do not forget me on this tiny cinder lost in a galaxy that is lost—a heart no bigger than a speck of dust beating, beating against death, against meaninglessness, against guilt, against sorrow."
Agonizing, honest, and alive with twists and turns, Rice's spirituality was a lifelong parallel to Jacob's wrestling with the angel who was probably God (Gn 32:22-32). Her writing is a late 20th- and early 21st-century feminist maturation of the "decadent Catholic" tradition typified in the 19th century by Charles Baudelaire and Joris-Karl Huysmans. The deepest terror that Rice's characters fear—all throughout her novels—is fear of damnation, ultimately understood as the absence of love. The redemption they find is through the body, reclaimed as divine.
Margot Adler submitted in Vampires Are Us (2014) that the spiritual core of the entire vampire genre is an ecological concern. We are fascinated by vampires because we know—consciously or otherwise—that we drain the earth's lifeblood, just as they drain their victims: "Vampires let us play with death and the issue of mortality. They let us ponder what it would mean to be truly long lived. Would the long view allow us to see the world differently, imagine social structures differently? Would it increase or decrease our reverence for the planet? Vampires allow us to ask questions we usually bury."
Significantly, the natural landscapes of Rice's books—from shadowy woods to Nile-fed deserts—are described with an aesthetic intensity that clarifies their sacredness. Contra Oscar Wilde, for Anne Rice nature did need to imitate art. It is rather the source of her characters' replenishment. In this way she anticipates the environmentalist theology of Pope Francis' 2015 environmentalist encyclical "Laudato Si'" (2015).
The natural landscapes of Rice's books—from shadowy woods to Nile-fed deserts—are described with an aesthetic intensity that clarifies their sacredness.
Rice's most important literary peer may be J.R.R. Tolkien. In The Lord of the Rings trilogy (1954-1955), Tolkien hammered the most aesthetic parts of early medieval Catholicism into golden high fantasy. Rice, by contrast, drew inspiration from demonology, correctly seeing the victims of history's witch-burnings and vampire hunts as scapegoats whom she reimagines as fascinating potential saints. Rather than being epic, her fantasy was dark.
In The Lord of the Rings, Arwen, an immortal elf, chooses mortality in order to be near her beloved. The ranger Aragorn, Arwen's chosen one, says to her of their inevitable path to death: "In sorrow we must go, but not in despair. Behold! we are not bound for ever to the circles of the world, and beyond them is more than memory." This transcendent vision of eternity recurs powerfully in Rice. The debut book that made her famous, Interview with the Vampire, tells the story of immortals looking for redemption and truth through beauty. This grail quest unites all her novels. In The Mummy (1989), a character says, "I picture heaven as a vast library, with unlimited volumes to read. And paintings and statues to examine galore. I picture it as a great doorway to learning...rather than one great dull answer to all our questions."
Rice also passionately loved everything about the Christmas season. In Called Out of Darkness, she subversively argues that the material side of Christmas so maligned by Charlie Brown can bring enlightenment. Remembering the shops of her native New Orleans circa the 1940s, with their tasteful (though not necessarily expensive) decoration and lights, Rice writes:
It seems to me in retrospect that the department stores and the dime stores did an excellent job of extending the 'sacred space' of Christmas in those days. And I sometimes wonder whether for people of no religion, this might have been the only sacred space they knew. When people rail now against the 'commercial nature of Christmas,' I'm always conflicted and unable to respond. Because I think those who would banish commercialism from the holiday fail to understand how precious and comforting the shop displays and music can be.
One of Rice's most beautiful books, The Wolves of Midwinter (2013), is in large part a description of how a group of werewolves with good taste decorate their mansion for Advent and the longest-night solstice. A children's choir sings carols at the sumptuous climactic party. In Bram Stoker's classic Irish novel Dracula (1897), which Rice transfigured by making the vampire heroic, a young wisdom-seeker named Jonathan visits the count's castle. Wolves howl in the night beyond Jonathan's window. "Listen to them, the children of the night," says Dracula. "What music they make!"
Let us return to Rice's books this Yule. Like Jonathan, we could do worse than listen to the wolves of midwinter.