"This Is Home: A Refugee Story" follows the triumphs and struggles of four Syrian refugee families as they resettle and begin their lives in the United States. In a visually engaging documentary that briefly depicts war-torn Syria, the director Alexandra Shiva captures the resettlement process of these families in Baltimore.
"I think a lot of people have this misconception that once refugees leave and are out of danger, their story is over," Ms. Shiva tells me in a post-Sundance Film Festival interview. "I really wanted to highlight just how intense the drama of everyday life is—what it means to arrive at a place that you have never set foot in, with a language and culture that are foreign—and be able to make it relatable."
Advertisement
Since the Syrian war began in 2011, over five million people have fled and just under 21,000 have been accepted into the United States. Of those, only 372 Syrian refugees have resettled in Baltimore. Ms. Shiva chose Baltimore for the film because she loved that the community had a hand in helping these families. She began by working with the International Rescue Committee, an international humanitarian organization dedicated to aiding people whose lives are uprooted by conflict or natural disaster. The Baltimore office, in particular, has quite a few refugees who are now caseworkers helping other refugees rebuild their lives—another highlight for Ms. Shiva.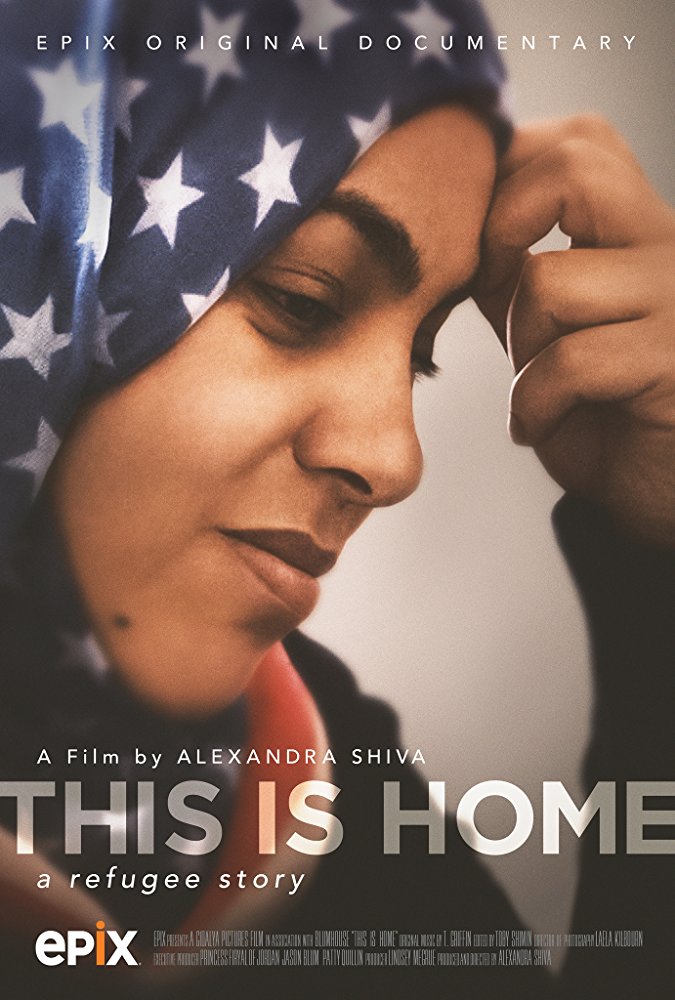 The documentary provides a window into the day-to-day lives of these families. We first meet Khaldoun and Yasmen, a husband and wife, and their two daughters and two sons. In Syria, Khaldoun worked to provide for his family, and Yasmen tended to the kids and the house. When they arrive in the United States, Khaldoun has trouble finding work, and it is difficult for him to wrap his mind around the idea of Yasmen working outside the home too. The I.R.C. actively encourages women to work outside the house so they can gain financial independence.
Another refugee, Madiha, is a social butterfly and quickly adapts to her new life. She lives with her husband and four sons and opens up her home to others. It is her dynamic with Leah, a local Christian who Madiha befriends, that really shines in the film and shows how the human spirit needs a community to help with transitions in all periods of life.
Ms. Shiva focuses on the resilience and growth of these individuals during a time of upheaval. "I also wanted to calibrate the successes, to take the audience on that journey as well," Ms. Shiva says. "In the beginning, Khaldoun doesn't want his wife Yasmen to work and by the end, he not only overcomes that but is also teaching her to drive. He is actively engaging in her goal for independence, and I wanted to take you on that journey."
"I think a lot of people have this misconception that once refugees leave and are out of danger, their story is over."
The documentary also focuses on the children in these families. "This Is Home" highlights the psychological and emotional trauma of growing up in a war-torn area and being uprooted and moved to a foreign country. We see the effects in Omar, one of Khaldoun and Yasmen's sons. He is afraid that the children at his school will learn that he and his family are Syrian and he fears being ostracized.
"It is important to show themes that foster empathy and to get a clear sense of where [these kids] are coming from and [what they are] dealing with," Ms. Shiva says. "In most of these families, the children are learning English the fastest. They are acclimating faster, and so what does it mean to be a child and know your parents are dependent on you? There is a level playing field in a way, and that was a theme that I really wanted to explore."
The film also explores the place of religion in the lives of refugees. We see families praying together and talking about their Islamic faith. Some are afraid that they will face suspicion, discrimination or even violence because of their being Muslim. We see Madiha wear a U.S. flag hijab because it makes her feel safer. By the end of the film, she is embraced by a local Christian church.
The community dinner that connects Madiha with her friend Leah's local church is such a great moment. Madiha has cooked for over 100 people, and the community exchanges shown in the film are powerful. Everyone is so welcoming and intrigued with getting to know more about Madiha, and her and her family's story. This was such an incredible moment for me to witness.
Ms. Shiva agrees that one of the most impactful relationships viewers get to see is the relationship between Madiha and Leah. "The relationship between Leah and Madiha is so interesting and is showing something positive. Leah, through the church, has moved Madiha and her family to a neighborhood that is closer to Leah's church, zoned to the better school district, so that most of their kids can go to the same schools. The dinner to me was also a powerful moment in the documentary. Leah even called it a cultural exchange. There's a lot of respect and dignity for all of the families that came. There is a dynamic, in the refugee community, between how much of your culture you get to keep and the dignity preservation piece. The fact that the church would call it a cultural exchange was very meaningful."
Ms. Shiva hopes that "This Is Home" will inspire people to get involved. "Find out if there are refugees in your local communities," she suggests. "Maybe you host a church dinner, maybe you find out there are refugees with great skills, hire them and try to get involved at a local level. "We all come from somewhere else or have family that came from somewhere else. We all struggled with difficulties, and this is very much the American story."