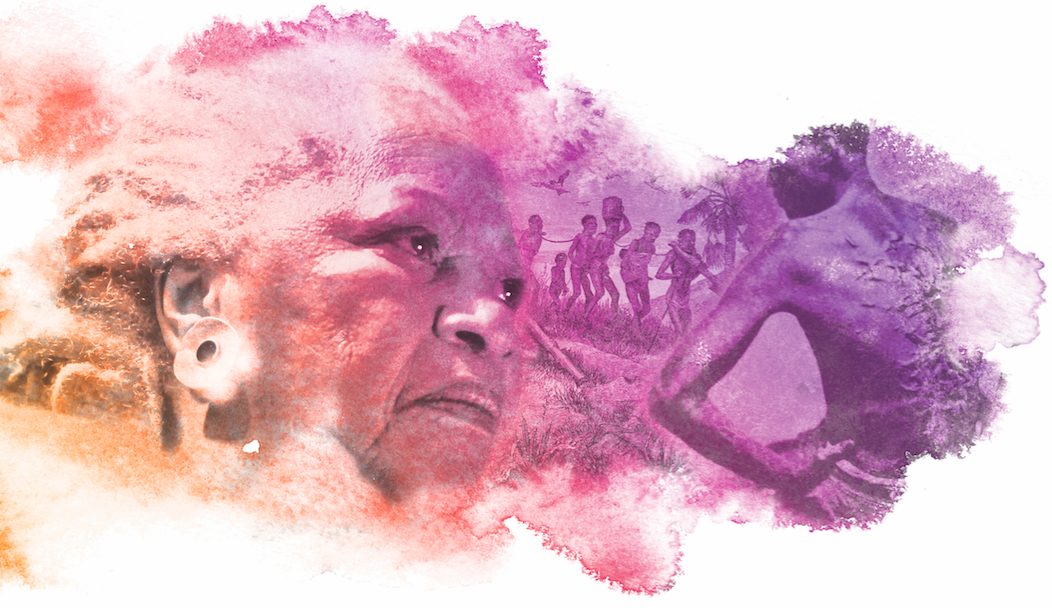 The Ghosts of Toni Morrison: A Catholic writer confronts the legacy of slavery
Can we consider Toni Morrison a Catholic novelist?
To some, Morrison's Catholicism might not seem obvious, but for others she is clearly engaging with questions familiar to a Christian audience. "I think that without a doubt she is mining Christianity and the Christian story in America," Mark Bosco, S.J., a scholar of Catholic writers like Graham Greene and Flannery O'Connor, told America. "In some ways, it's the Christian narrative kind of reworked and investigated and interrogated in the black bodies of her characters."
Morrison converted to Catholicism as a child in the 1940s—a time when black churchgoing families still shared African folklore with their children, swapped ghost stories and held on to superstitions. This mash-up of mainstream Christianity and African-American spiritual traditions shaped Morrison in her personal and professional life alike.
This mash-up of mainstream Christianity and African-American spiritual traditions shaped Morrison in her personal and professional life alike.
A belief in a world other than one in which blacks are dehumanized and devalued helps her characters thrive, as it did for Morrison's very own family members. She remarked during a 1983 interview that her characters are high-functioning—they are able to navigate day-to-day life in a racially stratified society while also having run-ins with the supernatural. Steeped in the African-American spiritual tradition, her characters are at ease when they encounter otherworldly or extraordinary forces. This is especially true of Beloved and Song of Solomon, which turn 30 and 40 this year, respectively.
Girlhood, Ghost Stories and Catholicism
When Toni Morrison was a baby, her mother, Ramah Wofford, had to make an urgent medical decision on her behalf. A doctor told Ramah that Morrison (née Chloe Wofford) and her sister, Lois, had been exposed to tuberculosis and needed to be hospitalized. Ramah's intuition told her not to place her daughters in the facility. Morrison said that her mother realized that no one left the sanatoriums of the 1930s alive. Ramah said she was routinely visited by ghosts, and these paranormal episodes informed the decisions she made.
Ramah was a member of the African Methodist Episcopal Church, but Morrison would later convert to Catholicism. "There's a wing of my family who are all Catholics," she explained to NPR in 2015. "One of them was a cousin with whom I was very close, and she was a Catholic. And so I got baptized." At first, Morrison admitted, her approach to faith was superficial. She listened to Bible stories as if they were fairy tales and appreciated the aesthetics of holy buildings. But as she matured, she began to take her faith more seriously.
Because Morrison has not publicly discussed her Catholicism in detail, Nick Ripatrazone, a poet, novelist and cultural critic, said he regards Morrison as a "cultural Catholic," meaning "someone whose work is suffused with Catholic faith, culture and ritual," he explained to America.
"She wants us to radically transform the way we see race, body and America—and that radical upheaval, channeled through a spiritual sense that sees God in all things, strikes me as profoundly Christ-like."
Morrison has distinguished herself from other Christian writers, he said, by the way she commands the reader's attention. When she uses postmodern techniques, for example, she does so with purpose and not simply for play. "She wants us to radically transform the way we see race, body and America—and that radical upheaval, channeled through a spiritual sense that sees God in all things, strikes me as profoundly Christ-like," he said.
A Crisis of Morality
Song of Solomon, first published in 1977 and winner of the National Book Critics Circle Award, is the story of Macon "Milkman" Dead III, who is trying to uncover his family history. Unlike Morrison's earlier works, which were centered around the experiences of black girls and women, Solomon is centered on the black male experience. The book also stands out from its predecessors because of its explicit allusions to the Bible and supernatural themes.
In Solomon, Milkman's Aunt Pilate is a godlike figure. She has no formal religious training, yet she has more spirit than real clergymen. When her granddaughter Hagar dies of a broken heart, Pilate rejects the trite sermon the pastor prepares for the funeral. Instead, she repeats a lullaby she used to sing to Hagar, demands mercy and shouts to the funeral-goers how much the young woman was loved.
Milkman loves his aunt because he realizes that "without ever leaving the ground, she could fly." Flying is a central theme in the novel. Milkman's great-grandfather Solomon mounts a hill and takes flight to escape slavery, and Milkman himself flies to what may or not be his death at the novel's end. The tales of flying Africans serve as metaphors for freedom and transcendence over oppression. Africans leapt to their deaths off the slave ships during the Middle Passage. Enslaved in the United States, Africans in Morrison's fiction went airborne to resist a life in bondage.
In a 1981 interview with The New Republic, Morrison stated that Song of Solomon "is about black people who could fly," adding that this myth is everywhere, "in the spirituals and Gospels."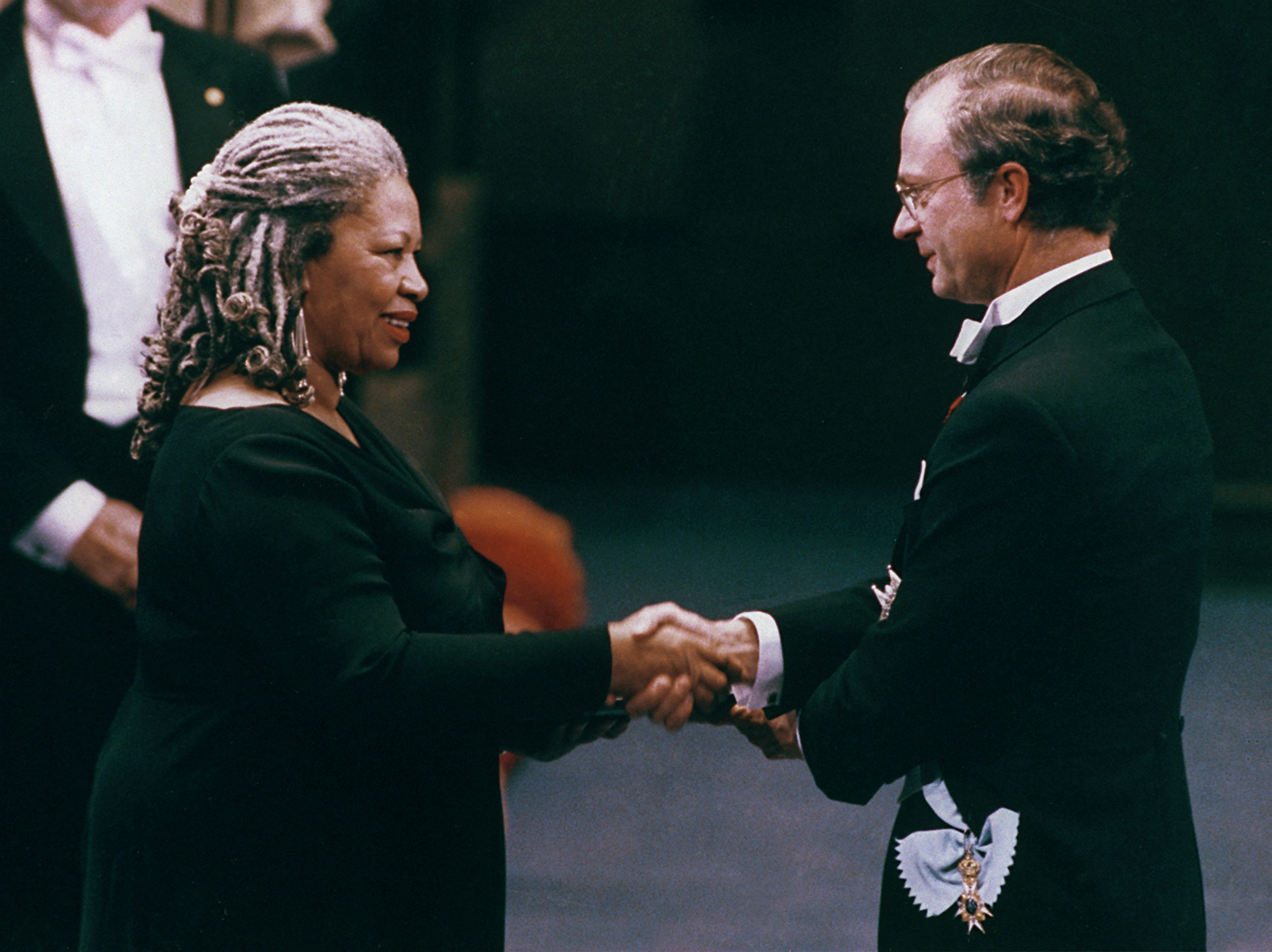 Father Bosco notes that Morrison's works also include "a matriarchal kind of vision of spiritual power, which is very much part of the African-American tradition. Women have the authority to speak prophetically or heal. Their bodies in some ways contain more mystery than males do."
The Pulitzer Prize-winning Beloved, which Father Bosco described as "the greatest American novel post-1950," appeared in 1987. In the book, Morrison explores the story of Sethe, a woman who killed her baby, called Beloved, to prevent the child from knowing the horrors of slavery. But the baby's ghost haunts Sethe and seems determined to consume her. The book is inspired by the story of an enslaved woman named Margaret Garner, who committed infanticide under similar circumstances.
A key character is Sethe's mother-in-law, Baby Suggs, a gifted preacher. Like Pilate, she is filled with the spirit despite being "unchurched." Every black man, woman and child in the community routinely follows Suggs into an open space known as the Clearing, where she preaches a religious philosophy of love.
The narrator states: "She did not tell them to clean up their lives or to go and sin no more. She did not tell them they were the blessed of the earth, its inheriting meek or its glorybound pure. She told them that the only grace they could have was the grace they could imagine."
Above all, she told the enslaved blacks in her community to love their hearts, "for this is the prize."
And, in turn, she offered them hers.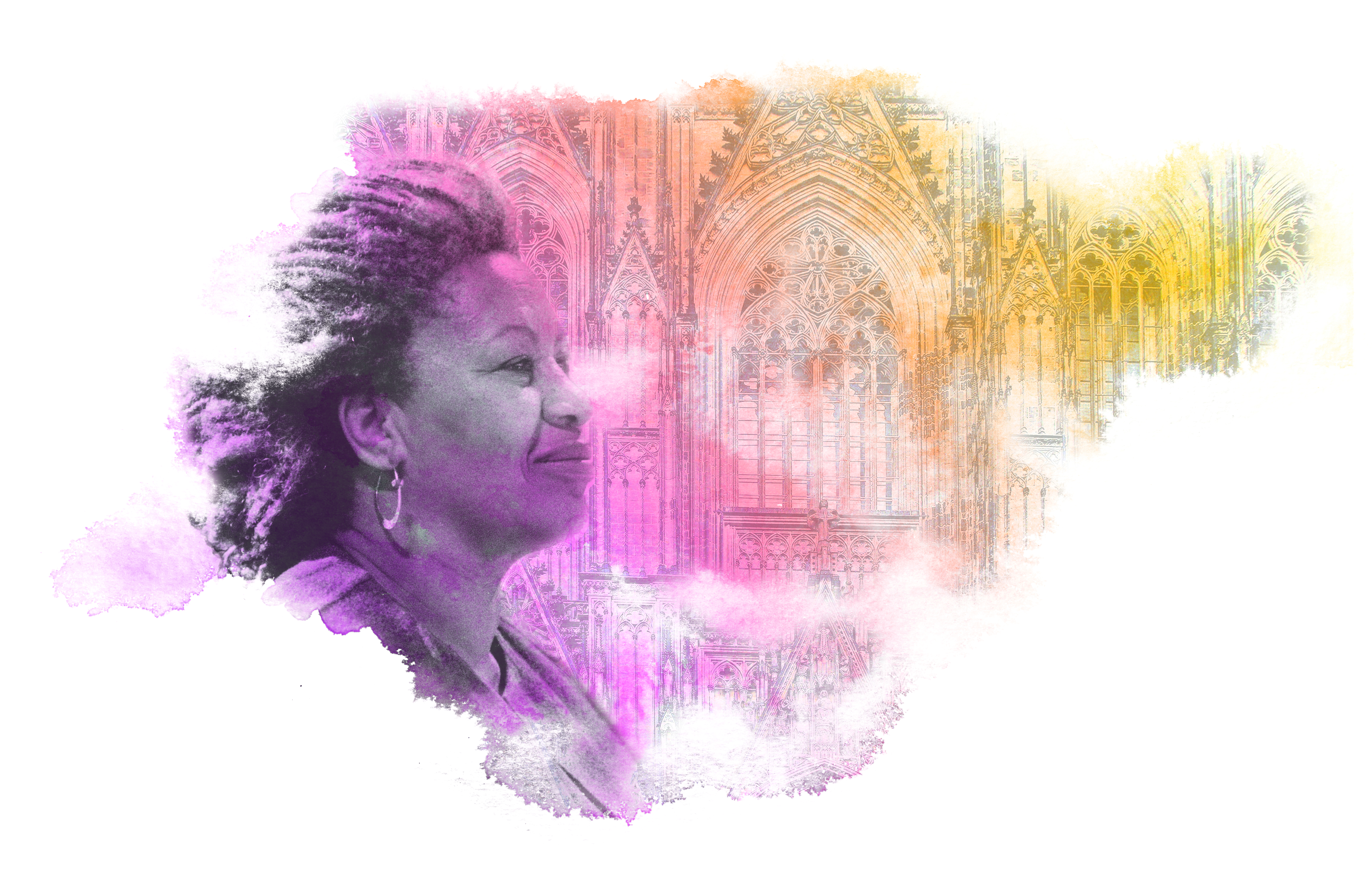 When Beloved returns, she tells Sethe that ghosts are everywhere. Suggs responds much the way the reader might expect: she is unfazed. Her response reveals how slavery systematically robbed African-Americans of their families.
"Not a house in the country ain't packed to its rafters with some dead Negro's grief," she says. "We lucky this ghost is a baby. My husband's spirit was to come back in here? Or yours? Don't talk to me. You lucky. You got three left. Three pulling at your skirts and just one raising hell from the other side. Be thankful, why don't you? I had eight. Every one of them gone away from me. Four taken, four chased, and all, I expect, worrying somebody's house into evil."
Mr. Ripatrazone considers Beloved Morrison's most Catholic book because it offers a kind of theological exploration of the body. Sethe's body is burned and scarred, a place of sacrilege, he pointed out. Meanwhile, Beloved's body is flesh and spirit simultaneously. The book also explores how homes, places and memories can serve as bodies.
"This strikes me as profoundly Catholic, and not at all Protestant," Mr. Ripatrazone explained. "When I think of Protestants, I think of the cross" which has no corpus; "when I think of Catholics, I think of the crucifix."
Like Baby Suggs and Pilate, Morrison has tenuous ties to an organized religion. After years of practicing Catholicism, she says today she shapes her own spirituality. The author, however, has not completely abandoned the church, and is fascinated in particular by Pope Francis.
"I might be easily seduced to go back to church because I like the controversy as well as the beauty of this particular Pope Francis," Morrison told Terry Gross of NPR in 2015. "He's very interesting to me."
As a writer who has used her art to challenge white supremacy and capitalism and to humanize society's most vulnerable, Morrison's attraction to Pope Francis is understandable. Here is a pope who has called for an end to racism, intolerance and religious persecution, challenged xenophobia, spoke out in favor of migrants and refugees, and suggested that gay people and women who have had abortions deserve empathy.
Still, the author seems content to practice a religion of her own design. In her religion, as in Christianity, the last do come first. Accordingly, blackness and femaleness are characteristics to revere, not to loathe. They are the traits that have made her one of the nation's most accomplished writers.
"I can accept the labels [black and female] because being a black woman writer is not a shallow place but a rich place to write from," she told The New Yorker. "It doesn't limit my imagination; it expands it. It's richer than being a white male writer because I know more and I've experienced more."