From its first issue, the editors and contributors to America have commented on topics in the news—both national and international, and concerning both the church and civil society—and have marshaled the latest facts and statistics to make their arguments. The timeline below includes selected facts from the magazine, as well as markers of the church's growth in the United States since we began publication. The numbers may change, but it is striking how durable many topics of discussion are.
Note: Some dates below refer to America magazine publication dates, not the exact day of an event or an initial news report.
Advertisement
1909
U.S. Catholic population: 14.3 million
May 22: The average family in Greater New York spends $907 a month, including about $15 for rent, $132 for clothes and $405 for food.
June 12: The Port of New York admits290,618 immigrants during the first four months of the year, up from 86,474 in 1908.
1918
Aug. 10: 1.3 million American soldiers are deployed in France, Belgium and Italy.
1919
April 19: The church begins raising money for the restoration of 3,500 churches in France destroyed in the war.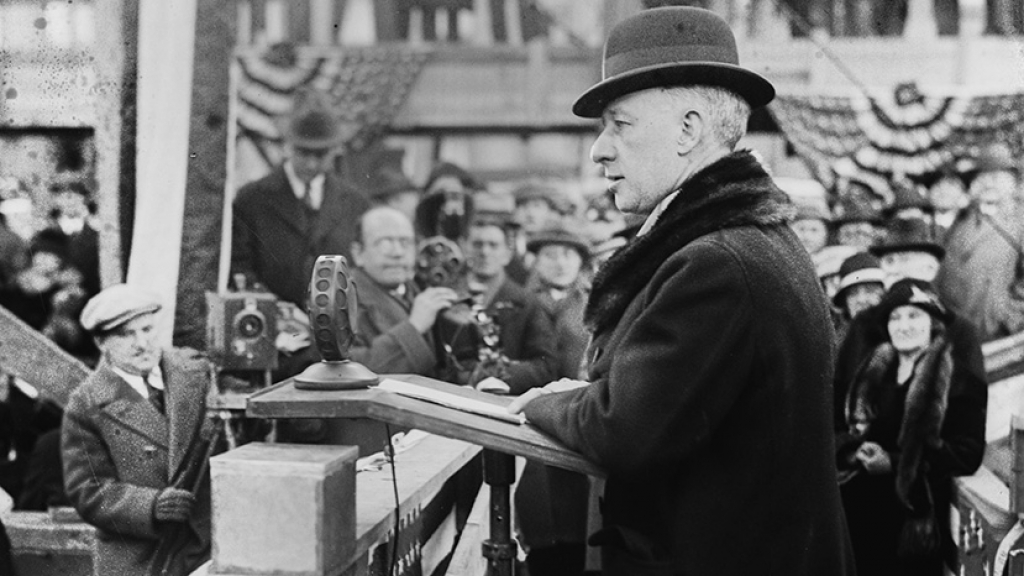 1928
June 28: Al Smith becomes the first Catholic nominated for president by a major U.S. party.
1929
April 20: The federal government requests an annual budget of $50 million to enforce Prohibition.
1930
Nov. 8: The Census Bureau reports one divorce for every 6.1 marriages in 1929.
1936
U.S. Catholic population: 21.0 million
1937
Aug. 31: The F.B.I. estimates that there is a murder every 40 minutes in the United States.
1941
May 24: Seven states can boast of a Catholic population of one million or more.
1949
The Apostolic Tribunal of the Roman Rota receives 137 annulment requests from all over the world; 51 are granted and 86 are denied.
1955
Sept. 10: Since 1949, a stream of 2.3 million East Germans has fled to West Germany and West Berlin.
Dec. 24: "Everyone is beginning to suspect by now that television is here to stay," with 33 million U.S. homes owning sets (7.3 million sold in 1954 alone).
1960
Catholic elementary schools in the U.S. peak at 10,501. Catholic high schools peak at 2,392.
Nov. 8: John F. Kennedy is narrowly elected as the first Catholic president of the United States. The voting-age turnout, 62.8 percent, remains the highest since women got the vote.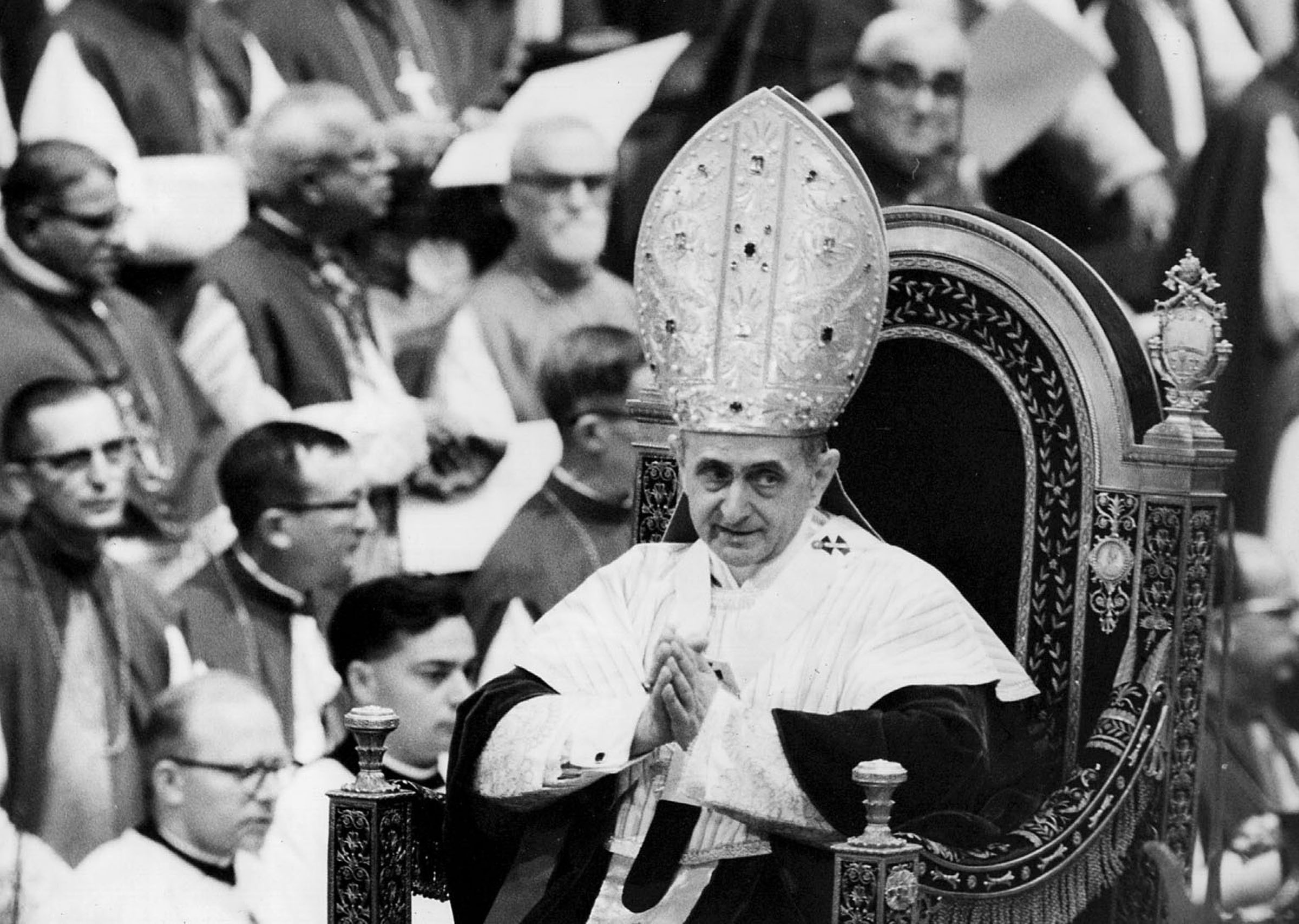 1962
Oct. 11: The Second Vatican Council opens with 2,860 bishops in attendance, including 404 from North America.
1963
Oct. 26: Walter Ciszek, S.J., is released after 23 years of captivity in the Soviet Union.
1969
The U.S. pastoral workforce peaks at 238,542, including 37,454 diocesan priests, 22,166 religious priests, 11,755 religious brothers and 167,167 women religious.
1970
U.S. Catholic population: 47.9 million
Sept. 12: Early results of 1970 census depict flight from cities: St. Louis down 19%; Cleveland down 15%; Detroit and Boston down 10%.
1973
The U.S. individual poverty rate hits a record low of 11.1 percent.
1975
Jan. 11: "When one thinks of irreconcilable differences, the mind fastens on the 25-year-long confrontation in the Middle East. Are Arab and Israeli so far apart that any thought of reconciliation would amount to a pipe dream?"
1980
June 7: 1.3 million Ethiopians have fled to Somalia to escape a drought and political upheavals in one of Africa's poorest nations.
1982
April 24: "The astonishing turnout [in El Salvador], estimated by some to be as high as 85 percent of the eligible voters, was before all else a vote against violence and intimidation….. But the coalition of right-wing parties that has emerged shows little willingness to allow the Christian Democrats…a significant role in the new government."
1986
July 26: In Ireland, 63 percent of voters reject a constitutional amendment legalizing divorce.
1987
Sept. 26: "Last year, 22 percent of all children under 6 years old were living in poverty. For white children, the poverty rate was 17.7 percent; for Hispanics, it was 40.7 percent, and for blacks it was 45.6 percent. Everyone knows that equal educational opportunity, the pathway out of poverty, does not exist for these children."
1992
Sept. 26: "We hear that thousands have died of starvation in Somalia and 1.5 million others are on the edge of death; that Serbian armed forces in a campaign of 'ethnic cleansing' have turned 2.5 million Bosnians into refugees and that Hurricane Andrew has left 300,000 homeless in Florida."
1998
May 2: Good Friday Agreement creates a 108-member Assembly with local autonomy in Northern Ireland, where an estimated 54 percent of the population want to maintain ties with Britain and 42 percent support unification with the Irish Republic.
2004
March 1: According to a report from John Jay College of Criminal Justice, roughly 4,450 members of the clergy have been accused of abusing a total of 11,000 minors between 1950 and 2002.
2009
Aug. 8: Sonia Maria Sotomayor becomes the first Catholic woman to serve on the Supreme Court.
2015
The U.S. pastoral workforce falls to 108,406, including 25,868 diocesan priests, 11,710 religious priests, 4,200 religious brothers and 45,605 women religious. The permanent diaconate, re-established after the Second Vatican Council, numbers 18,287.
2016
Sept. 4: 100,000 pilgrims attend the canonization in Rome of Mother Teresa of Calcutta.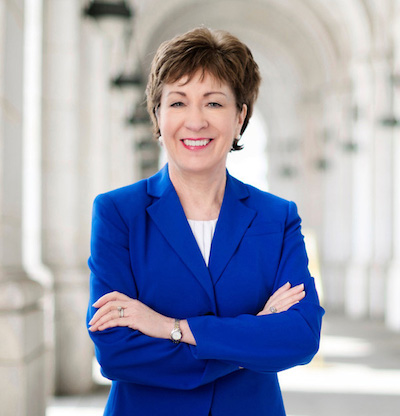 2017
U.S. Catholic population: 68.5 million.
Jan. 3: The 115th U.S. Congress convenes with a record number of Catholic members—24 senators and 169 representatives, including Sen. Susan Collins of Maine.