Mocking religion is not a requirement for scientific literacy
My inner nerd is delighted that Queen Elizabeth II chose a spacewoman as her new governor general of Canada on Oct. 2. Julie Payette was previously an astronaut with the Canadian Space Agency, flying two space shuttle missions and working at mission control in Houston. After her space career, among other things she worked as the chief operational officer of the Montréal Science Centre. In her new job as governor general, she is responsible for many of the functions of the head of state.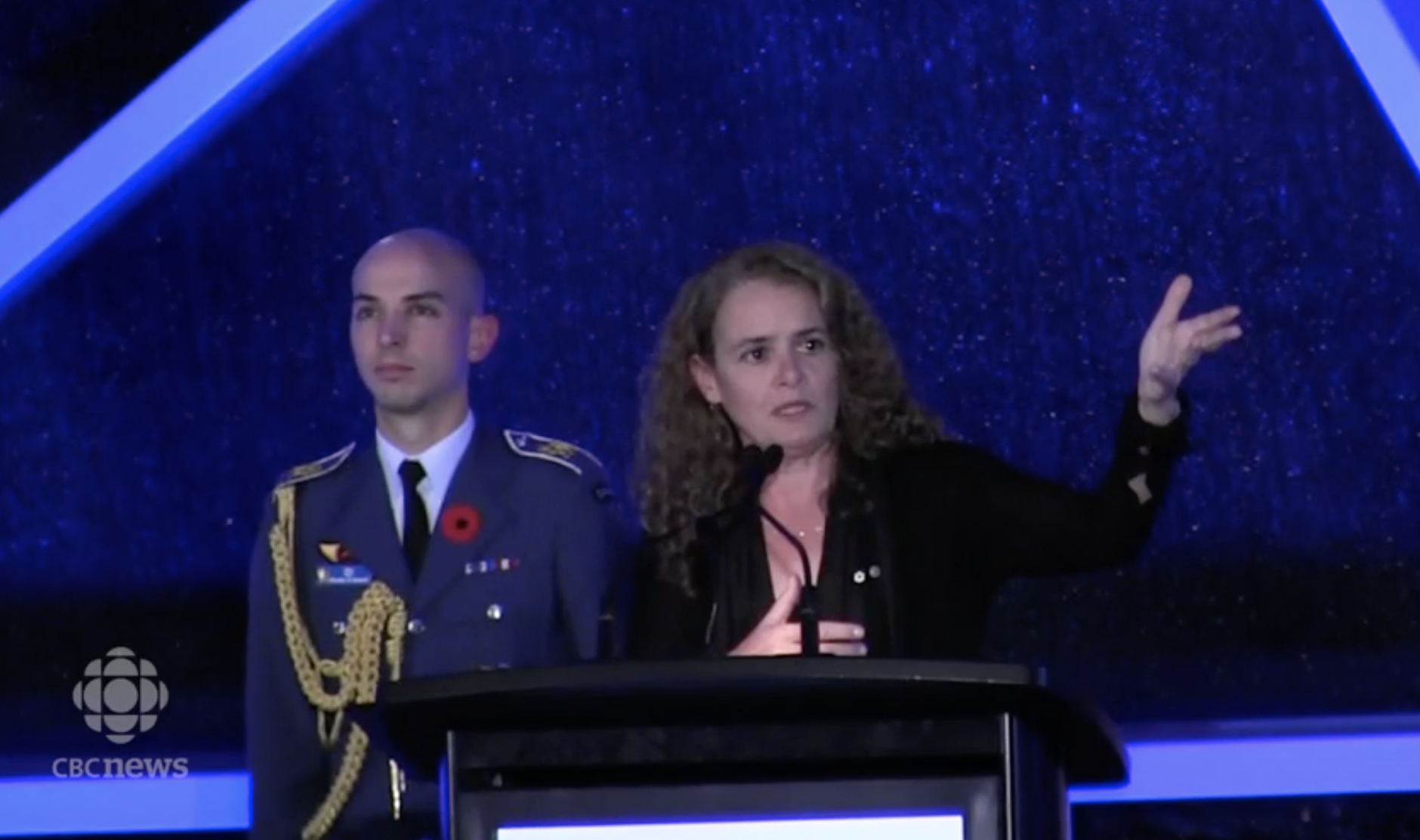 Unfortunately, some of her recent comments about science have caused controversy. Addressing the recent Canadian Science Policy Convention in Ottawa, Ms. Payette said that science literacy has a long way to go. Everyone is expected to know who Beethoven is, she pointed out, but not what neutrinos are. She expressed dismay that some people still distrust vaccines, question whether global warming is caused by human activity, think that "taking a sugar pill will cure cancer" and believe in astrology. But her most controversial comment was "that we are still debating and still questioning whether life was a divine intervention or whether it was coming out of a natural process, let alone—oh my goodness, lo and behold—[a] random process."
Ms. Payette has been praised by Prime Minister Justin Trudeau and others for her frank defense of the importance of science but also  criticized for mocking the religious beliefs of many citizens. Rarely does a speech from someone who is supposed to be scrupulously nonpartisan reverberate so loudly in the Canadian media. But how should a Catholic assess Ms. Payette's comments?
Ms. Payette, the new governor general of Canada, has been criticized for mocking the religious beliefs of many citizens.
It is hard to know exactly what she meant. Was she referring specifically to the origin of life itself billions of years ago—which is in fact still not understood by science—or more generally to the evolutionary process which shaped present-day life? Further, what is the significance of her distinction between "natural" and "random" processes?
Without more specifics, we can only comment on the notion that divine intervention is at odds with scientific explanation, but there are some points worth making. For now, let us restrict ourselves to the question of the evolution of life.
First, the term "divine intervention" is infelicitous in this context. Normally, you intervene when something has gone wrong, but the Christian view is that creation, especially life, is fundamentally good. Further, the church is clear that the sciences can and should explore the development of life, as long as they do not overstep their spheres of competence by claiming that God is absent from the process—or, when it comes to human beings, by claiming that man's spiritual dimension merely emerged out of natural processes. (The human soul, the church teaches, is created directly by God.)
The church is clear that the sciences should explore the development of life, but without claiming that God is absent from the process.
At this point we can run into trouble if we simply state that religion and science must "coexist" or only say that they are "compatible." While such formulations are by no means false, they make it sound as though it is a game of give-and-take—as though science explains some bits of the development of life, but other bits are performed by God. They could lead people to think that God is just another physical agent in the process, only one that is for some reason hidden from the scrutiny of science.
The traditional distinction between "primary" and "secondary" causality is what is relevant here. God is the cause of everything in the cosmos because he is the Creator. By creating out of nothing, he holds everything in being. Furthermore, by creating through his Word he imbues the universe with intelligibility and order. This means that cause and effect really do exist in the physical world—that, for instance, natural selection can be a real cause of the development of biological life. God as Creator is the primary cause, and the causes in nature are secondary. This does not mean that secondary causes are otiose or illusory. Without them, nothing would happen in the world. It is the way God has chosen to make our universe tick. In one sense, natural causes operate independently since they do not need God to poke his finger into things and make continual adjustments. In another sense, though, they are not at all independent, since their existence, rationality and ultimate purpose always depend completely on God.
None of this is to say that there is no such thing as miracles or actions of God that appear in some sense to suspend scientific laws. But tackling the topic of miracles would be a much longer discourse and is not what I am interested in getting at here. The point is that the Christian conception of God's guidance of the material world is not at all a hindrance to scientific literacy, as Ms. Payette may have meant to suggest. In fact, it is a lack of philosophical and religious literacy that leads to the notion of a zero-sum game: God or science. In reality, God is the ultimate grounds of the principles and causal structures necessary for biology or any other science to work and unfold. God is not in competition with science. He makes it possible.