A Catholic's guide to the cross-country family road trip
Fireflies. I wanted to go east and see fireflies for the first time in 16 years and have my kids see them for the first time ever. My husband's response to hearing I wanted to go on a destinationless road trip during the three-week window I had free over summer was unequivocal: "No, two-and-a-half weeks in a car does not sound fun. You guys go ahead." I gave my typical response to all things involving our 11-year-old Veronica and our 8-year-old David: "Could be magic, could be tragic." Little did I realize that over those three times zones, seven Junior Ranger badges, 17 states and 6,891 highway miles, we would experience both profound joys and setbacks. And, with some awareness and reflection, I would see the ways in which God was there through it all.
Joy. The trip was filled with moments of joy. It was typically in small things, like a breakfast of soda and Funyuns or singing along to a favorite song on repeat. But other times it was more apparent. When I asked my kids if there was anything they wanted to see on our road trip, my daughter voiced her one request, "I want to go to Four Corners"—that geographic spot where Colorado, Utah, Arizona and New Mexico meet. I wondered why she wanted to do that and responded with an equivocal "We'll see." I hoped she would forget our exchange, but Veronica forgets nothing. A couple of days before the trip, she checked in, "We're still going to Four Corners, right?"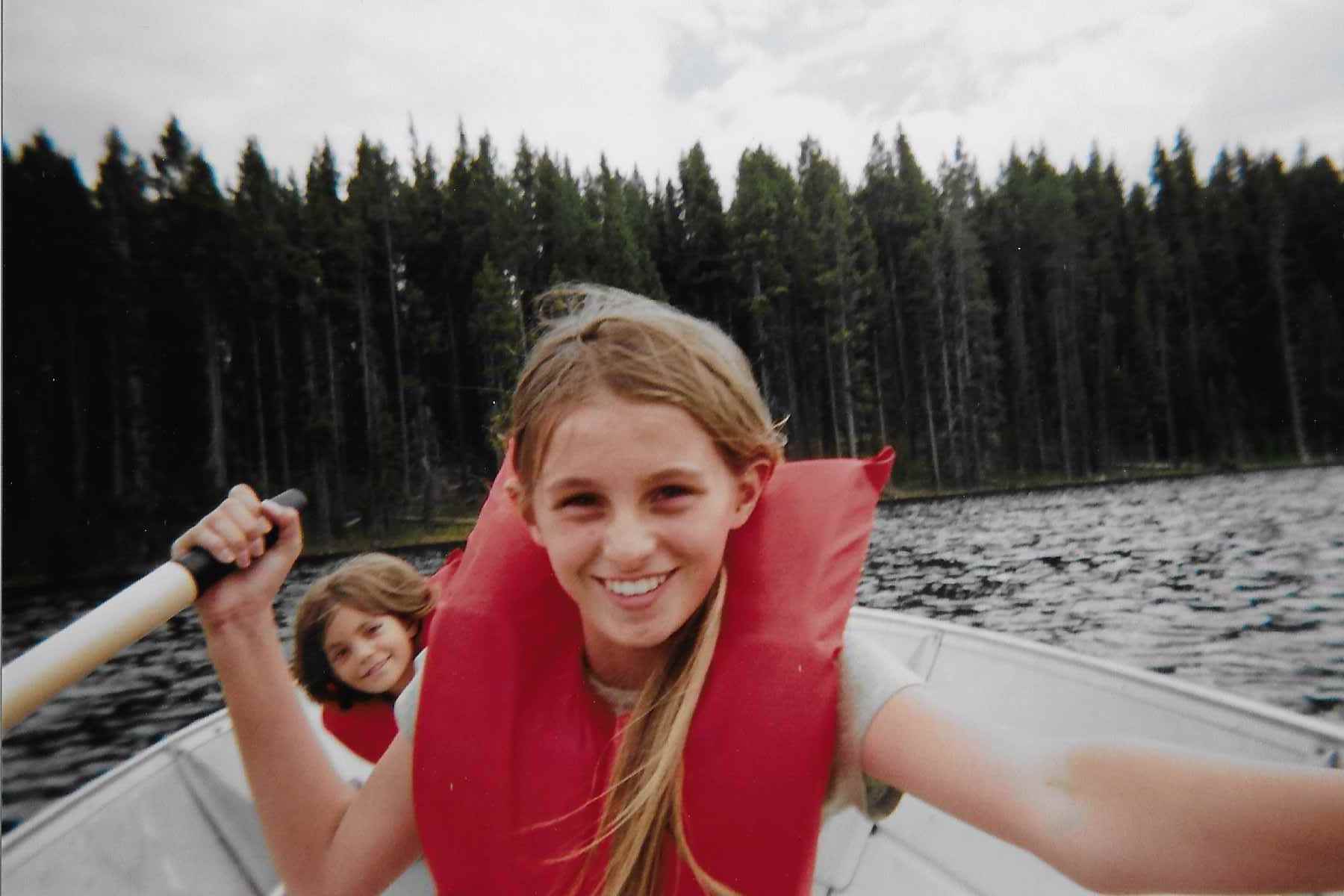 We arrived at Four Corners about 15 minutes after it opened. I was prepared for a thoroughly underwhelming experience, but it proved to be a highlight of the trip. The place was bustling with activity. Older Navajo women were setting out jewelry and other crafts for sale. I chatted with a black motorcycle club from Houston, Tex. I heard accents and languages from overseas; the corners of four states had drawn people from the four corners of the world.
I spent a few minutes taking pictures of my kids in four states at once and watching other families strike their poses. One father came to the corners and laid face-down, like a big "X" with a hand or foot in each of the states. His wife took the photo while his teenage daughter rolled her eyes and said, "Dad, you are such a dork." The daughter's turn came next and she stood uneasily in the same spot. Suddenly, she dropped down and sprawled over the states squealing, "I'm going to do it, too!" Everyone laughed. It was a place where we could all come together, in a joyful and authentic way. The Four Corners reminded me that there might be a lot more to something than I expected and that joy was a worthwhile endeavor.
The Four Corners reminded me that joy was a worthwhile endeavor.
Community. My nomadic existence often was filled with brief moments of hospitality. One Sunday we attended Mass in Mansfield, Mo., at Immaculate Heart of Mary parish. I was not expecting a lot from a church whose closest liturgical competition was a 20-minute drive away. Like my encounter at Four Corners, I was happy to be mistaken. The musician sang notes that were lovely and clear, and the congregation actually joined her. An adult with special needs rested his head on his elderly mother's shoulder. A father passed to his wife the youngest of their four children (not counting the one they were expecting), and infant and mother greeted one another with large grins. I heard whispers of welcome to those who snuck in late. The priest reminded us in his homily that the evil or crises we encounter in our lives are not punishment from God, but God remains with us through it. All that we endure, we never endure alone; everything happens under "the watchful eye of God." Nearly all 200 of the parishioners actually stayed for coffee and doughnuts after Mass. From their worship to their welcome, that parish lived community.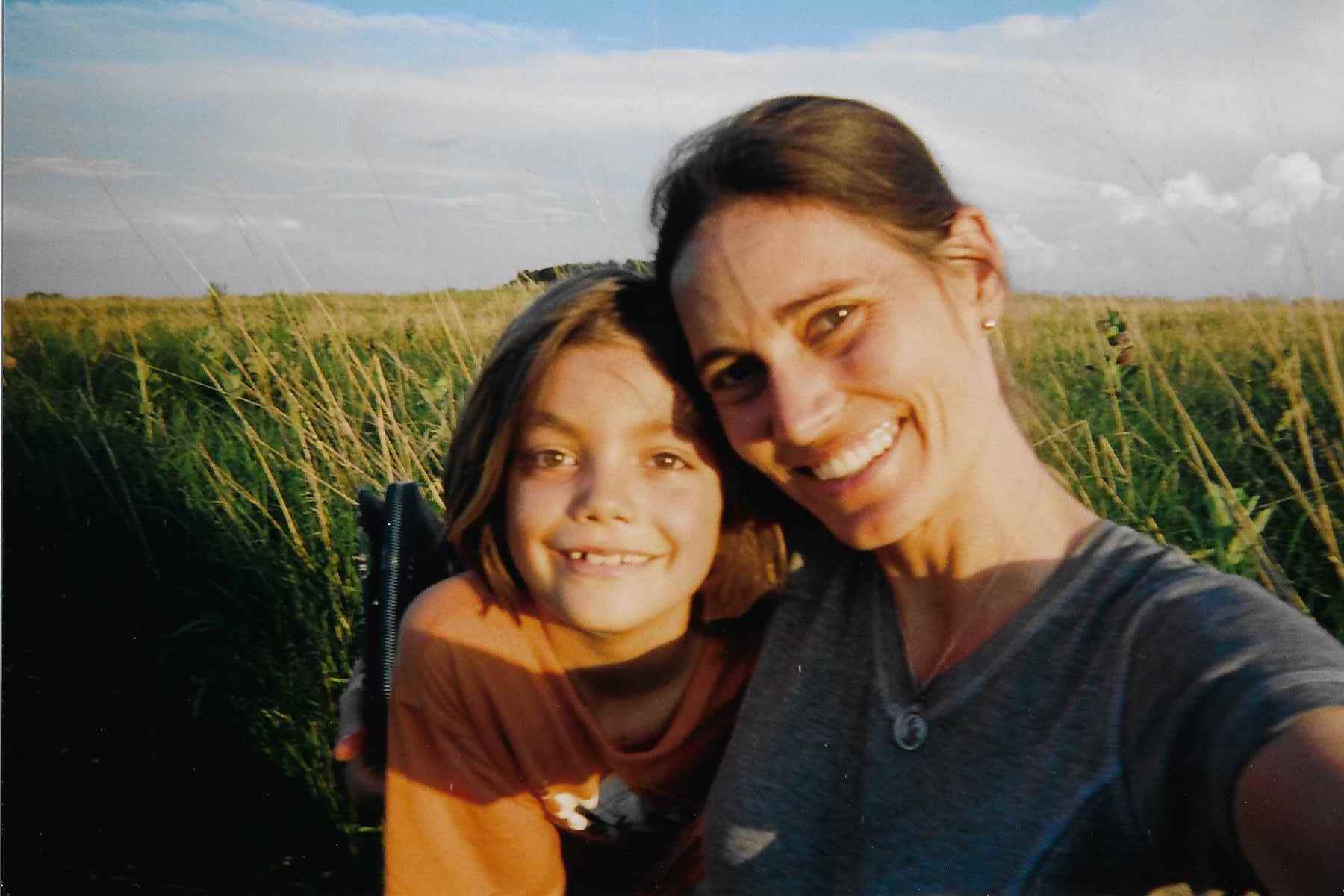 But the strongest community I felt was with my captive audience in the car. If there is anything that can bring out honesty and vulnerability, it is spending every moment of your life with another, especially if much of that time is in a three-foot radius. Things that would normally be blown off were confronted, unpacked and resolved. A few of the things that came out of our three mouths were, "Yes, I've been tired of the potty jokes for about seven years." "Why do I have to be so old to start dating, Mom?" "Stop smiling at me!" "We just had a break!" Naturally, the long drives lent us considerable time to go into depth on anything at all. There was never a distraction or excuse to end a conversation early. We had time. And that time provided a space for intentionality, listening and care.
We had time. And that time provided a space for intentionality, listening and care.
Beauty. The opportunities to see beauty were endless: the expansive skies over Kansas, the ruddy terrain of Utah, the immense depth of the Grand Canyon, the sharp peaks of the Rockies, the green forests of Northern New Mexico, the bison-dotted meadows of Yellowstone.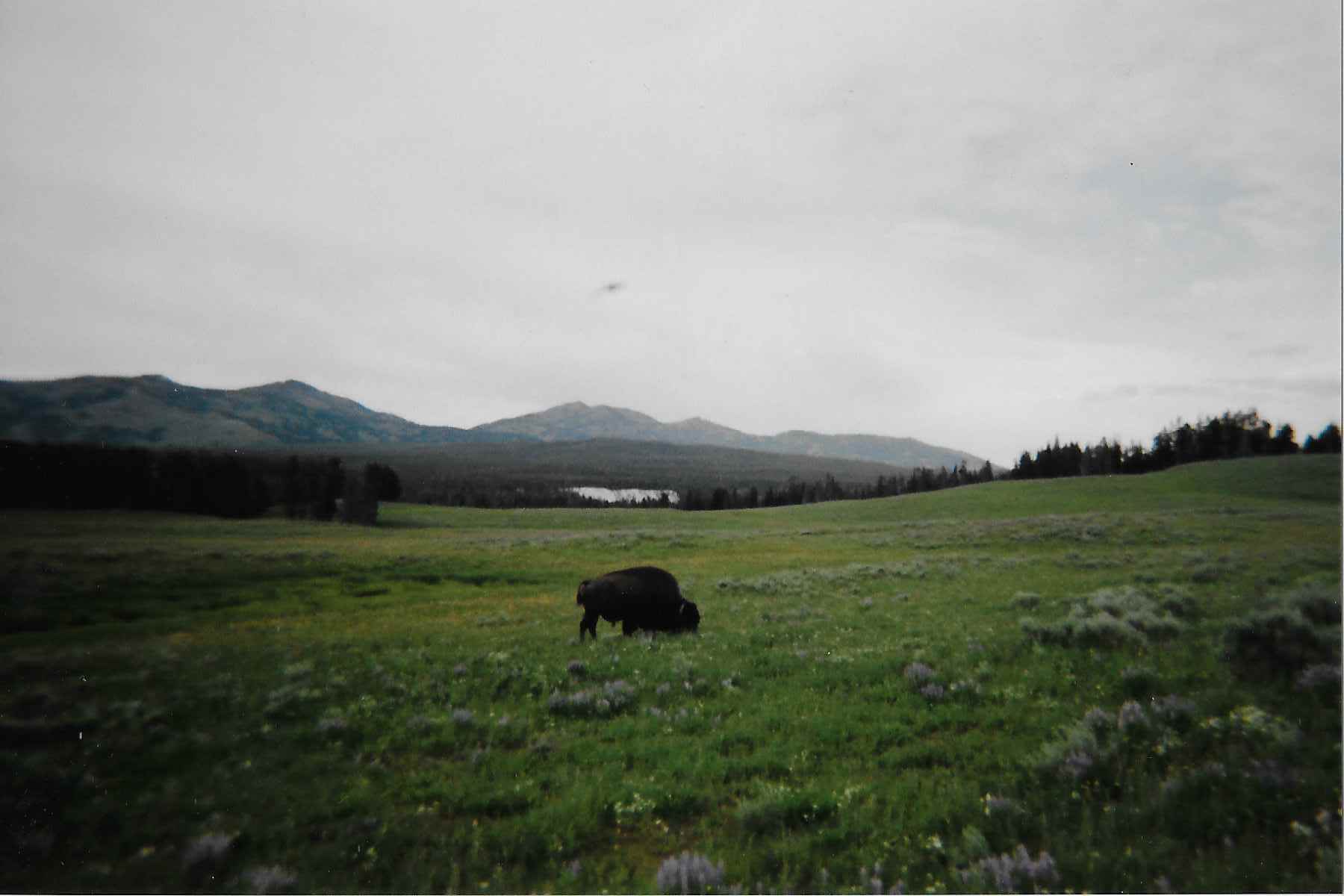 But what captured the hearts of all three of us were, in fact, the fireflies. We first saw them, just a few, outside a library in southwestern Kansas. They rose gracefully from the grasses, like stars, into the thick night air. There were even more as we went further east. The kids never got tired of them. And neither did I. I watched the lightning bugs and my children with a joyful and loving wonder, tearing up as I lost myself in the moment. I looked up and saw the trees filled with these dancing, pulsating stars and heard my children shriek in delight, darting from one to the next.
In Missouri, we filled a peanut butter jar with them, but for whatever reason, they hardly lit up when inside that jar. The kids decided it was best to catch them, hold them close for a bit, then let them go. That is how we spent our balmy, Midwestern evenings: chasing the beauty of that light. It is a worthwhile reminder for all, to chase the beautiful.
That is how we spent our balmy, Midwestern evenings: chasing the beauty of that light.
Theodicy. David wanted to go out for a Chinese buffet for his birthday, which occurred before we left, but our pre-trip schedule was a little crazy, so I told him we would make good on his wish during our trip. After an elk knocked the side view mirror off of our car, we spent some time in downtown Milwaukee while the car was in the shop. We found a Chinese restaurant, and David was very pleased with plate after plate of lo mein. We paid for our meal and headed half a block down to a park. The kids were being goofy on the swings so I went to get my camera out of my purse. No purse! We dashed back to the restaurant. The purse was not at the table, nor in the bathrooms. We retraced our steps. There was no sign of it. I had my phone in my backpack and called my husband. He gave me the number to my bank and the location of the nearest branch. I had no money, no ID. The branch could give me $100. They said they could get me a new card in two days if I could give them an address of where I would be staying. They said hotels may want an ID to pick up mail, but if I had a friend or relative along the way, they could send it there. I had never felt so alone, "No, we don't know anyone.... We're just traveling." I went from feeling like an adventurous guest to an irresponsible outcast.
Why do bad things happen to good people? Because they do. 
We spent the day in the branch sorting through possibilities that might get me more than $100, and after four hours, I discovered a very roundabout way (that required my husband's coordinated online participation) to get $300 each day. But, logistics aside, I was still left swirling. Why did this happen? I had not done anything to anyone! My ID was gone, I was literally penniless while on the road and, this was the heartbreaker, my camera was gone. I thought of all the amazing firefly videos and photos of prairie-clad children standing in front of places from the Little House on the Prairie books—all gone. Why did this have to happen?
I remembered, in that moment, a homily from my Jesuit graduate studies: "Why do bad things happen to good people? Because they do." The most satisfying answer is sometimes the most simple. But my sense of isolation stuck. In my despairing of humanity and my sense of loneliness, I suddenly found myself recalling the Mass in Mansfield, Mo. When we suffer, we are never alone, as every good or evil happens under "the watchful eye of God." I looked over at my kids, who had put their own needs aside for this crisis they did not fully understand, and I watched them giggle at the two men who were very unsuccessfully trying to get a pigeon out of the building. Bad things happen, good things happen, but the presence of God is deep and abiding. I felt a spring of consolation (admittedly more of a trickle than a geyser) knowing that beauty and joy still were quite present in my life. Even if I did not have giggling children and a renegade pigeon, God would remain.
Bad things happen, good things happen, but the presence of God is deep and abiding.
Freedom. There was nothing I could do to get my purse back, so how I would respond to this new reality was fundamentally my choice. My misery either needed to be held and reconciled, or I needed to let it go. The first choice would acknowledge the sorrow that I (and Veronica) felt and would send us back to the safe and familiar at home. The second would recognize this as a tribulation in the trip but not a defining moment; we would need to look for the goodness of the present and not let this event determine the rest of our trip. I wanted the latter.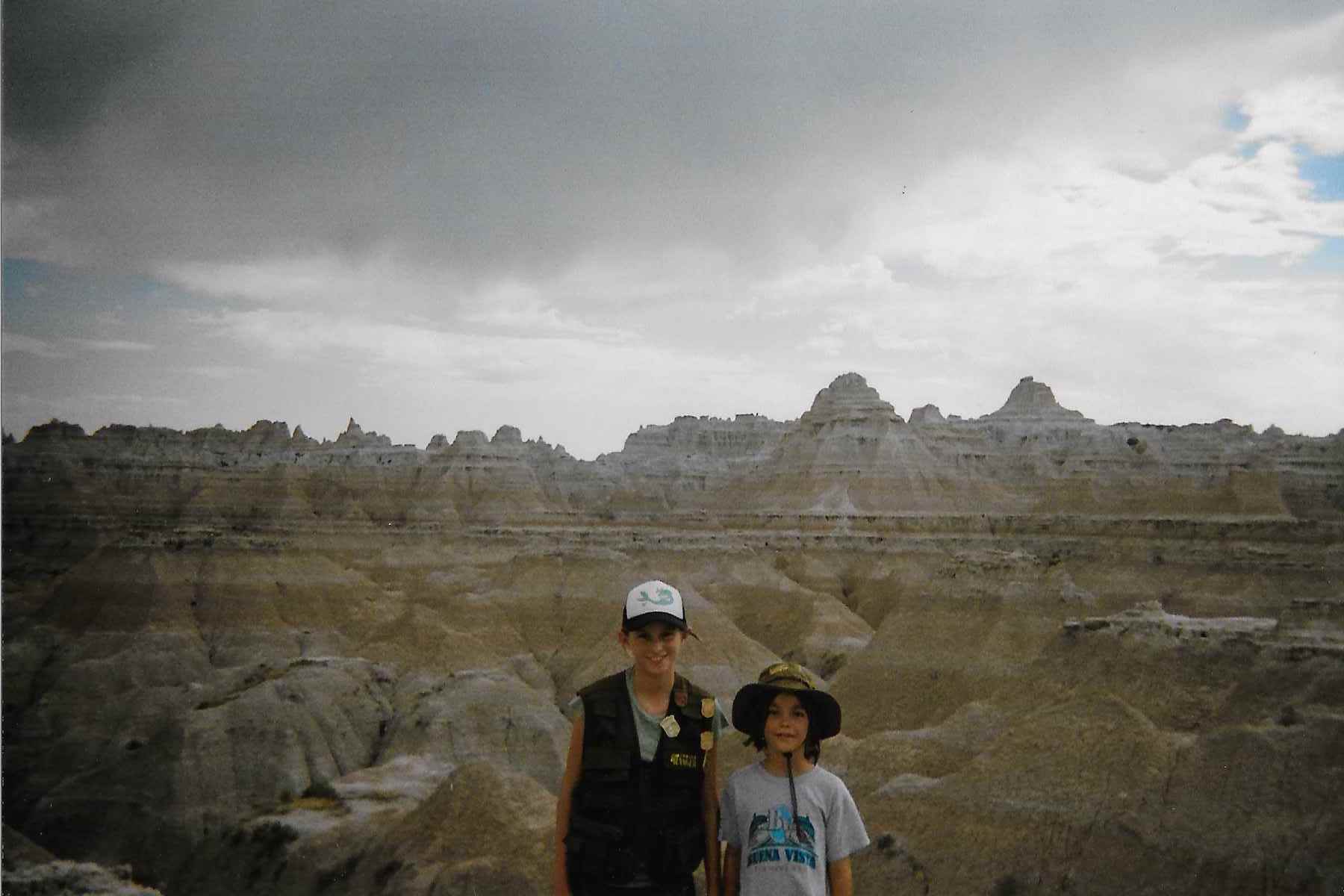 Being a good Catholic, I needed to make this choice "sacramental"; I wanted a visible sign of moving forward. After we grabbed our car (my husband paid via credit card over the phone), we began to head out of Milwaukee. I saw a fast food place with a giant ice cream sign. We went inside and saw large machines pushing out long, rectangular streams of frozen dessert. I went up to the register, confused by the variety of choices on the menu. I asked, "This is our first time here; what are your ice cream flavors?" The smiling 20-something responded: "It's not ice cream. It's frozen custard, and we have vanilla, chocolate and heath bar." Ice cream or frozen custard, I was happy to be in a place that took their dessert seriously. We ordered three heath bar cones and when another worker handed them to us, custard heaped high, I said, "Oh, no, we only ordered single scoops." She replied, "These are the single scoops." The look on David's face said, "Score!" It was some of the best frozen dairy dessert I have ever had. Renewed, we ate our custard outside. The fireflies danced nearby.
My misery either needed to be held and reconciled, or I needed to let it go.
Gratitude. The next morning we arrived in Burr Oak, Iowa, to see the hotel that Laura Ingalls Wilder and her family lived and worked in when she was a young girl. After the tour with our young and friendly guide, I asked if there were any nearby farms where we could pick fruit. She looked up the number of a local farm on her phone and handed it to me. A cheerful woman on the other end of the line told me she was out of strawberries, but there were lots of black raspberries. Off we went. When we got there, the woman was even more friendly, in humorous contrast to her very skittish dog. Her smile was broad and her eyes were so welcoming that I could not help but smile with her. She told us they were $3.50 per pint and that we should fill them well and feel free to eat as we picked.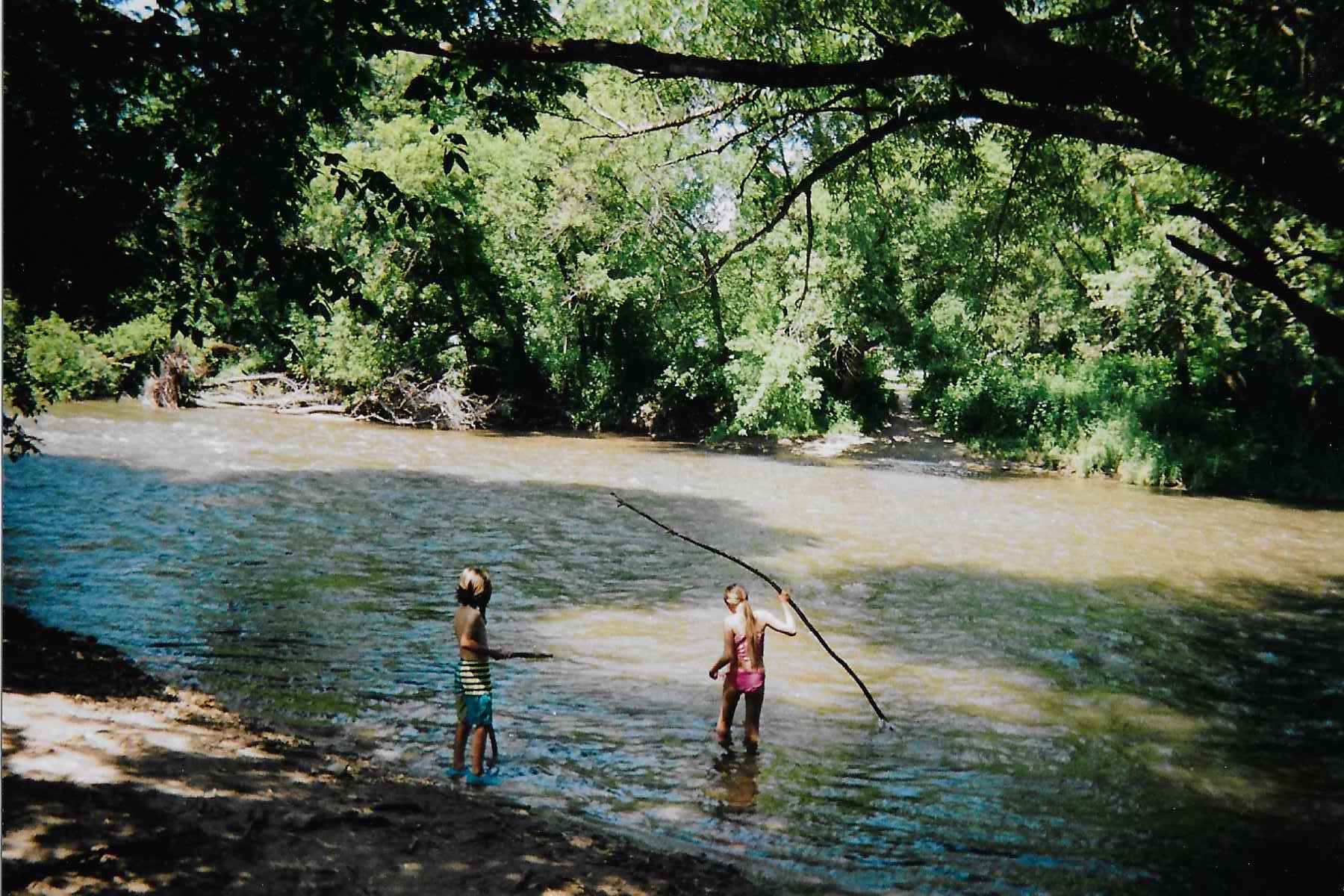 We each took our own vine, silently picking the berries. It is a sensitive task to pick not simply based on color but also tenderness and the willingness of the fruit to let go of the vine. As I stood there in the quiet peace of the fields, my attention and senses heightened, I took in the freshness of the air, the buzzing of insects, the deep blueness of the sky. On this tiny oasis, this place to pause, wonder and synthesize, I felt immense gratitude. I wanted the woman to know. The thankfulness I had for this bounty, this quiet and this human connection after feeling so lonely was so very precious. Meister Eckhart wrote, "If the only prayer you say in your life is 'Thank You' that would suffice." In that moment, I knew exactly what he meant.
The thankfulness I had for this bounty, this quiet and this human connection after feeling so lonely was so very precious.
Generosity. I paid for the pints and told the woman about my purse having been stolen the day before and how discouraging it was, but also how I felt so much better because of my restful and gracious time, thanks to her. I took more words to say all this, and when I was through she said, "I'm so happy you enjoyed yourself, and so sorry about your purse, but I don't want your money; just enjoy the rest of your trip." I did not want her to think that I had told her a sob story for free berries, so I insisted that she keep the money but that she please realize how much she gave us. She relented, and we talked more. She learned about our love of fireflies, and we learned more about her and the farm. For a good 10 minutes we just enjoyed each other, despite getting dirty looks from her dog.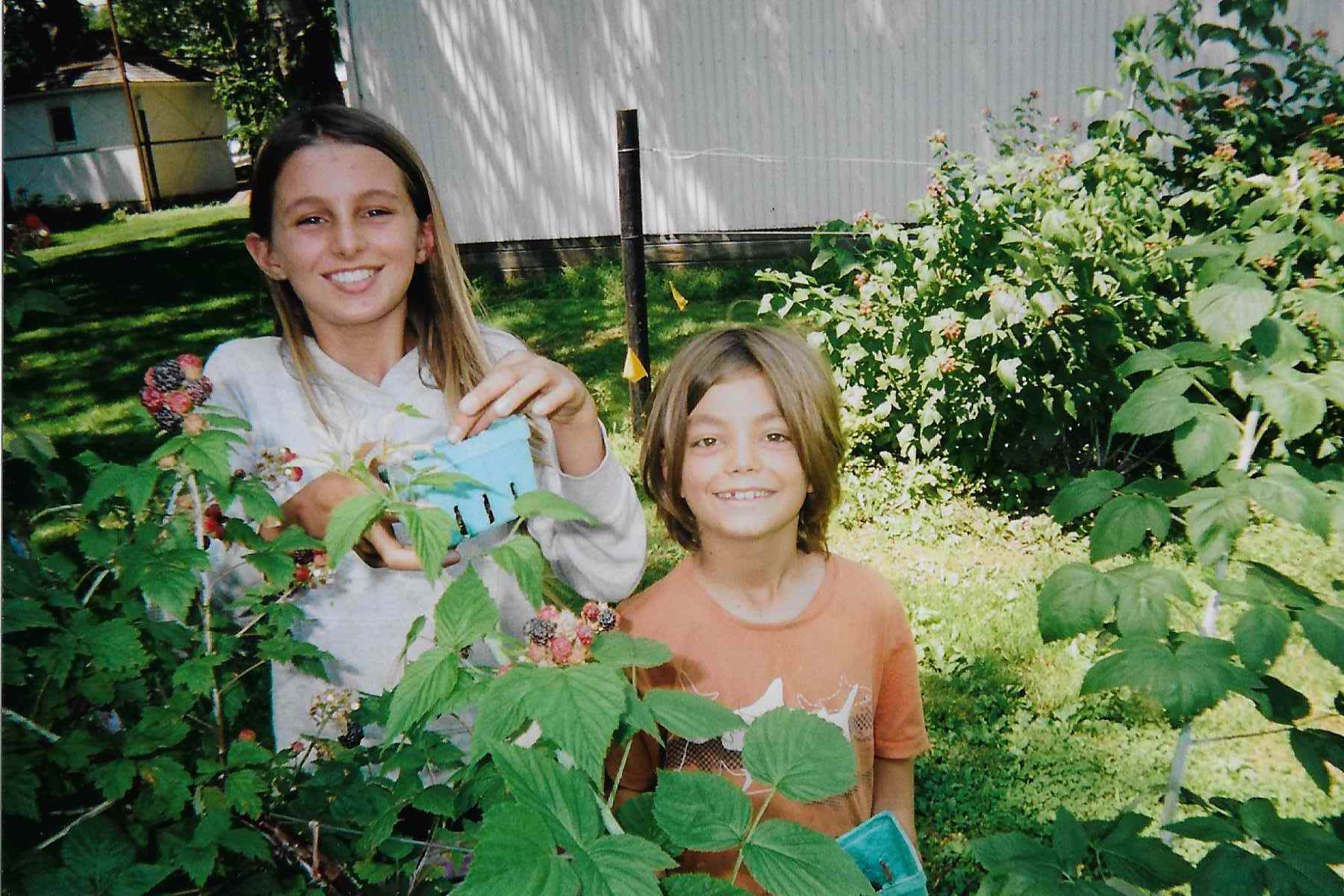 We got ready to head out and she paused. "I just met you," she said, "but I know you are a good person in a hard spot, and I really want to give you a loan to help you get back home O.K. and enjoy yourselves. I totally know that you will pay me back." I was blown away by her kindness and trust. It was the sort of thing you read about in a hokey chain email, not something that two living people actually do. I assured her that we had encountered a setback, but we had figured out how to make it home just fine and that her offer was immensely generous. Looking back I realized how important it was that she took that first step in generosity: a simple but authentic extension of hospitality made all the difference.
A simple but authentic extension of hospitality made all the difference.
Love. Over those 17 states, I found myself falling more deeply in love with my kids' interests, with their quirks, with them in general. I noticed that I even felt my love for my husband, who was not with us, grow. There was a point when I went from missing him, to realizing he belonged with us and was missing from us. I felt his absence in my very self, reminding me of how good he is and how close we have become since we met.
In the moments of silence, as Veronica and David slept and I drove, I found myself falling more in love with God, too. I saw the ongoing significance of the Incarnation, finding God so easily in people, events and creation. In making just a bit of time to tune into my love for God, I likewise felt God's generous and abundant love so graciously poured out. I see our whole trip through a eucharistic lens, as blessed, broken and shared. Breaking out of my ordinary surroundings and routines amplified this vision. I know that with a bit more intentionality, we can all make the space to see God in our everyday lives, in our graces, in our sufferings and in our relationships—blessed, broken and shared.