Sanctifying the Acela Corridor: My travels with St. Katharine Drexel
St. Katharine Drexel is stalking me. This is a thought that often crosses my mind. I travel frequently between the Big Apple and the nation's capital. And as I look from my Amtrak window, or pass by in a cab at Philadelphia's 30th Street Station, I often have this feeling. The most obvious reason is the skyscraper building with her family name on it that you can see from the train.
"What about you?" It's the question St. Katharine, homegrown saint of the Northeast's Acela Corridor, heard from Pope Leo XIII when she was in Rome telling him about the need for someone in the church to do something about mission work to the poor—among the American Indian and black populations especially—in the United States. The successor of Peter turned it into an examination of conscience for the heiress (as it happened).
We are so prone (in the church and beyond) to ask what a pope, a bishop, a priest or a president should be doing. We are often exceptional at coming up with to-dos and wish lists and even demands for others. But instead we should ask: What about me? What can I do today, beyond protests and expressing our discontent or resistance?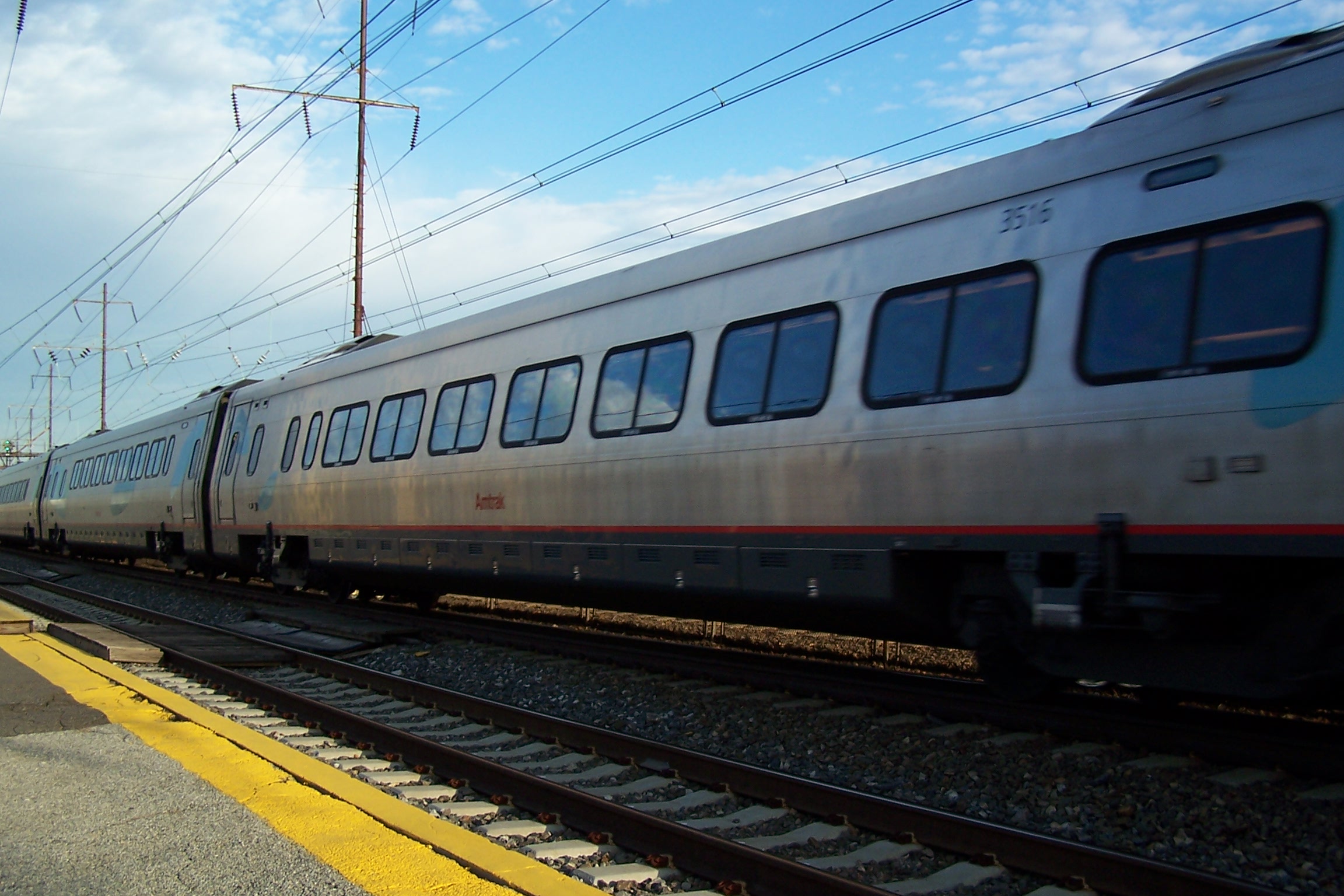 As Pope Francis put it at St. Peter and Paul Cathedral in Philadelphia as he recounted the Katharine-Leo story: "Those words changed Katharine's life, because they reminded her that, in the end, every Christian man and woman, by virtue of baptism, has received a mission. Each one of us has to respond, as best we can, to the Lord's call to build up his body, the church." How does the Gospel mission—the life of the Beatitudes—speak to each one of us, right now? As a counter to the misery of the world, in total gratitude for who God is in and what he has done for us?
Are we building up? Maybe it's the same question, but it seems worth asking again: Are we doing more than tearing down?
These are just some of the thoughts that cross my mind as I head to another "important event" in Washington or New York.
St. Katharine's presence seems to be a nudge to the memory—about the recent past and about who we are and are called to be. When Pope Francis came to the United States, he in many ways reminded us of everything we really need to know. He talked about conversion. He talked (naturally) about mercy. He talked about religious liberty and marriage and family and immigration. And none of it was box-checking or talking points but a pastor's plea. (I often think of him as the Jesuit spiritual director of the world, prompting an examination of conscience at nearly every turn, especially in his homilies.) When he was here at the Festival of Families on the Benjamin Franklin Parkway, setting aside prepared remarks, he also talked about God dreaming us. At a time when it can seem like we have no time—or hope for such a thing—God wants to draw us out of all distractions and temptations to despair. To dream with him in love.
Sometime around the pope's visit, I noticed that Katharine Drexel died the same year William F. Buckley Jr. founded National Review, the magazine I have worked at for two decades. Something struck me about that little historic fact, like a torch being passed at the end of a marathon. It was as if Katharine were pointing it out to me as an added prod to the urgency of holiness, radical generosity and total surrender to the life of the Trinity. It prompted the question again: What about me?
Instead of cursing the darkness, as they say, maybe the journey of Lent and Easter this year is for each one of us to ask God: "What about me?" Our list of complaints about injustices may be only as good as our credibility in answering the Pope Leo's question. And let God dream his will in us—and give us the grace to transform our lives and the lives of men and women and children on the peripheries all throughout the Northeast Corridor and the world over.