Beauty and the Billionaire: What a fashion magnate shares with Pope Francis
How could it be that I was immersed in business, philosophy and theology for seven years without ever hearing of Brunello Cucinelli, the billionaire philosopher and designer who cites Pope Francis as a role model for his entrepreneurial project? He stands at the crossroads, but I never crossed him. Maybe it is because I could never afford his clothes.
When I walked into his SoHo boutique in New York City, other luxuries awaited me. Italian translations of Plato's Sophist, St. Augustine's Confessions and the dialogues of Giordano Bruno were strewn on the floor with pages marked by sticky notes and entire paragraphs underlined in pencil. Photographs of family life in Umbria were on the walls, and the colors of Umbria were in the luxurious cashmere sweaters on display. I was seeing the incarnation of one man's vision of ethical capitalism.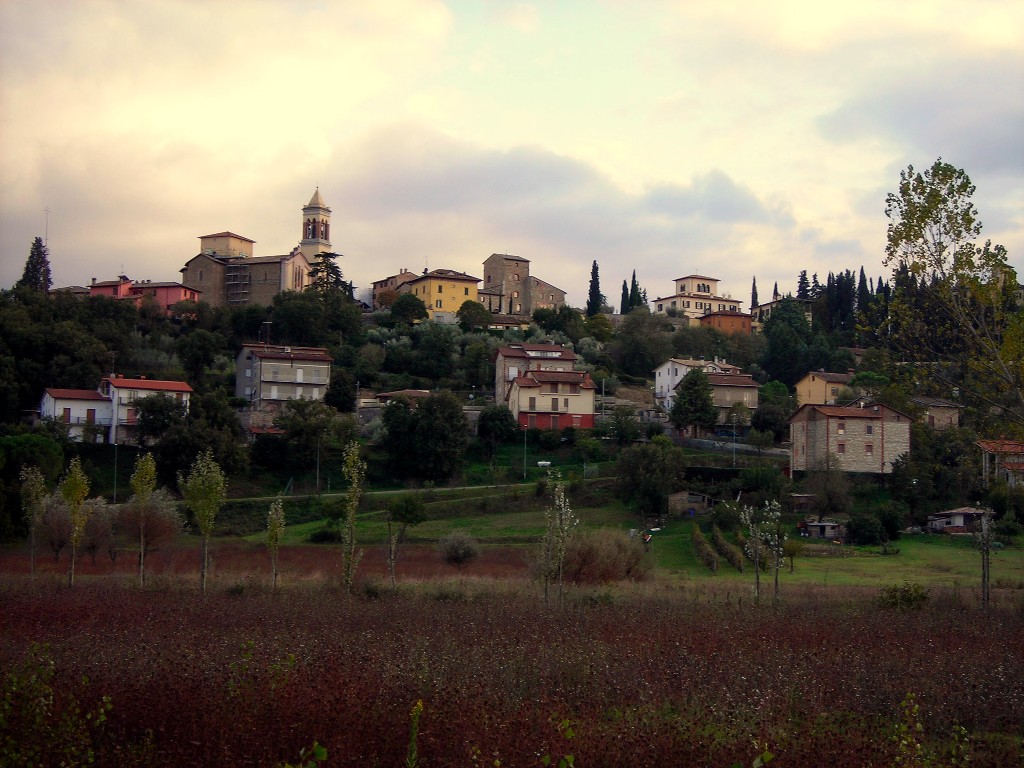 Mr. Cucinelli does not exist primarily in the world of ideas. He resides at his company headquarters in the hilltop town of Solomeo, Italy, with skin in the game, creating beautiful things and investing in the flourishing of his town and its people.
His success has given him a billion-dollar pulpit to promote what he calls a "humanist enterprise," a brand of capitalism inspired by classical philosophy and Christian personalism. And people are buying it—at very high prices.
Prices have a signaling function. Brunello Cucinelli's one-and-a-half billion dollar market capitalization signals demand not only for the clothes that he sells but for the entire humanistic enterprise that he is building. He pays his employees wages that are 20 percent higher than the industry average, runs The School of Arts & Crafts in Solomeo to train the next generation of artisans and offers a subsidized, gourmet cafeteria for workers featuring Umbrian specialties (pasta strongozzi, black truffles, cured meats) that would make even Google and Facebook employees jealous.
The driving force behind Mr. Cucinelli's entrepreneurial project is beauty, a word that always seems to be on the tip of his tongue. He praises his fellow Umbrian St. Francis of Assisi for his love of "beauty and simplicity." He features Fyodor Dostoevsky's words, "Beauty will save the world,"on the company website. His most recent inspiration, though, is a contemporary: Pope Francis.
Mr. Cucinelli calls Pope Francis "a true genius of human relationships," and he takes seriously the pope's appeal to be a "custodian of creation." For Mr. Cucinelli, being a custodian of creation includes being a custodian of its beauty. "I feel responsibility for all of the beauty in the world," he often says, echoing the Roman emperor Hadrian.
It is clear that he feels responsible for all of the beauty in his town of Solomeo. He restored the parish church of St. Bartholomew, built a 240-seat theater and designed a woodland park on the edge of the village where he has plans to build an ecumenical retreat center. His company donates 20 percent of its profits to the Brunello and Federica Cucinelli Foundation, which funds the "Project for Beauty," a development plan for the Solomeo Valley dedicated to "helping humanity flourish on the peripheries." So far, the husband and wife have transformed an industrial facility outside Solomeo into green space, built three parks and restored an Etruscan arch in nearby Perugia. "We focus on the well-being of people through enriching the physical environment," says Ms. Cucinelli.
On the global peripheries, Mr. Cucinelli funded the construction of a hospital in Malawi after one of his daughters visited the country. This type of philanthropy "reflects the practical and immediate needs of its communities," writes David LaRocca, a professor at Cornell University and the director of the documentary "Brunello Cucinelli: A New Philosophy of Clothes."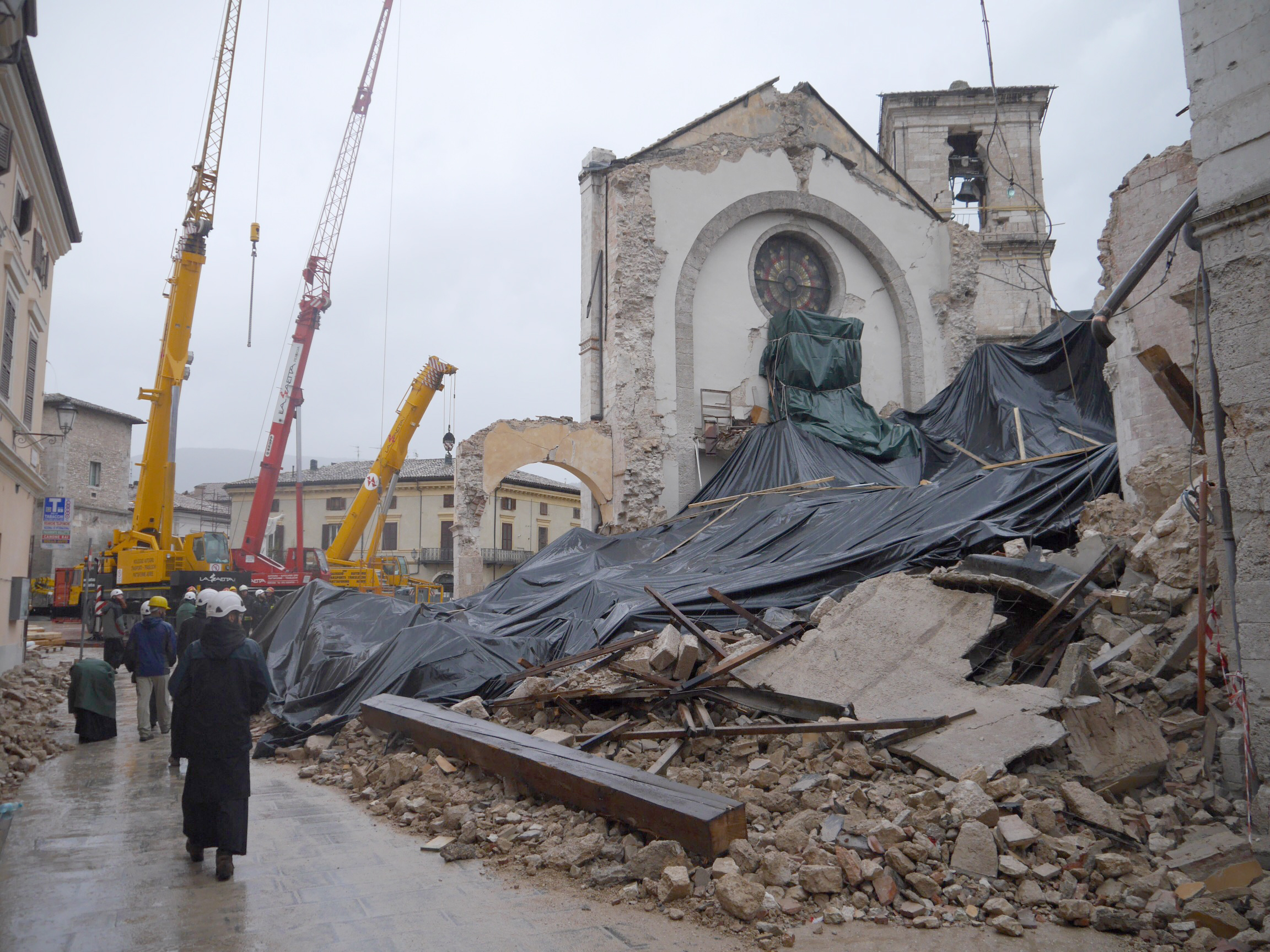 In October 2016, the immediate needs were closer to home. After a 6.6-magnitude earthquake rocked Umbria, Mr. Cucinelli learned that the Benedictine basilica and monastery in Norcia had been destroyed. He quickly pledged his support to the abbot, Cassian Folsom, O.S.B. (who is also his spiritual father), to begin the work of rebuilding.
The 'King of Cashmere'
"Peripheries" are a central concept in the pastoral theology of Francis, but they are also an epistemological key. On the peripheries, everything looks different.
In a recent address to the Pontifical Academies, the pope said that finding beauty on the peripheries is one of "seven sparks of beauty" that has the power to heal hearts and souls. He encouraged "small urban, architectural and artistic initiatives that create, even in the most degraded and ugly areas, a sense of beauty, dignity and decorum more human than urban."
Mr. Cucinelli is doing just that. But how can we square this effort of a man nicknamed the "King of Cashmere" with a simple pope who has called for a "church which is poor"?
How can we square this effort of a man nicknamed the "King of Cashmere" with a simple pope who has called for a "church which is poor"?
In fact, Brunello Cucinelli's life has given him a keen insight into the connection between poverty and peripheries.
Young Brunello grew up on a farm on the outskirts of the Umbrian countryside, in a home without electricity. When he was 12, his father, an uneducated farmer, moved the family to a suburb of Perugia to take a job in a cement factory for more money. But the family remained materially poor, and Brunello saw his father waste away at a job that he considered soulless and undignified. He remembers watching him come home in tears, asking God what he had done to deserve to be treated so poorly.
Mr. Cucinelli knew material poverty. But he also knew poverty of beauty, which seemed to sting even more. His father's work "didn't do anything to make life more beautiful," Mr. Cucinelli reflects. He resolved to do something with his life that promoted human dignity through work.
Pope Francis may seem like an unlikely ally for a fashion magnate. But beauty transcends politics: It is part of our shared humanity, and each of us seeks it within the contours of our unique, personal vocation, whether as an entrepreneur or the pastor of the universal church or a factory worker.
On the outer edges of our lives—the outer, bleeding edges of our comprehension—authentic beauty breaks in and allows us to see beyond our own existence. It is a place where vibrant paradoxes coexist.
It is there on the peripheries that the entrepreneur and the pope meet. There the beautiful transforms the ugly, and the rich one becomes the poor one. Sometimes people are in the same place because they are alike. Sometimes they are in the same place because they collide.
I confess that I fantasized for a minute in that SoHo boutique. I stood on the parapet of my hilltop castle in Solomeo with my money and my munificence. I looked down at the town that I had renovated through my philanthropy, and I felt saved. The Gospel is so much easier to spread this way, I thought.
I am joking, of course.
Beauty does not cost billions. But don't tell Brunello Cucinelli that. I like what he's doing.