Interview: 'King Richard' director on the family story of Venus and Serena Williams
​There were only 16 Black or multiracial tennis players, out of 128 singles players and 32 doubles pairs, in the 2020 U.S. Open. Tennis is still a "white" sport. And it was even more so in the 1980s when Richard Williams and Oracene Price, the parents of Venus and Serena Williams, began coaching their daughters. Armed with a 78-page plan, they strategized with coaches and managers to show the world that they really did, as Mr. Williams puts it, have "not just one, but two Michael Jordans."
This biopic, written by Zach Baylin, follows the story of the Williams family from Compton, Calif., as they force the world to make room for two little Black girls in a predominantly white sport. The film is directed by Reinaldo Marcus Green, stars Will Smith and will bring you to tears when you least expect it.
Mr. Green worked on Wall Street, during and and after the financial crisis of 2007-2008, then switched careers to pursue film. Twice this year, he has worked with Will Smith, on "King Richard" and "Amend: The Fight for America," a six-part docuseries exploring the often fatal fight for equal rights as enshrined in the U.S. Constitution's 14th amendment.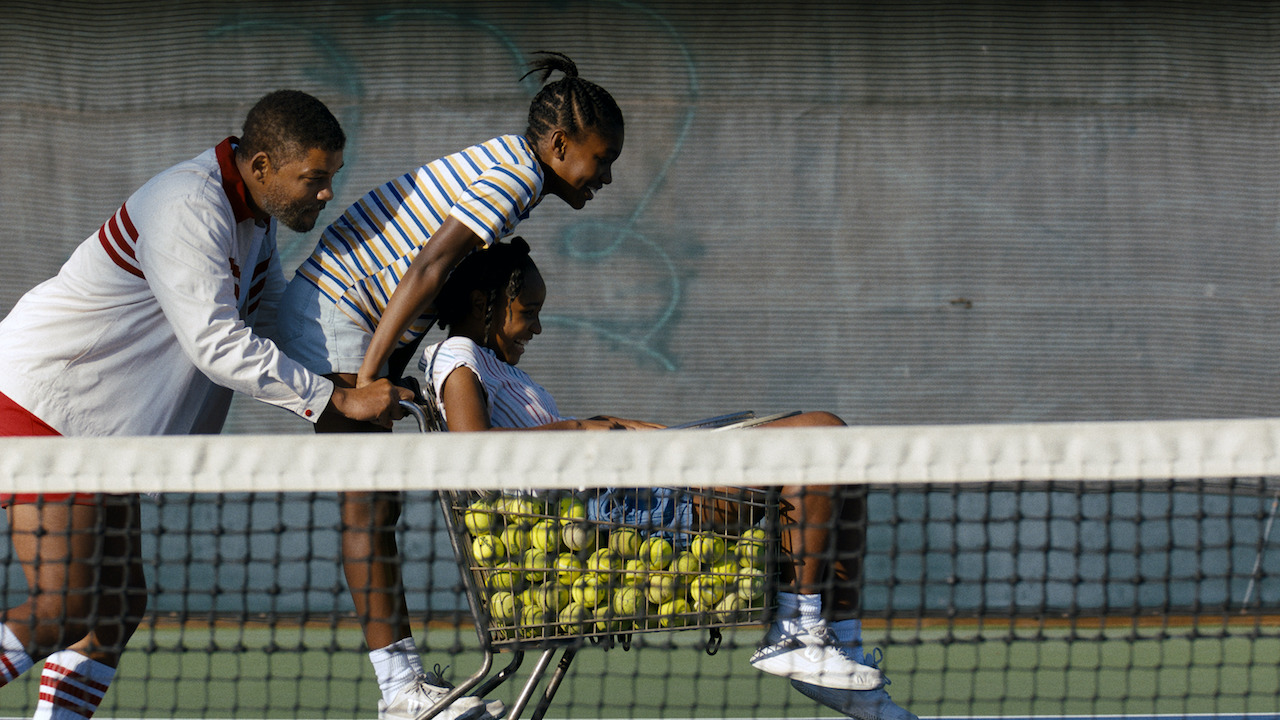 Mr. Green previously directed three episodes of the British Netflix hit series "Top Boy," on which rapper Drake was the executive producer. His first feature film "Monsters and Men" won the Special Jury Award for Outstanding First Feature at the Sundance Film Festival. He is now working on a series with Ed Burns, the renowned co-creator of "The Wire."
I spoke with Mr. Green, in an exclusive interview for America, about his latest film, which is already amassing Oscar predictions. "King Richard," a Warner Bros. Pictures film, released in theaters across the United States on Nov. 19, with a simultaneous month-long release on HBO Max.
This interview has been edited for length and clarity.
'King Richard' charts how Richard Williams made good on the promise few believed possible: His daughters would come to rank among the greatest tennis players in history.
Zoe Ramushu: The world knows Venus and Serena. But this is very much Richard's story. Why did you feel like that was an important way to tell the story?
Reinaldo Marcus Green: It was the story that the family wanted to tell. I was only going to be involved in a movie that the family wanted to make.
The girls attribute Richard to having the idea for them to play tennis, having the plan. I felt like it was an interesting window into their lives, because the story becomes a family movie. Richard has the plan but he has Oracene and the girls to help execute it.
It's a really interesting window into that period of time in their lives that I think will give audiences something unexpected about the Williamses.
The film presents Richard in a remarkably honest light, highlighting not only his brilliance and persistence but also his faults and weaknesses. His character feels real, a lot like that strict uncle with the best intentions, but also with a chip on his shoulder who was determined his kids would not fail in life. How much time did you spend with Richard before the film?
I never had the opportunity to meet Richard. But hopefully one day I will.
That's incredible! How did it feel making a film about somebody who is still alive? And someone who is such a big personality?
It's always challenging when you're depicting real life people, and you want to honor that, but we have a runtime and there's only so much you can fit into a film. And so, just being open about that with the family, being able to discuss how we can make it cinematic, and how we can take liberties in order to make it work for our story.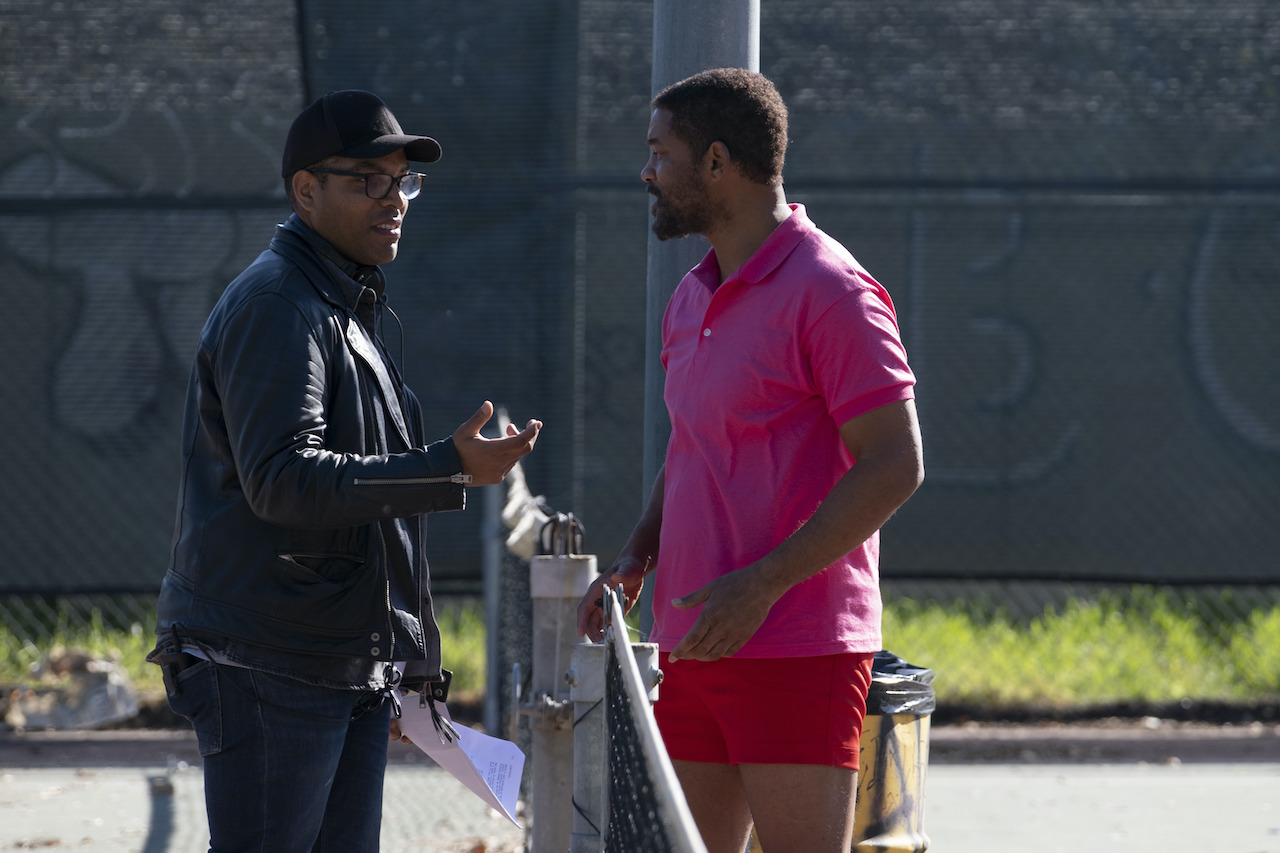 The family was very receptive to that. So long as we didn't abuse anything or say anything that was false—and that we didn't do. At least we were coming from a place of truth. And that's always a great foundation and a great partnership.
Every movie is a challenge. But, like, being on set with Will and the girls, it was as fun as the movie sounds. I mean, how do you not laugh when you're making those scenes? It's probably what it's like making a movie about music or a musician; we just had a lot of fun building the family and making those scenes. And [Venus and Serena Williams's half-sisters] were a part of that: Isha Price is a producer, Lyndrea Price is a costumer. I would love to see them talk: "Oh, I wouldn't wear that" or "Oh I would wear this." And it was just great.
It also helped us make certain scenes feel more nuanced. From the colors that they were wearing, each sister defined their own personalities. Everyone became a character in the movie and so they weren't just an addendum to their story. It was, truly, a true family. And that's what makes it—hopefully, what makes it special.
"You're going to be representing every little Black girl on earth," Richard tells his daughter Venus. The film alludes to various figures and moments in Black history—particularly as the parents are shown educating their daughters—and there's a lot of gratitude and reverence for those who came before them and made it possible for them to have such opportunities. There's a strong sense of groundedness in the Black community; also in their religion.
Black culture as well as religion appeared to be a critical element of how the sisters were raised. Were there any specific moments that made you think religion needs to be a feature in the story?
Well, we know that the family, Venus and Serena and Oracene, they're Jehovah's Witnesses, and so we wanted to honor that. It's who they are. Whenever they win a match they thank Jehovah God. So, why shy away from those things? it's part of their faith. Now, Richard is not Jehovah but he respected the family's decision to take them to Hall. Those are the things that we learned and we wanted to embrace in the film, for sure. It was important.
Whenever the Williams sisters win a match they thank Jehovah God. So, why shy away from those things? It's part of their faith.
This is a film about Black excellence, but you really portrayed Black joy in such a poignant way. I was moved to tears a number of times in the film and not in the places I would have expected. What does that mean for you as a Black director?
Everything; from how my father raised us—I have an older brother—and how much love and commitment he gave to his kids to get us to where we were. Now, he thought he was raising major leaguers; it didn't work out (laughs). But, at least, he's raised two filmmakers. We had a father who made it more than about winning and losing. Life is much bigger than that. And I think Richard and Oracene really instilled those principles in the girls. It either had to be fun, or they weren't going to do it.
Education was important. Richard and Oracene, they gave this family the tools to succeed beyond the tennis court. And that's what makes Venus and Serena such interesting figures, because their legacy is far beyond great tennis players. And that's a huge legacy in and of itself. If you ask them, they say their life is just getting started, they have so much more to do. And I think that foundation really happened with Richard and Oracene at home and the girls supporting them.
Black males are often portrayed as violent, dangerous figures, as well as errant or absentee fathers. This film takes a delicate and transparent approach on the violence that still plagues some Black communities. It weaves the reality of violence into the story giving us a more nuanced narrative about Compton and the surrounding community.
This is a story about a father—well, a family—a father and his relationship with his daughters. How did you balance the narrative about black masculinity?
Will himself is a father of a daughter, and I know that he knows what it's like raising a young woman, and what that challenge is like (and opportunity); trying to give everything you want to your kids, but them wanting a life of their own. Where's the balance? Kids teach you about balance.
Being a parent myself, I know that kids remind you of what they need. We're challenged as parents every day to listen to our kids—listen to them and not choke them off. It's not about what we want for them, it's about what they should want for themselves. We're there to guide them and protect them, but to let them live their own lives.
Look, masculinity is part of it; but it's part of just being a good parent, it's part of being a good human being, and allowing your children to become who they're going to become and guiding them to that.