Tomie dePaola's books help us find the sacred in stories of service and stillness
We called them the "special books": Giorgio's Village, about everyday life in an Italian village, and The First Christmas, about, of course, the birth of Christ. Both were intricate pop-up books that I received as a young child. However, due to the delicate nature of their moving paper parts, the books were kept on a high shelf and brought down to be read with some degree of supervision, lest Giorgio or the Christ Child be permanently separated from their scenes. I loved poring over every detail of these books as I absorbed the stories. I longed to stand with Giovani beside the fountain in his town or the Wise Men as they watched the star—which grew in size and magnificence as you turned a paper wheel—glowing in the sky over the stable.
There was something soothing about the pictures in these books. They evoked both the comfort of home and the thrill of adventure. And these books were special for reasons beyond their delicacy; they introduced me to the man who would become one of my all-time favorite authors and illustrators of children's books: Tomie dePaola.
DePaola is perhaps best known for his "Strega Nona" series, about an Italian "grandma witch" who helps the neighborhood with headaches and warts and who owns a somewhat infamous pasta pot, which—when used by a bumbling layman—manages to nearly cover the town in spaghetti. But dePaola's illustrated world extends well beyond Italian villages, and at 84 he has now written and/or illustrated more than 250 books.
There was something soothing about the pictures in these books. They evoked both the comfort of home and the thrill of adventure.
DePaola is a native of Connecticut who studied art at the Pratt Institute in Brooklyn and at the California College of the Arts. He returned to New England to teach but eventually began working full-time as an author and illustrator. His distinctive style channels folk art traditions and is filled with blocks of color and clean lines, often evoking stained glass windows that might hang in the sort of church that would make everyone feel welcome.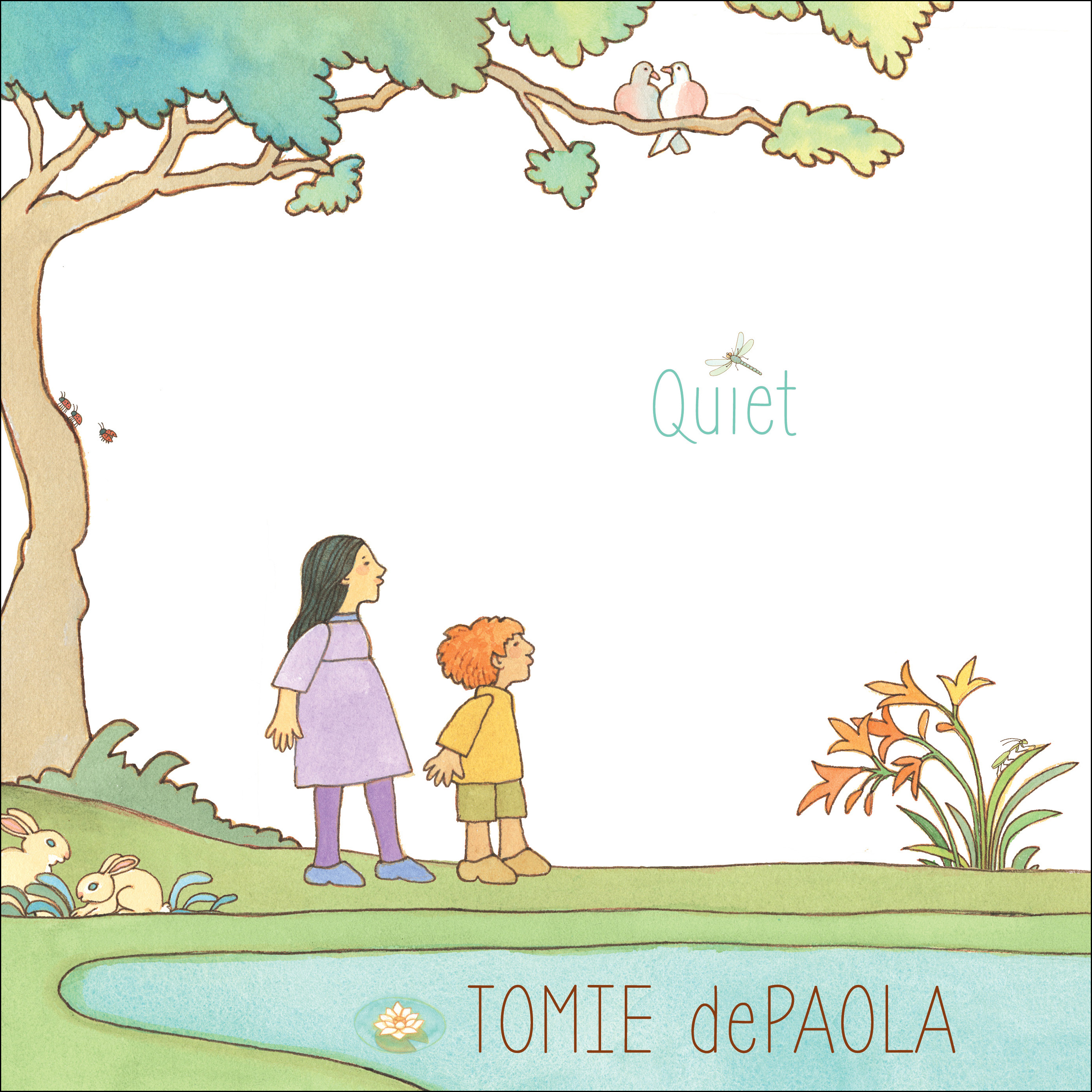 Raised Catholic, dePaola's work often remains infused with a sense of the spiritual, and he has written several books about the saints, including Patrick, Patron Saint of Ireland; Mary, the Mother of Jesus, and Francis: The Poor Man of Assisi, written to commemorate the 800th anniversary of the saint's birth. He also has illustrated Bible stories, as well as The Holy Twins, a children's book about Saints Benedict and Scholastica by the Catholic spirituality writer Kathleen Norris. Other books, like Let The Whole Earth Sing Praise and I Love You Sun, I Love You Moon, which dePaola illustrated, highlight a love of creation that would make any fan of "Laudato Si'" proud.
In addition to his books, dePaola has an actively maintained Facebook page where, until recently, he posted new drawings daily. His "Art Mail," as he calls it, includes images commemorating a significant event for the date or a lighthearted holiday, like National Ice Cream Day. Often included are feast days of Catholic saints. St. Gregory the Great, St. Teresa of Calcutta and the Feast of the Nativity of the Blessed Virgin Mary, Mother of Jesus were recently featured, as well as novenas for peace. But dePaola's art is not restricted to the page or screen. DePaola's art also hangs in churches, including a Benedictine abbey in Hingham, Mass., and a church in New London, N.H., where he now resides. And in June 2017, he participated in a live reading of his work alongside Mother Dolores Hart, O.S.B., of the Abbey of Regina Laudis.
Many of dePaola's most delightful characters are those who persevere in the worthy effort to simply be themselves.
DePaola's latest book, to be published in October, is called Quiet(Simon & Schuster. 32p $17.99) and the text serves as both a meditation and an invitation. In it, a grandfather and his two grandchildren explore the world around them. They notice how the animals behave, how some move fast or slow. They notice how they feel when they are still enough to notice these things at all. Quiet never mentions smartphones or YouTube, but it offers a message that serves as an antidote to the distraction of today's technology and the need so many of us feel to be constantly busy or on the move or entertained. It's a lovely book, and indeed its title names a quality present in a number of dePaola's books.
While many books aimed at children can seem frenetic, as if trying to compete with cartoons, dePaola's books always have moved at their own pace, offering lovely lessons or legends that delight with their details. Among the most beautiful and heartbreaking of dePaola's tales is The Clown of God. The book is dePaola's retelling of a French legend in which Giovanni, who once was able to use his juggling performances to earn fame and fortune, finds that his gifts have value even for the smallest of audiences. There are few images in children's literature more lovely than dePaola's depiction of a statue of the Christ Child smiling down at Giovani, now an old man who has given his all in his final performance.
The theme of service to others is prominent in Pascual and the Kitchen Angels, a story of the young saint who joins a religious order hoping to serve the poor but ends up on kitchen duty cooking for his fellow friars. At a loss in the kitchen, Pascual begins to pray and is assisted by angels who cook such a delicious meal that the friars request that Pascual become the community's permanent chef, thus compounding the problem. Finally, the friars' curiosity about Pascual's methods leads them to peek into the kitchen. The holy scene on display earns Pascual a chance to serve the poor at last, while still keeping the friars fed.
Many of dePaola's most delightful characters are those who persevere in the worthy effort to simply be themselves. In Oliver Button Is a Sissy, the titular character is a young boy who prefers art and acting, jump rope games and long walks in the woods, to sports. When he takes up dance, he is teased by the boys and teased even more when he is defended by the girls, until one day he gets a chance to prove his talent to the whole school. His success comes not in competition but in his willingness to pursue what he loves.
Another tale of a creative child is told in The Art Lesson, which draws on dePaola's own story. In it a kindergarten boy strives to create unique artwork that expresses his personality rather than the uniformity his teacher expects. It is a book that appreciates the way in which small victories pave the way for big ones and in which rebellion comes in the form of a 64-count box of Crayola crayons.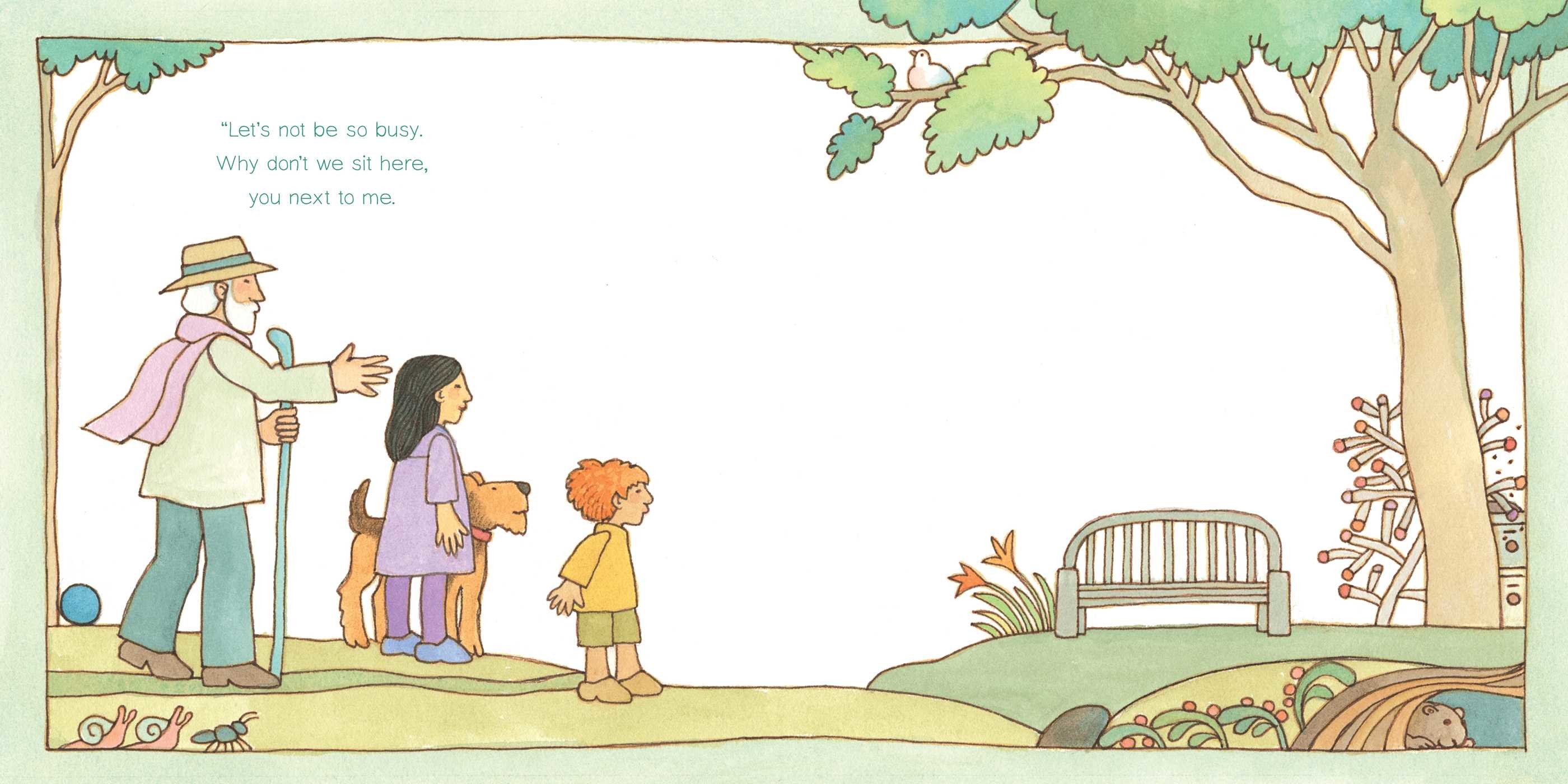 In Quiet there is more sage advice for children. As they walk through nature, the grandfather makes a suggestion to the grandchildren: "Let's not be so busy. Why don't we sit here, you next to me?" The final image is the three figures sitting on a bench, looking in the same direction. The scene serves as a beautiful reminder of what it means to be present to one another, and that often in order to "see the person" in front of us, as Pope Francis has urged, we must start by looking outward together.