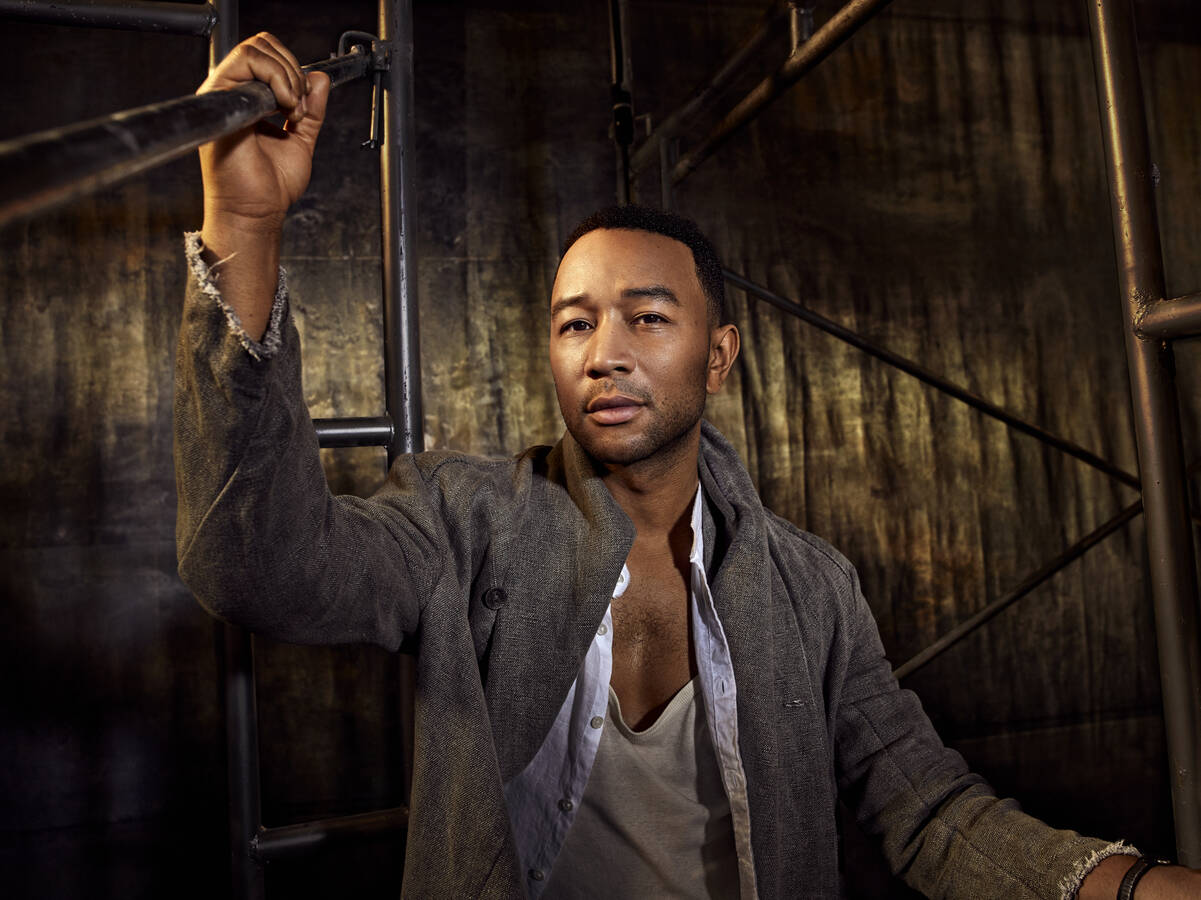 Why 'Jesus Christ Superstar' was live TV at its best
Why did "Jesus Christ Superstar" work so much better on TV on Easter Sunday night than I have ever seen it work onstage? (I include, perhaps unfairly, the Brophy College Preparatory production of the mid-1980s, in which I appeared as a disciple.) We have to give credit to the cast, of course—John Legend as a silky, sulky Jesus, Sara Bareilles as a sensitive Mary Magdalene, Brandon Victor Dixon as an anguished Judas—and to the director, David Leveaux, who staged the show on a multileveled runway between scaffolds in a Brooklyn warehouse, making maximum use of the setting in three interlocking guises: as concert stage, theatrical playing area and live television studio.
Why did "Jesus Christ Superstar" work so much better on TV than onstage?
But inspired casting and savvy staging aren't sufficient to explain this "Superstar"'s uncanny immediacy on the small screen. I would say it has something to do with the material itself. Written in 1971, in the wake of The Who's concept album "Tommy," Andrew Lloyd Webber and Tim Rice's rock opera reimagines the Passion as a similar story: of a pop messiah who can't control his message and whose followers turn on him. It is not just the pulsing rock score that makes the show's Biblical characters seem like 20th-century media figures; there are also clues throughout to indicate that Rice and Lloyd Webber see this partly as a story of public relations and mass hysteria—of the TV age, in short. As Jesus is being led by centurions from Gethsemane, he is besieged by reporters with microphones asking him, "Tell me Christ how you feel tonight!" (Sunday's broadcast added a new touch: citizen journalists equipped with smartphone video.) And in the climactic title number, Judas gives Jesus some unsolicited advice on media strategy: "If you'd come today, you could have reached a whole nation/ Israel in 4 B.C. had no mass communication."
America in 2018 suffers no such scarcity, though the glut of media in our lives has not noticeably improved our civic or spiritual health. It does mean that the message of "Jesus Christ Superstar," not to mention Jesus Christ, can now reach nearly unlimited eyes and hearts—nearly 10 million tuned into the broadcast on Sunday. So what came through this latest transmission? Here are four revelations, one for each Gospel.
Nearly 10 million tuned into the broadcast on Sunday. So what came through this latest transmission?
1. The universal now. It almost does not deserve comment in the age of "Hamilton," and yet it does bear noting that while Judas was played by an African-American in the original Broadway production, the film version and here, the casting of John Legend as a black Jesus lent the familiar events of the Passion a stark new edge, as the sight of his lashed and bloodied body, even just the look of him hunched in cuffs, could not help but set off alarm bells. (His vocal take on Jesus' songs was also refreshingly soulful and human-scaled, in contrast to the hair-metal screech of previous performers in the role.) These resonances fit neatly into the show's contemporizing, universal spirit; while it is no longer radical for long-haired hippies with electric guitars to reclaim the Jesus narrative, in 2018 it is a welcome statement to make a Bible story look like today's multiracial America.
2. Too big for theater. I have seldom cottoned to Lloyd Webber's work onstage; it has always felt pseudo-operatic in the worst way, aspiring to the heights of extreme emotion but with music that, for all its tuneful invention, fell far short of the task, as if he were trying to score "Tosca" with commercial jingles. But there is something about his and Tim Rice's primary-colors approach to this life-or-death devotional drama that matches the artificially raised stakes of the broadcast-event format, the last vestige of appointment television on the major TV networks, which gives us "American Idol," the Super Bowl, various and sundry awards shows, and live musicals from "The Sound of Music" to "The Wiz." In our fragmented age of on-demand video and social media, these hyped TV events are what is left of our digital town square.
In our fragmented age of on-demand video and social media, these hyped TV events are what is left of our digital town square.
And it is not just the thematic connections that make "Superstar" a TV natural. Both the tightrope heights of Lloyd Webber's score—the freak-out songs no singer can avoid screaming, like "Judas's Death," or the hilarious high/low ranges of the Sanhedrin's tunes—and the searching, overwrought soliloquies for the three leads and for Pontius Pilate (a tightly wound Ben Daniels) make for spectacular concertizing, and not coincidentally for the kind of can't-look-away kitsch scientifically known as "good TV."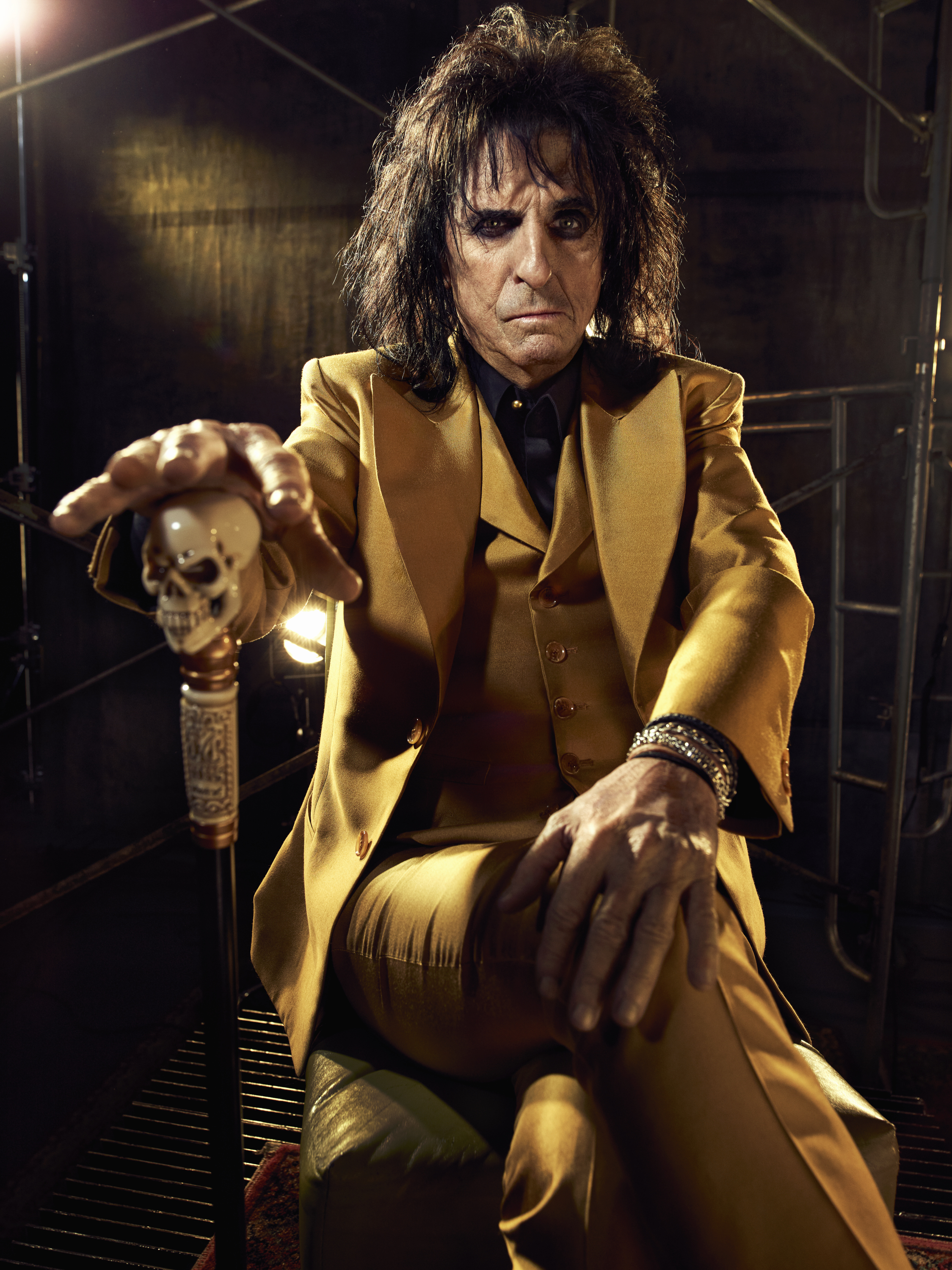 3. The old razzle dazzle. Lest all this sound as if "Superstar" was simply an inevitable outcome of the right material in the right venue, kudos must go not only to Leveaux, the director, but to producers Neil Meron and Craig Zadan, who have been behind efforts to bring the musical-theater canon to TV audiences since 1993's "Gypsy" with Bette Midler. Throwbacks to the 1950s and '60s era, when musical theater was still mainstream pop culture, Meron and Zadan have both proven there is a wide audience hungry for musicals.
I am not sure we can assign credit for the smart casting of "Superstar" to them, but one example suffices to demonstrate what I think of as producerial wisdom: In the single-song role of Herod, glam-rock icon Alice Cooper simply had to show up in a flame-orange suit and sing every sneering word of his song directly to Jesus for the song to kill. Some superfluous chorus girls arrived to Charleston along, but this was another case of the medium being the message, and vice versa.
There is simply no ignoring the elemental power of seeing Jesus' death depicted, earnestly and largely reverently, on national TV.
4. The Resurrection will not be televised. At the center of all this song and dance, of course, is a version of Christ's suffering and death, and there is simply no ignoring the elemental power of seeing that story depicted, earnestly and largely reverently, on a large scale on national TV. I have often thought of "Superstar" as the apocryphal Gospel of Judas: It is his skepticism about Jesus' mission drift, from social rebellion to a more internal and eternal kind of transformation, that drives the first part of the play's action, and drives Judas into the arms of the plotting Sanhedrin. But in the second half he, along with the rest of the characters, feels the pull of larger forces following a preordained script they cannot diverge from, try as they might.
No one, not even this Jesus, quite understands what the story's unhappy ending portends, with Jesus asking God, "Why should I die?" and the disciples imploring, "Can we start again, please?" While Christians have largely embraced the once-heterodox "Jesus Christ Superstar," it has been a consistent criticism of the show that it doesn't depict the Resurrection. Well, the Gospel of Mark barely did either. And Leveaux's final image, accompanied by some of Lloyd Webber's most genuinely lovely music, of the actual bloody crucifix receding into a cross-shaped light as his followers stare at it worshipfully, was a (literally) brilliant solution, easily interpretable as a vision of life after life—or just a vision.
Either way, whether its viewers were convinced anew that Jesus Christ is alive, this "Superstar" partook freely of the cup that gives theater its fundamental power: It was undeniably live.