While taking a vacation in Hawaii this summer, Yvonne Orji—who plays Molly on HBO's acclaimed show "Insecure," currently wrapping up its second season—shared a video of her retreat on Instagram. Nestled on a Maui mountaintop, Orji surveyed the setting sun while gospel music blasted, proclaiming God's love into the lush landscape. A hashtag stamped over the video read "#imworththewait."
The fleeting moment was surprisingly moving. Rather than a feigned attempt at authenticity or relatability, Orji's video felt like a declaration of self-love, self-worth, profound faith and also patience, all of which are intertwined for the 33-year-old Nigerian actress—a driven, Christian star at the height of her career, one who is open about her decision to wait until marriage to have sex.
Advertisement
When she was cast as Molly in 2016, Orji saw her career launched into the mainstream. (More recently Orji won her first film role in "Night School," alongside Kevin Hart.) The show, based in part on Issa Rae's web series "Awkward Black Girl," follows Issa (Rae) and her best friend Molly as they search for fulfilment in their careers and relationships in Los Angeles. Sometimes raunchy and consistently funny, "Insecure" offers an authentic portrayal of black female friendship, and it engages with topics like racism, homophobia and misogyny without resorting to didacticism.
When she was cast as Molly in 2016, Orji saw her career launched into the mainstream.
Despite her success, Orji told me that she never set out to be an actress. She had completed a master's degree in public health and was on track to become a doctor (and fulfill her Catholic, Nigerian parents' dream) when she decided to try stand-up comedy. Orji performed routines about "dating while African" ("I'm single. I know! It's a shocker to me too!") complete with reenactments of her parents' deadpan advice: Yvonne, you are no spring chicken. Her stand-up eventually led her to create a pilot for her own television show, "FirstGen," based on her life.
Not unlike Orji herself, the character she plays in "Insecure" is an ambitious, charismatic, single woman in a high-powered job. Their differences, however, are also palpable: Molly often has casual sex, and her desire to settle down leads her to take up painful relationships with unavailable or unsuitable men.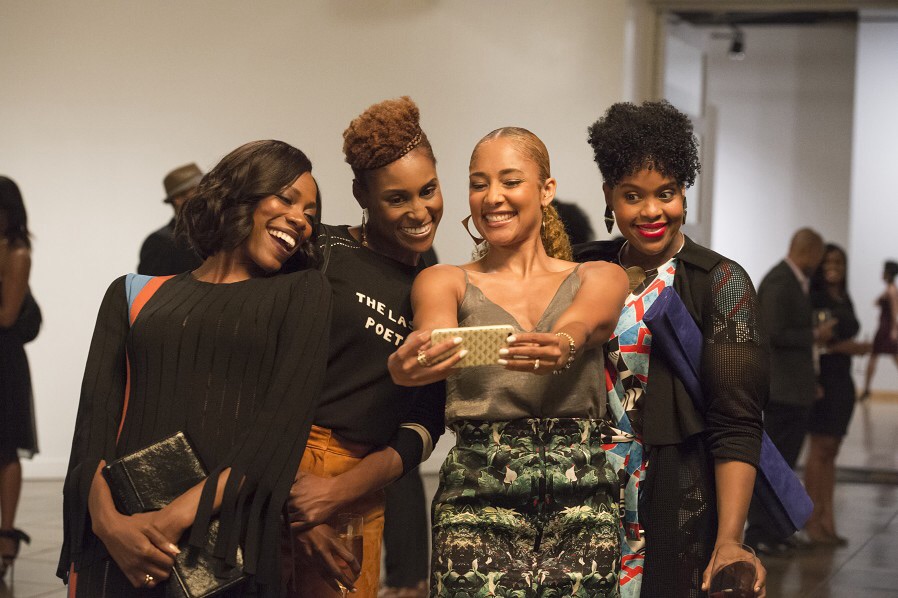 Molly's decisions—and the decisions of most of the show's characters—are part of the broad appeal of "Insecure," which features complicated characters whose choices you will likely cheer and condemn. It is easy to applaud Molly when she supports her best friend going through a breakup, or stands up to discrimination in her mostly white, mostly male office. And in her less than admirable moments—like when she mistreats a love interest who admits to a past same-sex sexual encounter or when she sleeps with her married friend at a dinner party—we want her, the way we would want a friend, to do better.
Orji explained to me that, at first, her differences with Molly felt like a sort of cosmic joke: "I don't think I'm the right one to play this role. I want to play it because I think it's such a great character, but oh, Lord."
Eventually, Orji came to understand that playing Molly, and the personal challenges it raised for her, was part of God's plan. "I've grown with the character and grown in maturity—not only in my faith…. [Now] I get it, Lord; I see what you're doing! You have this duality of me, this inexperienced virgin, if you will, and then Molly, this sexually free person—[and I'm] able to stand my ground in certain ways while still playing this character."
"A lot of people have done things in the name of Christianity and religion and faith in a not-so-nice way."
One aspect of standing her ground means refusing to do nude scenes, for which HBO is known. "That's a conversation I have to have," she says, "I know I just didn't get here to just lose everything I stand for. So how do we marry the two without alienating anyone?" The solution contrived by Orji and Rae involves clothed sex scenes and, more often than not, nudity on the part of Orji's male costars—a trend that occurs throughout "Insecure."
Despite the measures Orji takes to uphold her values and her modesty, she feared her parents' reaction to her decision to play Molly. Her parents raised her Catholic, and Orji credits them with teaching her the importance of faith from an early age. When Orji became a born-again Christian at 17, her departure from Catholicism was difficult for her parents. "[My parents] had questions, like 'When do you go to Catholic church? ….Is this a new fad? What is this?'" Orji recounted. But her subsequent fulfillment put them at ease. "I think that my parents saw that, no, I'm serious about this and I love God with all my heart, and I serve him."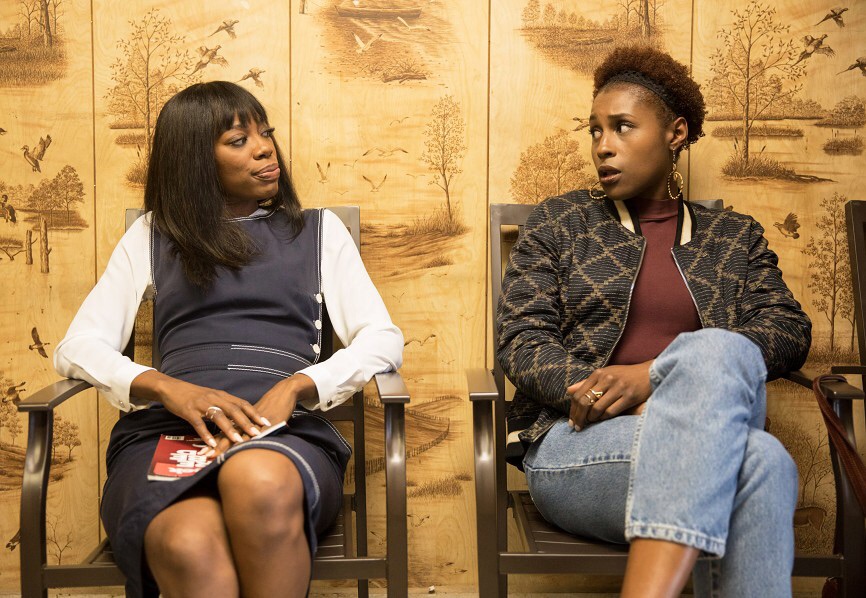 In all aspects of her life, Orji lives out her faith defiantly and on her own terms—without alienating people who live differently. Unfortunately, she is not always afforded the same compassion. In a recent, unprovoked Twitter storm around Orji's choice to wait until marriage, one user wrote, "Being a virgin at 33 not because you're asexual, or have an issue attracting partners, but because of religion is sad." Other users said that Orji must be brainwashed.
When I asked Orji why people are so surprised that a successful, beautiful, funny woman also has a rich faith life, she displayed characteristic grace: "A lot of people have done things in the name of Christianity and religion and faith in a not-so-nice way. I mean, if you look at what's happening in Charlottesville, a lot of those people are saying, 'We're doing this because it's what the Bible wants.'"
In fact, Orji holds herself, and fellow Christians, responsible for how religion is perceived. "Sometimes you are the only living, walking, breathing version of the Bible that people will ever see. What long-lasting taste are you going to leave in their mouths? A lot of people have left a bad taste. And it's so unfortunate, because God is the best!"
When she speaks about her faith, it is clear where Orji's magnetic, seemingly unshakeable confidence comes from. "I know a pure love. I know an untainted love," she tells me. "I've been down and out of hope and he's filled me with hope. I know this version [of God]. It's like reading a good book. It's like, oh my God, you've gotta read this book. It will keep you up at night. Trust me on this."