"To the Bone," which recently premiered on Netflix, tells the story of 20-year-old Ellen (Lily Collins), who is living with anorexia nervosa. While many have praised the film for acknowledging a disorder many young women and men deal with, others have compared the film unfavorably with another Netflix production, "13 Reasons Why," a series about a high school student who committed suicide. They argue that teens who are dealing with issues like eating disorders or depression might choose to emulate the behaviors they see on the screen.
In "To the Bone," Ellen has been in and out of treatment centers for years until she goes to a center run by Dr. Beckham (Keanu Reeves), who takes an innovative approach to treatment. He facilitates community-style living and puts the choice of whether or not they want to get better in the hands of the patients. In one moving scene, the patients are taken to an indoor art installation where they are encouraged to dance and move under a simulated rainfall. "So why are we doing this?" Dr. Beckham asks. "Because we're alive!" one patient responds.
Advertisement
The themes of choosing life and love are hopeful slices of grace amidst a very painful story.
Throughout her time in treatment, Ellen slowly opens up to a male patient, Luke (Alex Sharp), who shows her how to break down some of the walls she has built up over the years. In one scene, he lovingly and humorously helps her to take a single bite of her favorite candy bar—a task that the viewer can tell is excruciatingly hard for her. At the end of the film, as Ellen is lying in the desert on her estranged mother's property in Arizona, it is Luke's face that she sees as she goes in and out of consciousness. The themes of choosing life and love are hopeful slices of grace amidst a very painful story.
On any given day, U.S. teenagers average about nine hours of screen time. The media has eclipsed the place of parents and adults in the moral education of many Catholic adolescent girls. This raises the question: What is the best way for parents, church leaders and teachers to provide teens with critical media literacy tools, especially when they are confronted with serious topics like eating disorders?
Films like "To the Bone" can serve as helpful educational resources. But as teen viewers navigate messages about body image and mental illness through TV, movies and music, there is a need for moral guidance from the adults in their lives.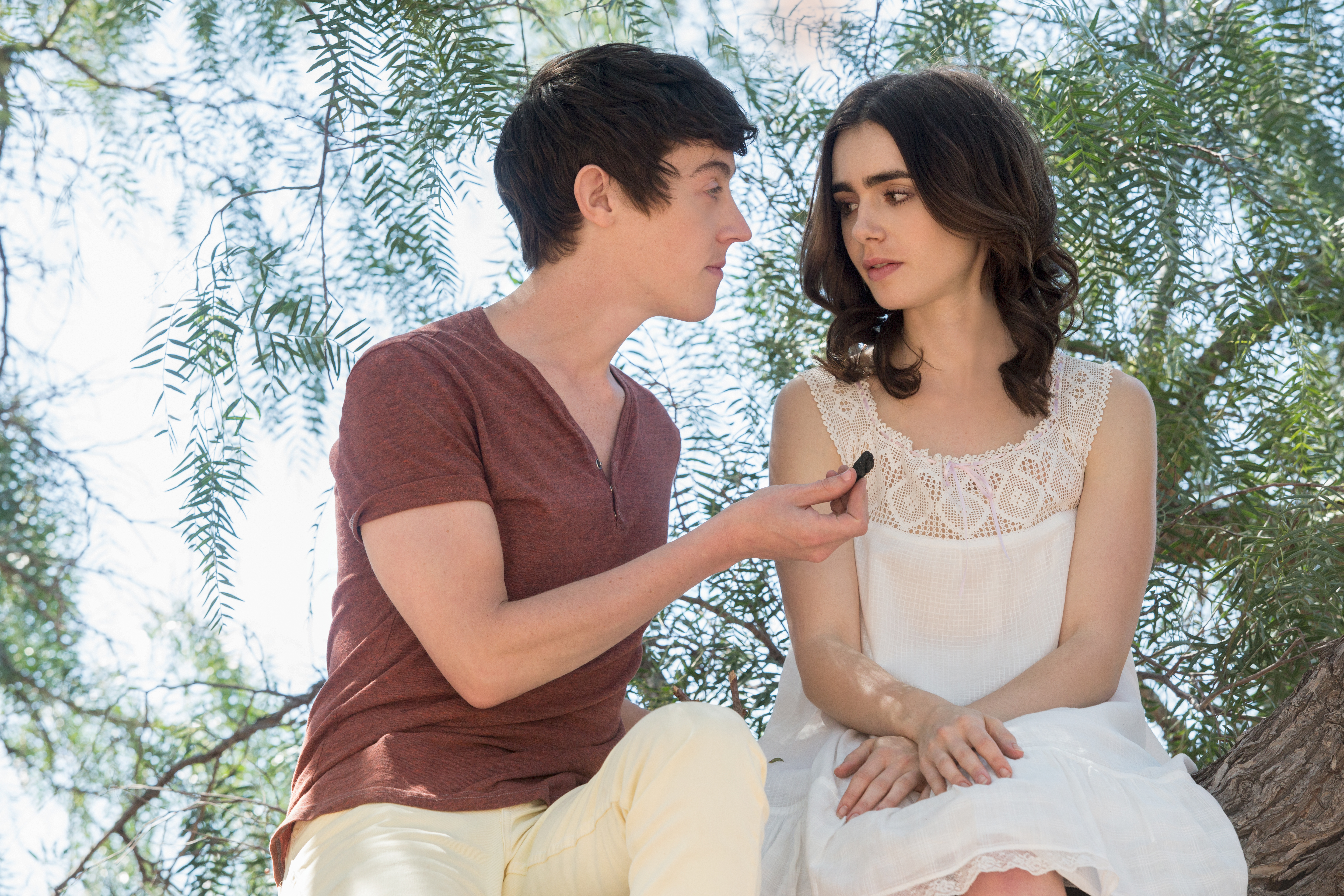 "To the Bone" is often difficult to watch, whether the viewer can directly relate to the main character, Ellen, or not. Her family is so distressed by her illness that they begin to treat her more as a problem than a person. Ellen's deep emotional and psychological pain, tied to her refusal to eat, leaves the audience uncomfortable and often hopeless.
In my research as a Catholic ethicist, I have found that many Catholic young women did not receive moral guidance from the adults in their lives about issues surrounding body image, sexuality and sexual violence as teens, a time when they said that they most needed it. One of the young women I interviewed told me that the adults within her Catholic school, parish and home just "didn't create an environment where we could talk about that stuff." Instead, she and her friends turned to media and "the world of the internet" in order to seek answers to personal questions.
Catholic parents, teachers and church leaders can go beyond "just don't do it" or "just don't watch it." Teens are inundated with messages about body, sexuality and power, and parents and educators often have trouble keeping up. Thus, when young people are exposed to difficult content like "To the Bone," rated TV-MA (not suitable for children under 17), it is important for parents and adults to be ready to talk about mental illness.
It is also important not to commit the same mistakes of Ellen's family in "To the Bone" by treating her like a problem that needs to be solved. It is crucial to listen to young people. One of the young women I interviewed admitted, "I've never really felt empowered in the church as a woman." She said she did not feel like anyone was truly listening to her experiences and feelings growing up as a girl. Whether it be about feelings of body insecurity or questions about sexuality, teen girls want to be heard.
Whether it be about feelings of body insecurity or questions about sexuality, teen girls want to be heard.
"To the Bone" was inspired in part by the director Marti Noxon's own experiences recovering from anorexia, and Lily Collins has also had an eating disorder. Noxon has said in interviews that part of the reason that she wanted to make the film was to "ignite a discussion about body image issues and eating disorders." Based on the flurry of conversations on the internet after the film's release, Noxon has certainly succeeded. The scenes depicting the darkness that accompanies eating disorders have the opportunity to shed light on a pervasive yet often unacknowledged mental illness in today's society.
In order to provide moral guidance to teenage girls in an age where mass media plays such an influential role in a young person's development, it is important for adults to first become empathic listeners to what teenage girls are struggling with, particularly surrounding eating disorders. This involves asking introspective questions about how certain scenes affect them or having discussions about the "culture of thinness" that may influence these mental illnesses.
Teens may walk away from films like "To the Bone" with damaging lessons. But films that address these touchy subjects certainly are not going anywhere. Instead of trying to shelter Catholic teens, parents, educators and religious leaders would be better off opening a dialogue about how to navigate these messages in healthy and empowering ways.