While "Master of None" looks for love, "Catastrophe" finds it.
"Master of None" follows Dev Shah (Aziz Ansari, who co-created the show with Alan Yang) as he searches for love through rose-tinted glasses—at times, literally. The show's second season, now available on Netflix, opens in black and white with the flamboyance of a Fellini movie. We watch Dev traverse the cobblestone streets of Modena, Italy, to a pasta shop, where the camera lingers on the deliberate caress of flour and eggs, on their way to a new form. Although the series drops the black-and-white format in later episodes, the sumptuous aesthetic remains. Even as he endures terrible Tinder dates, Dev is crested by ambient light and sips expensive wine. The scene's characters are dressed in perfectly complementary colors and subtly '70s-inspired outfits.
When "Master of None" charts the stories of Dev's friends and their families, the perspective remains willingly uncynical and visually alluring. This makes for charming protagonists and friendships but rather dull romantic relationships. Dev's love interest, the unavailable Francesca, is a sweet, archetypical Italian beauty, but the show fails to explore her character in any depth. Francesca and Dev's conversations mostly entail jibes about their cultural differences, with Francesca asking the meaning of words ("What is 'lukewarm'?"; "What cashews is?") and Dev probing her for explanations of Italian hand gestures and cultural talking points.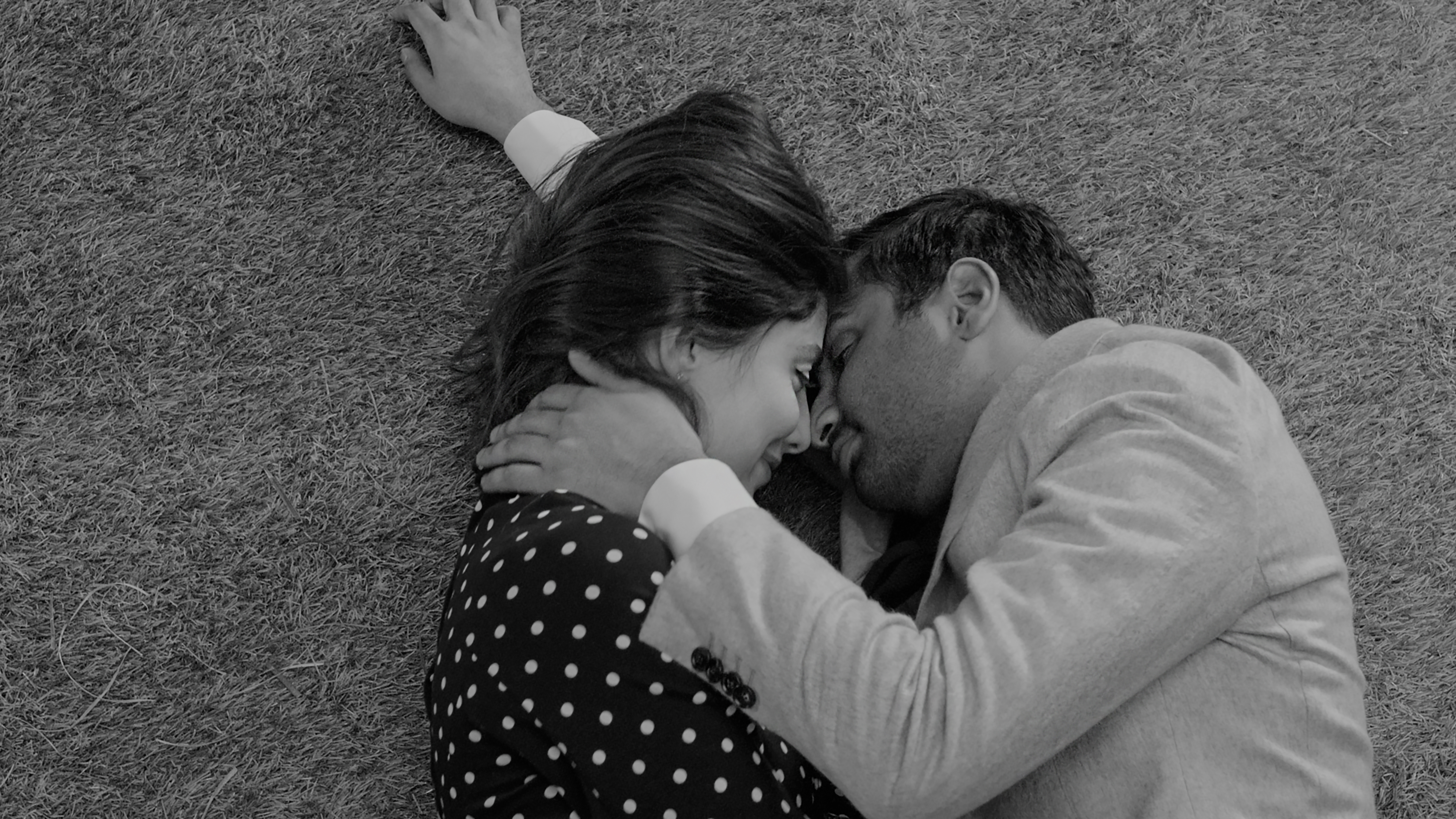 Watched alongside "Catastrophe"—also a writer-actor comedy about love against the odds—we see the type of relationship Dev aspires to, although it lacks the tasteful glamour of "Master of None." In that series, available on Amazon Prime, Rob Norris (Rob Delaney) and Sharon Morris (Sharon Horgan) decide to marry after Sharon becomes pregnant following their one-night stand. In seeking to represent the wondrous institution of marriage, "Catastrophe" eschews Italian film references and instead allows its dirty jokes and flawed, affable characters to do the work. Although, like Dev and Francesca, Rob, an American, and Sharon, who is Irish, hail from different countries, their humor and relationship does not rely on these differences to convey their chemistry.
One of the most romantic scenes in "Catastrophe" takes place at the end of Season 1. On their wedding night, the newlyweds recline on the same hotel bed they slept in on their first meeting, exhausted. Sharon is heavily pregnant, and her husband Rob offers to cut her neglected toenails. His new wife, accepts, tearful with gratitude—what clearer sign that they are soulmates than a gesture like this? The moment is cut short, however, when Sharon senses the mild disgust with which Rob undertakes his job and then recoils in offense. The night descends into the couple's greatest argument yet: Objects are thrown, insults hurled and Sharon walks out—gnarly toenails intact—only to return seconds later after her water breaks.
In the hyper-curated, beautiful world that Dev lives in, a scene that conveys the touching, ugly stubbornness of marriage seems totally impossible. The format of "Master of None," at least as it stands in Season 2, is built for the pretty romance of autumn leaves and John Legend piano performances, leaving no room for an unseemly deed like cutting a loved one's toenails. There is more room in the format to explore the complication of long-term friendships, but the series tends to skirt these issues when it comes to romantic relationships.
If Season 3 of "Master of None" envisions a future for Francesca and Dev, it will have to reinvent itself. This is something the show's creators are aware of. When asked about whether or not there will be another season, Aziz Ansari told Vulture: "I need to live my life a little bit, maybe get in a serious relationship, have a kid, something, and then maybe figure [Season 3] out." Ansari's sentiment is echoed by his on-screen best friend, who in the show counsels Dev that relationships are more complicated than he thinks. "Your relationship probably wasn't going to be this magical fantasy that's in your head. It was probably going to be a shit show," he says.
If "Catastrophe" is anything to go by, he is right. But, as Sharon and Rob show us, the beauty of marriage can show itself in those messy moments—no rose-tinted glasses required.