At Sunday's Oscar ceremony, five African Americans received Academy Awards, for acting, producing and screenwriting. This came one year after the Academy of Motion Picture Arts and Sciences was blasted from all sides for not being "diverse" enough. Today, the Academy is being hailed for its immense progress in the area of inclusivity.
But this is only one thread of progress. Authentic diversity would mean including a group of artists who gain almost no mention in the popular press.
Advertisement
The disabled community is the largest minority group in the country, comprising roughly 65 million people, or 20 percent of the population. It is by far the most underrepresented in media. According to recent statistics published in the Annenberg Report, in 2016 only 2.4 percent of speaking roles in films went to disabled characters. If you drill down into these numbers the stats are even more illuminating. Only 19 percent of those roles were disabled women, and none of the roles depicted a disabled person from the L.G.B.T. community.
In the past 70 years, a number of the Academy Award winners and nominees played disabled characters, but only two of these actors identified as disabled.
Eddie Redmayne's Oscar win in 2015 for his portrayal of Dr. Stephen Hawking in "The Theory of Everything"continued a longstanding precedent of actors receiving or being nominated* for the award for the portrayal of disabled individuals: Jane Wyman ("Johnny Belinda," 1949), Jon Voight ("Coming Home," 1978), Dustin Hoffman ("Rain Man," 1988), Daniel Day-Lewis ("My Left Foot," 1989), Al Pacino ("Scent of a Woman," 1992), Mary McDonnell ("Passion Fish," 1992*), Leonardo DiCaprio ("What's Eating Gilbert Grape," 1994*), Sean Penn ("I Am Sam," 2002*), Selma Hayek ("Frida," 2002*), Jamie Foxx ("Ray," 2004), Hilary Swank ("Million Dollar Baby," 2005) and John Hawkes ("The Sessions," 2012*), to name just a few.
The two disabled actors who have won Oscars are Marlee Matlin (Best Actress, "Children of a Lesser God," 1986) and Harold Russell, Best Supporting Actor ("The Best Years of Our Lives,"1946).
Last year, Academy president Cheryl Boone Isaacs released a statement committing to diversify the membership of the Academy. She mandated the inclusion of diversity in the areas of race, gender, ethnicity and sexual orientation but not disability. Many disability advocates argue that there is no diversity without disability. Representation matters.
In the past 70 years, a number of the Academy Award winners and nominees played disabled characters, but only two of these actors identified as disabled.
Here is a theory about the way the representation of diversity in pop culture can affect diversity in the wider society. In November 2001, a show called "24" premiered on the Fox network. The first season begins at midnight on the day of the California presidential primary. Jack Bauer (Kiefer Sutherland) is assigned to protect Senator David Palmer (Dennis Haysbert) from an assassination plot, along with rescuing his own family from those responsible.
Haysbert's depiction of a charismatic black senator, who would later go on to become the president, lasted five seasons. The show was a hit, one of the all-time most successful shows in the suspense genre, and has been seen by millions worldwide. Haysbert's appearance on national television coincided with the rise of a charismatic African-American senator from Illinois, who himself would go on to the highest office in the land.
Are the two related? Did a fictional black president lay the groundwork for the presidency of Barack Obama? Maybe. Maybe not. It's just a theory. But there is no denying that eight years of an Obama presidency saw greater representation of African-Americans on the small and silver screens with offerings such as "Empire," "Black-ish," "Atlanta," "Insecure," "Live! with Kelly and Michael" and others.
Disability is not ethnicity or gender. It is a diverse, complex series of populations within a larger diaspora that has no specific geographic center and represents no one particular ethnicity, class, socioeconomic status or creed. Put simply, it doesn't discriminate.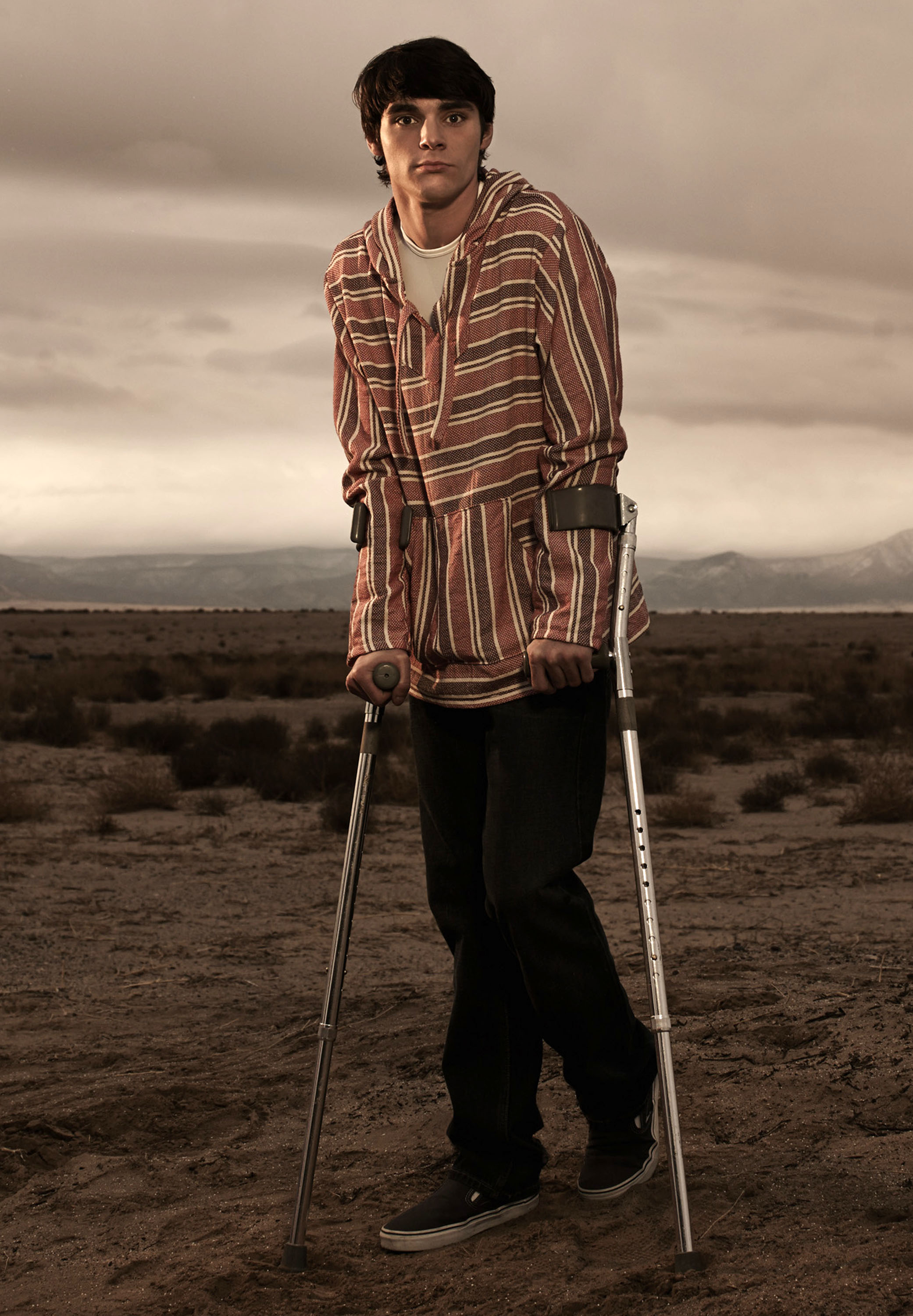 To be sure, over the years, there have been shows that highlight disabled characters or deal specifically with the "disabled experience": Marlee Matlin again ("The West Wing"), Geri Jewell ("The Facts of Life" and HBO's "Deadwood"), Chris Burke ("Life Goes On"), RJ Mitte ("Breaking Bad") and most recently Micah Fowler on ABC's "Speechless."
These seem to be the exception, however. As a community we still have very little agency or ownership over our own stories. "Black-ish," "Insecure" and the award-winning Amazon show "Transparent," for example, actively try to employ writers, producers and individuals at all levels of production who identify as members of the specific communities the shows deal with.
Disabled characters usually show up because the writer or writers have a family member or childhood friend who was disabled, and want to see that character depicted in their show. That was the case with Vince Gilligan of "Breaking Bad." He has said that even as the show's creator he had to fight the producers to depict a character with cerebral palsy (RJ Mitte's Walter Jr., based loosely on one of his childhood friends).
The actions of the producers in this instance—and based on my experience, this is not an isolated incident—are telling. If Hollywood producers are denying the fact that disabled people ought to exist in the mainstream media, aren't they also denying that disabled people exist in real life? In 2017, shouldn't we know better?