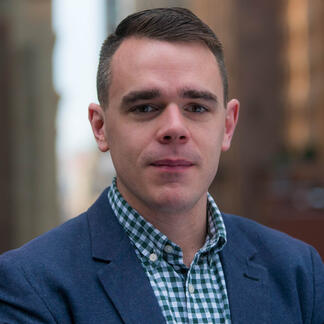 Michael J. O'Loughlin is national correspondent at America and author of Hidden Mercy: AIDS, Catholics, and the Untold Stories of Compassion in the Face of Fear.
The chairman of TD Ameritrade, the world's largest online brokerage firm, Joe Moglia holds a BA in economics from Fordham University. Prior to joining TD in 2008, Moglia was a vice president at Merrill Lynch. Before his venture into the financial world, Moglia earned a master's degree in
Ronald E. Logue holds a BS and an MBA from the Carroll School of Management at Boston College, and he is currently chair and chief executive officer at State Street Corporation in Boston, MA, where he began in 1990 as senior vice president and head of investment servicing for US mutual funds. One of
Tommy Tighe argues that being Catholic is hipster in itself. So, he contends, why not mine the tradition for its quirkiest customs and celebrate them without reservation?