Photographer exposes the oversimplified U.S.-Mexico border
In his photography, David Taylor shies away from stereotypes. "You can find them, but they're the outliers," he says. Mr. Taylor has spent the last 11 years making photographs on the U.S.-Mexico border, capturing the complexities of a land that is constantly oversimplified.
"There's a tendency to present the border as a monolithic experience. The host of mental images people conjure connote a binary relationship between the two countries. Here, there; us, them; north, south; good, bad. Right?" he says.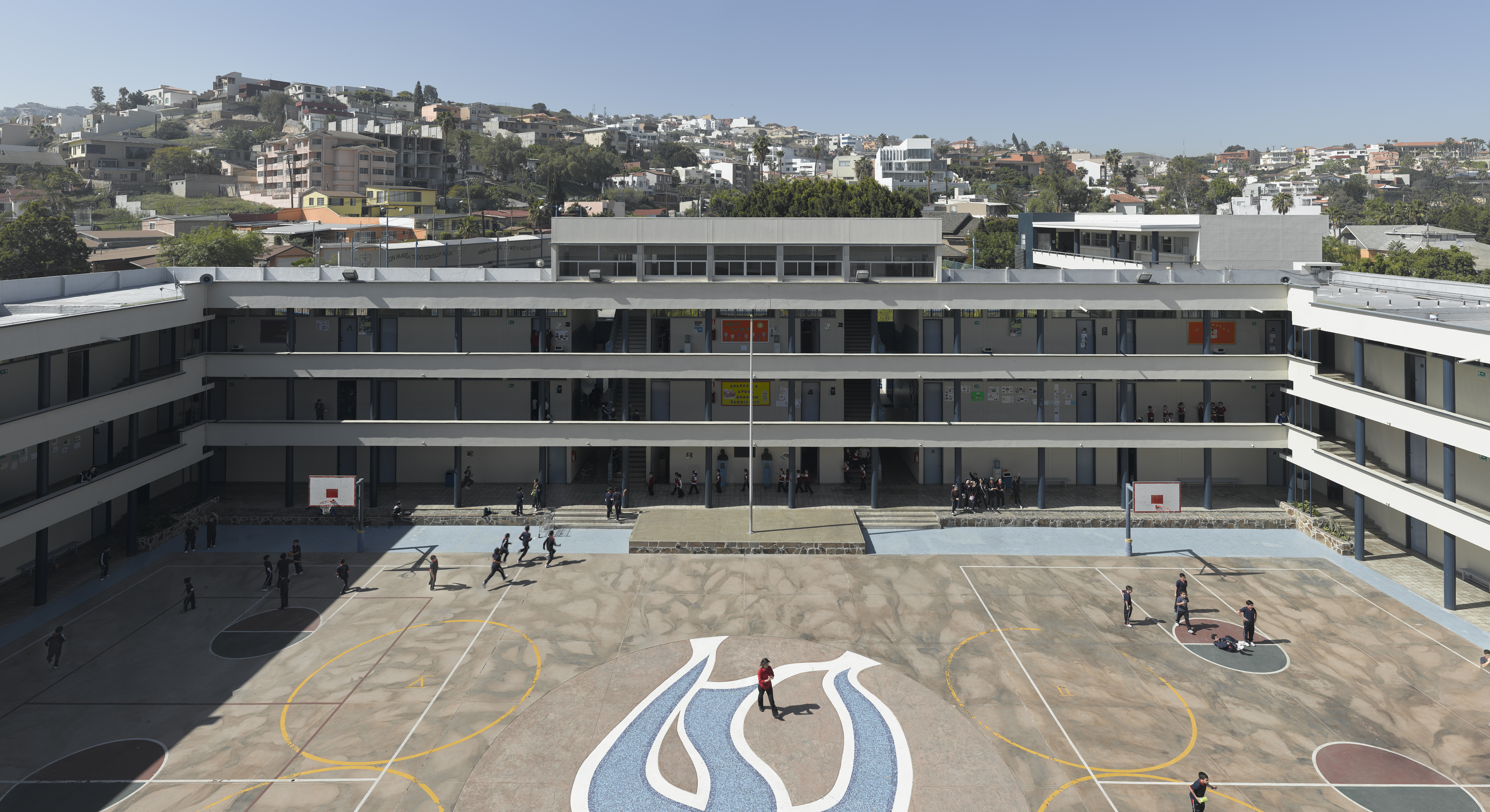 He is speaking with me in his studio in Tucson, not far from the University of Arizona campus, where he teaches. Mr. Taylor starts to unwrap images from an exhibit that recently came back from Houston, but then changes his mind.
He has photographed the U.S. border patrol, smugglers and 258 monuments erected to mark the 1854 U.S.-Mexico border after the Gadsden Purchase, which established the present international boundary between the two nations. The New York Times described the latter series ("Monuments") as "a catalog that is so simple, yet so tied with ideas of national identity, conquest and desperation." You can understand the Southwest only through "the eyes of history," Mr. Taylor, who received a Guggenheim fellowship in 2008, tells me.
Before 1836 the border stretched 2,400 miles, with present-day California, Nevada, Utah, Arizona, New Mexico and Texas, along with parts of Wyoming and Kansas, on the Mexico side.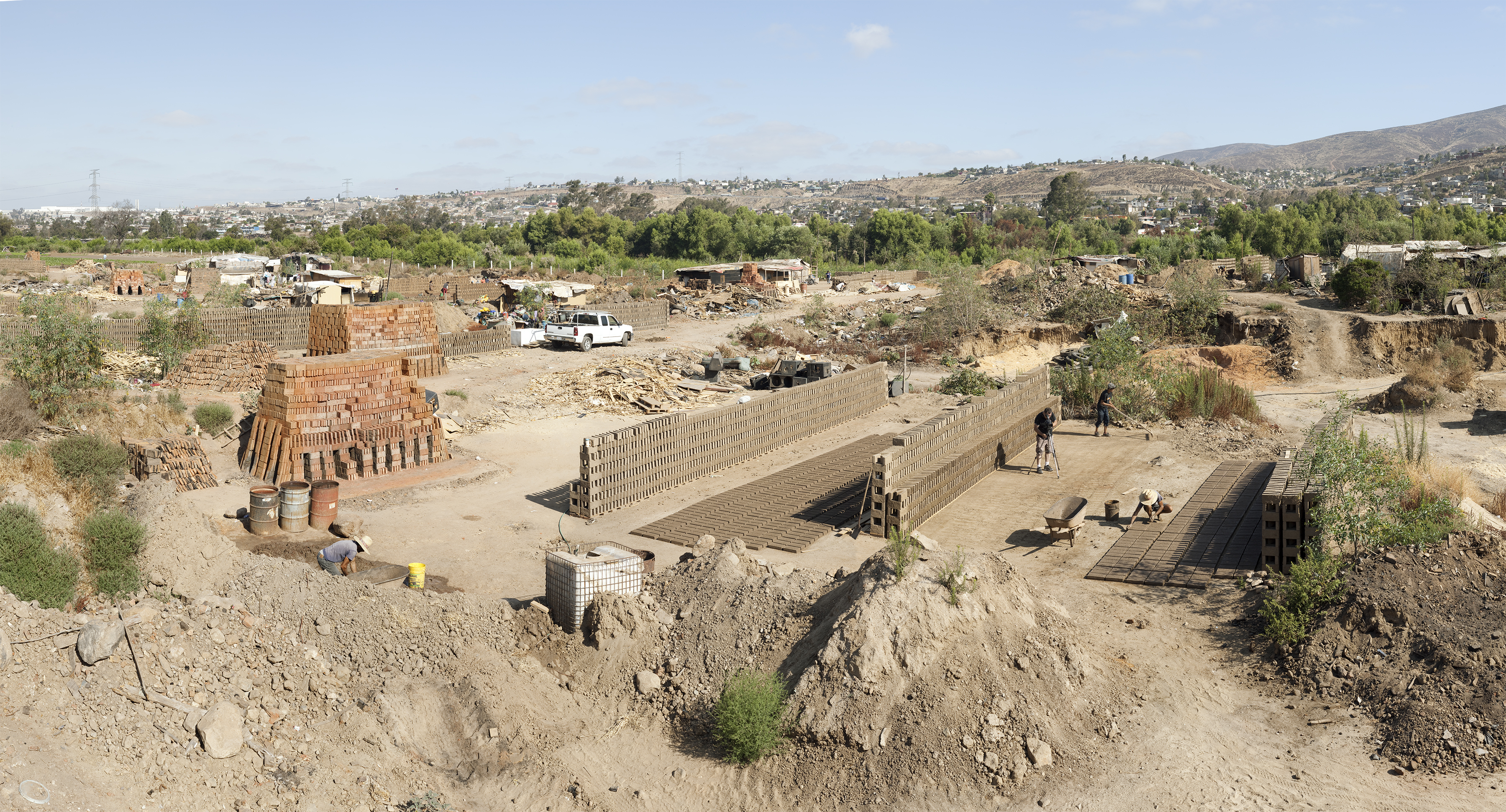 The Secure Fence Act of 2006 and more recent security measures are attempts to define the limits of the nation, both geographically and culturally, Mr. Taylor says. "You're seeing the closing act of assimilating the Southwest into the rest of the United States," he says.
Mr. Taylor rolls open a few large, flat drawers before finding smaller, unframed prints. He uses a medium format camera, which is traditionally used for film, but he uses an adapter for digital photography. Photographs of his current project are mixed together with a few from previous endeavors.
In his current project, Mr. Taylor focuses on Tijuana. One of the images he shows me is of an area of Hacienda Agua Caliente, a well to-do-part of the border city. Vacant land runs into haciendas and pedestrians have worn paths through the grass.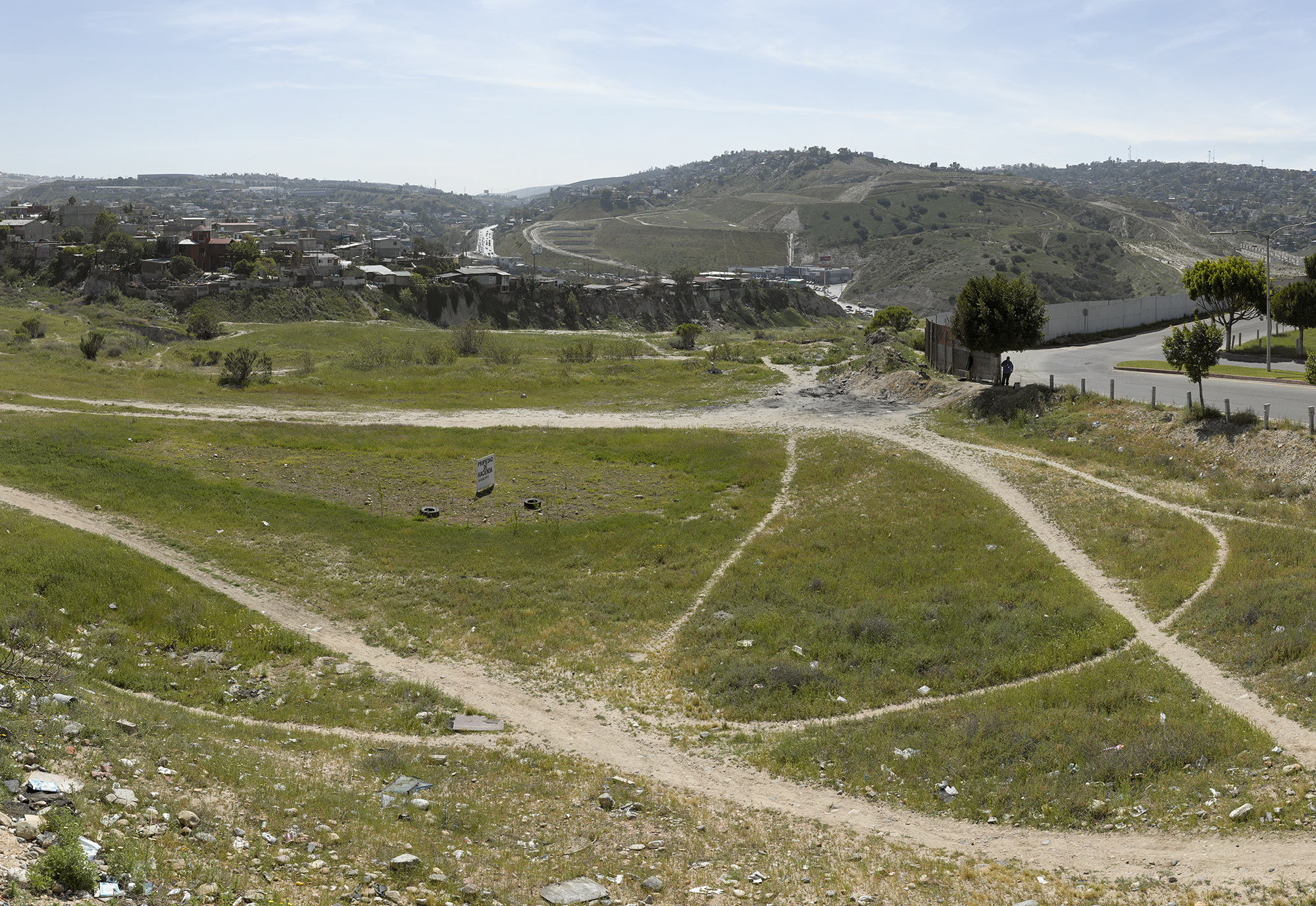 Other images show paths worn between large homes, homes partially collapsed by floods and a soccer field next to a warehouse. Mr. Taylor describes this work as pulling apart "the metamorphosis of the city," which he says reveals "collisions between classes."
One photograph, which he shot from a half-built building, looks down onto affluent and middle-class Tijuana houses. The neighborhood, however, is surrounded by poor homes. Another image captures the juxtaposition of a carnival tent and a newly built supermarket.
"Most often people go for [images of] the most abject colonias(neighborhoods). But it's more complicated than that," Mr. Taylor says, pointing to images made of exclusive Tijuana Catholic schools with high tuitions. "In some ways, the banal details of some of these images push back against that really ugly, repugnant narrative of [Mexicans as] rapists and drug dealers."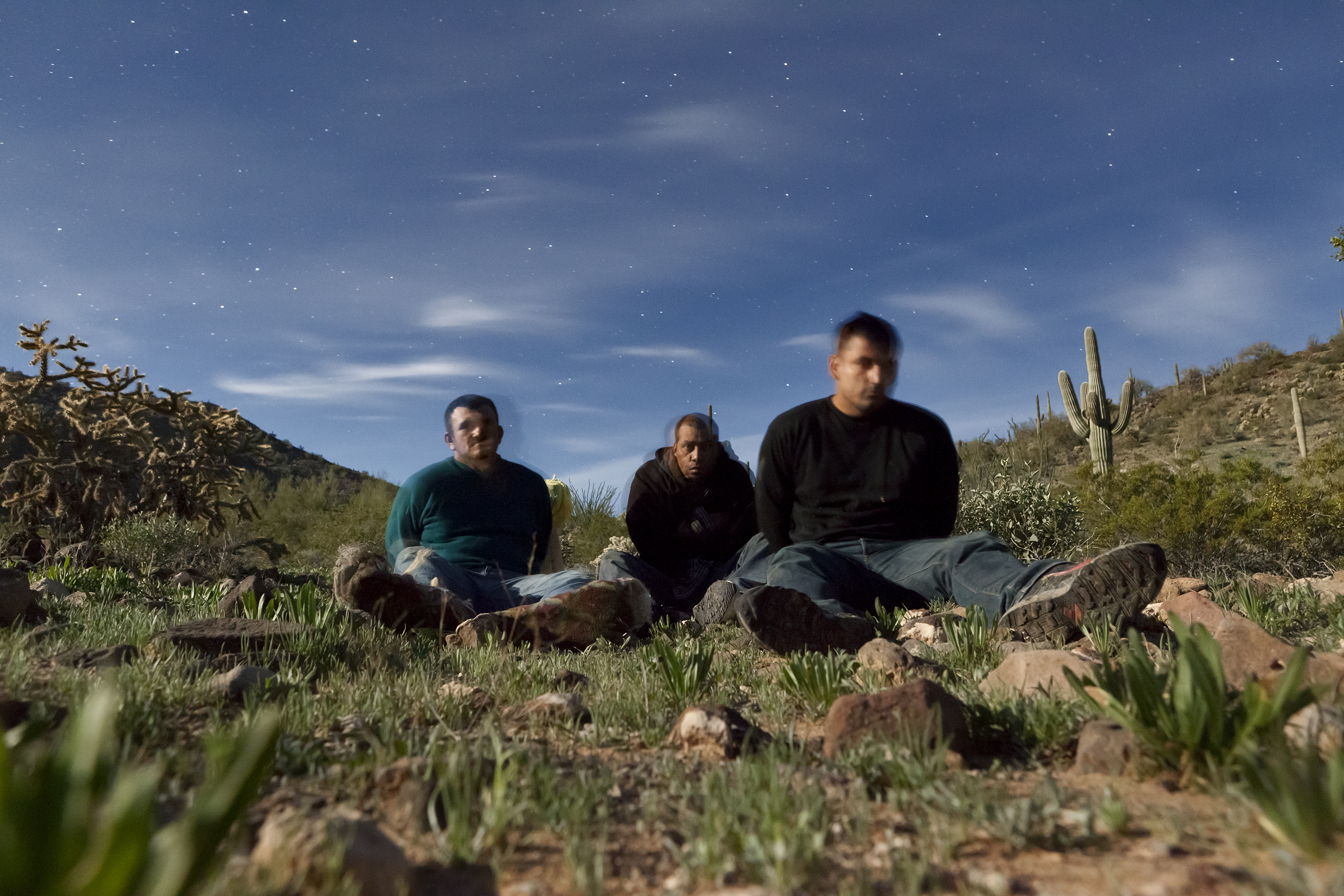 The New Yorker described his collection "Working the Line" as a "balance between extremes." For the project, Mr. Taylor spent time embedded with Border Patrol agents. One night, Border Patrol stopped three smugglers carrying bundles of marijuana.
"They were more than likely decoys," Mr. Taylor explains. The cartel will send desperate, inexperienced migrants assuming they will be caught. That gives other, more experienced "professional class" smugglers a better chance to get through with a larger delivery. The cartel lies to the migrants and tells them Border Patrol will kill them if they catch them.
One of the captured migrant smugglers "was freaked out enough that the agent put his hand on his shoulder and said 'Esta bien. It's OK. Nothing is going to happen,'" Mr. Taylor says, pointing to one of the men in the photograph. He finds it problematic to make photographs of people who are in powerless situations, but he asked the three men for permission. The image is a 30-second exposure made by the light of a full moon. The three men, who said they were from Mazatlán, had to sit very still for the duration of the exposure. But even then, the image was blurred.
[Sign up for Convivir, a new newsletter from America Media. Each week, it will highlight news, culture and trends related to Latino Catholics. To receive this important expert analysis in your inbox, sign up here.]