The real imbalance between US and China? Savings.
In his Inaugural Address, President Trump called on his listeners to "buy American, hire American," stating that "protection will lead to great prosperity and strength." During the same week, the Premier of China, Xi Jinping, stated that "pursuing protectionism is like locking oneself in a dark room; wind and rain may be kept outside but so is light and air."
We are in the topsy-turvy world: Communists call for free trade while capitalist-country leaders call for more tariffs and trade restrictions.
Both leaders are engaged in real politik. Premier Xi realizes that China, along with much of Asia, has harnessed the economic growth available through free trade. President Trump, on the other hand, is playing to disaffected workers who blame free-trade agreements for job losses and trade deficits. But for all the soundbites of Trump's address, the medicine of protectionism will do more harm than good.
Globalism and Raising Tariffs
The call for protectionism, immigration restrictions and disengagement from global alliances harkens back forebodingly to the Harding-Coolidge-Hoover era before the Great Depression. Of course, the world is different from that era: Over 90 percent of international trade is in intermediate goods, not final products. Imposing tariffs on intermediate goods raises the costs of production at home of home-produced goods, since many component parts are imported. Higher tariffs also render currently successful exports in the aerospace or automotive industry less competitive globally. For domestic consumers, costs for these durable goods will only rise, further squeezing family incomes.
Furthermore, the imposition of tariffs is never a one-shot game. There is the likelihood of retaliation from trading partners. The four largest U.S. exports to China, for example, are airplanes, soybeans, computer chips and educational services. If the United States imposes tariffs or other trade restrictions on China, China can order very similar high quality aircraft from Europe, import soybeans from Brazil, computer chips from South Korea or Japan and send students to higher education institutions in Australia. Is this what President Trump wants?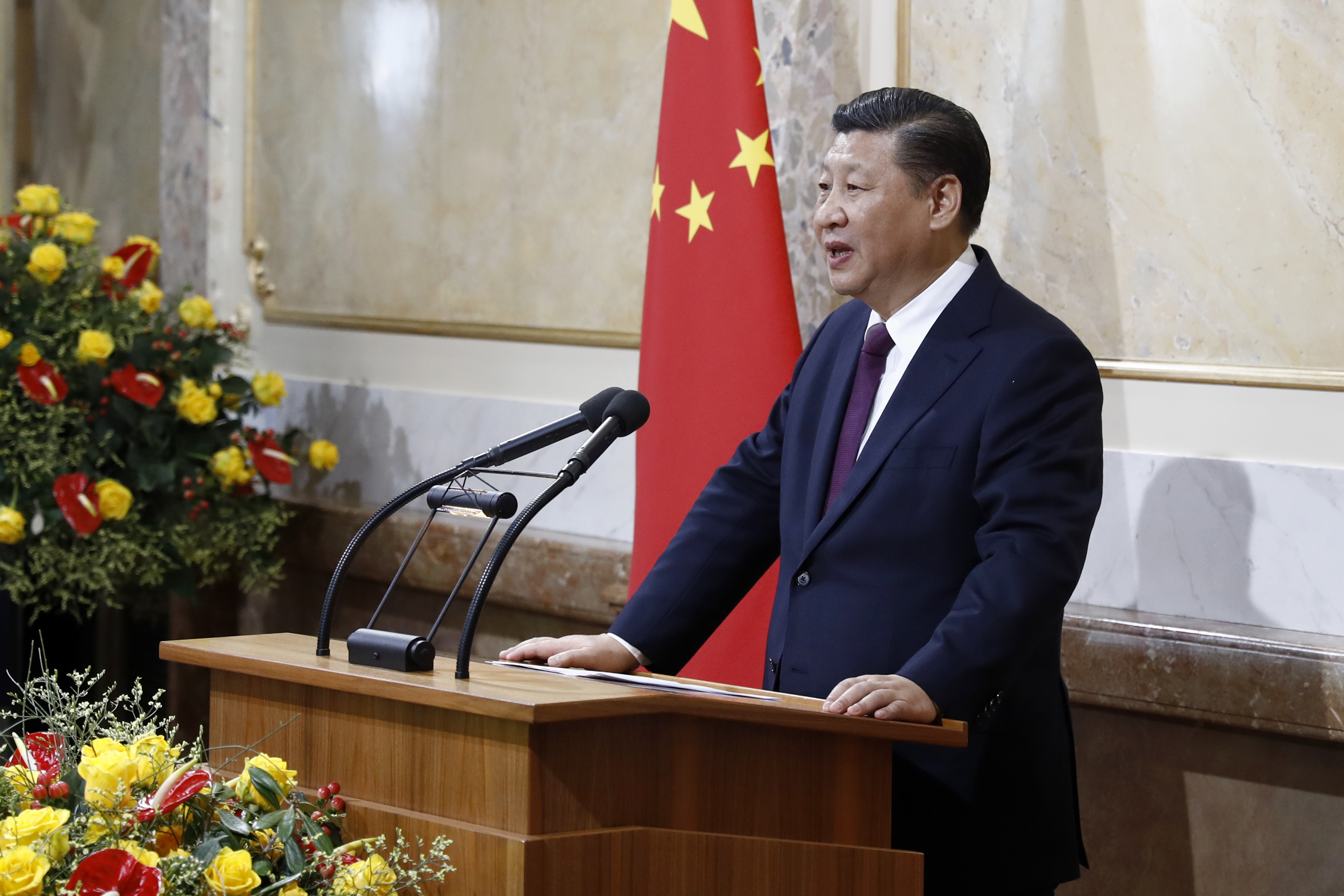 Global Savings Imbalances
The underlying cause of global trade imbalances—with persistent and large trade deficits in the United States and surpluses in Asia—rests with global savings imbalances. A continued trade deficit indicates that a country is absorbing more of the world's resources than it is producing. By the same token a country running a persistent surplus is producing more of the world's resources than it is consuming or investing at home.
The way to rebalance international trade is to increase savings in the United States and decrease savings in China. China's savings rate, as a percentage of G.D.P., is over 50 percent, while the U.S. rate is less than 20 percent. Unfortunately, policies to change underlying savings behavior require long-term institutional and cultural change and more often than not meet hard political opposition.
Challenges to increasing US savings
In the United States, two policies that could go a long way toward increased savings rates would be the imposition of a federal consumption tax, similar to the national VAT taxes seen in Europe, and social security reform.
Consumption taxes tax citizens for the resources they take out of the economy, and not for what they contribute to the economy in the form of labor, implicitly encouraging a reduction in consumption. Consumption tax plans are wildly unpopular, however, as they are first and foremost regressive taxes. Lower and middle income families allocate more of their budgets to consumption than higher income families. Thus, an effective federal consumption tax plan is unlikely.
Restructuring social security could also increase savings behavior in the United States by forcing Americans to invest more. Singapore has a Social Provident Fund, which takes out of each paycheck up to 40 percent of income and invests these monies in a Sovereign Wealth Fund. These funds are managed in internationally diversified portfolios and provide pension support for the population.
Any switch from the American pay-as-you-go system to a fully funded system is a political nightmare. Were such a switch to take place, the current generation of workers would take a hard hit, having to pay off the current generation of retired workers while setting aside funds for investment for its own retirement. This form of social security is thus, also improbable.
Unlikelihood of savings reduction in China
Reducing the savings rate in China is even more difficult. The high savings rates there are, in part, a result of the nation's gender imbalance, according to the competitive savings hypothesis created by Professors Shang-Jin Wei and Xiaobo Zhang of Columbia University. In 2007 the at-birth male/female sex ratio rose to 124 males per 100 females, a direct consequence of China's one-child policy, which dates back several decades. Under that policy, many families opted to abort females in favor of males to continue the family name and provide for their own future.
The gender imbalance has made the marriage market competitive. Marriage-age males in China have to work much harder and longer, and save much more, in order to find an eligible and willing wife. High savings rates will likely persist in China as long as the high gender imbalance continues.
While the one-child policy has been relaxed recently in China, it is not clear how fast the one-child family will disappear. Habit persistently characterizes many facets of economic decision making, including family size, and habits do not change quickly. Furthermore, savings rates are likely to remain high in China because the lack of national health insurance and social security require citizens to support themselves with their savings.
Don't Blame the Foreigners
The divergent savings behavior in the United States and China implies that trade imbalances are likely to persist for a long time. President Trump's tough talk is unlikely to affect savings rates in either nation, and no elected political official in the United States is likely to adopt the reforms to the tax system or social security that could promote higher savings rates in the United States.
For all of his talk, President Trump has few cards to play with China when it comes to trade and savings imbalances. But in the end, China is not the problem; the problem is the profligate low savings behavior in the United States, which has gone on for decades, whose mirror image is the continuing trade imbalance. It is easy for political leaders to blame foreigners for these deficits and convince citizens that new trade deals with higher tariffs will be an effective remedy. But, as the Bible teaching goes, the problem lies within, not in the eye of the neighbor.