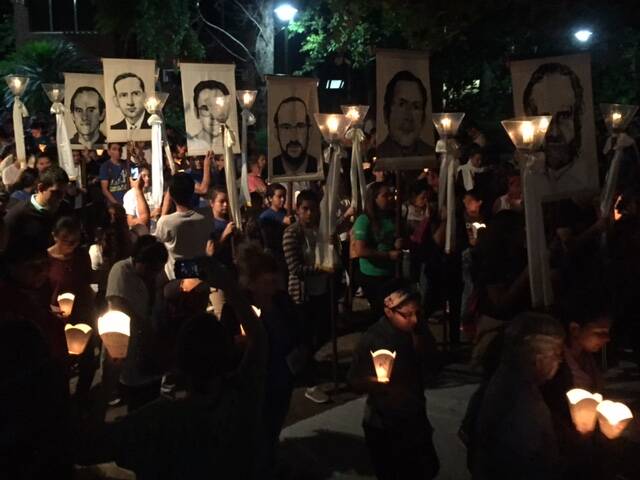 America Special Topics
The Jesuit Martyrs of El Salvador
A group of highly trained soldiers entered the campus of the University of Central America in San Salvador shortly past midnight on Nov. 16, 1989. While their primary target was the president of the university, Ignacio Ellacuría, S.J., they murdered and mutilated nearly the entire Jesuit community—Ignacio and five others. The soldiers also murdered Elba and Celina Ramos, the Jesuits' housekeeper and her daughter, who slept on campus that night because they believed it was safer than the neighborhood where they lived.
The civil war in El Salvador lasted 12 years, from 1980 to 1992, and claimed 75,000 lives. As a result of the assassinations at the university, the U.S. Congress finally began to face the problem of U.S. complicity in that conflict.
Help America keep you in the know.
Subscribe to our magazine to support our editorial mission, or follow us on social for commentary and more.