Pope Benedict XVI: Social justice warrior?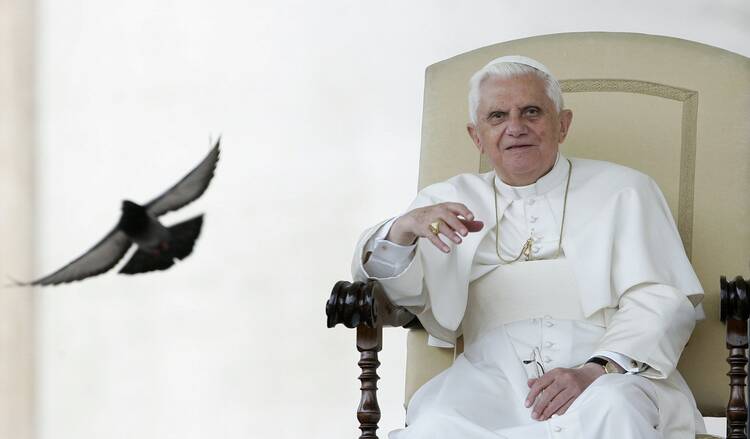 Pope Benedict XVI greets the faithful during his weekly general audience in St. Peter's Square at the Vatican Sept. 26., 2007. In his audience address, the pope said that handouts to the poor are not enough; poverty must be tackled by overhauling social structures that deny people basic human rights. (CNS photo/Tony Gentile, Reuters)
There has been no shortage of commentary on the life of Pope Benedict XVI since his death on Dec. 31. But one aspect of Benedict's legacy that many Americans miss is his contributions to Catholic social teaching. John Carr would know.
John is the founder of the Initiative on Catholic Social Thought and Public Life at Georgetown University and for 20 years served as director of the Department of Justice, Peace, and Human Development at the United States Conference of Catholic Bishops. John has more than five decades of experience working in the Catholic Church to help promote its public witness to justice. We talk to John about Pope Benedict, the perception of the church and politics as well as his personal and professional experience with the sexual abuse crisis.
As you can probably tell from Ashley's voice in the interview, we decided to give her vocal cords a rest. So you'll hear an abbreviated version of the rest of the show.
Links from the show:
What's on tap?