How I found healing after rape, an abortion and the loss of a very-much-wanted baby
I have waited a long time to write about my past. The recent overturning of Roe v. Wade, the 1973 case that legalized abortion nationwide, has prompted me to stop waiting and share my story.
I believe I have a unique perspective on this topic. First, I chose to have an abortion after I was raped in college. I have also chosen to continue a pregnancy after a prenatal test revealed my baby had Trisomy 18, a chromosomal condition. In addition, I serve as a peer grief volunteer to women who have had an abortion and are seeking healing, and women whose babies have died before, during or shortly after birth.
Based on my own experience and after hearing the stories of hundreds of women through these ministries, there is one commonality among every woman I have spoken to: They feel anguish, sadness, fear, shame, guilt, trauma, agony, uncertainty and trepidation. And all of the women I have spoken to have striven to find healing, acceptance, reconciliation and hope after making one of the most excruciating and difficult decisions of their lives.
For the women I have walked with, and for me, choosing to have an abortion—or refusing to do so—is only a part of their stories.
For the women I have walked with, and for me, choosing to have an abortion—or refusing to do so—is only a part of their stories. Their need for community and accompaniment in order to process their own stories and seek healing is far deeper than any question that can be answered either by offering access to abortion or by opposing it. And that need will be present no matter what kind of laws about abortion are passed.
My Story
My own story of how I ended up choosing to have an abortion (and no, I don't consider this my "Shout your abortion story" narrative) began when I was a sophomore in college. I had just transferred to a large state university, and I pledged to be a member of a social sorority. One of our social activities consisted of the entire pledge class going off campus with our "big sisters"—older members of the sorority—to a seemingly random apartment where there were a number of guys and a keg of beer.
This was the mid-80s in the Midwest, and at the time there was little to no thought given to the need for women and girls to look out for one other, to not letting women disappear into rooms with unknown men, to holding your drink with you at all times so nothing could be slipped into it. After a few too many beers, the next thing I remember is waking up in a twin bed with a man I did not know, without my underwear or pants on. I instantly felt a rush of confusion, embarrassment and angst.
This man, whose name I still don't know, offered to drive me back to campus, where I entered my dorm room, showered and tried to simultaneously remember and forget the events of the last night. I was successful at this compartmentalizing for a while. But then my period was late.
I did not think people like me got abortions. But I also did not think I would be raped.
This was a first for me; I was a virgin. I reluctantly confided in Beth, my best friend since first grade, who conveniently lived in the dorm next to mine. We looked in the school newspaper for a pregnancy testing center and found our way to one. We sat nervously in the waiting area for the results. A woman eventually took us into a tiny room and told me I was pregnant. That was the exact moment my life changed forever. I felt everything turn black.
The second we were outside, without giving it one thought, I told Beth I needed to have an abortion as soon as possible and asked if she would go with me.
I'm a cradle Catholic and grew up going to Mass every Sunday. I attended Catholic schools from kindergarten through 12th grade. My parents were very involved in the parish and my school; I have many aunts, uncles and cousins who are nuns, priests or monks. I did not think people like me got abortions. But I also did not think I would be raped.
What I did know is that, at age 19, I did not have the wherewithal to tell my parents, or anyone but my friend, what had happened. I felt I needed to get rid of this pregnancy immediately. I needed this blackness to lift from my life so I could do what I felt I was supposed to be doing—going to college, not processing a rape, an unwanted pregnancy and an abortion.
Within a couple of days, Beth and I boarded a 6 a.m. Greyhound bus. We traveled two hours to a city, where we took a cab to an abortion clinic. I did not consider that what I was doing was my constitutional right, according to Roe v. Wade, as of 13 years prior. I just felt that if I could spend my semester's savings on this day-long effort, I might be able to make my life "normal" again.
In Search of Healing
Fast forward 14 years, and I was entering my second year of a graduate program in counseling. My professors suggested that if we had any "unresolved issues" in our past, now would be a good time to address them. I knew right then that it was time for me to open that dark, hardened part of my heart that I had locked up and thrown away the key. It was time to bring into the light that I was a rape victim and the mother of an aborted baby.
It was time to bring into the light that I was a rape victim and the mother of an aborted baby.
As I was still a practicing Catholic and read my parish's weekly bulletin, I recalled that I had seen an ad—again, an ad—for Project Rachel, which is a post-abortion reconciliation and healing ministry. It was started by a Catholic parish in Wisconsin but is available nationally and to women of all faiths. I worked up the courage to call the number from my landline. After many voicemails and missed calls, I was assigned a Project Rachel mentor named Rita.
I'm not sure where we met that first time, as we lived in different counties and I didn't own a car. Nevertheless, when Rita and I sat down and got the pleasantries out of the way, I launched, through many tears, into my story. Rita patiently listened, and over time I worked through a ​​deep sense of shame and guilt. I learned to value myself as a person even as I grappled with having done something I was not proud of.
A Jesuit priest who was my pastor told me that God wanted me to be healed. This was what I wanted too, and to hear this aloud was reassuring and uplifting. Project Rachel offered some suggestions for healing too, including naming my child and holding a memorial service. The same Jesuit pastor, along with Rita and I, celebrated a memorial Mass for my child at a small chapel. I even made a little pink program and picked out the readings myself. This was so incredibly healing for me. I also went to Macys and put on layaway a simple ring with my daughter's initials engraved on the inside. I have worn it for 22 years.
All of this took time. But one of the most crucial things Rita said to me came at the end of our first visit. She said that, while she could help me process my abortion, I also needed to process my rape. My Pandora's box had been opened.
Again, hesitantly, I followed through on what my mentor suggested and found my way to the San Francisco Rape Treatment Center. I took two buses across town to meet with my counselor there, a gentle and kind woman named Paula. I poured out my story to her and after each session she made me promise that I would do something kind for myself that day—to practice some self-compassion because I was uncovering some very deep wounds.
What a summer it was—taking summer school classes and having weekly or bi-weekly meetings with these two women, in an effort to slowly try to heal and begin to integrate these two traumatic events into my life. I am fortunate and privileged to have had the time and mental space and freedom to do this hard inner work. Both services were free, which was certainly welcome as I was a grad student living on student loans in one of the most expensive cities in the country.
A Different Choice
Fast forward again, to seven years later, and I was dating a man with whom I was quite enamored. Because of our ages—I was 40, he was 47—we quickly started discussing marriage and creating a family together. I remember one night vividly. As we were eating sushi and chatting about the future, I told him that I would never get another abortion because it was just too painful for me and I had regret over the choice I made at 19, though I also knew that it felt like the only choice available to me at the time. He was also Catholic and agreed that as a couple we would choose life.
I told him that I would never get another abortion because it was just too painful for me and I had regret over the choice I made at 19.
Not long after that, my partner and I were expecting our first child. I had gotten pregnant rather easily, at age 41, and felt a bit triumphant at this feat. Amid the excitement, I gave little to no thought to the perfunctory prenatal screening that I was instructed to do because of my age.
I got the dreaded phone call at work. The genetic counselor rattled off all the possible things that could be wrong with my baby. For the second time in my life, I was pregnant and everything turned black—but this time things felt even darker. I was blinded and blindsided. It was all I could do to breathe, let alone start feeling my way around in this unknown territory.
I hung up the phone and I furiously Googled conditions like Smith-Lemli-Opitz and Trisomy 18. I called my partner, who came to get me at work. It was a Friday afternoon in April; I spent the majority of the weekend in bed, dazed and sad beyond comprehension.
After many doctor's calls and appointments, including a somewhat risky amniocentesis to confirm the suspected diagnosis, we faced a choice. We could continue the pregnancy and hope for the best, though the best was rather bleak. If I didn't miscarry early and if I went to term and if the baby was born alive, she or he could live for minutes or hours or days but not much longer. Or, we were told, we could abort the pregnancy.
I had somewhat smugly, and very emphatically, told my partner I would never have another abortion, but in a million years I didn't think I would find myself facing a situation in which abortion would be presented to me as a seemingly reasonable option. Yet here I was.
In truth, there really was no decision to make. This time, with everything so drastically different in my life, I was steadfast in choosing life for my baby. That day in the room where I had my amniocentesis, we were told I was expecting a boy, and we named him that evening. I had always wanted to have a son named Seamus, which is Gaelic for James, the name of my dad, brother and grandfather. His middle name is Joseph, after my brother and uncle.
Little Seamus Joseph, at four months in utero, was diagnosed with Trisomy 18. He was a fighter and beat many odds: I didn't miscarry early; I carried him full term. I went into labor naturally at home when my water broke; his heart was still beating when I got to the hospital. But the labor and delivery were too much for his little heart, and he was stillborn, 10 days after his due date.
There are wounds from all of these choices that remain and linger and need careful, compassionate, loving, gentle care to heal.
After Seamus was buried, I began the long and arduous work of trying—some days and moments better than others—to heal the bottomless wound of losing a wanted pregnancy. This was unequivocally aided by joining a support group named Helping After Neonatal Death, also known as HAND. I would never have integrated Seamus' life and death into my own life without HAND.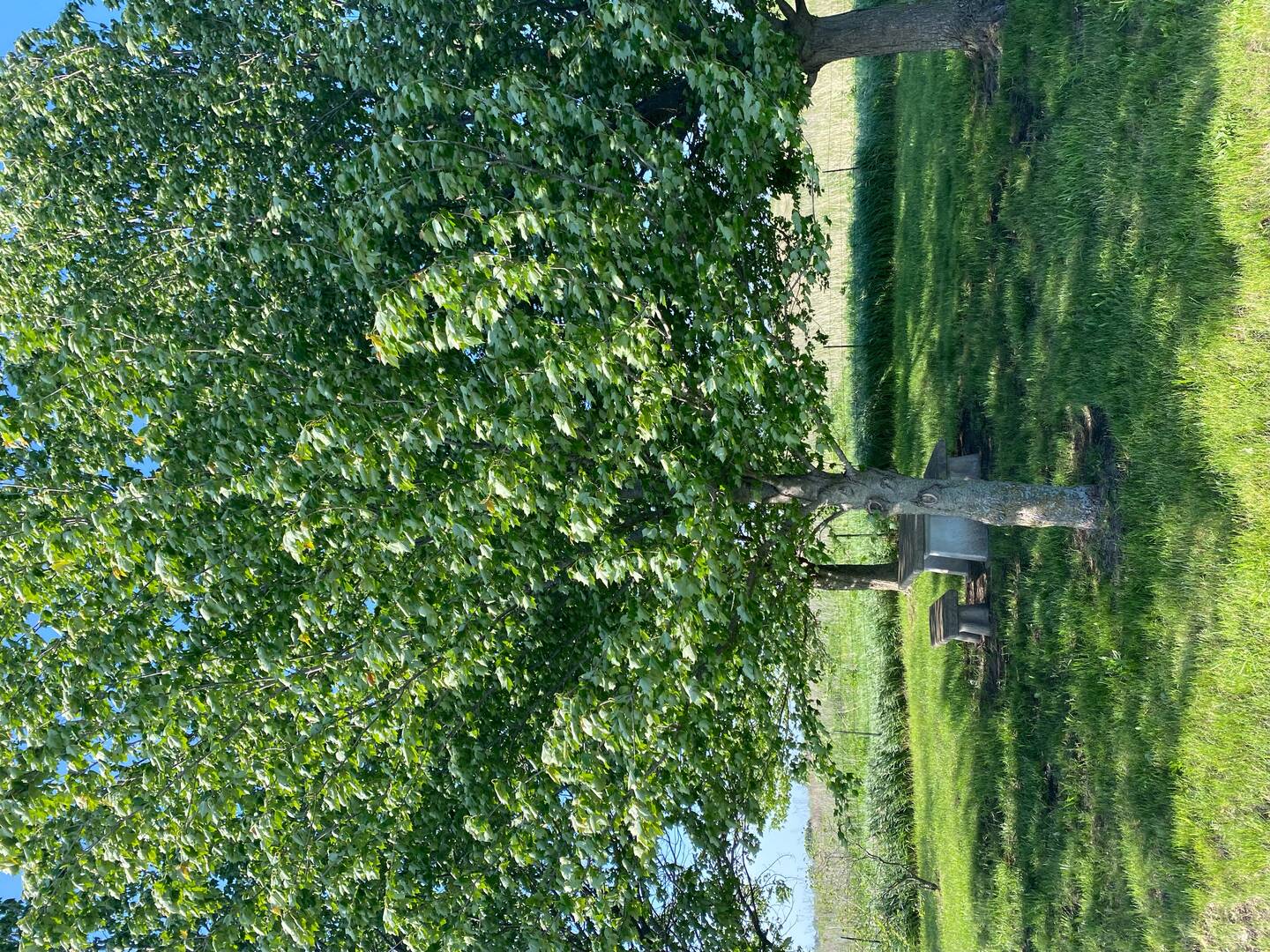 At age 43, I gave birth to a healthy baby girl. Named after her two grandmothers, she is now a thriving 12-year-old. Today, I volunteer for both Project Rachel (for over 20 years) and HAND (for over 13 years). I meet all kinds of women with every kind of pregnancy story of their own, including those who chose abortion of an unwanted pregnancy, like I did, and those who choose abortion of a very much wanted pregnancy, like I choose not to do. All of their stories are profoundly personal.
No matter what the specific circumstances, there are wounds from all of these choices that remain and linger and need careful, compassionate, loving, gentle care to heal. I humbly and feebly attempt to do my part, to pay it forward, to help with their healing process. I hope in some small way to be the type of wounded healer Henri Nouwen describes.
Throughout the process of healing, my goal was to move away from the compartmentalization I had once relied on and instead move toward integration: to acknowledge the lives of my children and my family and own experience and all the threads that bound us together.
At Rita's suggestion I planted a tree at a rural cemetery in Missouri in honor of my first child. All of my deceased family is buried there, including Seamus. That tree is now flourishing.