What would married priests in the Amazon region mean for the church?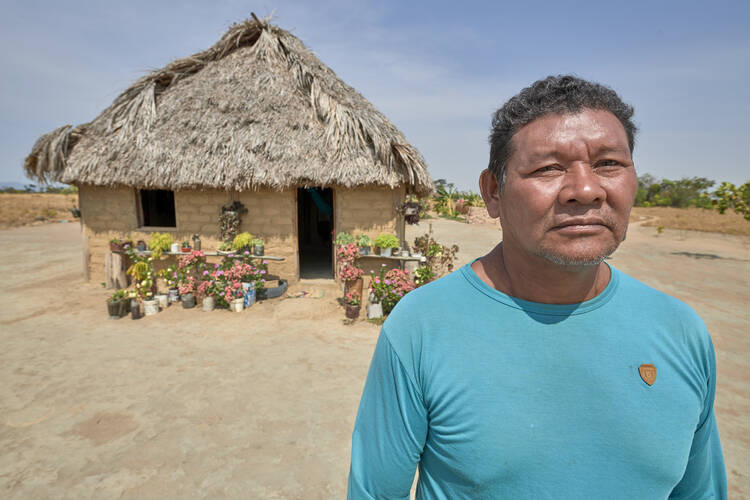 Norberto Cruz da Silva, a leader in the Wapishana indigenous village of Tabalascada in the Amazon region of Brazil, and also area coordinator of catechists in the Catholic Church, is pictured in an April 2, 2019, photo. While the upcoming Synod of Bishops on the Amazon aims to highlight the damage wrought by climate change and exploitation, the possibility of ordaining married men to minister in remote areas of the rainforest continues to garner more attention. (CNS photo/Paul Jeffrey)
This week on Inside the Vatican, Gerry and I talk about the U.S. bishops' new resolutions on sexual abuse. How does the U.S.C.C.B. compare to other bishops' conferences around the world?
Then, we take a look at a new document prepared for the synod on the Amazon region, which officially introduces the possibility of ordaining married men. What are its implications for the rest of the church? And what other topics addressed in the document should we be paying attention to?
Links: