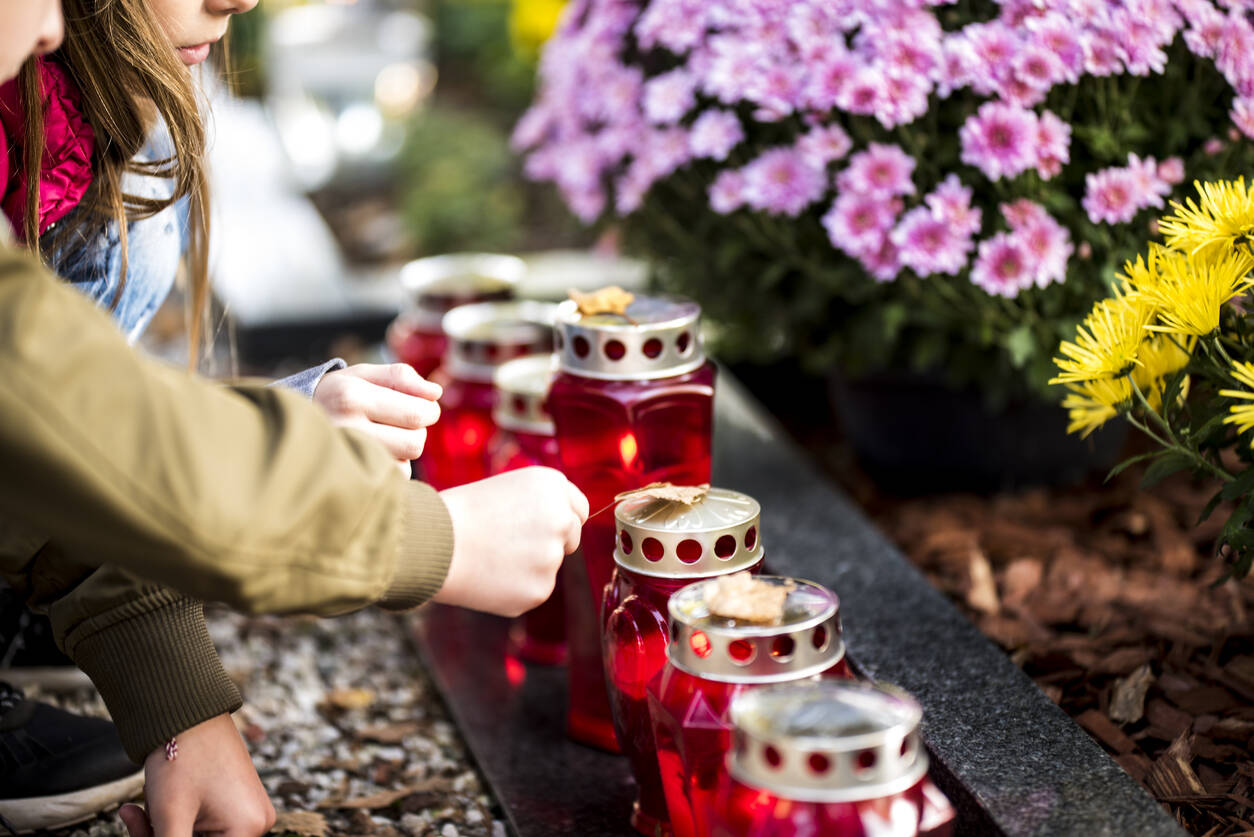 When the opioid crisis struck my family
It started with an email marked urgent from my sister: "John, please call me ASAP."
When I reached her, Maureen told me the tragic news. Our cousin Christina and her husband Tyler had been murdered in their home in suburban Philadelphia. A drug addict had invaded their house in the middle of the night. He stabbed and shot them to death. He then ransacked the house and stole their car. They were both in their late 20s. They had been married two years. They had wanted a large family, but they had no children. By the time the police tracked down the car, they found it in the notorious drug corridor of Kensington, a Philadelphia neighborhood. The killer had died from a drug overdose less than a day after he committed the murders.
When I called my cousin Patricia, the mother of Christina, we could only break into sobs. I groped for words of consolation, but we cannot make sense out of what is senseless. Tragedy followed tragedy. Patricia's other daughter had her wedding scheduled only days after the murder. The family canceled the reception but still celebrated the most sober of nuptial Masses. A day of joy had turned to ashes.
When I called my cousin Patricia, the mother of Christina, we could only break into sobs.
As I sat in our community chapel after I heard the news, I simply stared at the large glass cross, with the corpus of Jesus etched within it, that hovers over the sanctuary. I prayed for the repose of the souls of my cousins. I prayed for consolation for their shattered parents and our devastated family. But I felt nothing. We were with Job. The cross was a question. "My God, my God, why have you forsaken me?"
Toward the end of my prayer, the plagues of ancient Egypt suddenly appeared in my imagination. Our national plague of drug addiction had just lashed out to kill two innocents and to destroy an entire family. I thought of the many faculty friends who have recently lost their adult children to this plague: overdoses, suicides, murder. I heard the voices of the many addicted students I had counseled recently and the greater number of parents, siblings and roommates tormented by their loved one's descent into this madness. Where can we find the wisdom and courage to even begin to face this irrational, lethal deluge? Lord, hear our prayer. Our Lady of Sorrows, pray for us.
Our national plague of drug addiction had just lashed out to kill two innocents and to destroy an entire family.
When we arrived in Bucks County for the requiem Mass, a long line of mourners dressed in black surrounded the church. I was amazed that the parents of Christina and Tyler could stand for 90 minutes as they greeted the shocked congregants before Mass. Four siblings gave moving tributes to their brother or sister before the service began. They all praised the extraordinary love of the couple, and they all raised up the Christian hope that we would all one day meet reunited as a family in God's eternal kingdom. They all stammered and wept under the emotion.
The pastor, who knew Christina and Tyler well—he had presided at their wedding—gave a moving sermon. He acknowledged that nothing could be said to explain or even address the evil we had just witnessed. He stressed the tragedy of the death of young people so recently and happily married and called us to look to the resurrection for hope in our bitter sorrow. It was an oddly erudite sermon—Francis de Sales, Bernard of Clairvaux and Cardinal Newman were cited. Its very objectivity placed our raw, confused emotions within the deeper truth of Christ's redemptive cross and resurrection. The path to hope was traced out.
At the reception afterward, I moved from table to table among the immense family on my mother's side, where I have more than 30 cousins. Everyone began with the same greeting: "There are no words…." Occasionally, we would exchange the usual news as at family reunions: changes at work, school graduations, new homes. But then we would suddenly break into sobs. At one table where I was sitting, we (cousins in the Boomer generation) were discussing retirement. "Do Jesuits ever retire?" "So I went to do volunteer work at Habitat for Humanity." And then silence descended. One cousin tried to restart the conversation but stopped after three words. One by one we left the table and walked to a spot outside where we could simply weep in peace.
*
My cousin Patricia sought out the parents of the man who had murdered her daughter and son-in-law. She assured them that she did not hold them accountable for their deaths. She shared with them the struggle with drug addiction among some of her acquaintances. And she told them that she had forgiven their son.
In the bleak midwinter, grace.