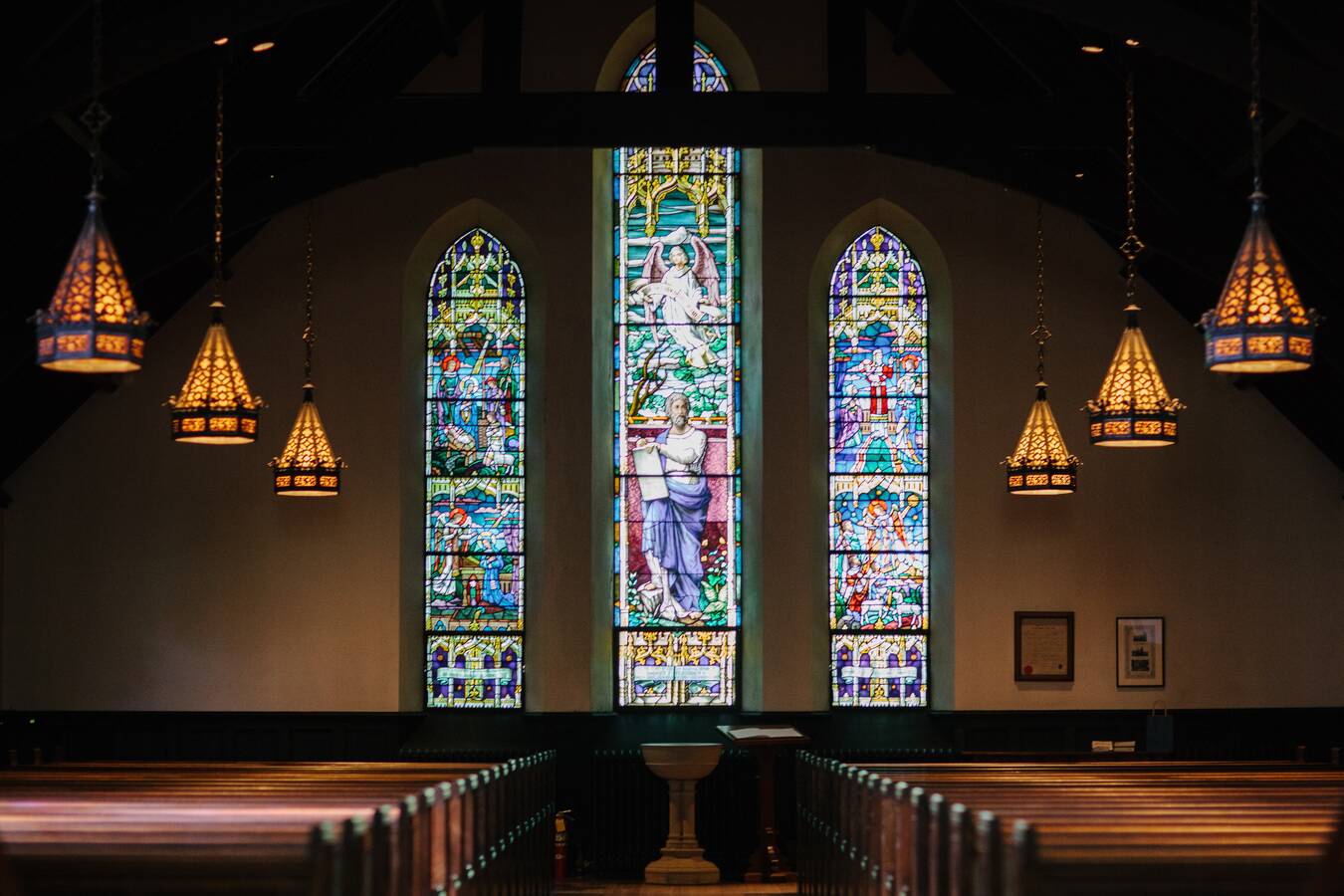 I thought I had failed my kids spiritually—then I went to my daughter's parish
Accustomed as I am to attending Mass alone, it was with great joy that I recently went to Mass at my daughter's parish.
Let me pause and note: I have waited a long time to say anything like the phrase "my daughter's parish." Although my four daughters were raised in the Catholic Church—and in fact sometimes felt like they lived in the local parish office during the years their mother was the director of religious education—they have not embraced their Catholicism as adults. Catholic parents know the tiny knife to the heart when, even though their adult children have turned out to be kind and thoughtful people, they reject the institutional church. The stab is not fatal, but it hurts.
I understand why my daughter has joined this particular parish. It is a forward-thinking parish in a forward-thinking diocese. There is outreach to young adults and to the L.G.B.T. community. A banner across the front of the church proclaims it to be a welcoming and inclusive place. When I saw that the sign on the restroom door said "all-gender," I knew that my daughter had come home to a parish that was not her mother's church.
The church that I came back to after my rebellious young adult years was not my mother's church.
And that is for the good. Perhaps it is a rite of passage: The church that I came back to after my rebellious young adult years was not my mother's church, either. In my mother's church, there were no female altar servers. The women had to wear hats or veils, and everyone received communion on the tongue while kneeling at an altar rail with a tray thrust under your mouth as though you were apt to make a mess, and the distant priest said Mass in Latin. My mother was not crazy about the changes brought by the Second Vatican Council. But I was. When I came back, it was as a female Eucharistic minister and lector whose daughters could be altar servers if they so chose. I was all in. I loved the guitar music as much as the emphasis on social justice.
The parish I later worked in, however, was quite traditional. You would have thought the sky was falling when some of my students brought liturgical dance to the youth Mass. As my daughters grew up, they spent a lot of time at the parish—and took in some unpleasant lessons. They saw the backbiting and politics that can permeate any workplace. They witnessed their mother sometimes get in trouble for making certain decisions. They overheard discussions about my job between my husband and me that they probably should not have, and for which I still feel guilty.
My daughter's church sees everyone as the beloved children of God.
Then came the widespread scandal of the priest molestations, wave after wave of revelations of horrific child abuse, challenging the faith of many of us to our souls. Then my second-born lesbian daughter came out, in a far less inclusive and loving time, and her three sisters reacted protectively and appropriately. I resigned from my paid position at the church in order to support my daughter publicly. My daughters all grew up, my husband became an Episcopalian and, suddenly, I was alone at Mass. I felt I had not been a successful Catholic mother.
But my oldest daughter has come back to a church that focuses more on mercy than judgment, more on caring for others than condemning them. I am so grateful that she sees the changes and embraces them, rather than holding onto old resentments stemming from her mother's church. My daughter's church sees everyone as the beloved children of God. Her church has open arms rather than wagging fingers. At the start of his homily, the deacon at her parish smiled and said that whether we were first-timers or regulars or estranged churchgoers, we were welcome. We were all home.
My daughter is newly active in her parish. She told me how moved she was to be chosen to have her feet washed on Holy Thursday. She volunteers to handle social media for the parish. The fact that this role exists is another indication that this is not her mother's church. The church's future is clearly in the hands of the young and tech-savvy, as it should be. Her parish is an active part of the real world, also as it should be.
I have never been the kind of Catholic mother who prays in public or wears religious jewelry or makes a big deal when my children visit and do not go to Mass or demands that they only date and marry other Catholics. I have often blamed myself: Maybe if I had been more like that, my children would not have left the church. There have been times when I have only held onto my Catholic faith by the smallest of fingernails. I am a doubter. I am a protester. I have sat in the pew and wept for my lack of faith-filled parenting, for the opportunities I missed to keep my children close to the church.
But I believe my husband and I gave our children strong spiritual roots, the ability to think critically while acting compassionately and a deep sense of God's unwavering love. When I spend time with any of our children, I figure we did all right.
My daughter and I sang "Here I Am" together at her parish. It felt good, because—thanks be to God—here we were.